Are you looking for a reasonably priced, but top-quality cross-training shoe? Then the Asics Gel Fortius should be at the top of your list. Read our buying guide packed with information to help you decide if it's the right shoe for you.
Asics Women's Gel Fortius Cross-Training Shoe Introduction
Pros: Durable, comfortable, breaks in fast, protective, breathable, great looking shoes
Cons: Limited color range
Best Uses: Weight training, athletics, sports, workouts, CrossFit
A good pair of athletic shoes is a necessity for any athlete. The main features that are required by any athlete is a durable shoe that can help in running, jumping, walking, lifting, etc. However, before purchasing a pair of shoes, one must understand which shoes are suitable for their type of activity.
ASICS is well-known for offering top-quality athletic shoes that will help you achieve your maximum performance. For example, if you're looking for running shoes, you couldn't go wrong with the Asics Gel Nimbus or Cumulus.
Where Can I Get Them?
Do they sound like the right pair of workout shoes for you? Check out Amazon.com to find the lowest prices and don't forget to sign up for a prime membership to get free shipping:

Comfort
Made with 100 percent polyester and an AirMesh upper, these shoes are extremely comfortable. Many reviewers on Amazon commented on the nice fit of the shoe and how easy they are to break in. They make an excellent choice for just about any athlete.
Protection
ASICS always believes that staying happy and healthy promotes consciousness regarding health and fitness. Keeping that in mind, these shoes are designed to protect your ankles from any injury or accidents while performing cross-training exercises or rope climbing, etc.
These ASICS running shoes are designed with advanced technology and materials that offer great performance experience to its clients. The basic aim of this shoe is to provide effective components that will allow your body to carry out heavy exercises in a normal manner, free from injury.
Asics Gel Fortius Unboxing
Weightlifting
In one word it can be said that these shoes are solely made for weightlifting. Constructed with GEL cushion, they are perfect to take any quantity of load without causing injury to your feet. The minimal heel height makes squats or other deadlifts easy to perform while wearing these shoes. They provide enough support that they make a good choice for those who do CrossFit.
Running
These ASICS Women's Gel Fortius cross-trainers are very lightweight and are perfect for running. These shoes from ASICS ensure ultimate protection to my ankle and protect my feet from any injuries or pain. The thick rubber sole holds and grips on the ground and helps in better performance. Additionally, the sole has good traction and is smooth on any surface. The shoes provide excellent support for runners and make a nice choice for road or trail.
However, if your'e looking to fun your next marathon, these crosstrainers probably aren't the right shoe for you. They are not flexible enough, and they also don't have a high enough heel toe differential.
You should instead consider one of our top picks here: Top-Notch Running Shoes.
What Do People Think About these Crosstraining Sneakers?
—>See More Customer Ratings and Reviews Here<—
"Great for gym workouts. Some nice cushioning, good arch support and also very durable. I use mine for the gym, as well as CrossFit and love them."
"Nice shoe with a decent amount of arch support that helps me not to overpronate. Lightweight and the soles are very grippy, which is perfect for rope climbing or box jumps."
"Awesome workout shoes. They don't have enough cushioning for long-distance running, but they're great for anything you'll do in the gym, lifting or cardio. You could also use them for a variety of sports."
Can I Use these Shoes for CrossFit?
That's a great question and we're happy that you asked. If you take a look around your CrossFit gym, or ask your trainer, you'll probably find that there are a ton of different styles of shoes people use. You might find lifting shoes, minimalist running shoes and of course, everything in between.
We generally recommend sticking with cross-trainers (like these ones) or specialized CrossFit shoes (Nobull, 5.11 Recon, or Reebok Nano 8 for example). They're more versatile and can handle running, jumping, climbing, or lifting with ease.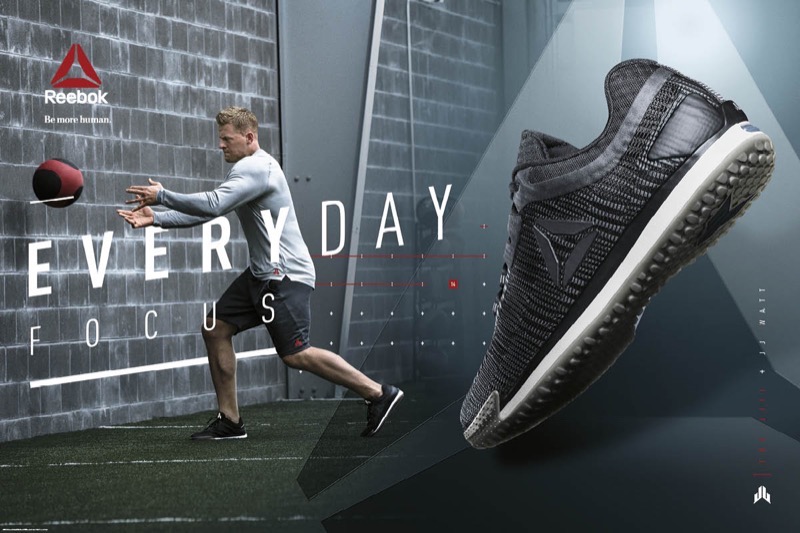 To see some of our top picks for Cross Fit shoes, you'll want to check out this comparison chart below:
Summary for the Asics Gel Fortius Cross Training Shoe:
These shoes are all together designed with lots of research and advanced technology, keeping in mind the necessities of the serious athlete. These shoes are ideal for just about any sport. Beside providing comfort and security, they help reduce joint and knee pain that usually occurs due to extensive running or performing heavy workouts.
Ideal for a Variety of Exercises
Apart from their long lasting quality, with these shoes you can easily try out different types of weightlifting exercises. Weightlifting demands potentiality and technical proficiency. With a low heel, these ASICS shoes are perfect for any weightlifting or cross-training exercises that require lots of pressure and tremendous strength.
High Performance Sneakers 
In short, the ASICS Women's Gel Fortius is a high-performance, stylish shoe at a very reasonable price. It makes an excellent choice for CrossFit, running, or most sports.
Shop Now
Are you ready to try them out for yourself? Shop online to find the best prices and also to check and see if this product is eligible for fast, free shipping with a Prime membership:

Have your Say about this Asics Gel Fortius Review
What are your thoughts about this crosstrainer from Asics? Are you considering the Gel Fortius or another brand of trainer? Leave a comment below and let us know what you think. We'd love to hear from you.
Also be sure to give this article a share on Facebook, Twitter, or Pinterest. It'll help other fitness buffs, like yourself find this useful resource.

Tony is a licensed nutritionist from California, who developed an interest in fitness while he was in college. When he realized that his regular exercise routine was not helping him lose some of his extra weight he decided to sign up at the local CrossFit gym. Now not only is he an avid CrossFitter, he is also a coach. You will usually find Tony at the local gym where he uses his knowledge of proper nutrition to help other athletes achieve all of their goals.

Latest posts by Tony Calder (see all)