For those that are truly interested in joining a reputable and safe crossfit gym, the following will help you through your journey. Most people simply opt for the gym that is closest to them or one that offers budget friendly pricing without any further research or thought.
In the world of CrossFit, it is imperative that the gym being considered is equipped with experienced and competent coaches. Via the website for any gym being considered, the coaching staff and their credentials should be plainly visible for your review.
How to Find a CrossFit Gym
Here's all the information you need to know about how to find a CrossFit gym that will work for you.
#1: Coaching Qualifications
When reviewing coaches, you will come across the following information. Therefore it is imperative to know what it all means.
Crossfit Level 1: This is an ANSI accreditation and means that the coach has attended a weekend long course and successfully completed the exam. This course teaches coaches basic movements as well as how to properly scale every movement. There are no specifics taught in regards to dealing with anatomy, injuries, etc.
Crossfit Level 2: This level is currently being revised via Crossfit HQ and involves a greater level of training for coaches.
Specialty Seminars: These consists of 1 to 2 day courses that focus on specific topics that include running, Olympic lifting as well as gymnastics.
#2: Programming
Although a Crossfit program is random, an inexperienced coach can program workouts that are back to back accidentally that utilize the very same muscle groups in the same manner. This does not allow for proper recovery.
A great way to determine if the gym that you are considering has a plausible program, is to consult the blog content of their web site. It is within this section that you will be able to find out about the workout of the day and more. Look over the information and look for tell-tell signs such as three consecutive days of high reps or heavy shoulder movements. This is a clear indication that they do not program well.
#3: Coaches and Trainers
Besides formal qualifications, you'll want to make sure that the trainers are a good fit for you. Here are a few of the things you'll want to look for:
Trainers that are fit themselves
A few different coaches (everyone will have their favourites)
Variety of exercises during workouts
An emphasize on technique and safety
Approachable and friendly
Offers tip on nutrition, gear, etc.
#4: Pricing
One common complaint about Cross Fit boxes is that they're quite expensive to join. That may be true, but when compared to a regular gym membership, you're basically paying for almost personal training for every single class.
That said, prices vary considerably among boxes so it can pay to shop around. Some gyms have an introductory deal, so be sure to ask what the regular price is when this time runs out.
#5: Your Schedule
All these other factors don't really matter if you can't attend any of the classes! Take a close look at the schedule and decide if you'll be able to realistically attend at least a couple of times a month.
It is quite expensive to join a CrossFit box, so you'll want to make sure that you're getting your money's worth.
#6: The Community
When you ask someone what they like most about their box or gym, they'll often mention the community of people around them. These people are there for advice, support and encouragement, particularly if you're struggling through something.
If you can, be sure to take advantage of a free class or two so you can see what the other people at the gym are like. Are they welcoming to new people? Friendly and supportive? This is the kind of place you'll want to go to every single week.
#7: Competitive, or Not
If you're in training for the CrossFit Games, obviously you'll want to go to place that caters to this. Ideally, you'd have other top athletes to compete against in training.
Or, perhaps you're an average person who likes a bit of competition to bring out the best in you? Some places foster this more than others.
However, if you're not this person, then you'll want to find a place that focuses more on achieving your personal best, and doesn't focus on how that compares to other people.
#8: How Clean is it?
Take a look around and see what the level of cleanliness is. After all, nobody likes to get down on a floor that's covered with dirt or hair. Or, work out in a place that stinks like 3-day old body odour.
This is a pretty good indication of how much the trainers, owners and employees care about their place and is a simple way to evaluate the overall quality without actually going through a workout there.
#9: Locker Room Facilities
Do the locker rooms have lockers where you can put your stuff, or are bags strewn everywhere? Can you lock the locker with a lock? Are there nice, clean showers to use after your workout?
#10: Equipment
Does it look like there's enough equipment to go around, or will you constantly be waiting for someone to finish before you can use it.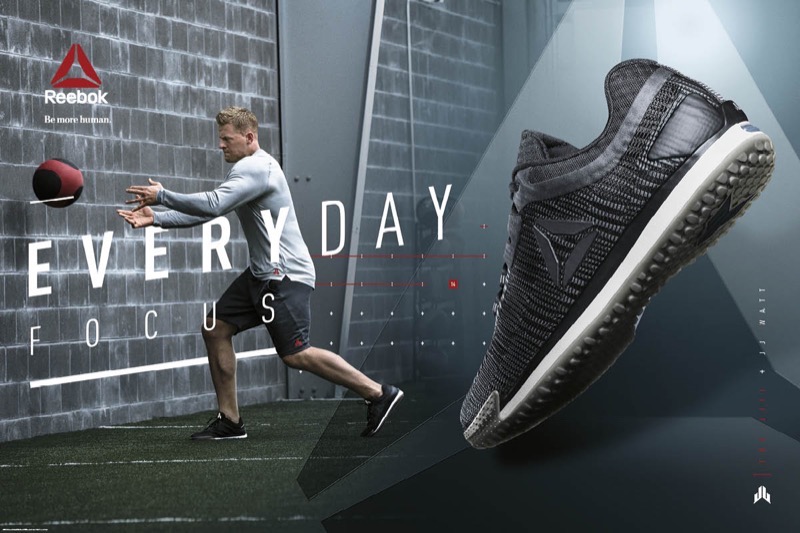 Is it well-organized and easy to find what you're looking for? And finally, is it clean and new-ish?
Keep these Things in Mind When Choosing a CrossFit Box
It's Time for Comparison Shopping
Keep in mind that the majority of crossfit gyms offer free classes for beginners. It is in your best interest to attend [at least] a handful of free classes and compare them to one another. Determine where you feel the most comfortable, supported, [properly] pushed as well as safe.
While visiting each perspective gym, consider the following:
Were they welcoming?
Did they introduce themselves to you?
Are the class members and instructors supportive?
Is the coaching staff hands-on during the course of the class?
Of course, you'll also want to take into consideration the pricing structure. Some are far more expensive than others. Ask about deals and intro offers.
In Conclusion
With the above information on how to find a CrossFit gym, you will be able to find the ideal CrossFit home for you. This is simply one step forward to better health and a more desirable physique.
Have your Say about How to Find a CrossFit Gym
What are your thoughts about how to find a CrossFit gym in your area? What do you look for, and what do you avoid? Leave a comment below and let us know what you think.
Also be sure to give this article a share on Facebook, Twitter, or Pinterest.

I am a Crossfit Level 1 + 2 Trainer, an avid Crossfit-er. I started bestcrossfitshoe.net with an aim to educate the fitness community and share knowledge on crossfit footwear, equipment's, nutrition and workout routine to help them make a difference in their lives.

Latest posts by John James (see all)