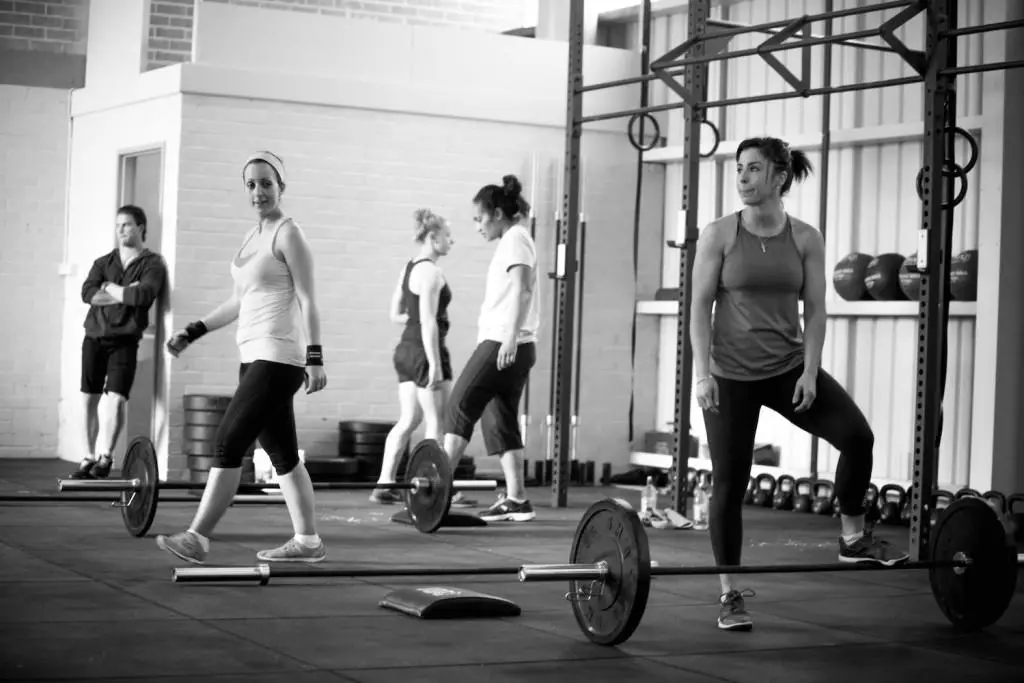 CrossFit is a demanding workout program that is designed to help you build endurance, stamina, and muscle strength. Instead of concentrating on one specific sport, CrossFit uses a combination of different exercises in the daily workouts. This exercise program is demanding physically and mentally, and many newcomers are often not prepared for all that the workouts entail.
To help you survive your first few CrossFit sessions, we have put together this guide that will help you prepare for your gruelling workouts.
How to Prepare Yourself for CrossFit
Mentally and physically, there are a few things you can do to get ready to start living the CrossFit lifestyle. Of course, you'll also need to get the right gear too in order to help prevent injuries.
There are a few different areas to consider:
The right gear
Mental preparations
Physical preparations
Knowing the lingo
Do your research about CrossFit boxes
Get your Workout Gear Together
One of the most important things to remember is to wear comfortable and suitable clothing for your workouts. There are plenty of stylish and fashionable workout clothes for CrossFit, but you do want to choose outfits that you can comfortably move in.
While you do not want shirts and pants that are loose and in danger of getting caught on bars and in the way when you are jumping rope, you also don't want your clothes to be too tight or constrict your movements.
You also want to find a pair of athletic shoes that are supportive and flexible. Some athletes prefer heavier footwear to give you stability while lifting heavy weights, while others prefer lighter weight shoes that prevent leg fatigue. This is usually a matter a personal preference, and only you can pick the shoes that work best for you.
Compare the Best CrossFit Shoes
Here are some of our top picks:
Other items to consider for beginning CrossFitters includes:
3 Things a Newbie to CrossFit Needs Before Starting Out
Mentally Prepare Yourself
CrossFit is just as demanding mentally as it is physically, which is why it is important to prepare yourself before each workout, to understand and accept the fact that these exercises are designed to be difficult, along with pushing you to your limit.
One of the reasons that it is important to accept the fact that you might not succeed at your workout goals the first time is that you are not supposed too. If the daily WODs were easy to finish the first time you tried each one, there wouldn't be any point to the program. Accepting the fact that you might fail is the first step in working to improve your fitness level.
Another tip many beginning and experienced CrossFitters find helpful is to consider working out with a trainer or friend. Having someone to push you when you feel like quitting can make the difference between an amazing and average finishing time. Some of the more intense workouts also involve weight training, and it is always helpful to have someone nearby if a problem occurs.
Physical Preparation
If you're very out of shape, it may be really tough to jump right into CrossFit. It's generally considered an advanced level workout and most coaches don't really make that much accommodation for different fitness levels.
Before signing up at a box, that's certainly a question to ask. Some places even have specific beginner level classes which may be your best option.
Another option to consider is improving your general fitness level before starting CrossFit. You may consider things like:
Jogging, walking, hiking, cycling, rowing, assault air bike, or other forms of cardio
Strength training
Yoga, pilates, boot camp classes, etc.
Active sports like basketball or tennis
5 Beginner Mistakes to Avoid
Learn the Lingo to Prepare Yourself for CrossFit
There are a lot of terms and specialized CrossFit lingo. Most people at the gym will help you out with this during your first few workouts.
But, it can make it easier to brush up on some of this stuff before you go. Then, you'll be able to understand the big picture a little bit better and get the most out of your workouts.
Succeeding at CrossFit
The best aspect of CrossFit is that anyone can succeed at it, and only you are responsible for how far you will take your level fitness. If you are just starting out with the CrossFit program, simply remembering that the only person you are trying to outperform is yourself is an important step in improving your fitness level.
It is okay to need a little mental encouragement during your workouts, especially since each one is designed to push you to your limits. Simply keep pushing yourself and be proud of your daily progress and you will succeed at CrossFit and accomplish your fitness goals.
Do your Research about Gyms and Trainers
As with anything, there are certainly better options that others for gyms and trainers. Some are great, others not so much. At worst, you may even get injured due to poorly maintained equipment or lack of coaching.
Check on forums or Facebook groups in your area to see which gyms people recommend. Ask your fitness loving friends or coworkers for their recommendations.
Phone or visit the box and see what the vibe is. Are they welcoming and happy to see a newbie? Or not so much.
Finally, see if you can do a trial class. If you have a good experience, stick with it. If not so much, then shop around to find something that works better for you.
How to Start CrossFit: The Checklist
If you want to know how to start doing this style of workout, here is a quick start guide of things y0u'll need to do to prepare yourself for CrossFit: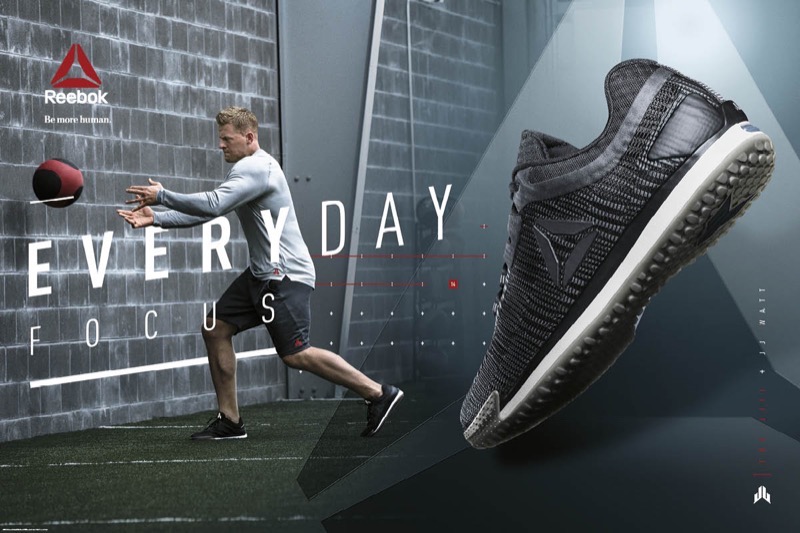 Ensure you have a basic level of fitness and are reasonably active
Make sure you have the right gear (good shoes, shorts, and a workout shirt)
Learn a bit about CrossFit, including the most common lingo
Try out the free session at a number of CrossFit boxes in your area
Choose the box where you feel the most comfortable and where they have certified trainers
Do a CrossFit WOD 2-3x a week. Have at least one day of rest between workouts (consider walking, swimming, biking, hiking, etc. on the off day but no lifting weights)
Pay close attention to form in order to prevent the most common CrossFit injuries
Get to know your trainers and don't be shy about asking for their help with diet and other fitness related things
Increase your training gradually after a couple of months if your body is responding well, but still ensure adequate rest in order to prevent injuries and for the best results
Are there any CrossFit Dangers?
As with any intense kind of workout, there are certainly dangers to CrossFit. This is especially true if you are not in already good shape and then push yourself to the very max. So, be sure to start slowly and adequately prepare yourself for CrossFit.
However, the risks of CrossFit can be alleviated by following these recommendations
Be sure that your WOD is being led by a certified CrossFit coach. Ask about this when choosing a gym.
Your coach should be, well, coaching you in the correct form! Let them know you're new and need their help. They should certainly offer this and not just focus on the more advanced people in your class. If they don't help you with form, find a new trainer.
Stay well hydrated before, during and after a workout.
Pay attention to what you eat and ensure that you're eating a wide variety of nourishing foods.
Wear breathable, loose clothing so you can stay cool during your workout.
Start with high-quality crosstrainers or specialized CrossFit shoes.
Take rest days. When you're starting out, take one or two days off between CrossFit workouts. You can decrease this as your body gets used to it.
Pay attention to pain. There's a difference between fatigued and tired muscles and injured ones. Anyone who works out is probably aware of this. If it hurts, stop and don't worry about walking out part way through a workout.
If someone is part of the WOD, but it seems too difficult for you, just sit it out. Go get a drink of water and rest for a minute. Or, ask your coach if there's an easier modification you could do because you don't feel comfortable with it.
It's also prudent to have a reasonable level of fitness before starting out. For example, you can run for a few minutes without stopping, hike up a mountain without too much difficulty, or play tennis for an hour or two without feeling exhausted after.
Can Kids do CrossFit?
If you have kids who are interested in doing CrossFit, you may want to know whether or not this is possible. Most trainers recommend waiting until kid are at least 7 or 8 and can follow basic directions. This will help to prevent injuries because they can learn the correct technique.
For those interested, check around with the boxes in your area to see what's on offer for weekly classes, or things like summer camps. There is a CrossFit specialty course for this, so ensure that the trainer is qualified. You can find out more about this here:
Have your Say about Preparing Yourself for CrossFit
Do you have any tips or tricks for someone looking to get themselves ready for a CrossFit workout? Leave a comment below and let us know what you think.
Also be sure to give this article a share on Twitter, Facebook, or Pinterest. It'll help other people interested in how to start CrossFit, like yourself find this useful resource.
Anne is a blog writer from New York, who realized that all of the time she spent sitting in front of her computer was not good for her health. As a blogger for a fitness site she was already familiar with some of the CrossFit exercises. After noticing a difference in her level of energy, and toning some muscles that had become flabby, Anne's decided to use her love of writing to tell her readers about the benefits of CrossFit.
Latest posts by Anne Calderson (see all)
Last update on 2019-11-20 / Affiliate links / Images from Amazon Product Advertising API