Are you looking for a top-quality weight vest that can be used for training, CrossFit or just to increase the calorie burn of your daily activities? Then the MIR weighted vest should be at the top of your list.
Read our buying guide packed with information to help you decide if it's right for you.
A Review of the MIR Adjustable Weighted Vest
If you're looking to lose weight quickly or build some serious muscle, try out this weighted vest. Or, if you want to increase your athletic performance, consider this product.
They are becoming especially popular with athletes who are looking to increase their strength and explosive power. Try out a weight vest for yourself and you'll see an improvement in your performance within a month or two.
Adjustable in 3 Pound Increments
This MIR Weighted Vest is one of the top weighted vests out there. It's completely adjustable, and fits comfortably with the wide shoulder straps. The weight is adjustable in all MIR's weighted vest and they come in 3 pound increments. You can start light and work your way up with a single vest.
Short Enough to Allow for Full Range of Motion
Although expensive, this weighted vest will save you money in the long-run because it's so adjustable. This top-quality weight vest is short enough to allow you freedom of movement when running, hiking, doing housework or just about anything else. MIR calculates the shipping at only 20 pounds in order to save you money. In short, it's a great product at a very reasonable price.
Mobility is certainly not as issue with the MIR short vest.
Better than Water Bottles?
Some people try to add a water bottle or two to something like a backpack to get the weight vest effect. This is not ideal because it puts all the weight on the shoulders and back.
A weight vest like this one from MIR balances the load, allows for some airflow and keeps the weight in place even when working out.
I mean, sure, water bottles (or canned food) are cheap but you'll probably start to hate them after just a few minutes of using them. They just aren't secure and you'll that they're always moving and shifting around, causing some serious discomfort.
When to Use It?
You may want to know when you should use your weighted vest in order to achieve your goals. In reality, there are a ton of situations, and some people wear this thing all day, every day if they're serious about building muscle, or losing weight.
Here are a few of the most common situations to consider using it:
Around the house when cooking or doing housework to increase your calorie burn
When working out (lifting, running, etc.)
For CrossFit workouts (be sure to wear a comfortable compression shirt underneath it)
For walking around, or hiking to increase your workload
Non-impact sports
More details here: What are the Benefits of Weighted Vests?
Where Can You Get It?
Keep reading for the full review of the MIR Pro Adjustable Weighted Vest. It'll help you figure out if this weight vest is for you.
Or, you can check out the product description and reviews on Amazon now. You can often get free shipping with a Prime membership. Learn more about one of the top products in the category here:

MIR Weight Vest Pros
Increase athletic performance
Wear for extra calorie burn
Adjustable in terms of size and weighting (one size fits almost everyone)
Wide straps for extra comfort
Short (only 11 inches in length)
Manufacturer's warranty (30 days-money back)
Shipping weight calculated at 20 pounds
Weights included
Excellent durability and won't rip due to the weight
Very strong nylon strap for extra protection against ripping and tearing
Breathable (mesh on the inside of it)
Reflective strip for added safety at night
Contoured design molds to your chest and back
Excellent customer service
What Do People Think About the MIR Pro Weighted Vest?
—>Read More Customer Reviews Here<—
"I'm applying for my local police department pretty soon and this thing helped me get in shape, and also get used to walking with about 20 pounds on my chest and back. Just a quick tip: if you're going for the maximum load with this thing, just be to sure to balance the weight properly to avoid any injuries."
"It fits super well, and is made from quality materials, along with heavy-duty velcro straps. I find that it actually stays in place when running, or doing pushups, handstands and other kinds of strength training. It's quite impressive actually!"
"High in quality and very durable to withstand even the toughest training regimes. The previous weight vest I tried ripped the first time I used it. I've been using this one for months with no problems at all. This thing has additional padding in all the right places."
"Designed for serious athletes!"
MIR Pro Weight Vest Cons
More expensive than some other weighted vests
A bit hard to keep weight snug against body when sprinting
Somewhat complicated to set up and adjust correctly
Not good for bodybuilders (doesn't adjust in width)
May require some help getting strapped in, or taking it off because the velcro straps fasten at the sides
Maxes out at 30 pounds (check out this 40-pound weight vest here)
MIR Pro Weight Vest Review
The Takeaway on the MIR Adjustable Weighted Vest
If you're looking to increase your explosive power and strength, consider using a weight vest during your workouts. Alternatively, you might be looking to just burn a few extra calories while going about your day-cleaning, cooking, walking around town, etc.
A weighted vest increases your calorie burn significantly and will help you achieve your goals-whether increasing athletic performance or losing weight quickly.
Very Comfortable to Wear
The MIR short weight vest is one of the best weighted vests on the market today. It's short (only 11 inches) so it won't get it in the way or be uncomfortable to wear. It's fully adjustable both in terms of size and weighting. This means that it's great for just about everybody!
Heavy-Duty Construction Means Very Durable!
Although quite expensive, you get what you pay for. In this case, it's a top-quality weighted vest that will fit you well and not be uncomfortable. The construction is heavy-duty, making this weight vest extremely durable. We love MIR weighted clothing here at Best CrossFit Shoes and we're sure you will too.
A Ton of Features
There are a number of features that we love, including adjustable weights in 3 pound increments, reinforced nylon straps, and the short length that is comfortable to wear. The double lining and padding in the shoulders offers a max level of comfort. It's also extremely durable and easily stays snug to the body during workouts.
The design allows for even weight distribution when compared to other vests. And the capacity allows this vest to grow with you as well.
Improve your Athletic Performance 
If you're serious about making big gains quickly, then this is a must-have piece of equipment. Normal exercises will be like new again in terms of the level of difficulty and your body will have to make gains when it adapts. Even regular resistance training workouts at the gym, or walking around the house will burn more calories.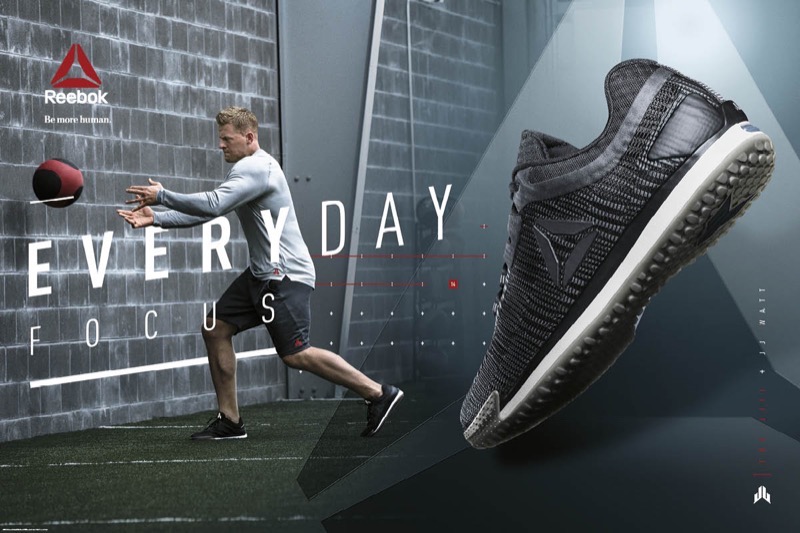 Where to Buy It?
You can check out the reviews and more details about the MIR Adjustable Weight Vest on Amazon today:

Is there an MIR Pro Weighted Vest for Women?
Sale
That's a great question and we're happy that you asked. MIR certainly does make a top-quality weight vest for women that is adjustable from 10 to 50 pounds. It makes a nice option if you're tired of weighted clothing that just doesn't fit that well because it's designed for men's broader shoulders, and not designed for our larger chests.
Key Features 
Female specific design
Adjustable in 3 pound increments
Can hold the weight at various points on the body
Secure, snug fit up to the total maximum capacity
Ideal for running, walking, CrossFit, HIIT workouts, etc.
Durable 1200-D nylon
Adjustable straps
Double padding ensures a comfortable fit across the mid-chest
Compact
Weights included
What do People Think About It?
—>Read More Customer Reviews Here<—
"I'm in training to try out for the fire department and wanted some weighted clothing to pump up the difficulty of my workouts. This one actually fits super well, unlike the men's vests that I've tried. It's comfortable, even up to 50 pounds of weight and I don't get all hot and sweaty in it."
"Considering what it is, I'd say that it's quite comfortable and there's a nice distribution of weight. Just about the only negative is that it's hard to cinch down the waist strap to get it tight enough. Anyway, would totally recommend this MIR-chest belt"
Shop Now for the MIR Women's Weight Vest
Does it sound like the right weigh vest for you? You can learn more about it on Amazon.com:

Compare Weight Vests
Here are some of our top picks for weighted vests on the market today:
Have your Say about the MIR PRO Weight Vest
What do you think about weight vest from MIR? Leave a comment below and let us know what you think.
Also be sure to give this article a share on Facebook, Twitter, or Pinterest.

I am a Crossfit Level 1 + 2 Trainer, an avid Crossfit-er. I started bestcrossfitshoe.net with an aim to educate the fitness community and share knowledge on crossfit footwear, equipment's, nutrition and workout routine to help them make a difference in their lives.

Latest posts by John James (see all)
Last update on 2019-09-18 / Affiliate links / Images from Amazon Product Advertising API