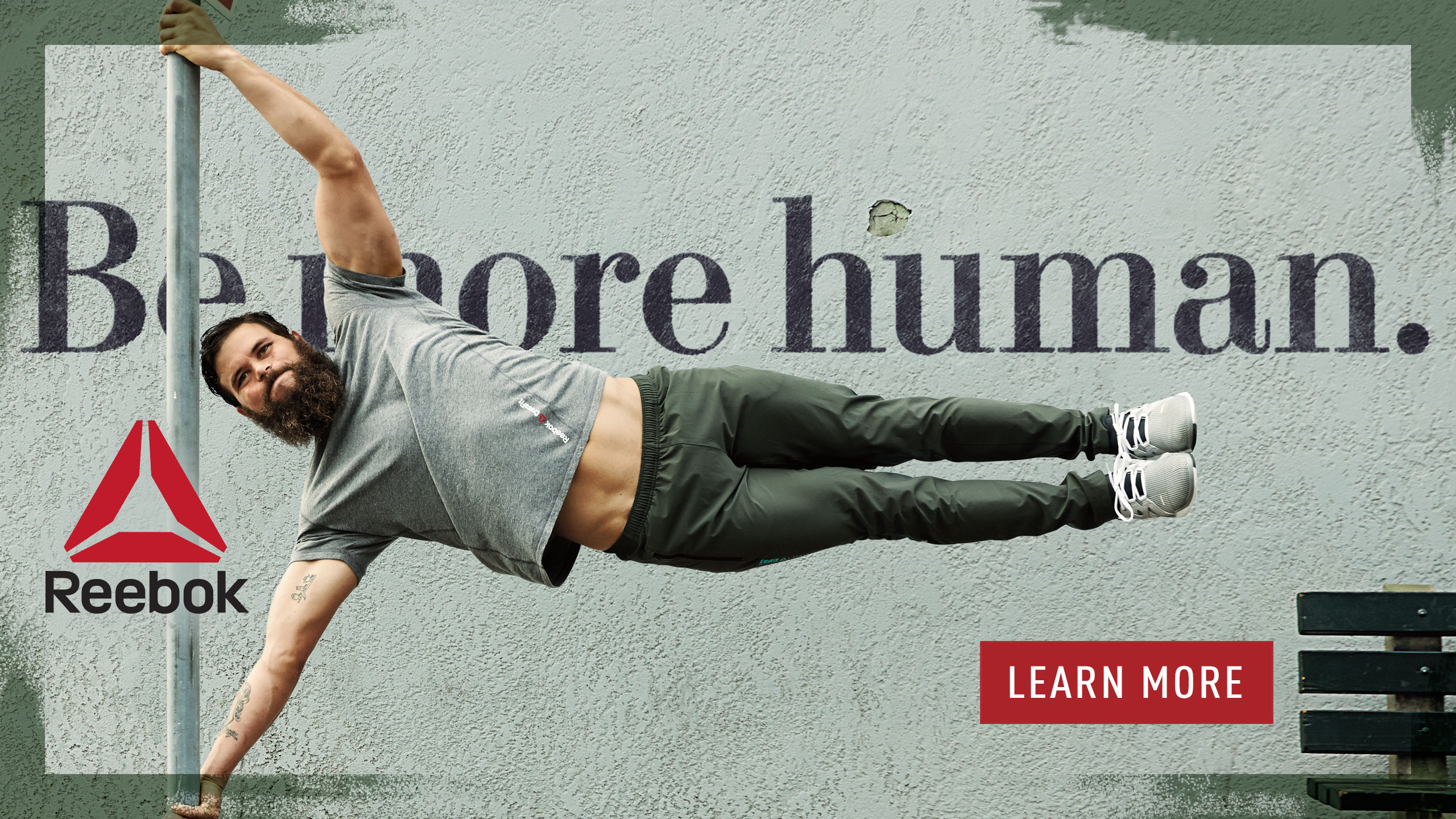 Given that the Christmas, birthdays, anniversaries, and other special occasions are always upon us, you may be at a loss as to what to gift the CrossFitter in your life.  Allow us to take the worry and anxiety away!
Below, we have compiled our Top 10 Ideal Gifts for the CrossFitter in your Life. Keep reading for the best CrossFit gifts in a whole range of budgets and styles. From wireless headphones to shorts, t-shirts, knee-high socks, and journals…you can find it all here!
1. Perchmount Fit Magnetic WOD Smartphone Mount
How many times when you've been working out, cooking, or doing just about anything did you wish you had a place where you could mount your Smartphone? Well now you can!
Specifications:
Universal smartphone holder
Width: 1"
Length: 2.75"
Able to be mounted onto any magnetic metal
Limitless placement options provided by the included magnetic base with adhesive
Redesigned to provide compatibility for all major brands of smartphone as well as most phone cases
Available Colors: Green, red, black
One of the most ideal gifts for those who always have their Smartphone with them!
Where to Get It?
You can find this Smartphone mount over on Amazon. Check now for the lowest prices:

2. MOXY Socks Knee-High Premium Cushioned Socks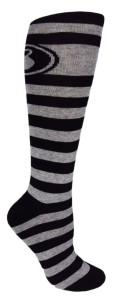 Knee high socks are an ideal way to protect and cushion your shins on box jumps, rope climbs of when you're lifting some weights. Check out one of our top picks here. Oh yeah, it's kind of the ultimate stocking stuffer.
Specifications:
One size fits MOST
Protects legs from injuries and scrapes during workouts
Keeps the feet cool and comfortable
Wicking properties
Shop Now
The ultimate stocking stuffer can be easily found online in a variety of bright colors and designs:

3. Jump Rope – Fast Speed Cable for Mastering Double Unders
If there's one activity that crosses over to a variety of sports and fitness exercises, it's jump rope. Boxing, MMA, CrossFit, wrestling, fitness classes, etc. Check out one of our top picks for jump ropes here.
Specifications:
Great for double-unders
Get in a quick workout at home
Lifetime guarantee
One of the highest quality jump-ropes on the market today
One of the most ideal gifts for those who live far from a gym
Where Can I Buy This? 
Check online to find the cheapest prices on top-quality jump ropes:

p.s. If you're looking for a pair of shoes that can meet the test, then you'll want to consider one of the following: Best Shoes for Jumping Rope.
Gifts for a CrossFitter
4. Cross Training WOD Bible: 555 Workouts from Beginner to Ballistic
This is an expanded and updated offering of the highly popular publication.  More than 80 pages of new content have been added.  This book helps to improve a person's athletic performance, the treatment of achy and stiff joints as well as the extension of an athletic career.  Within the pages, Dr. Kelly Starlett (the founder of MobilityWOD.com), shares his revolutionary approach to the maintenance and mobility of the human body.
Where Can I Buy This?
It's the ideal gift for the aspiring CrossFitter in your life, especially the person who likes to work out in their garage or basement. Check it out now:

5.  Crossfit WOD Book & Food Tracker Journal: Wake. Run. Lift. Eat. Sleep. Repeat.
If you want to keep track of your workouts, sleeping, eating, personal bests and more, then you'll need a journal to do this. Check out one of our top picks.
Specifications:
Laminated front cover
Designed for the tracking progress
Food, workouts, sleep, etc.
Where to Buy It?
Does this sound like the ideal gift for that workout buff you know? Learn more about it on Amazon.com:

6.  WOD Shorts Agility
When you're working out, you'll want to stay cool and comfortable. A pair of top-quality workout shorts can help you do that in style.
Specifications:
Stay cool and comfortable during workouts
Wicking properties
Loose, but not too loose
A wide variety of styles and sizes.
One of the best CrossFit gifts for those that are tough to buy for
Buy them Here
You can find out more about them online, and also check for the best price:

7.  SmartShake Original Shaker Bottle
If you're into protein shakes and other supplements, then you'll definitely want a shaker bottle. It's designed to mix up everything quickly and easily, without little bits of powder left at the end.
Specifications:
Proclaimed to be the world's smartest shaker.
Has two storage compartments attached to its base along with an organizer.
Leak proof.
Find out More Here
You can learn more about this top-quality shaker bottle here:

Gift Ideas for CrossFit
8. WOD Grips
If you want to get a serious grip on the weights you're lifting, then you'll need a grip. They'll keep you safe and help to protect your hands as well.
Specifications:
Great for lifting and rope-climbing
Prevent blisters and scrapes
Able to grip things much more securely
One size fits most
Purchase them Here
Do they sound like the ideal gift for your loved one? You can learn more about them here:

9.  Foam Roller
If you always have sore muscles after a workout, then you'll need to consider trying out a foam roller. Roll those muscles out to prevent lactic acid build-up and aches and pains.
Specifications:
Prevent stiffness
Can be used on most parts of the body
Proven to reduce muscle pain after a tough workout by reducing lactic acid build-up in  muscles
One of the most ideal gifts for those that hit the gym hard!
Shop Now
A foam roller is the ideal gift for that workout buff that you might know. Find out more at Amazon.com about our recommended model: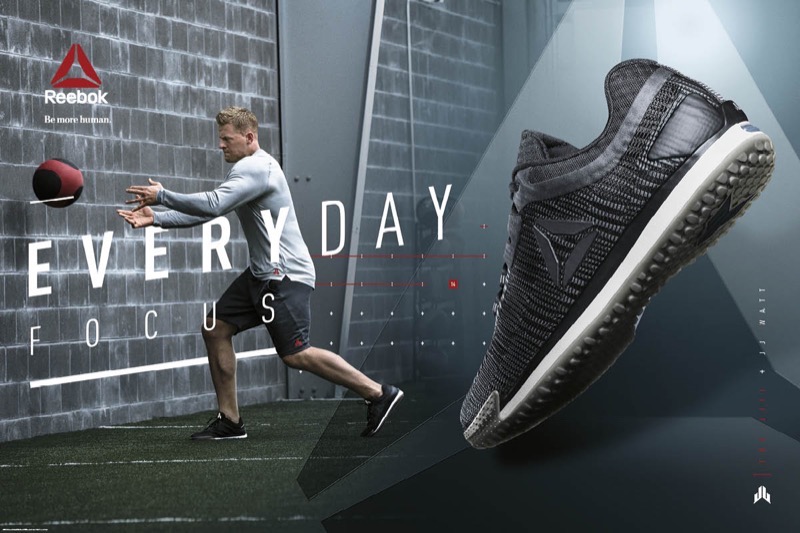 10. Bluetooth Headphones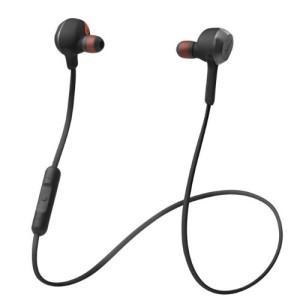 Most people who workout like to listen to music while they're doing it. Get your workout buff a pair of Bluetooth, wireless headphones to help them work out in style and comfort.
Where to Get Them?
Jabra is one of our favourite brands of wireless ear buds. You can check out all the options for yourself here:

We hope you enjoyed our list of Ideal Gifts for the CrossFitter in your Life! Happy shopping for that next special occasion.
#11: Under Armour Compression Shirt
If you have an active guy in your life, chances are that they can certainly use another compression shirt! They're extremely versatile and ideal for wearing as an undershirt, under hockey or football gear, underneath a baseball jersey, or alone during workouts.
Pros:
Comfortable, breathable fabric
Built-in ventilation panels
UPF 30+ protection from the sun
Four-way stretch material for easy movement
Removes and sweat and dries fast
Stylish design and cut
Cons:
The regular sized shirt is a bit short for anyone with a long torso and so tends to ride up.  If you have a longer torso, it's recommended to use the tall size, so this does not happen.
The shirt is also very elastic and tight.  Check the dimensions to ensure you are ordering the correct size.  As it's a compression shirt you may want to order a size up from your usual clothing if you want a more comfortable fit.
What do People Think About Them?
—>See More User Ratings and Reviews on Amazon.com<—
"Nice fit and look for the Under Armour Heat Gear Compression Shirt and it's obviously very well-made from quality materials. My only small complaint is that it rides up a little bit. Not a big deal, but I've had some compression shirts that don't do this."
"Really nice undershirts that are way more comfortable than those cheap cotton ones you get from the big box stores or whatever. Nice fabric and I stay dry and cool in them. Also makes a nice tank-top in summertime, or you could use it as a workout shirt. Every guy should have at least a few of these in his drawer I think!"
"Easy to get on and off, and comfortable enough to wear all day. Probably the lightest, coolest workout shirt you can use, apart from wearing nothing!"
Shop Now
You can easily find Under Armour Compression Shirts on Amazon. Click the button below to check them out for yourself:

Have your Say about the Best CrossFit Gifts!
What are your ideal gifts for that CrossFitter in your life? Leave a comment below and let us know what you think. Also be sure to give this article a share on Facebook, Twitter, or Pinterest.

Tony is a licensed nutritionist from California, who developed an interest in fitness while he was in college. When he realized that his regular exercise routine was not helping him lose some of his extra weight he decided to sign up at the local CrossFit gym. Now not only is he an avid CrossFitter, he is also a coach. You will usually find Tony at the local gym where he uses his knowledge of proper nutrition to help other athletes achieve all of their goals.

Latest posts by Tony Calder (see all)
Last update on 2019-07-20 / Affiliate links / Images from Amazon Product Advertising API