Are you looking for the best CrossFit jump rope to get started with double unders and other various jump rope exercises? Then you're certainly in the right place. We're going to give you the rundown on the best speed ropes, the top choice for beginners, the ever popular Bullet Comp and Elite Surge jump ropes and more.
Read our buying guide, packed with information about these CrossFit Jump Ropes, but first, here's a sneak peak at our top picks:
#1: Bullet Comp Speed Rope
Sale
EliteSRS Bullet COMP Jump Rope - Advanced Double Under Speed Rope - Go Faster & Jump More...
BEST ROPE EVER - "As the owner of at least a dozen jump ropes and having jumped for more than 30...
WOW! - "Using the Bullet COMP, I did my usual 6,400 jumps of various steps in 4 whole minutes less...
HIGHLY PLEASED - "The spin mechanism is true to advertising. Extremely smooth and balanced." ~ John...
NO TOOLS REQUIRED: A common frustration with cable speed ropes for double unders is the need for...
SPECS: 5.5" long aluminum handles with slip-protect knurl grip. Handles weight 1.6oz each. Rope...
If you're looking for one of the best speed ropes in the business, then Bullet Comp certainly belongs at the top of the list. It's like the Ferrari of jump ropes and the second you have it in your hands, you'll notice the difference between this one, and the cheaper ones. Keep reading to find out why we like it so much.
Key Features
Available in a variety of colors
Everything is premium quality and should last you for years
Spins very easily without effort or resistance
No tools required for resizing
5.5″ long aluminum handles
Knurl grip on the handles to prevent slipping
Handles feature high-quality ball bearing that won't rust or wear out
Handles each weigh 1.6 oz
10 foot long speed cable
Comes with a storage bag
Customer Reviews
—>Read More Customer Reviews on Amazon<—
"Awesome handles with ball bearings that spin super easily. No tools, and obviously an extremely well-made, thoughtfully designed product. It's ideal for CrossFit, speed work, double-unders, etc. Can't really say enough good things about this product!"
"The rope is adjustable in length, which is super nice. It does take a bit of practice to get used to this thing, but once I did? It was awesome and my double unders are way better now than with my old rope. Lightning fast and easy to hold onto so my hands don't get too fatigued."
Shop Now for the Bullet Comp
You can easily find this top-quality Bullet Comp Jump Rope on Amazon. Click the button below to find the best prices and don't forget to check and see if this product is eligible for free shipping with a Prime membership:

Bullet Comp Review
#2: Elite Surge CrossFit Speed Rope
Sale
EliteSRS Elite Surge 2.0 Jump Rope - Upgraded Speed Handles - More Cable Types for Improved Double...
IMPROVED HANDLE: New handle design increases the speed and smoothness of the rope.
MORE CABLE OPTIONS: The ELITE Surge 2.0 is compatible with 6 different cable types, including Ultra...
ADJUSTABLE LENGTH: Can be easily adjusted to your length in a matter of seconds with screw/collar...
QUICKLY IMPROVE YOUR DOUBLE UNDERS: The smooth spin of the Patented dual ball bearing handles in the...
GREAT WORKOUT: Whether you are doing singles or double unders, the ELITE SURGE 2.0 is an...
Are you looking for one of the best jump ropes for beginners? We love to recommend Elite Surge. It's reasonably priced, user-friendly and works very well at helping you improve your performance. Keep on reading to learn more about it.
Features
Comes in a variety of colors
The Elite Surge 2.0 comes with a new, improved handle
Compatible with various cables types (Ultra-thin, PVC freestyle, etc.)
Adjustable height
Smooth spinning
Ideal for Muay Thai, boxing, CrossFit, etc.
4 oz aluminum handles
Can allow for 6-7 spins a second
Comes with a storage bag
User Reviews
—>Check out More Customer Reviews on Amazon<—
"It works very smoothly and my favourite part is that the rope doesn't have memory. I leave it curled up in my gym bag for weeks, and when I take it out, it just uncurls itself. Obviously very well made and ideal for beginners like me."
"Love the feel of the handles and I was able to string 9 doubleunders together with this rope. My previous best was 3. Just wish it were slightly more durable. It's wearing out after about 6 months now."
Where Can I Get It?
Does it sound like the right CrossFit Speed Jump Rope for your needs? Elite Surge is one of our top picks for beginners. Check it out for yourself on Amazon by clicking here:

#3 Best Jump Rope For Beginners: RX Jump Rope
Rx Jump Rope - Black Ops Handles with Trans Black Cable Buff 3.4 9'0"
The original Rx Jump Rope - NON-ADJUSTABLE with 9' Buff Cable, Trans Black Color
Patented multi-directional swivel with high speed bearings
The best rope for training Double Unders and high intensity work outs
Used by the USA Boxing Team, USA Wrestling Team, USA Judo Team, USA Synchro Team, USA Functional...
Buy the Original. Anything that looks like it is just a cheap imitation. Made in the USA
Unlike the other options on the list so far, the Rx speed rope isn't adjustable. It comes in a length of 9 feet, which will work extremely well for most people. The fact that it isn't adjustable, combined with the reasonable price and durability make it one of our top picks for beginners.
Key Features
Non-adjustable cable (9′ long)
Comes in black
Multi-direction swivel
High quality ball bearings
Ideal for double unders and other high-intensity workouts
Made in the USA
Ergonomic handles that allow for a relaxed grip
What do People Think about this CrossFit Jump Rope?
—>See More User Reviews on Amazon<—-
"Love that the rope has a bit of a heavier feel to it. As a beginner, I find this way easier than some of the very lighter speed ropes out there."
"Nothing better than the Rx rope if you're looking for thoughtful design and top-quality construction. Experts may not like this because it's not adjustable, but for beginners? It's ideal because you don't have to fuss around with tools and screwdrivers, etc."
Get yours Today
Does it sound like the right Rx speed rope for you? Check it out for yourself over on Amazon. Click the button below to find the best prices and to learn more about it:

#4: RPM Speed Rope
If you're looking for a jump rope with the unique feature of allowing for customization, then the RPM speed rope might be the right choice for you. This fact alone makes it an awesome pick for a gift for the fitness buff in your life. Read more to find out all the details you need to know.
Features
5.5″ handles
Each aluminum handle weighs around 1 ounce and is very durable
Dual axis rotation system
Internal anti-friction system
Clear coating on the cable reduces friction on all kinds of surfaces
Coated, or uncoated cables available
Can be customized, making it an ideal gift
Made in the USA
What are People Saying about One of the Best Speed Ropes?
"Purchased this product and it started to fray after only a few uses. I contacted customer service and they couldn't have been more helpful, sending me a new one which seems more durable. A decent product backed up by a company who cares about what they sell."
"The RPM freestyle rope is super light and crazy fast. It'll for sure help you improve your performance when jumping rope if you've been using a cheap plastic one. Make sure you store it curled up and never folded in order to keep it in good shape as long as possible."
Shop Now
Do you want to find out more about the popular RPM Jump Rope 3.0? Then click the button to head over to Amazon:

#5: Rogue RX Jump Rope (SR1) 
If you're a taller athlete, or someone who just prefers a longer, slightly heavier handle for your speed rope, then you'll certainly want to consider the Rogue SR1. Like the other options on the list, it's extremely well made and should last you a lifetime. Here are just a few of the reasons why we like to recommend it so much.
Key Features
Heavy-duty and virtually indestructible
Swivel tip head
Longer than average 7.5″ handles
Handle weight of 2 oz per handle
Hi precision ball bearings allow for a very smooth rope rotation
Comes with the option of an 11′ rope for taller athletes
Fluid movement and reduced arm fatigue
Customer Reviews for one of the top CrossFit Jump Ropes
—>See More Reviews for the RX Rogue Jump Rope on Amazon<—
Get Your CrossFit Jump Rope Today
Does the Rogue CrossFit Jump Rope sound like the right one for your next workout? You can easily learn more about it on Amazon. Click the button below to head over there, and also to check for the lowest prices on the SR1 Jump Rope:

Features to Look for in a CrossFit Jump Rope
There are a number of factors that you'll want to think about if you're going to doing some jump rope as part of your fitness routine. Here are some of the most important ones.
Length of Rope 
You will find that most jump ropes come in a range from 9-11 feet. If you're a shorter athlete, then you'll want to opt for a shorter rope and vice-versa. That said, most people will be pretty happy with around 10 feet of rope.
As a general guide, a beginner will want their rope a little bit longer because it slows things down and is a bit easier to deal with. It's also more forgiving for timing that isn't perfect.
For fitness and double unders, you'll want a rope that clears 6-10″ above your height when the rope is at the apex. This strikes a nice balance between being comfortable, but not having a rope that's too long and sloppy to be able to turn quickly.
Finally, speed jumping requires the shortest rope. You'll want around 2-6″ above your head at the apex. This allows you to turn the rope much more quickly. Some of the top athletes will have even less clearance than this, as they crouch down to reduce the circumference the rope has to travel.
Adjustable, or Not
If you already know what size rope you like, then opt for a non-adjustable one. They're often more durable and just easier to deal with.
However, if you're unsure, then consider an adjustable rope. You can fine tune it until you find the right length of rope for your needs. This can also be a nice option if you're sharing with a workout partner for example.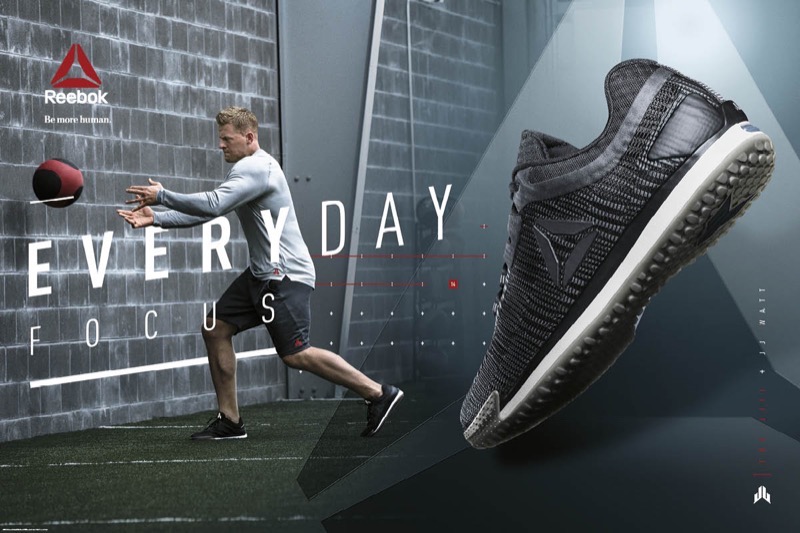 Interchangeable Cables
Some devices allow for the cables to be changed out pretty easily. This can be quite useful as experts in jumping rope use different weights and thicknesses of cables for different purposes.
Beginners need to worry far less about this kind of thing though.
Handles
Handles are mostly a matter of personal preference. Some like them light and short, while other prefer heavier and a bit longer. Try out a few options at the gym if possible to see what feels best for you.
At minimum, they shouldn't fatigue your hands and they should have excellent grip on them.
Cable Thickness, Weight and Coating
Beginner jump ropes are usually a bit thicker and heavier. This slows them down and makes them more manageable. Intermediate or advanced users will want a thin, light rope that's built for speed.
You may also want to consider a rope with a coating on the wire that makes it a bit more durable. This is especially true if you plan on using it on cement, like in a driveway for example.
Customer Reviews
We always check customer reviews on Amazon before making any purchase. You'll be able to find the most up to date information and see what the true strengths and weaknesses of a product are.
Price of a CrossFit Jump Rope
Of course, price is always a factor in any purchase. In general, you should be able to get a very decent speed rope for CrossFit for around $30 USD, give or take a few dollars. Going much lower than that results in a significant decline in the quality of the rope.
Customer Service and Warranty
We LOVE to recommend products from companies who stand behind what they sell. We generally look for a 1 year warranty and also love a money-back guarantee for at least a month.
The Takeaway on the Best Jump Ropes for CrossFit
These are our thoughts, recommendations and factors to consider for choosing the best CrossFit speed rope. We hope that it's been useful to you. Check out more top picks here for CrossFit Speed Ropes:
Do you have any Recommendations for the Best Jump Rope Shoes?
If you're looking for a nice pair of shoes to go along withy your shiny new rope, then you'll want to want to check out our top options here: Best Jump Rope Shoes. Or, take a look at this handy comparison chart below:
Have your Say about a CrossFit Speed Rope
What's your top pick for the best CrossFit Jump Rope? Is it one of these brands, or do you have your eye on another one? Leave a comment below and let us know. We'd love to hear from you.
Also be sure to give this article on speeds ropes for CrossFit a share on Facebook, Pinterest, or Twitter. It'll help other jump rope enthusiasts, like yourself find this useful resource.
Anne is a blog writer from New York, who realized that all of the time she spent sitting in front of her computer was not good for her health. As a blogger for a fitness site she was already familiar with some of the CrossFit exercises. After noticing a difference in her level of energy, and toning some muscles that had become flabby, Anne's decided to use her love of writing to tell her readers about the benefits of CrossFit.
Latest posts by Anne Calderson (see all)
Last update on 2019-09-18 / Affiliate links / Images from Amazon Product Advertising API