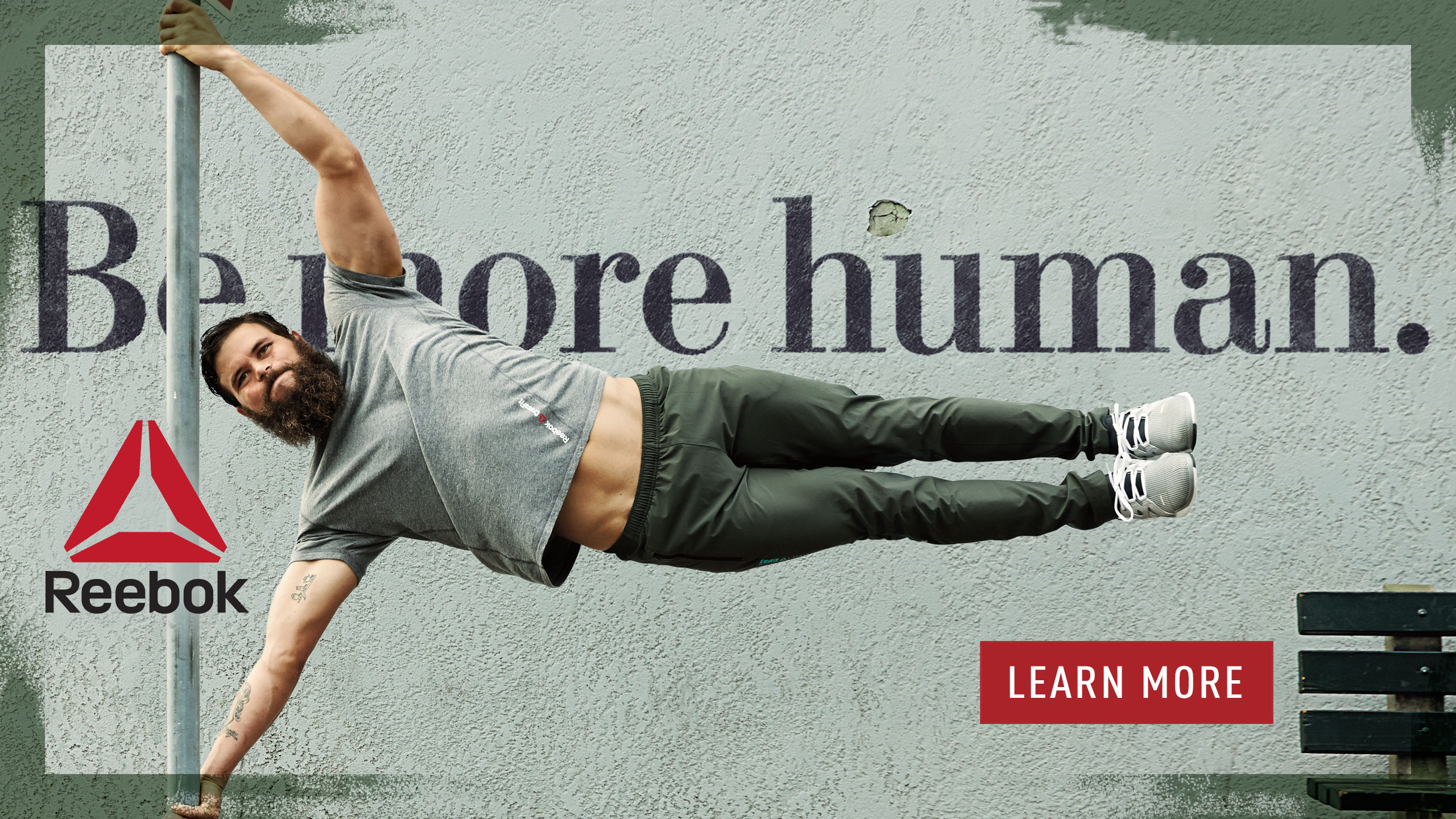 If you're looking for the best pair of shoes for a HIIT (High Intensity Interval Training) workout, then you've come to the right place. Read our buying guide packed with information to help you find the right HIIT shoe for your needs.
Here's a sneak peak at some of our top choices:
How does a HIIT Workout Work?
When you do this kind of workout, you basically push yourself to the max for short amounts of time. Then, you have some recovery periods where you rest, either passively, or actively doing some less intense activity.
This type of training gets your heart rate up, and burns more fat in a shorter amount of time. There are some studies which show that the calorie burn, post-workout is higher than regular, long-duration workouts.
Another advantage to these kind of workouts is that they often require very little in the way of equipment. Instead, they may just require some basics things like a jump rope or dumbbells.
How to Prevent Injuries from HIIT Workouts
This sort of high intensity workout can lead to injuries if not done properly. Here are a few tips for how you can avoid injuries:
Warm-up adequately
Make sure that you're following a legit workout program or a certified coach
Form and technique is very important
Rest between intervals
If you're going to exercise every day, be sure to alternate muscle groups
Ensure proper hydration and nutrition
And of course, you'll want to stick with a pair of top-quality athletic shoes.
Top Pick for HIIT Shoe: Reebok Nano 8
Sale
One of the best choices for HIIT workout shoe is the Reebok Nano 8 for Men and Women. It's one of the best cross-training shoes on the market today. Although it's designed for CrossFit, many of the same features that make it ideal for this sport will also work for HIIT workouts.
Keep on reading to find out more about it.
Key Features
Figure 8 design in the shoe's upper for optimal breathability

Flexweave upper

Flex grooves along the forefoot and outsole for added flexibility

High abrasion rubber outsole

Toe Tection technology offers extra protection and durability

Dual density midsole foam unit

4 mm heel toe drop

Ideal for CrossFit and indoor activity

Lower profile for extra ankle mobility

Interior heel sleeve

Fits true to size
What do People Think About It?
—>See More Customer Ratings and Reviews Here<—
"The stability and comfort from these shoes is without rival. Imagine doing your squats, climbs, and jumps in a pair of house-slippers—that's how my feet feel in them! I decided on the Nano 8 over the Nike Metcons and I'm happy that I did!"
"Very comfortable, even if you're wearing them for a long time. The sock like sleeve around is very comfortable, plus the insole has a bit of bounce to it. The Nano 7's were terrible for running because they were so stiff, but these ones get the job done."
Shop Now
You can easily find this top-quality training shoe online. Check now for the lowest prices and to see if this sneaker is eligible for free shipping with an Amazon Prime membership:

Reebok Nano 8 Review: One of the Best Shoes for HIIT
---
Nike Metcon 4
Sale
Nike AH7453-001: Men's Metcon 4 Black/Hyper Crimson Cross Training Shoes (10.5 D(M) US Men)
Flywire built into the lacing system helps keep the foot secure and locked into place.
A heel clip helps stabilizes during side-to-side movements.
Firm rubber outsole hugs the midfoot for added support during rope exercises.
Sticky rubber outsole delivers optimal traction and grip and delivers long-lasting durability and...
Fully cushioned collar with a slim and flexible tongue.
Along with the Reebok Nano line, Nike Metcons are one of the most popular shoes for CrossFit of high-intensity interval training workouts. They'e ideal for lifting, do a nice job at jumps and sprints and also have enough support and stability for lateral movements.
These factors make them one of the best HIIT shoes you can buy. Here are some more details about the Nike Metcon 4 for Men and Women.
Key Features
Recommend for indoor athletic use only

Narrower than average fit

Solid rubber outsole with a tristar tread pattern for durability and traction

Mesh upper for breathable comfort

4 mm drop-in insole that substitutes a midsole for balance and comfort.

3D haptic technology provides greater durability

A wide range of color options.
Customer Reviews 
—>Check out more Reviews Online<—
"So light and fast, but also stable and durable. The soles are dense and make a cool sound when they hit the floor, but the upper is light and airy and my feet stay cool and comfortable. Probably the best pair of gym shoes I've ever tried, and  a big step up in quality from the Nike Zoom Fits that I was using before."
"I traded in my New Balance Minimus sneakers for the Metcon 4 because I wanted something a bit beefier when lifting. I'm happy that I did. These are a very solid all-round shoe, but please note that they're not really flexible enough for running around in for more than a few minutes."
Where Can I Buy Them?
You can learn more about the Nike Metcon 4 online. Check now for the best prices:

---
Learn More about HIIT Workouts
Reebok CrossFit Speed TR Shoe
Another top option for best HIIT shoe is the Reebok CrossFit Speed. They're quite similar to the Nano 8 except that they're built for speed. This makes them ideal for workouts that are heavy on the sprinting, jumping rope and other quick movements.
What makes them ideal for high-intensity interval training? The fact that they're light, breathable and have a ton of support for lateral movements as well as cushioning for jumps. It's a nice shoe at a great price and one of our favourites for this kind of workout.
Keep on reading to learn more about them
Key Features
The lightest of the Reebok CrossFit shoes
Ultra-soft, responsive, shock-absorbing foam
Metasplit flex grooves which increase stability
Smooth transitions and capable of explosive power
TPU piece allows sliding during handstands
Breathable mesh upper
Low-cut design for added ankle flexibility
What do People Think About Them?
—>Check out More Reviews and Ratings Here<—
"Up until now, I've just used running shoes for all my sporting activities. I started doing CrossFit and HIIT workouts, so decided to get a pair of cross-training shoes. After much research, I decided on the CrossFit speed from Reebok and couldn't be happier. They're light and have a ton of grip. But, they're stable and also ideal for lifting,"
"Feel pretty good on my feet, but kind of stiff the first few times you use them. They do loosen up with time though and it becomes not such a big deal. They're ideal for any sort of indoor gym workout."
"Flat bottomed, and designed for circuit or CrossFit type workouts."
Where Can I Get Them?
You can find these top-quality training shoes on Amazon. Check now for the best prices on athletics shoes, along with deals that include free shipping:

---
Ryka Women's Influence Cross Training Shoe
A top pick for the best women's HIIT shoes are the Ryka Influence. Ryka shoes are specifically designed for women's narrower feet. Instead of just being smaller version of men's shoes, they're designed differently. The result are some great fitting shoes and thousands of happy customers.
Ryka Influence training shoes are light in weight, have a breathable mesh upper and offer some excellent shock absorption and cushioning. All of these factors make them a nice pick for interval training or other workouts where there are a variety of challenging activities.
Key Features
Grippy rubber sole
Unique lace-up system
Padded tongue and collar
Flex-Foil and Direct-Fuse layers for additional support
Responsive insole
Pivot point traction system
Narrow heel designed for women
Roomy in the toe box
Mesh upper for great breathability
Dual impact midsole for superior shock absorption
Nice color and style options
User Reviews for the Ryka Women's Influence Training Shoes
—>See More Customer Reviews Here<—
"With high arches and a narrow heel, it's quite difficult for me to find sports shoes that don't leave my feet super sore by the end of a workout. I was pleasantly surprised by these ones and my feet are still happy after a few months with them. I'll be ordering another pair when these ones wear out (no signs yet though, they're quite durable)."
"For the price, they work extremely well and I'm super happy with them. I use them at the gym for CrossFit workouts, as well as sports with the kids and walking."
"I'm on my feet all day for work as an ER nurse so I need a pair of shoes that can stand up to the test. These ones? After a 12 hour shift my feet don't ache which is good enough for me."
Learn More About Them
You can find out more about these top-quality training shoes for women on Amazon.com. Check now for the best prices:


---
Puma Cell Riaze Training Shoes for Women
Sale
Another sneaker to consider for a HIIT workout is the Puma Cell Riaze. Of the shoes on this list, it's probably the lightest and most breathable one. If you're on a budget, it's also one of the most affordable options.
Key Features
Breathable synthetic and mesh construction on the upper to keep your feet cool and dry while also helping to prevent embarrassing foot odor.
Cushioned mid sole and heel for added protection.
Lacing closure for a snug and comfortable fit
Several fashionable colors and styles to match any of your workout outfits, with the Puma logo on the side
Also some more plain colors (grey/black) that make them suitable for work as well
Low-cut sneakers
Fits true to size
Excellent customer service from this company
User Reviews
—>See More Customer Reviews Here<—
"I wear them to work all day (I'm an ER doctor) because I'm on my feet literally all day. They are very comfortable, reasonably priced and look decent too."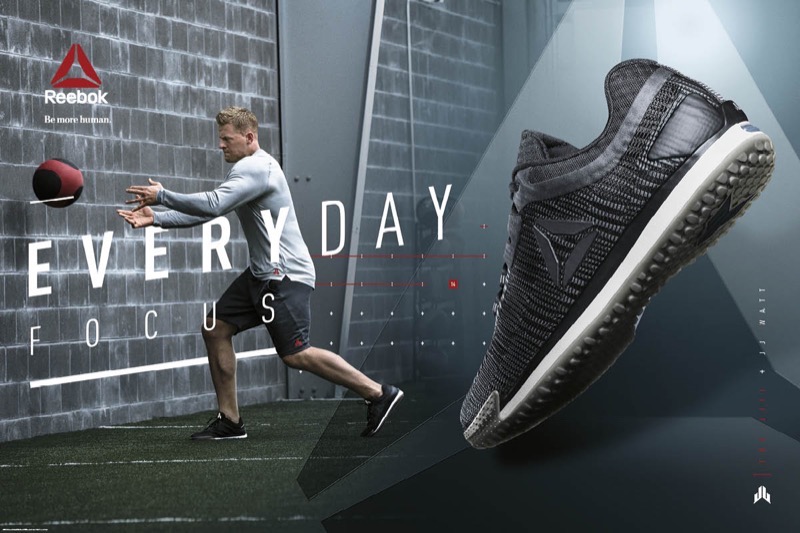 "I got these to use for my gym workouts, especially HIIT because I didn't want to wear out my very expensive running shoes. They have some nice cushioning and support, especially for lateral movements. They are stable enough to lift weights in as well. Overall, I'm very happy to have found an affordable training shoe."
"I have low arches and some heel problems (plantar fasciitis) so have to be careful about what I put on my feet. These are very comfortable and I use them almost every single time I leave my house."
Where to Get Them?
You can find the best deals on athletic shoes like the Puma Cell Riaze online. Check now for the lowest prices:

---
What Should I Look for in a Pair of HIIT Shoes?
There are a number of things to look for in a pair of High-Intensity Interval training shoes. Here are some of the most important things to consider:
Grippy Sole
Perhaps the most important thing to think about is the sole. You'll want a grippy rubber one that'll allow you to not slip around during your workout.
Adequate Cushioning
Next up, you'll want a shoe that feels comfortable on your feet. It should have excellent cushioning for things like jumping rope or other kinds of jumps.
Lightweight and Breathable
In order for your feet to stay happy during the workout, you'll want a shoe that's very light in weight and also quite breathable. A mesh upper will allow for excellent air flow.
Shock Absorbency
In a pair of HIIT shoes, you'll want to look for something with superior shock absorbency. These shoes can absorb the force from each foot strike and help to prevent injuries.
Lateral Stability
Finally, you'll want to consider a shoe that has good support for sideways, or lateral movement. You'll do lots of this kind of activity during a HIIT workout.
What about Minimalist Shoes or No Shoes For HIIT Workouts?
Minimal, barefoot shoes, or no shoes at all are kind of all the rage these days. People are running barefoot, doing CrossFit with minimalist shoes and are wondering if they can do HIIT workouts like this too.
To date, the evidence is kind of inconclusive. Many people theorize that because there are many injuries despite running with supportive, well-cushioned shoes, maybe it's better to go without.
However, the science doesn't really support this. Our advice? Stick with a good pair of cross training shoes like the ones on this list for your next HIIT workout. Then, keep your eye on the research to see if more conclusive results can be drawn about minimalist shoes.
Have your Say about the Best Shoes for HIIT Workouts
What are your thoughts about the best training shoes for HIIT workouts? Leave a comment below and let us know what you think.
Also be sure to give this article a share on Facebook, Twitter, or Pinterest.
Anne is a blog writer from New York, who realized that all of the time she spent sitting in front of her computer was not good for her health. As a blogger for a fitness site she was already familiar with some of the CrossFit exercises. After noticing a difference in her level of energy, and toning some muscles that had become flabby, Anne's decided to use her love of writing to tell her readers about the benefits of CrossFit.
Latest posts by Anne Calderson (see all)
Last update on 2019-04-18 / Affiliate links / Images from Amazon Product Advertising API