If you spend any time around fitness or exercise junkies, you've probably heard of CrossFit. It's been one of the most popular fitness crazes of the last 15 years or so.
From the outside looking in, CrossFit seems to be an incredibly polarizing topic. People seem to even love it or hate it, and you're having a hard time making an opinion about it because you're not even sure what it is! And CrossFit for beginners? Is that even a thing?
Well, to put it simply, CrossFit is a community-driven, varied workout. When you're involved in CrossFit, you're assigned a different workout each day (called the WOD) and told to complete it to the best of your ability.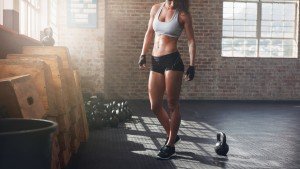 People who love it do so because of the camaraderie and challenges it can pose. People who hate it do so because of the lack of specificness.
But if you're interested in at least giving it a try, this CrossFit for beginners guide might help.
CrossFit is for Everyone: A Beginner's Guide
Repeat it. Now repeat it again. Now read what an expert has to say on it:
"The CrossFit program is designed for universal scalability making it the perfect application for any committed individual regardless of experience. We've used our same routines for elderly individuals with heart disease and cage fighters one month out from televised bouts. We scale load and intensity; we don't change programs."
CrossFit is something anyone can try, and often you'll see beginners working out alongside pros. This is because it doesn't matter how many reps you do, or exactly how you do them. What matters is that you're completing your workout to the best of your ability.
CrossFit for beginners? Yes! It is possible, and even encouraged.
What is CrossFit?
You've probably heard of this style of workout before, buy you may not exactly know what CrossFit is. Let's find out what it involves:
According to CrossFit.com, the definition is:
"CrossFit is the principal strength and conditioning program for many police academies and tactical operations teams, military special operations units, champion martial artists, and hundreds of other elite and professional athletes worldwide.
Our program delivers a fitness that is, by design, broad, general, and inclusive. Our specialty is not specializing. Combat, survival, many sports, and life reward this kind of fitness and, on average, punish the specialist.
CrossFit contends that a person is as fit as they are proficient in each of ten general physical skills: cardiovascular/respiratory endurance, stamina, strength, flexibility, power, speed, agility, balance, coordination, and accuracy."
Practically speaking, what does this all mean? It's basically a varied, challenging training program that increases strength and conditioning through a variety of exercises done in a high-intensity manner. The goal is to build a body that can do just about anything.
What is CrossFit Training Like?
It's kind of a mix of everything. Of course, you'll have a warm-up and cool-down. But, in the middle? You may do any combination of the following things, and even more that your trainer may think of!
Rope climbs
Weightlifting
Box jumps
Handstands
Sprinting
Floor rope work
Sit-ups, push-ups, and other body weight work
Cardio
Flexibility work
Gymnastic type exercises
Etc.
The sky is really the limit in terms of what you may do.
What's the Difference Between Bodybuilding and CrossFit?
That's an excellent question and we're happy that you asked. Both of these popular sports produce some top athletes, but the goals of them are radically different.
The goal of bodybuilding is to produce strong, and perfect looking bodies. The goal of CrossFit is functional movement and requires not only strength, but speed, agility and endurance as well.
You can find out more here:
Don't Give up on your First Try
Maybe you've tried CrossFit before. And maybe you read the above description and thought, "Wow, that wasn't my experience at all!"
Well, because this is such a community-based exercise, each CrossFit "box" is very different. It's important that you find one that works for you.
The coach, community, or approach to CrossFit can make or break your experience. So try out a few different boxes and find the one that works best for you.
Why Do CrossFit?
Why should you consider this workout over all the other possibilities? There are a few reasons why we love it so much:
It focuses on functional fitness, that is getting your body in great shape to do just about anything
CrossFit, when done regularly can get you in the best shape of your life
The excellent community you can find in most CrossFit gyms
The fun you can have competing in competitions like the CrossFit games
It's a serious calorie burn if you want to lose weight
You can become mentally tougher and learn that body is capable of just about anything
What's your reason for doing CrossFit? Leave a comment below and let us know. We'd love to hear about your "why."
CrossFit 101: The Basics
Here are the basic things you need to know before starting CrossFit:
Leave Judgment at the Door
Remember what we said earlier, about pros and beginners working out right next to each other? Did that intimidate you at all?
It shouldn't.
CrossFit boxes are hailed as some of the most positive, inclusive places. Several notes that when you don't come in for your workout, your CrossFit friends will call and ask you where you were. This sort of camaraderie fosters a special kind of atmosphere.
No one is going to judge you if you don't complete the same number of reps that they do. In fact, they'll probably be cheering you on.
Of course, this is a two-way street. People aren't going to judge you, so you have an obligation not to judge others who aren't as fit as you. To get the most out of CrossFit, you should embrace the community mindset fully.
Work at your Own Pace-CrossFit for Beginners is Possible!
Now that you know you're able to, you should feel comfortable working at your own pace.
If your coach is pushing you to do more than you can handle, that's probably a sign that you should find a box that's more suited to your needs. You should never, at any point in CrossFit, feel like you're being pressured into doing things that you're uncomfortable with.
Your workout will eventually improve. If you keep at it for long enough, you'll build up muscle and skill. You'll be able to look back on where you started with pride, knowing how far you've come.
But there's no need to rush it. Take things at your own pace and you'll have a better, safer time. Check out these basic CrossFit workouts to get started.
Even kids can do CrossFit! If this is something you're interested in, check with the local boxes in your area to see if they offer it.
But Don't Rule Anything Out
That all said, you'll never improve if you don't at least try branching out.
Never think that a goal is unreachable just because you've never tried it. While things like rope climbs or handstand push ups might seem like impossible dreams, you'll never know if you don't try!
This isn't to say that you should do anything that makes you feel sick or uncomfortable. It's just to say that you should try new things, and not be afraid just because it's something you've never done before.
Even if you don't even come close to completing the number of reps that everyone else does, at least you tried!
And your friends at CrossFit will be proud of you for just getting in one.
How to Get Better at CrossFit?
Okay, so you've started doing some workouts and you want to get better! How does this happen? There are a few things you do:
Increase the frequency of your workouts (the official recommendation is 5 days/week)
Increase the intensity of your workouts (go harder!)
Don't forget about rest days though
Pay attention to your diet
Pump your trainers for tips and tricks
Pay close attention to form
Train for a CrossFit competition
Choose a certain WOD and time yourself. Try it again a couple weeks later and push yourself to beat the time.
Stay Safe with the Right Gear and Shoes
Just like with any exercise, there's a right and a wrong way to go about things. CrossFit for beginners can be a very safe activity. But, it can also be harmful, especially without the correct equipment.
If you've read this far in our beginner guide, you're probably interested in CrossFit and what it has to offer. And if it is, you're going to want to be prepared. Boxes will provide the equipment needed, most of the time, but the clothes that you wear are your own.
That's why you should get the right clothes and shoes to succeed. We here at Best CrossFit Shoe are specifically dedicated to the CrossFit workout and will help you put your best foot forward.
With the best shoes available, you're sure to be able to start your CrossFit journey with confidence or take things to the next level without worrying about whether or not you're ready.
What Should I Wear to CrossFit?
If you want to go pro-style, then you might consider things like workout gloves, knee-high socks, knee sleeves, compression shirt, and a headband. Of course, you can store it all in your fancy workout backpack or bag.
However, for a beginner to CrossFit, regular old workout clothes are fine. Start with a comfortable pair or shorts and a shirt that are breathable, and preferably not 100% cotton. If you're a women, it's fine to just wear a sports bra, or bra and tank top. Then, use your normal workout shoes, cross-trainers are best because they can handle the variety of exercises well.
Here are some top picks for what to wear to Crossfit:
Don't Overwork Yourself with Crossfit for Beginners
You might have heard of some CrossFitters who worked out so hard, they landed themselves in the emergency room.
"I see pushing my body to the point where the muscles destroy themselves as a huge benefit of CrossFit," one such person claimed.
Make no mistake, though — this is not the mindset you should be going into things with.
If you have a competitive nature, it's easy to push yourself to the breaking point trying to prove a point, or trying to keep up with everyone else. But CrossFit isn't about keeping up. It's about trying new things, and exercising safely.
So don't force yourself to be the person puking in the trashcan after every workout. Don't work out so hard that you land yourself in the emergency room.
Just focus on being the best version of yourself that you can be, and you will have succeeded.
How Long are CrossFit Workouts?
If you're just getting into CrossFit, there are probably some basic questions that you might want to have answered. First of all, how long is a CrossFit class and what exactly are you getting yourself into?
Due to the high intensity of the workout, it will generally take about an hour. Any more than that is best left to the pros!
CrossFit workouts vary considerably, but in general, you can expect a dynamic warm-up at the beginning and a cool-down at the end. In between, you may work on skills, strength training, or cardio.
When you're in the middle of it, it may seem like the Workout of the Day can't be modified. It can. If you don't feel comfortable doing something (deadlifts, box jumps, rope climbs, etc.) then ask your trainer how it can be modified to your fitness and comfort level.
Any good trainer will be able to help you with this. If they can't? Find another trainer. This is a common reason newbies to CrossFit get injured!
How Many Days a Week Should I Do CrossFit?
A common question that beginners to CrossFit have is how often they should work out. When you're a beginner, it's best to ease into things. You could aim for three days a week for the first couple of months. Ensure that you have one rest day between workouts.
However, after a couple of months, you may be ready to begin the recommended 5 days a week workouts that the CrossFit workout template recommends. Basically, you work out for 3 days in a row and then take 1 day off. Then you work out for 2 more days and rest 1 day. This can help get you some incredible results, but you need to be in good shape before undertaking something like this.
The most important thing in all of this is to listen to your body. If it's sore and tired, take an extra day off. If you have the beginnings of an injury (knee, elbow, shoulder pain, etc.), then rest for a bit before starting up again. This can prevent more serious problems down the road.
How Often Should I do CrossFit?
Why Do People Hate CrossFit?
You may see lots of people who say things like, "CrossFit sucks!" Why do they say this and is really such a bad, dangerous way to work out? Let's find out!
#1: Inherent Jealousy
The top CrossFit athletes basically look like Greek Gods! They pay attention to their diet, work out intensely at least five days a week and are basically bulging with muscle.
Haters are gonna hate and some of the hate going on for CrossFit may just be partly jealousy from the perfect physical specimens that it seems to produce.
#2: It's Too Intense (Uncle Rhabdo)
Greg Glassman, the founder of Crossfit is sometimes called Uncle Rhabdo. Basically, this is condition where the muscles break down so much that they leak protein into the bloodstream. At best, you'll just require fluids and rest. At worst, it can cause heart or kidney failure and death.
This is definitely a reason to be wary of this kind of workout, but the reality is, the average person looking to get fit shouldn't be working out to this extreme. It's very hard on your body and won't produce the results you want.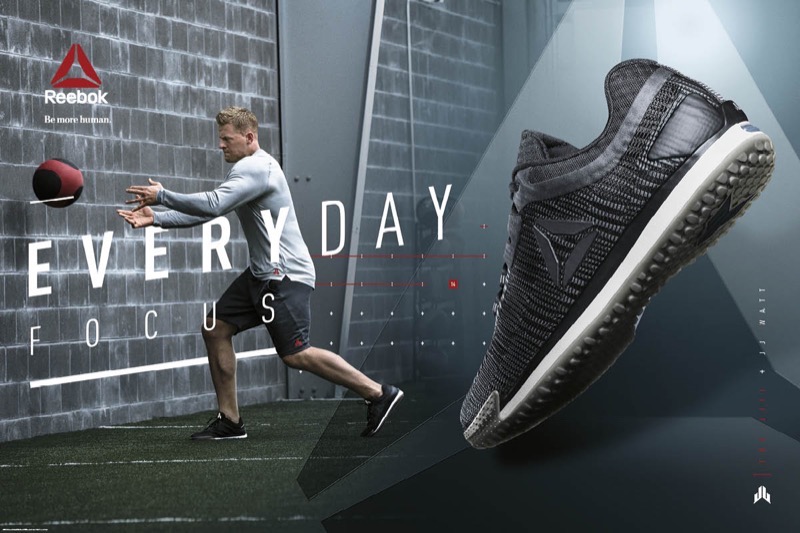 That said, to get results, you certainly do need to push your body to the max. If you don't, you'll never seen any fitness gains.
#3: Cross Fit can Cause Injuries
Some people experience injuries from doing CrossFit. It's true. The same could be said for just about any sport however. Heard or tennis elbow, or runner's knee?
Although it's recommended to work out 5 days a week for the best results, do what's best for your body, even if that means 2-3x a week.
Maybe you need to skip a certain exercise during a WOD because it hurts your knee. Ask your trainer for an alternative. This style of workout works best if you assume a large degree of personal responsibility and realize that you ultimately have to make the best choices for your body.
#4: CrossFit is Elitist
There is a kind of impression among many in the fitness world that CrossFit is exclusive. This is certainly not the case as anyone can pay the fee and join a CrossFit box. It is, however, more expensive than regular gyms. However, so are tennis lessons, a round of golf, or a premium pair of running shoes!
In addition, in most bigger cities, there are at least a few different CrossFit gym options. Do some comparison shopping and find one within your price range.
And the last time we checked, the entry fee for the CrossFit Games was $20. Doesn't really sound elitist to us and this certainly isn't a reason to think that CrossFit sucks!
#5: CrossFitters are too Intense
Have you met someone who's serious about CrossFit? Chances are, it's changed their life, including how they spend their time, drinking habits, diet, etc.
Now, have you met someone really into bodybuilding, running, hiking or just about any other sport? The same could likely be said for them too!
#6: Workouts are Done for You
When you show up at the gym, the workout of the day will be posted for you to do. Some people don't like this and for them, CrossFit may not work!
Of course, you do have personal responsibility and you can feel free to adapt any workout to suit your needs. If CrossFit sucks for you, mix things up so that it doesn't!
#7: CrossFit Requires a Restrictive Diet
Many people follow the Paleo, or Zone Diet when doing CrossFit. Sure, it's not easy to follow any certain diet plan and this is a reason why some people hate Crossfit?
Do you have to do Paleo? Most certainly not! You know what works best for your body so just do that.
What are the Benefits of CrossFit?
There are certainly a number of reasons why you might want to consider this style of high-intensity workout over some of the other options out there. Here are a few of the most popular reasons:
#1: Improve your Physical Strength
CrossFit has a well-deserved reputation for making people stronger, and often by a lot. It's a training regimen that's heavy on the weights and will push you to your absolute max. Done regularly, it'd be hard not to improve your strength. This is especially true when you're just starting out as you may see some significant gains.
#2: Improve Aerobic Fitness
During CrossFit workouts, you'll move from activity to activity relatively quickly without a lot of breaks in between. A total body workout, from start to finish usually takes 45 minutes to an hour. But, it's seriously intense!
And it's this constant activity that can lead to gains in your aerobic capacity.
#3: Improve Agility and Balance
CrossFit's focus is on functional fitness. By this, we mean movements that replicate real life. For example, squats, overhead presses and kettlebell swings. These things will make you more agile and will improve your balance.
Another added benefit is that they can help to reduce injuries as you're more well-equipped to do things like picking up a heavy load of groceries, doing home renovations or playing with your kids.
#4: Burns Calories and Helps to Maintain an Optimal Weight
This style of workout burns a lot of calories in a relatively short amount of time when compared to other more leisurely workouts or sports. Plus, it helps to build muscle which burns more calories than fat, even when resting or sleeping.
#5: Break Through Physical Plateaus
If you've ever lifted weights at the gym, or tried to lose weight, chances are that you've hit a plateau at some point. Despite more training, or an increased focus on what you're eating, you've unable to achieve better results.
CrossFit, due to the varied workouts every single day can help you break through these barriers and keep achieving your personal bests. Your muscles are constantly forced to adapt as you use them in many different ways.
#6: Focus on Nutrition
If you want to lose weight, or get in the best physical shape of your life, diet is a big part of that. Cross Fit is helpful in this regard in that there's a huge focus on diet, along with an overall healthy lifestyle. This may be the push that you need to help you get the results that you want.
#7: Community Aspect of It
The last benefit of CrossFit is that there's a strong focus on community. If you attend a box regularly, you'll likely run into the same people and they'll soon become a great support network for you. This is what can keep you going when you run into some struggles and these people are also an excellent source of advice.
Have your Say about CrossFit for Beginners
Do you have any tips or tricks for someone just getting started with CrossFit? Leave a comment below and let us know what you think.
Also be sure to give this article a share on Facebook, Pinterest, or Twitter. It'll help other CrossFit newbies, like yourself find this useful resource.

Brian is a freelance fitness writer based out of Houston, where the hot, humid weather makes it difficult to exercise outdoors. To help his city get in shape he decided to start incorporating fitness tips in his weekly blog. Once he discovered CrossFit, and the fact that the WODs can be easily done inside an air conditioned building he was hooked. Now he has made it his mission to get everyone in his city healthy and active with CrossFit.

Latest posts by Brian Westen (see all)
Last update on 2019-11-20 / Affiliate links / Images from Amazon Product Advertising API