Today CrossFit is a worldwide fitness program that involves strength and conditioning of the body. The training program incorporates everything from a casual jog or sprint to high-intensity weightlifting or squatting. "Workout of the Day" is what is meant when the word WOD is uttered. There are a number of CrossFit Bootcamp Workouts that you might want to consider.
In today's world, working out is as necessary as taking one's daily cup of tea. This daily fitness regime does not only demand total dedication, determination, and enthusiasm, but also a suitable regimen of working out so that your body can get maximum effectiveness from the workout regimen.
Now, since CrossFit is a strength conditioning program, there are a number of workouts you may perform to enhance your strength. But don't worry about it anymore. For here an attempt is made to present a handful of simple bootcamp workouts that can be practiced so that you stay fit in a particular regime.
Let's Get to the CrossFit Bootcamp Workouts
Here is a list of CrossFit Bootcamp WODs that you may go for when you want to get a serious workout in a short amount of time.
WOD-A:
db twists – 20
sprint – 500 m
box steps w/db – 35
db swings – 42
squats – 55
push-ups – 25
burpees – 62
sprint – 500 m
WOD-B:
sprint – 300 m
squats – 30
v-ups – 20
amrap – 30 min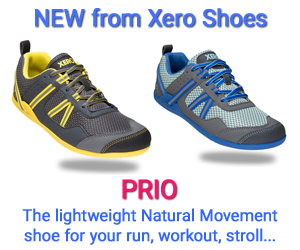 WOD-C:
-then–
Jump rope/sit-ups
10/100
20/80
30/60
30/40
30/60
After this tough workout, don't forget a healthy snack to fuel your body back up.
WOD-D:
This WOD calls for three people to form a team that can be completed in any rep or order scheme that they prefer (e.g. 40 lunges, 40 squats, 40 push-ups, 40 box steps – 12 rounds).
400 squats with bags of sand
Do 400 lunges with bags of sand
400 push-ups (those who are not doing push-ups should  clutch the sand bags)
400 box steps with bags of sand
4×200 m sprint with bags of sand
The bags of sand should not come in contact with the ground the entire time (otherwise penalty of 10 burpees for the whole team)
CrossFit Toronto Bootcamp Workouts
WOD-E:
Different stations are set depending on the number of people. The speed is laid down by the sprinter. Furthermore, a sprinting tally of reps is reserved for every station. The person who runs goes off to the one who rests, the one who rests goes to the slam ball, and the one who slams the ball runs to the press push and like that . . .
run with db – 300 m
db swings or rest
box jumps or slam ball
pull-ups
dips or push press
WOD-F: This WOD includes the following in eight rounds.
v-ups – 15
box jumps – 15
squat jumps – 15
push press – 15
db twist – 15
WOD-G: For Time
200m run
3 db thrusters
3 pull-ups/ring rows
300m run
6 db thrusters
6 pull-ups/ring rows
400m run
9 thrusters
9 pull-ups/ring rows
300m run
12 thrusters
WOD-H: For Time
500m run
10 db twists
20 push ups
30 box steps w/db
40 db swings
50 squats
60 burpees
500m run
WOD-I: AMRAP
Complete each 7 minute set before moving onto the next one.
7 Minute #1
12 push-ups
24 walking lunges
36 jump rope singles
7 Minute #2
5 burpee box jumps
10 dumbbell push presses
20 ab mat sit-ups
7 Minute #3
10 air squats
10 kettlebell swings
5 pull-ups or rows
Do you want to kick these workouts to the next level? Then you'll need to consider wearing a weight vest, or other weighted clothing while doing them.
8 Minute Boot Camp Workout
These are in short some of the top CrossFit boot camp workouts that you may perform with your gym mates or family or friends who are into CrossFit. This will not only strengthen your body and keep you fit but will also enhance your proficiency as a team player, which will help you in other aspects of life as well.
Enjoy your workout! And if you're looking for some new gear, a good place to start is our list of minimalist shoes for CrossFit. Serious performance with not a lot of weight on the feet!
What about Boot Camp vs CrossFit?
You may see some boot camp classes advertised in your local community, along with CrossFit classes. Are these two things interchangeable? And, what are the differences and similarities between the two. Let's find out!
Boot Camp vs CrossFit: Similarities
Both focus on functional fitness and improving general fitness levels
Many of the exercises are similar (running, rowing, push-ups, pull-ups, Kettlebells, burpees, box jumps, jumping, rope climbing, etc.)
Both styles of workouts are group classes and focus on building community
They both became popular around the same time
No two workouts are ever the same
Both of these workouts can be pretty intense and work well for the "hard-core" athlete
Boot Camp vs CrossFit: Differences
The main difference between the two is weightlifting. CrossFit has lots of it, and boot camp workouts generally have none.
There is more specific lingo in CrossFit (RX, WOD, AMRAP, etc.)
Bootcamp has its' origins in the military, while CrossFit does not
CrossFit has the CrossFit Games for elite athletes, while boot camp workouts do not have this style of competition
CrossFit can easily be done on your own schedule. Boot camp workouts are generally done with a group
Boot camp classes generally have a limited duration (6 weeks for example), while CrossFit does not
Boot Camp FAQs
There are a number of common questions that people have about boot camp style workouts, including ones designed for CrossFit. Here are the answers to some of the most popular ones.
What is a Typical Boot Camp Workout?
A typical boot camp workout or training sessions involves calisthenics such as push-ups, pull-ups, lunges, crunches, burpees, sprints, etc. It's essentially a kind of interval training that involves short periods of intense activity followed by a lighter activity for recovery time.
Are Boot Camp Workouts Effective?
If you want to lose weight or get in better shape, boot camp workouts are extremely effective. This is because they combine various intense exercises which are usually done back to back. The final result is a big calorie burn and gain in cardiovascular fitness. Certain kinds may also be effective at building muscle mass.
Is Bootcamp Better than the Gym?
Many fitness experts consider bootcamp to be a better workout than the gym. This is because the exercises work multiple muscle groups, and the exercises are done back to back which can help to maintain a high heart rate throughout. This can lead to a huge calorie burn.
Is Boot Camp Considered to be HIIT?
High-intensity interval training (HIIT) combines periods of intense activity with short rest breaks. This is representative of most boot camp workouts so you could consider this style of exercise to fall under the general umbrella of HIIT.
What Shoes Should I Wear for a CrossFit Boot camp Workout?
The best shoes to wear for a boot camp CrossFit sessions are cross-trainers or CrossFit shoes. They'll provide you with enough stability for lifting and jumping but are also flexible enough to handle some sprints and other quick movements. Here are some of our favourite options:
Tips for Doing CrossFit Bootcamps
Here are some tips for doing CrossFit bootcamp workouts:
Start with a proper warm-up: Prior to starting any intense workout, make sure to warm up your body. Perform dynamic stretches and movements to increase your heart rate, activate your muscles, and prevent injuries.
Listen to your body: CrossFit bootcamp workouts can be challenging, so it's essential to listen to your body and know your limits. Push yourself, but also recognize when you need to scale back or modify exercises to avoid overexertion or injury.
Focus on technique: Proper form and technique are crucial in CrossFit. Pay attention to your coaches' instructions and seek their guidance if you're unsure about any movements. It's better to perform exercises with correct form at a lower intensity than to sacrifice form for speed or weight.
Embrace the community: CrossFit is known for its strong community atmosphere. Engage with fellow participants, encourage each other, and be open to making new connections. The support and camaraderie can help motivate you during challenging workouts.
Scale workouts to your fitness level: CrossFit bootcamp workouts are typically scalable, meaning they can be adjusted to accommodate different fitness levels. Don't be afraid to modify exercises or weights to match your abilities and gradually progress as you get stronger and fitter.
Stay hydrated and fuel your body: CrossFit workouts can be intense and physically demanding, so make sure to stay properly hydrated before, during, and after your sessions. Additionally, fuel your body with nutritious foods to support your energy levels and recovery.
Don't neglect rest and recovery: CrossFit bootcamp workouts can be rigorous, and it's crucial to give your body adequate rest and recovery time. Listen to your body's signals and incorporate rest days into your training schedule to prevent burnout and reduce the risk of injuries.
Set realistic goals: Have clear and realistic goals for your CrossFit bootcamp workouts. Whether it's improving your strength, endurance, or overall fitness, establish measurable targets and work towards them gradually. Celebrate your progress along the way to stay motivated.
Be consistent: Consistency is key in any fitness program. Aim for regular attendance at your CrossFit bootcamp sessions to build strength, improve skills, and develop endurance. Consistency will yield better results over time.
Have fun and enjoy the process: CrossFit bootcamp workouts can be tough, but remember to have fun and enjoy the process. Celebrate your achievements, embrace the challenges, and appreciate the improvements you make on your fitness journey.
Have your say about these CrossFit Bootcamp Workouts
Do you have any questions or comments about a CrossFit Boot Camp workout? Leave a comment below and let us know what you think. Or, any requests for workouts? We'd love to hear from you.
Also be sure to give this article a share on Facebook, Twitter, or Pinterest. It'll help other people who love CrossFit find this article.

Latest posts by Tony Calder
(see all)
Last update on 2023-08-20 / Affiliate links / Images from Amazon Product Advertising API