The right kind of gloves for workouts is an absolute necessity, for it is the only way you can evade blisters and unwanted slips. Moreover, the high rates of accidents that occur while performing rigorous exercises and during heavy weightlifting can also be diminished with the proper usage of the right pair of gloves.
You should keep in mind your workout style and aesthetics before making a purchase. Here are the top four picks for CrossFit gloves that have gained maximum customer appreciation and satisfaction throughout the world.
Reebok CrossFit Glove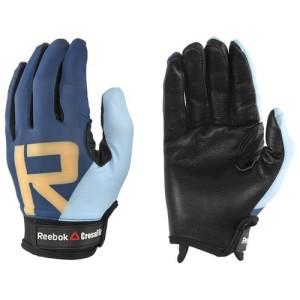 The big name is not the only thing that is carried by this pair of gloves. This one really delivers in terms of comfort and protection. For extra care against blisters, they provide leather reinforcements and strap-adjusted security. Not only that, they also include mesh insertions between the fingers for extra air passage.
PROS:
Stretchable hook and loop closure provides a secure fit
Play Dry technology absorbs sweat to make it more comfortable
Mesh insertions in between the fingers enhance aeration
Has extra leather reinforcements for durability
CONS
They may split or stitching may loosen up after rigorous usage
Rogue Mechanix Gloves
The exclusive Rogue Heavy Duty Mechanix Glove is something that aims to give maximum satisfaction with long-lasting durability, optimal breathability, and supreme comfort. Apart from being an ideal cross-training and weightlifting glove, it has a wraparound wrist strap for a more secure, custom fit.
It also features almost four times greater durability than its leather counterpart with its unique microfiber palm texture. Each glove is triple stitched at the thumb for surviving extra pressure, with stern expansion joints stitched into each finger. The perforations in the fingers and palm together with the TrekDry® material on the back of the hand facilitate optimal breathability–reducing the chances of heat, moisture, and bacteria.
PROS
Abrasion-resistant palm material with triple-stitched reinforcement
Dedicated expansion joints
Wraparound  wrist support
Four times more durable
CONS
No complaints as yet from customers
Rebook VR6000 Gloves
The choice of the CrossFit Games itself, these gloves not only have a great fit and optimal aeration, but also a sturdy build for resisting tears caused by repetition. The gloves deliver seamless palm technology, which makes use of the world-famous cabretta leather facilitating adequate ventilation. It also acts as a moisture repellent. This one is a good buy as an all-round performer.
PROS
Seamless palm technology for providing exceptional grip performance, comfort, and control
Cabretta leather facilitates adequate ventilation
Updated design
Extreme comfort and support to the wrist is ensured
CONS
Palm has no padding
Not recommended for avid CrossFitters
Bionic Gloves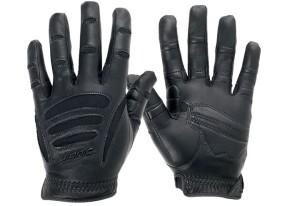 The Bionic Gloves yield quite satisfactory results as far as protection is concerned. The material is strong and provides versatility. But one of the disadvantages of this is it makes hands sweat excessively.
PROS
Durable and strong
Multifunctional
High protection for rigorous workouts
CONS
Excessive sweat formation
Grip is a problem sometimes

I am a Crossfit Level 1 Trainer, an avid Crossfit-er. I started bestcrossfitshoe.net with a aim to educate the fitness community and share knowledge on crossfit footwear, equipment's, nutrition and workout routine to help them make a difference in their lives.

Latest posts by John James (see all)