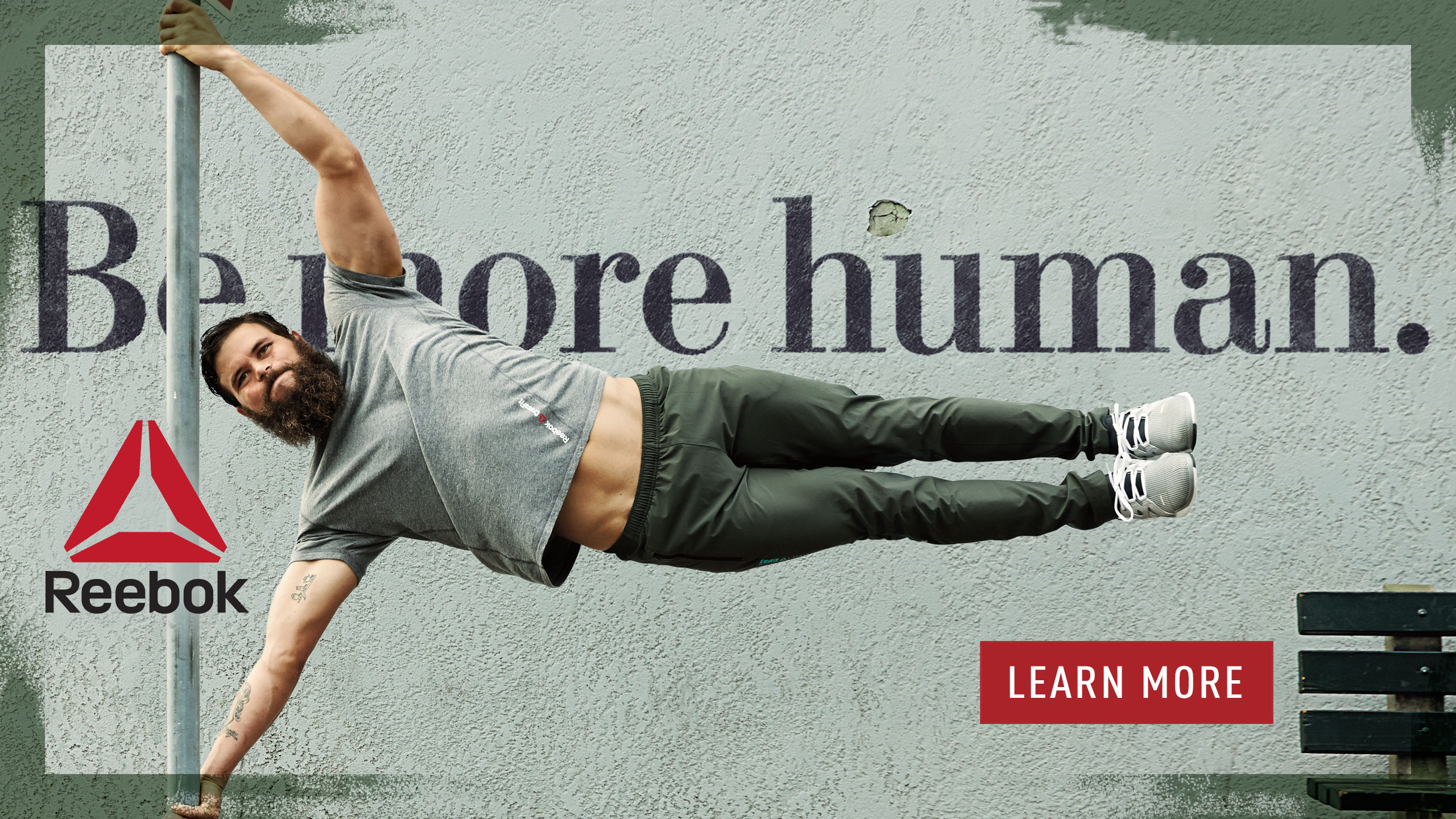 If you're looking for a top pair of shoes for your next Insanity workout, then you're in the right place. We're going to give you the rundown on the best insanity trainers to help you stay safe and free from injuries. Oh yeah, you can look good doing it too!
Here's a sneak peak at the best shoes for Insanity workouts:
Reebok Nano 8
Sale
One of the top pick for insanity shoes is the Reebok CrossFit Nano 8. It's a cross training shoe that's specially designed for CrossFit. This means it can handle sprints, box jumps, climbing, and lifting in style. Here are a few of the things we love about it.
Key Features
Low-cut design
Nano-weave upper make them breathable
CMEVA midsole
Bootie construction for a superior fit
Forefoot flex grooves
High abrasion outsole
Toe tection for added durability
Customer Reviews
—>Read More Reviews on Amazon.com<—
"Comfortable and flexible, and also very light in weight. I use mine for insanity and T25 workouts and find that the Reebok Nano works super well."
"Only had them for a few weeks, but they may just be my favourite pair of gym shoes. Ideal for squats and deadlifts, but flexible enough for sprints, and enough cushioning for jumps. Can't really do better than that I think."
Shop Now
Does it sound like the right pair of workout shoes for you? Learn more about them on Amazon and to check for the best deals that include free shipping:

Reebok Nano 8 Review
---
Nike Metcon 4
Sale
Nike AH7453-001: Men's Metcon 4 Black/Hyper Crimson Cross Training Shoes (10.5 D(M) US Men)
Flywire built into the lacing system helps keep the foot secure and locked into place.
A heel clip helps stabilizes during side-to-side movements.
Firm rubber outsole hugs the midfoot for added support during rope exercises.
Sticky rubber outsole delivers optimal traction and grip and delivers long-lasting durability and...
Fully cushioned collar with a slim and flexible tongue.
Next up on our list is the Nike Metcon 4, a top-quality cross-trainer that's super popular for CrossFit, T25 or P90X3 workouts. It's tough, durable and has a nice mix of cushioning, flexibility and breathability. Basically everything you need to get through a super tough workout in style.
Keep on reading to find out more about it.
Key Features
Mesh upper make them more breathable than previous versions
Flywire lacing system to lock your feet into place
Cushioned collar and tongue
Firm heel counter to reduce drag on wall exercises
Heel clip for lateral stability
Excellent traction from the sole
User Reviews

"So cool…I get lots of compliments on the looks of these shoes every single time I wear them. Plus, they're light and airy, not so common for an insanity workout shoe."
"I traded in my NB Minimus shoes for these and am happy that I did. I thought they'd be heavy, but they actually have kind of a barefoot feel to them. Love the minimal heel toe drop. Perfect for my T25 workouts."
Where Can I Get Them?
You can easily find these shoes online. Check now for the lowest prices on workout shoes:

Nike Metcon 4 Review
---
New Balance Minimus Training Shoes
Sale
Another top pick for T25 shoes is the New Balance Minimus. It's kind of like a barefoot shoe in regular shoe form. What it comes out being is super light in weight, but still having a little bit of arch support and shock absorption. Many people who use New Balance Minimus shoes call them the best ones that they're ever tried.
Key Features
REVLite midsole foam
One of the lightest cross trainers
Removable insert
Meta support
Mesh, seamless upper is very comfortable
Vibram outsole is strong, but flexible
Customer Reviews
—>Check out More User Reviews and Ratings Here<—
"I bought these for p90x, but liked them so much that I now use them for everything, including errands and going out with friends. Seriously they're probably the best pair of athletic shoes that I've ever owned."
"Nice looking and flat enough that you can use them weightlifting. Considering it's a minimal shoe, it has a nice amount of arch support and cushioning. Nice job New Balance!"
Where to Buy Them?
You can easily find them online. Take a look at the description and reviews to learn more about them:

---
Reebok CrossFit Speed
Another one from Reebok, the CrossFit speed is very light in weight, and is in fact the lightest CrossFit shoe from this company. This make them ideal for insanity or T25 workouts where speed, smooth transitions and basically just quick feet are vital.
Despite being lightweight, they have a nice level of support and cushioning ability. We love how breathable and cool they are as well…after all, nobody likes hot, sweaty, stinky feet and shoes at the end of a workout, right?
Key Features
Lighter than other Reebok CrossFit shoes
Ultra-soft, response, shock-absorbing foam
Metasplit flex grooves which increases stability
Smooth transitions and capable of explosive power
TPU piece allows sliding during handstands
ROPEPRO for rope climbing
Breathable and will keep your feet cool and dry
Low-cut design for added ankle flexibility
What People Think About the Reebok CrossFit Speed Sneakers
"Until now, I've been using running shoes for all my workouts. But, I decided to get these for jump rope, kettlebell workouts and CrossFits. MAN, what a huge difference they make! Love the lower heel height on them—they're just so much more stable. Plus, they're almost as light as running shoes."
"Perfect fit and color. I get lots of people asking about them when I wear them to the gym. I use mine for high intensity interval training: burpees, box jumps, plyo training, jumping rope, etc."
Where to Buy Them
You can easily find out more details about them online. Click on the shop now button to find out more about this popular insanity workout shoe:

---
Asics Met Conviction Training Shoes
Echo Dot (2nd Generation) - Smart speaker with Alexa - Black
Echo Dot is a voice-controlled speaker that uses Alexa to play music, control smart home devices,...
Play music from Amazon Music, Apple Music, Spotify, Pandora, SiriusXM, TuneIn, and iHeartRadio.
Call or message family and friends hands-free, or drop in from the Alexa App to your Echo device.
Controls lights, locks, thermostats, and more with compatible connected devices.
Use the built-in speaker, or for bigger sound, connect to speakers through Bluetooth or audio cable.
Next up our list of the best Insanity Workout Shoes is the Asics Met Conviction. There are a number of reasons why you might want to consider it, including the midsole which helps with bounceback and increases durability.
Plus, the sockliner is extremely comfortable and breathable. If you suffer from hot, sweaty feet, then this might be your T25 workout sneaker of choice. Read on to learn more about them:
Key Features
Lacing system that keeps them out of the way after you tie them
EVA midsole for superior cushioning
High abrasion, rubber outsole for increased durability
Sockliner increases comfort and also wicks away moisture from the feet
Advanced technology
What Do People Think About the Asics Met Conviction Cross Trainer?
"Pretty flat and definitely have a different feel from the running shoes that I was previous wearing. But, for gym workouts, I'm a lot happier with them, especially with the squats. They were one of the top recommendations from my trainer and I'm happy she mentioned them!"
"Lightweight and don't have a ton of extra bulk in them like the Reebok Nano shoes. They don't offer a lot of cushioning, but I'm not running in them so I don't find this to be a big negative. Overall, I'm super happy with them and think they're probably one of my favourite cross-trainers of all time!"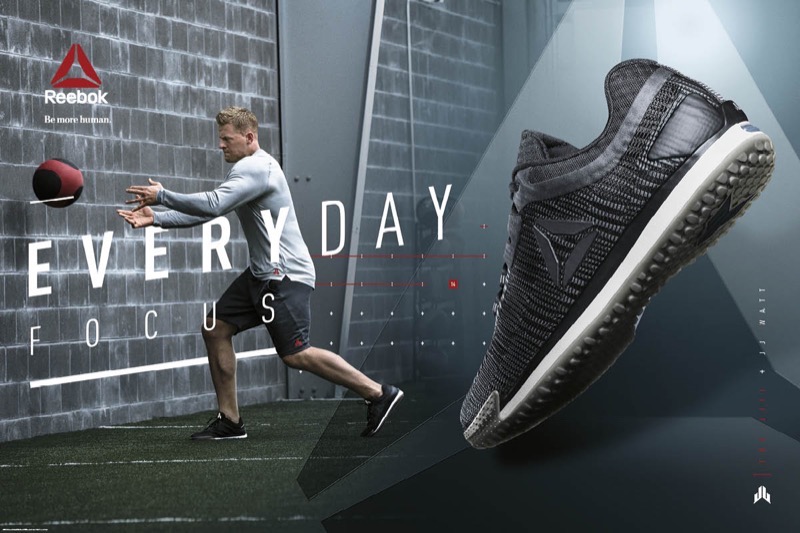 Shop Now
You can easily find this top-quality training shoe online. Check now for the lowest prices:

---
Can I Use Running Shoes for P90X3 Workouts? 
A common question that people have is whether or not they can use running shoes for Insanity or T25 workouts. Let's start by explaining the key differences between running shoes and cross-training shoes.
Heel Toe Differential
The biggest difference between these two kind of shoes is the heel toe differential. Running shoes have a difference of more than 10mm, while trainers are around 5mm. Think about it this way.
Running shoes are designed for forward movement, so a higher heel can propel you forward. However, for weightlifting, you'll want a flatter platform, particularly for squats or deadlifts. That's why cross-training shoes are much flatter.
Because Insanity workouts are far more than just long distance running, you'll want a pair of more versatile cross trainers.
Support and Cushioning
Running shoes have a lot of cushioning for running. However, they're not really designed for things like jumping and don't have a l0t of support for this kind of activity.
Trainers are less ideal for running, but are an all-round shoe that can handle a bunch of kinds of activities, which makes them a better choice for T25 workouts.
Designed for What Kind of Movement
Running shoes are obviously designed for one motion: forward movement. CrossFit sneakers are more versatile and can handle up and down and lateral motion too.
Because T25 and P90 Workouts are so varied, you'll want to stick with a crosstrainer.
Have your Say about the Best Shoes for an Insanity Workout
What's the best pair of sneakers for Insanity or T25 workouts? Leave a comment below and let us know what you think.
Also be sure to give this article a share on Twitter, Pinterest, or Facebook.

I am a Crossfit Level 1 Trainer, an avid Crossfit-er. I started bestcrossfitshoe.net with an aim to educate the fitness community and share knowledge on crossfit footwear, equipment's, nutrition and workout routine to help them make a difference in their lives.

Latest posts by John James (see all)
Last update on 2019-04-18 / Affiliate links / Images from Amazon Product Advertising API