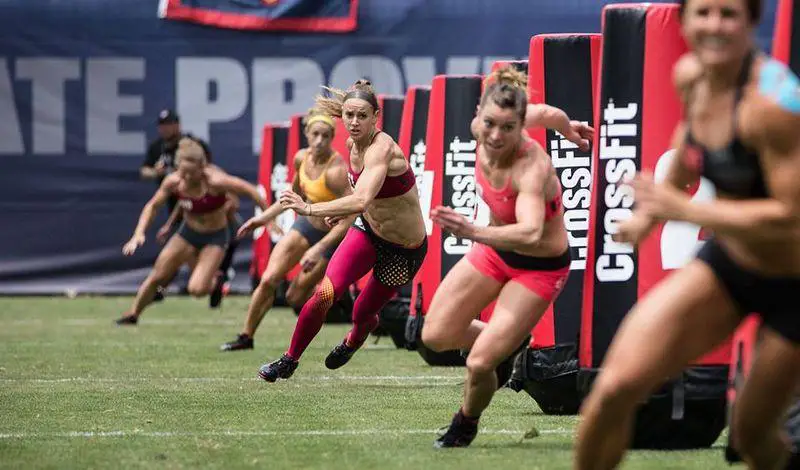 CrossFit Shoes vs. Running Shoes
Choosing the right shoe for the kind of workout you're involved in is a crucial part of your training preparation. Taking good care of your feet and shielding your joints enables you to continue with your training and achieve your maximum performance. Choosing the right pair of shoes for yourself thus makes a difference.
Two types of shoes, cross-trainers and running shoes share some similarities. But they also have some crucial differences that make selecting the best one for your feet a prerequisite to training.
All about Running Shoes
Running shoes are light footwear purely intended for stretching or daily running. They can provide more flexibility and cushioning to the foot at running events than regular workout shoes. This padding assists in shock absorption, particularly while impacting the ground. Running shoes are aimed for frontward movements.
They are equipped with denser heels and are suppler in the toe region. Their soles are curved, giving an upward arc to the shoe tip. Moreover, these often have intricate designs that help with moving or running forward. In this way, energy is properly directed from the runner's legs to his feet, which can reduce fatigue.
All about CrossFit and Cross-Training Shoes
On the contrary, training shoes are designed to play multiple roles. You can use them in the gym for almost any activity—lifting weights, yoga classes, using the elliptical machine, stretching, basketball, or a Zumba workout.
They are possibly the most multipurpose of all athletic shoes. Otherwise known as cross-training shoes, these shoes are perfect for sports, as they provide the user with the utmost stability and comfort. Because of their durability, they can also be utilized for many other physical events. However, these events do not include constant running, because most training shoes are heavier than running shoes.
Physical activities like weightlifting, kick boxing, and aerobics require lateral movements of the legs, and so CrossFit shoes are just the right footwear to use. They are designed with extra support at the sides for superior lateral movements of the feet.
The main difference between CrossFit and training shoes:
Training shoes have improved lateral support as opposed to running shoes
Training shoes are generally heavier than running shoes
The sole of training shoes is broad and stable, often extending beyond the breadth of the upper portion of the shoe
The issue nowadays with people involved in sports is the unawareness of the proper choice of footwear. In the end, they most likely fail to achieve proper comfort and balance, and as a result destroy their shoes within a short time. The wrong pair of shoes can also quickly lead to pain and injury. This is especially true with repetitive sports such as CrossFit or running.
You can keep the above differences in mind while purchasing your next pair of shoes. These points will assist you in making the right choice, and thus you will be able to achieve the maximum and at the same time won't end end up with injuries.

I am a Crossfit Level 1 Trainer, an avid Crossfit-er. I started bestcrossfitshoe.net with a aim to educate the fitness community and share knowledge on crossfit footwear, equipment's, nutrition and workout routine to help them make a difference in their lives.

Latest posts by John James (see all)