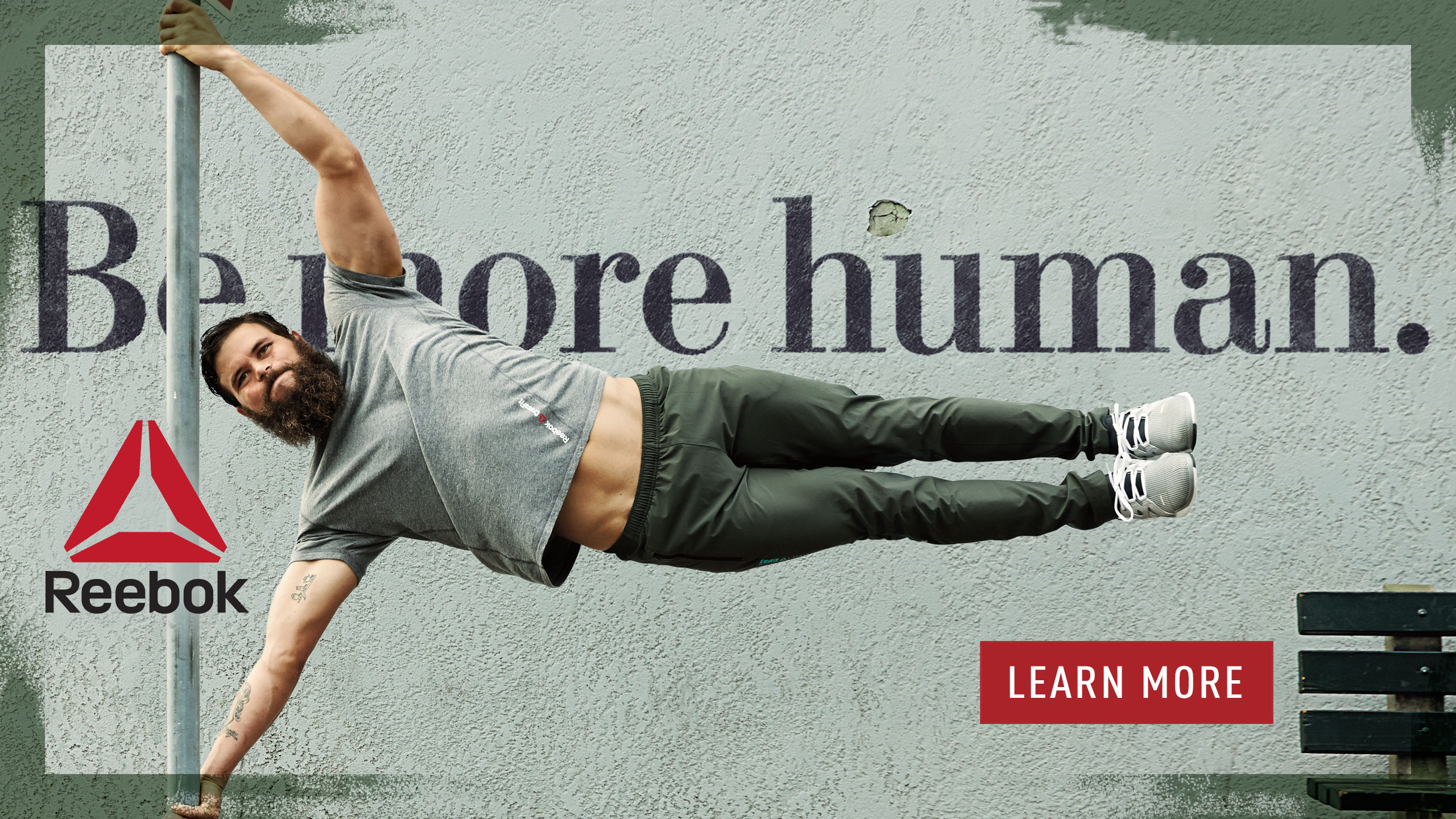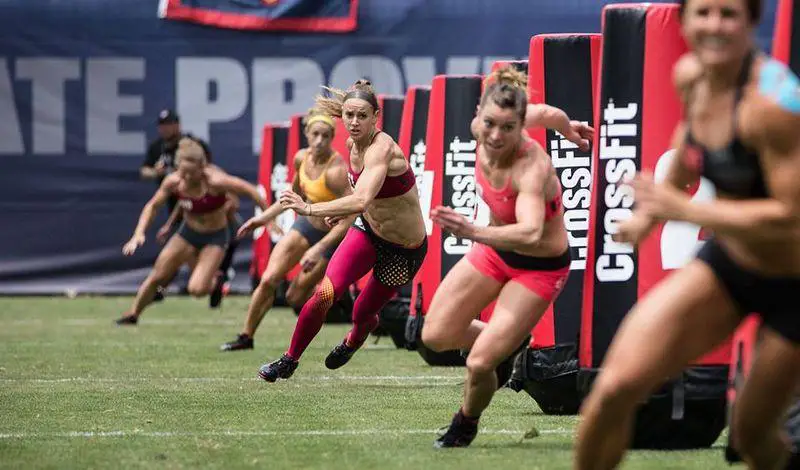 There's a lot of mystery surrounding this question: What's the difference between CrossFit shoes and running shoes? And does it actually matter what kind of shoes you wear for a CrossFit workout?
Keep on reading our guide to find out everything you need to know.
CrossFit Shoes vs. Running Shoes
Choosing the right shoe for the kind of workout you're involved in is a crucial part of your training preparation. Taking good care of your feet and shielding your joints enables you to continue with your training and achieve your maximum performance. Choosing the right pair of shoes for yourself thus makes a difference.
Two types of shoes, cross-trainers and running shoes share some similarities. But they also have some crucial differences that make selecting the best one for your feet a prerequisite to training.
Keep in mind that most Crossfit Shoes are actually cross-trainers for sake of comparison.
Running Shoes vs CrossFit Shoes: The Summary
Here's a brief overview of the main differences between these two types of shoes:
Running shoes have a heel to toe differential of 10+ mm. CrossFit shoes are usually between 3 and 6 mm.
CrossFit shoes are designed for all kinds of movement, especially side to side/lateral. Running shoes are only for forward motion.
Running shoes absorb shock very well. CrossFit shoes do, but not to the same degree.
CrossFit shoes are usually slightly heavier than running shoes.
Running shoes have all-mesh uppers, while CrossFit sneakers have more durable materials to protect them from getting torn up on rope climbs.
All about Running Shoes
Running shoes are light footwear purely intended for stretching or daily running. They can provide more flexibility and cushioning to the foot at running events than regular workout shoes. This padding assists in shock absorption, particularly while impacting the ground. Running shoes are aimed for frontward movements.
They are equipped with denser heels and are suppler in the toe region. Their soles are curved, giving an upward arc to the shoe tip. Moreover, these often have intricate designs that help with moving or running forward. In this way, energy is properly directed from the runner's legs to his feet, which can reduce fatigue.
Running shoes will often have a heel to toe drop of 8-10 mm or so. This helps to propel your feet forward with each stride.
That said, they have very little support for lateral movement because you don't really need it!
Here's one of our top picks for running shoes, the Brooks Ghost.
Sale
Brooks Women's Ghost 11 White/Pink/Black 9.5 B US
The Brooks Ghost 11 running shoe features a lightweight construction and a smoother ride from heel...
Predecessor: Ghost 10.
Support Type: Neutral.
Cushioning: High energizing cushioning.
Surface: Road. Differential: 12mm. Heel/Toe: 30mm/18mm. Offers medium to high arch support....
All about CrossFit and Cross-Training Shoes
On the contrary, training shoes like these ones from Under Armour are designed to play multiple roles. You can use them in the gym for almost any activity—lifting weights, yoga classes, using the elliptical machine, stretching, basketball, or a Zumba workout.
During a CrossFit workout, you'll be doing rope climbs, box jumps, sprints and lifting.
They are possibly the most multipurpose of all athletic shoes. Otherwise known as cross-training shoes, these shoes are perfect for sports, as they provide the user with the utmost stability and comfort. Because of their durability, they can also be utilized for many other physical events. However, these events do not include constant running, because most training shoes are heavier than running shoes.
Physical activities like weightlifting, kick boxing, and aerobics require lateral movements of the legs, and so CrossFit shoes are just the right footwear to use. They are designed with extra support at the sides for superior lateral movements of the feet.
As far as heel to toe drop goes, it's usually around 5-7 mm for cross-training shoes. This provides a bit more of a stable platform for weightlifting in particular.
What are your Top Picks for CrossFit Shoes?
Check out some of our top choices for Cross Fit shoes here:
The main difference between CrossFit and training shoes:
Training shoes have improved lateral support as opposed to running shoes
Training shoes are generally heavier than running shoes
The sole of training shoes is broad and stable, often extending beyond the breadth of the upper portion of the shoe
Heel to toe drop (around 10 mm for running shoes, and 5 mm for cross-training shoes)
Choose the Right Pair of Workout Shoes for Your Needs
The issue nowadays with people involved in sports is the unawareness of the proper choice of footwear. In the end, they most likely fail to achieve proper comfort and balance, and as a result destroy their shoes within a short time. The wrong pair of shoes can also quickly lead to pain and injury. This is especially true with repetitive sports such as CrossFit or running.
You can keep the above differences in mind while purchasing your next pair of shoes. These points will assist you in making the right choice, and thus you will be able to achieve the maximum and at the same time won't end end up with injuries.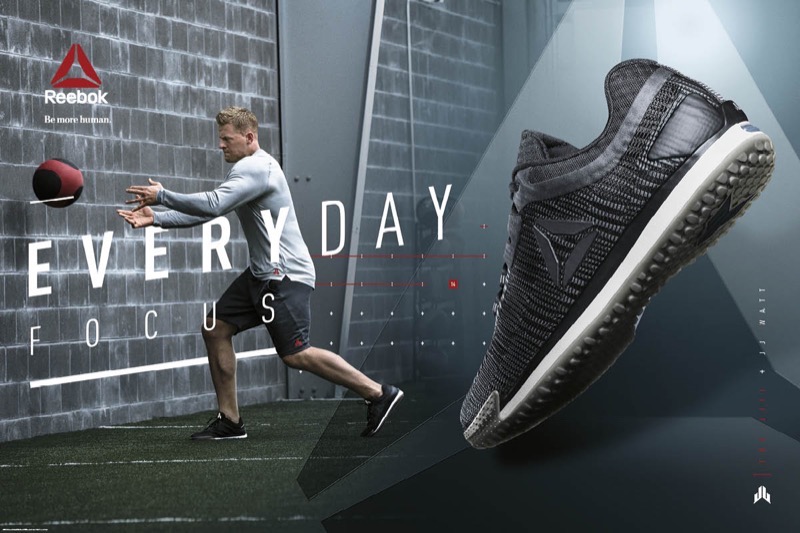 Looking for a top-quality CrossFit shoe? Probably the most popular one in the world is the Reebok Nano 8. Learn more about it here:
Sale
Can I use Running Shoes for CrossFit?
A common question that people have is whether or not they can just use their running shoes for a CrossFit WOD. You may already have a pair of these in your closet and are hoping to save a bit of money by avoiding buying another pair of sneakers for this kind of workout.
I have some bad news for you though…most trainers strongly recommend against this. It'll kind of feel you're on this wobbly platform, which is very bad news when you're lifting some heavy weight. And, you'll struggle with the side to side movements as well because there's basically no support for this.
For CrossFit, you should certainly wear a pair of cross training or CrossFit sneakers. They're designed to handle a wide range of activities, from lifting to sprints and jumps. And not that your athletic performance entirely depends on the shoes on your feet, but you'll want ones that don't hinder you like running shoes would.
What About Lifting Shoes for a CrossFit Workout? 
Another common question that people have is whether or not they can use their weightlifting shoes for a WOD.  These kinds of shoes have a very minimal heel toe differential, and often come with a strap across the midfoot for extra support. They're heavy, durable and have non compressible foam in the heels.
If you're doing a WOD that's focused almost entirely on lifting, then you'll be fine in a pair of these powerlifting shoes. However, if it's not? You'll likely be pretty unhappy. These shoes are most certainly not for running, or jumping.
What Do You Think about the Difference Between CrossFit Shoes and Running Shoes?
What are your thoughts about the differences between these styles of shoes? Leave a comment below and let us know what you think.
Also be sure to give this article a share on Facebook, Twitter, or Pinterest. It'll help other athletes, like yourself find this useful resource.

I am a Crossfit Level 1 + 2 Trainer, an avid Crossfit-er. I started bestcrossfitshoe.net with an aim to educate the fitness community and share knowledge on crossfit footwear, equipment's, nutrition and workout routine to help them make a difference in their lives.

Latest posts by John James (see all)
Last update on 2019-09-18 / Affiliate links / Images from Amazon Product Advertising API