Katrin Davisdottir, hailing from Iceland is one of the most popular CrossFit athletes in the world who has produced some great results at the CrossFit Games, including being one of the few athletes to win the CrossFit Games twice. Keep on reading to find out more about here.
CrossFit World's Katrín Davíðsdóttir is the Fittest Woman on Earth
Katrín Tanja Davíðsdóttir is famous for being the fittest woman in the world. She is also an icon in the Crossfit world (along with her fellow athlete from Iceland, Sara Sigmundsdottir, as well as Kara Saunders). Since she joined CrossFit competitions, Katrin has won different awards in both the Regional and World Finals. Going back to how she started, this Icelandic athlete began Crossfit when she was 18 years old.
Katrin Davidsdottir Stats
Country: Iceland
Age: 1993
Height: 169 cm
Weight: 150 pounds
Affiliation: CrossFit New England
Previously a Gymnast and Track and Field Athlete
Prior to this, she had a 10-year experience as a gymnast and one full year of experience in the track and field competitions. At present, Katrin goes through trainings at the CrossFit New England (Located in the U.S.) with the support of her coach, Ben Bergeron.
In one of her interviews, Katrin recalled the time when she was still doing gymnastics. She was a gymnast from age six to 16 years old. Then, after that, she did track and field for one year. Again, she felt something was lacking. She said, "I was still looking for something to really challenge me."
Began Doing CrossFit in 2011
That was when, in Summer 2011, Anne Thorisdottir, also an Icelandic, championed the Crossfit Games and Katrin decided to give CrossFit a try. She eventually loved the sport adding that the thing she loves most about Crossfit is that, she's always working hard to become good in all the things she does. Crossfit, she says, is about becoming the best version of her.
CrossFit Champion in just 2 years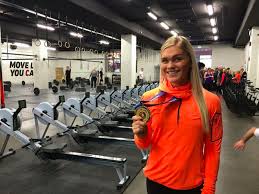 She may have started CrossFit just two year ago but in a short span of time, Katrin has already won different CrossFit competitions. In the World Finals since 2012, the Icelandic sports icon won the First Place during the 2015 and 2015 CrossFit Games.
Some Top Results
Then, during the Regional Finals from way, way back, she got the Second Place during the 2015 Meridian Regional and the 2012 European Regional.
Some Setbacks Along the Way Too
Not all competitions that she joined gave Katrin positive results. In fact, she was not qualified in 2014 because of a relatively unimpressive performance during the European Regional competition. This did not hinder her from pursuing CrossFit, though. In fact, the woman sports personality even shared that missing the 2014 qualifying round was the "differentiator" that led her to her return to the CrossFit games and earn the championship award in 2015.
Motivational Video from Katrín Tanja Davíðsdóttir
CrossFit Games Results for Katrín Davíðsdóttir
| Year | Games | Regionals | Open (Worldwide) |
| --- | --- | --- | --- |
| 2012 | 30th | 2 (Europe) | 21 |
| 2013 | 24th | 3 (Europe) | 37 |
| 2014 | — | 6 (Europe) | 122 |
| 2015 | 1st | 2 (Meridian) | 14 |
| 2016 | 1st | 1 (East) | 14 |
| 2017 | 5th | 2 (East) | 10 |
| 2018 | 3rd | 1 (East) | 8 |
Tips from the Champ
Being the present-time's fittest woman in the world, Katrin has some tips for the CrossFit competition athletes, as well as the other sports players. Among the most important tips is for one to keep his head in the game. For CrossFit, she emphasized that she knows it may be difficult to say, but she advices not to "look at the leaderboard as it should not dictate the athlete's feeling."
Forget about Comparisons
The next great tip is for a competitor to forget about comparison with the others in the game. Katrin said that these CrossFit workouts are not about who has the high scores in the previous games but it's all about who can retain his focus on the game.
Keep Working Hard no Matter What
And lastly she has this simple yet motivating message for her fellow CrossFit enthusiasts: If one is already in the 1st Place position, he should always go so hard all the time as if he were beyond the 1000th spot.
Even More Tips
Apart from that, here are a few more quick tips for training and life from Katrin:
Smile all day
Laugh a lot
Say yes
Eating fat does not make your fat
Eat ice cream in Iceland
Be your best
Bacon makes everything better
Remember people's names
Make your bed every day
Don't complain
Katrin Davidsdottir Diet
Of course you'll probably want to know what this top athlete eats. Let's find out!
First of all, she tries to focus on eating lots of vegetables and lean meats while avoiding sugar. She's serious about salad and getting in those veggies every single day!
Secondly, here's what a typical day of eating looks like for her:
Breakfast
She'll often eat a scramble that consists of coleslaw cabbage, peppers, apples, coconut oil, eggs and some spices. Then, she eats it with a side of oatmeal.
Lunch 
She often favours eating salads for lunch and may eat two different, high-protein ones. You can find ingredients like lettuce, strawberries, edamame, eggs, cabbage, and roasted sweet potatoes in them.
Dinner
For dinner, she's usually eat another salad that has lettuce, kale, tomatoes, avocado, yogurt dressing, feta, shrimp, rice and sweet potatoes.
Check out this Interview with Katrin
Katrin Tanja Davidsdottir Instagram
Like many other top CrossFit athletes, she has a very popular Instagram account filled with tips and tricks, as well as inspiration and fun things from her life. To date, she has more than 1.6 million followers. You can find her here: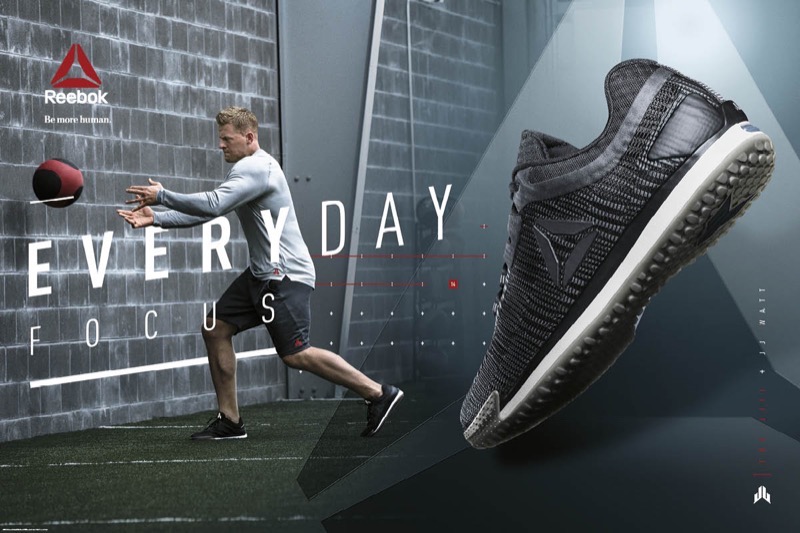 You may also want to check her out on Snapchat. Here's her username:
katrintanja
Katrin Tanja Davidsdottir Shoes
In the past, if you took a look at what was on her feet, you'd probably see the Reebok CrossFit Nano 8's. This is because she was formerly a Reebok athlete.
However, in 2019, she made a switch to Nobull Shoes, one of Reebok's main competitors in the CrossFit Shoes world. They're an up and comer in the functional fitness world and it was certainly a coup of sorts getting Katrin on their roster. She made the announcement to her fans on Instragram with the following message:
"I am Katrin Davidsdottir. I am NOBULL."
She nows joins Alex Anderson and Brooke Wells, among other sponsored by NoBull.
NOBULL Women's Purple Heather Trainer 9 US
Run, climb, slide, grind, lift....these kicks have you covered. Lightweight, breathable and flexible...
The upper of the Trainer features a seamless one-piece construction of SuperFabric, an extremely...
The SuperFabric guard plates are applied on a highly flexible mesh base layer, creating a 360 degree...
The outsole lug pattern was designed for multi-environment usage, allowing for an easy transition...
High carbon lateral and medial guards for added protection on sidewalls.
Have your Say about this CrossFit Champ
What are your thoughts about Katrin as a Crossfit world champion? She's also the author of one of the most popular CrossFit books, Dottir so be sure to check that out.
Leave a comment below and let us know what you think. We'd love to hear from you.
Also be sure to give this article a share on Twitter, Facebook, or Pinterest. It'll help other fitness buffs, like yourself find this useful resource.
Latest posts by Anne Calderson (see all)
Last update on 2020-01-24 / Affiliate links / Images from Amazon Product Advertising API