Do you want to learn more about one of the top female CrossFit athletes in the world? Then keep on reading to find out everything you need to know about Sara Sigmundsdóttir.
CrossFit Athlete Sara Sigmundsdóttir
Are you into CrossFit? It is a relatively new fitness program that is becoming popular worldwide. It includes exercises with functional movements, besides exercises that are typical to different kinds of sports. Most importantly, it brings a different approach to food, which leads to a healthier lifestyle.
If you want to discover this sport, then the best way to do it is through the example of someone who is already into it. One of the women who is excellent at the CrossFit is Sara Sigmundsdóttir. She comes from Iceland, and she is one of the trainers of CrossFit there. By getting familiar with her, you will get to know the benefits of this sport.
Stats:
Born: 1993
Height: 173 cm
Weight: 69 kg
Crossfit Affiliate: Crossfit Sudurnes
Country: Iceland
Shoe of choice: Nike Metcon
CrossFit Games Results
2019: 19th
2018: 37th
2017: 4th
2016: 3rd
2015: 3rd
Her best finishes were in 2015 and 2016 at the CrossFit Games when she achieved a podium finish, despite being relatively new to the sport. Her poor finish in the 2018 Games was a result of a broken rib that forced her to miss much of the season, as well as withdraw from some of the remaining events.
CrossFit Open Results
2020: 1st
2019: 1st
2018: 21st
2017: 1st
2016: 4st
2015: 3rd
She has certainly has some impressive finishes in the CrossFit Open, finishing 1st three times in recent years! Quite the achievement to say the least.
Benchmark Stats
Back squat: 135 kg
Clean & Jerk: 110 kg
Snatch: 90 kg
Deadlift: 155 kg
Max pull-ups: 36
Grace: 2:03
Helen: 9:26
5km run: 22:32
The Switch from Weightlifting
Your ultimate goal is to be healthy. There are numerous ways to achieve it, but the most important one is physical activity. Our modern lifestyles impose a lack of it. For example, we tend to drive in our cars instead of walking to our destination. Besides, we tend to spend our free time glued to the screens and sitting on a comfy couch.
Our suggestion to all of you couch potatoes is to change that habit and take up CrossFit. Look at the Sara Sigmundsdóttir. She is the perfect example of how one can lead a healthy lifestyle. She was into weightlifting until she discovered CrossFit. Now she is one of the fittest women on the Earth and one of the trainers of this magnificent training program. It is not only about practicing; it is about who you are.
CrossFit Tips from Sara Sigmundsdóttir
If you are new to CrossFit, you are probably wondering whether you do all the workouts in the right manner. Don't keep silent. Clarify all your doubts with the coach; he/she is there for you. Moreover, make friends with the ones you are training with and have fun while you are in the box.
Here are some more tips for beginners by Sara Sigmundsdóttir.
STAY MOTIVATED
Training can sometimes be hard, and you may feel exhausted and that this program doesn't suit you. It is important not to lose motivation. Play your favorite song while exercising, and it will help you overcome any obstacles that you might encounter during your workout.
7 HOURS OF SLEEP
It is essential to sleep long enough, approximately seven hours as Sara says. It will help you recover your body from training and prepare you for another day in the gym. Also, don't forget to turn off all of your devices before going to bed because they can disturb you. It will also be useful if you can go to sleep at the same time every day.
DON'T SKIP WARM-UP
It is of essential importance to come to the training on time and be punctual. You should always prepare your body for tough exercises, and that is why it is crucial not to miss the warm-up. Its role is to prevent injury, keep that in mind.
TRUST YOURSELF AND WORK HARD
She believes in training hard and trusting herself to get the job done. Unlike many other elite CrossFit athletes, she did not have a gymnastics or other kind of athletic background.
TRAIN WITH THE BEST
If you want to achieve some serious results, then you'll need to surround yourself with the best people. In this case, she trains with other top CrossFit athletes who push her to get the best results possible.
TRAIN WITH A GOOD COACH
When she started doing CrossFit, she did it by herself and as a result, skipped over many of the basic things. She would just do whatever WODs she felt like doing that day. However, after finding a coach, not only did her technique improve, but her mental game as well. Her coach, Phil Mansfield plans our her entire year for er.
Sara Sigmundsdóttir CrossFit Documentary
Sara Sigmundsdóttir is one of the fittest women on Earth. Moreover, she is one of the trainers at CrossFit franchise in Iceland, which is her native country. If you want to find out more about her, watch an online video.
Sara Sigmundsdóttir's Crossfit Diet
When you take up CrossFit soon, you will realize that it is not only about the workout but also about diet. You will learn that food is not enjoyment but nutrition that will make you healthy and stronger. Moreover, you will get rid of all the bad eating habits that may affect your health in negative ways.
If you want to be strong enough to complete all kinds of strenuous exercises, you will need to eat proper food. That means no junk food. They represent empty calories, and you will feel hungry always. Besides, without adequate nutrition, you won't achieve results.
CREATE A FOOD PLAN
Follow the intake of proteins and carbs and design a perfect food plan. It should contain three major meals and three snacks. Beware, these snacks aren't the ones you are used to, like chips or crackers, but fruits like bananas.
WATER INTAKE
While you are practicing, it is crucial to stay hydrated. Sara says that when she wakes up, she drinks approximately half a liter of water along with ginger or apple cider vinegar shot. She recommends drinking four liters of water throughout the day when you practice.
TYPE OF FOOD
You should eat vegetables and meat. Make sure that they are fresh and buy them at the trusted store. Avoid sugar and starch and instead eat seeds and nuts. The number of carbs you intake should be higher during the days when you work out, but the number of proteins you intake should be the same every day.
TYPICAL DIET
Let's get specific here. We found out what she actually eats for most of her meals when she's training or competing.
After waking up: 1/2 L of water and a ginger and apple cider vinegar shot
Breakfast: Egg whites with spinach and bell peppers, banana/blueberry/strawberry/date/hazelnut/cashew milk fruit bowl plus a cup of coffee
Post-workout: Protein powder, banana, peanut butter smoothie
Lunch: Lentils with rice, chicken and vegetables
Dinner: Lentils with rice, chicken and veggies
After dinner: vegan protein bar and grapes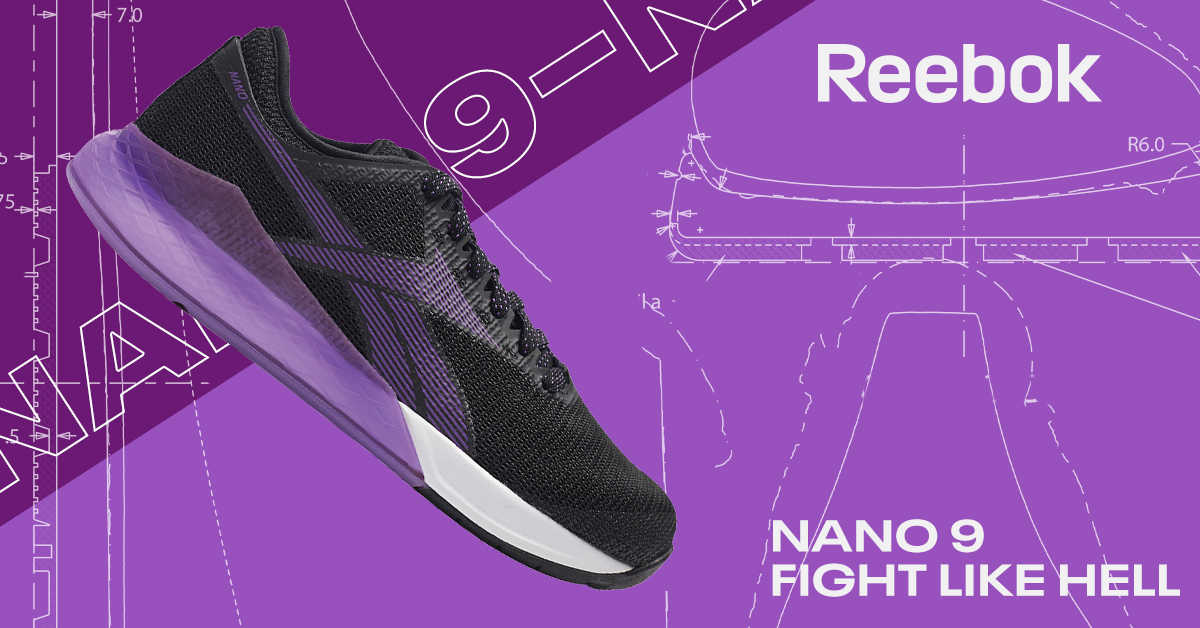 Sara Sigmundsdóttir at the 2015 Crossfit Games
Sara Sigmundsdóttir has participated in the CrossFit Games a few times now. Her debut appearance was in 2015 which she finished with the title of the third fittest woman on Earth. She had completed all the exercises successfully, and for some time, she was leading. Unfortunately, another participant who is also from Iceland surpassed her.
The CrossFit Games of 2015 witnessed three Icelandic women who were competing for the title of the fittest woman on Earth. Interestingly, all of them come from the same country. Watch the online video and have a look at how Sara won her participation in the games thanks to her success at the CrossFit Meridian Regional last event.
She has also competed in subsequent CrossFit Games competitions. She placed 3rd again in 2016, fourth in 2017 and 37th in 2018.
The Takeaway on Ragnheidur Sara Sigmundsdóttir
Sara is the woman of immense stamina and great motivation that keeps her going even though she had rib injuries. Although there were obstacles in her way, she managed to overcome them and come back to the gym as fresh as new.
Sara Sigmundsdóttir is a perfect example of a woman who knows what she wants and how to achieve it. All of you who are thinking about taking up CrossFit training program, take a look at her example. Beyond physical attractiveness, she is a woman of extreme strength who can move the mountains thanks to her devotion to this popular fitness program and motivation for success.
Sara Sigmundsdóttir Instagram
Like many other top CrossFit athletes, Sara also has an Instagram account. To date, she has more than 1.5 million followers. Check it out here:
Sara Sigmundsdottir on Instagram
FAQs
There are a number of common questions that people have about this athlete. Here are the answers to some of the most popular ones.
What are some of Sara Sigmundsdottir's achievements in CrossFit?
Sara Sigmundsdottir has achieved remarkable success in CrossFit, including multiple appearances at the CrossFit Games, where she finished on the podium in 2015 and 2016. She has also won several regional competitions and is widely regarded as one of the top female CrossFit athletes.
What is Sara Sigmundsdottir's training background?
Before CrossFit, Sara Sigmundsdottir participated in gymnastics and weightlifting. Her background in these sports has helped shape her performance and versatility in CrossFit.
What is Sara Sigmundsdottir's training philosophy?
Sara Sigmundsdottir emphasizes the importance of consistency, hard work, and mental toughness in her training. She believes in pushing her limits and embracing challenges to achieve continuous improvement.
What is Sara Sigmundsdottir's approach to nutrition?
Sara Sigmundsdottir follows a disciplined approach to nutrition, focusing on fueling her body with wholesome and nutrient-dense foods. She advocates for a balanced diet that supports her training and recovery.
Does Sara Sigmundsdottir have any notable sponsorships?
Yes, Sara Sigmundsdottir has had sponsorships and endorsements with various brands, including Nike, WIT Fitness, and Compex, among others.
Has Sara Sigmundsdottir dealt with any significant injuries or setbacks?
Like many athletes, Sara Sigmundsdottir has faced her fair share of injuries and setbacks. However, she has demonstrated resilience and determination in overcoming them and returning to top form.
Have your Say about this Popular CrossFit Athlete
Did we not include something that you'd like to know about Sara? Do you love watching her compete at the games? Leave a comment below and let us know. We'd love to hear from you.
Also be sure to give this article a share on Facebook, Twitter, or Pinterest. It'll help other CrossFit Games enthusiasts, like yourself find this useful resource guide.
Last update on 2023-08-20 / Affiliate links / Images from Amazon Product Advertising API