Let's take a look at the top CrossFit athletes in the world, both past and present. We'll cover both male and female CrossFit athletes and give you the rundown on what you need to know about your favourite stars.
Top Male CrossFit Athletes
Let's start with the male CrossFit athletes that you may already know and love. There are certainly some big names on this list, and many of these guys have big sponsorship deals with companies like Reebok or Rogue Fitness.
#1: Rich Froning Jr.
No list would be complete without the addition of Froning Jr. He's one of the best athletes in the world, having been dubbed the fittest man in history when he won four back-to-back CrossFit Games Championships from 2011-2014. He also won the open for three consecutive years during that same time period.
He's still competing today, usually placing in the top 15. It's certainly very impressive! His team, CrossFit Mayhem Freedom can never be counted out of the running for the podium at the Games.
His sponsors include Reebok, Oakley, Rogue Fitness and he also owns his own CrossFit box in Tennessee.
Do you want to know more about this popular CrossFit athlete? You can check out his full bio here: Rich Froning Jr.
#2: Josh Bridges
Another guy that you'll often see among the top 10 at major CrossFit competitions around the world is Josh Bridges. He's been doing CrossFit since 2005, and has reached the podium numerous time at worldwide competitions. He's best known for his hulk-like scream!
This former high-school wrestler became a navy seal and had an impressive military career. He credits this time in the military as giving him the mental and physical strength to achieve such great results in CrossFit.
If you take a look at his diet and workout tips, you'll see that he's a believer in not taking the easy way out. Great results come from smart, hard training and following a healthy diet.
If you want to learn more about this inspirational CrossFit athlete, then you'll want to check out his full bio here: Josh Bridges.
#3: Alex Anderson
Alex Anderson hails from one of the top CrossFit families in the world. Two of his brothers, as well as Father compete at major CrossFit competitions, and many of them achieve some excellent results. His best finish at the open was 8th in 2015. At the games, his best finish was also 8th, this time at the CrossFit Games 2017. He's still young though, so keep your eyes on him to place in the top 10 again in the future.
This former football player chose to focus on CrossFit full time in 2012. He hails from Knoxville, Tennessee. Although he doesn't follow a strict diet, he tries to eat healthy foods and lay off the junk food.
Do you want to find out more about Anderson? Check out his full biography here: Alex Anderson.
#4: Dan Bailey
Bailey is a former college level, Div. 1 sprinter at Ohio University. This former track star has now turned his focus to CrossFit and has achieved some excellent results.
Although his best games finish was 4th in 2015, he's been within striking distance of the podium almost every time he competes. And you can certainly never count him out of any competition.
He's certainly a fan favourite and embodies the spirit of CrossFit to the max. In recent years, he's suffered from injuries which kept him out of some major competitions. Our hope is that he gets healthy and is again able to compete at the highest level.
Do you want to learn more about one of the top CrossFit athletes? Check out more details about him here, including stats, diet, workout tips and more: Dan Bailey.
#5: Ben Smith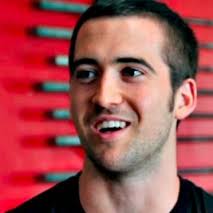 Ben has competed in all CrossFit Games since 2007, and he achieved the title of "fittest man on Earth" in 2015. He's appeared on the podium a total of 4 times, and has rarely finished outside of the top 10.
He's one of the most prolific CrossFit athletes in the world in terms of consistently good finishes. He owns a CrossFit box in Virginia, USA.
Smith was a passionate baseball player in high school, only starting CrossFit when he was just finishing high school. His military father introduced him to the sport and he was hooked right from the start.
Do you want to find out more about this CrossFit Games athlete? Check out his full biography here: Ben Smith.
#6: Mathew Fraser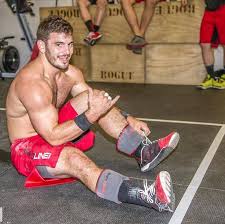 Fraser was crowned the fittest man of Earth in 2016 and 2017, having taken the second place finish in the two previous years. This former US olympic weightlifting hopeful has now turned his efforts fully to CrossFit and his results certainly speak for themselves.
He's been competing since 2012, and we're certainly excited to see what the future has in store for him. He's definitely achieved some great results in a relatively short amount of time. Also factor in that he's still relatively young and we're sure to see some more podium finishes.
Are you interested in finding out more about Mat Fraser? Learn more about him here: Mathew Fraser.
Mat Fraser, the Fittest Man on Earth
#7: Dave Castro
Okay, so Dave Castro is not exactly a top CrossFit athlete. Although he competes in competitions, his results are not up near the leaderboard. However, he's one of the most well-known CrossFitters. Why is this?
Castro organizes the very popular CrossFit Games, which has grown into a massive, worldwide sporting event. The winner of this competition is generally considered to be the fittest man/woman on Earth.
This former Navy Seal become interested in CrossFit during his time in the military, like Josh Bridges. He was instantly hooked and it ended up becoming his career upon leaving military life.
Do you want to find out more about the organizer of the CrossFit Games? Check out his biography here: Dave Castro.
#8: Ryan Elrod
Ryan gained some notoriety in 2017 when he tested positive for a banned substance after finishing in 5th place during a regional competition. His result would have qualified him for that year's CrossFit Games.
Instead, he got a 2-year ban. But, he starting competing again at the first available opportunity and we expect to see more of him in 2020 and beyond!
This Cirque Du Soleil performer was taking fertility drugs in order to help his wife get pregnant. But, he hadn't been using them for a few months before that competition. Nevertheless, he was banned from CrossFit competitions for two years.
Do you want to find out more about him? Then check out all the details right here: Ryan Elrod CrossFit.
#9: Ricky Garard
Young Australian athlete took the CrossFit world by storm in 2017 when he placed on the podium in third place. However, he would later be stripped of his title after testing positive for two performance enhancing drugs, commonly known as steroids.
For this, he lost his $76,000 prize money and would later be banned from all official CrossFit competitions for a period of four years. He's still training hard and hopes to make a comeback in 2021 when his ban is lifted.
You can find out the whole story behind his drug use and suspension right here: Ricky Garard CrossFit.
Top Female CrossFit Athletes
Now, let's get into the top female CrossFitters. There are some big names that you'll want to be aware of. However, none of them have had such prolonged success as someone like Froning, year after year.
#1: Brooke Wells
One of the most beloved female CrossFit athletes is Brooke Wells. Despite being so young, she's had some excellent results, placing in the top 10 in regional and worldwide competitions.
Besides being an excellent athletes, she's also a CrossFit trainer and athlete at the University of Missouri. She's certainly an athlete that will be around for years to come, so keep your eyes out for her on the leaderboard at major CrossFit competitions around the world.
She began doing track in high school and added in some CrossFit to increase her endurance. She ended up liking it so much that she never looked back!
Do you want to find out more about Wells? You can check out her full biography here:
#2: Katrín Davíðsdóttir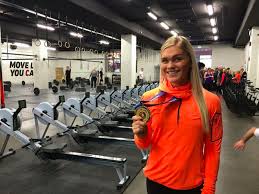 Katrín Davíðsdóttir is one of the most well-known female CrossFit athletes, having garnered some impressive results over the years. Hailing from Iceland, she's managed to do what very few other athletes have done: win the games twice (2015 + 2016). In, she's in quite elite company with only two other achieving this feat.
She's a former gymnast and track athlete who is currently living in the US. She's still young and we expect to see some more great results from her in the future. Katrin started doing CrossFit when she was 18 years old.
Do you want to know more about one of the best female athletes in the world? Then you'll need to check out our full biography here: Katrin Davisdottir.
Who are the Fittest Women on Earth?
#3: Kara Webb (Kara Saunders)
Hailing from Australia, Kara Saunders has been named the fittest Australian women for many recent years. She's also achieved some great results in the games and at the open, usually placing in the top 5 overall. We expect to see her at the top of the podium sometime in the near future.
What's with the name change? She recently got married to Matt Saunders and in 2018, starting competing under the name, Kara Saunders. She's also changed her social media profiles to her new married name, which is why you can sometimes see both Webb and Saunders in various places around the Internet.
Do you want to learn more about this famous female CrossFit athlete? Check out her full biography here: Kara Webb.
#4: Jaime Greene
Hailing from New Zealand, Green now lives in Dubai, UAE which perhaps explains why she's not that well-known in the CrossFit world, despite having some great results on the podium at major competitions.
She's a serious contender, winning the open in 2016 and placing 8th at the CrossFit Games in 2017. We expect to see more excellent results from her in the future.
Greene started out her athletic career as a gymnast and rugby player. She's always been athletic since she was young and she also hails from an athletic family. Her sister is a top runner. Greene turned her attention to CrossFit in 2013 after her mom bought her a pass to a local box.
Do you want to learn more about this up and coming star? Check her out here: Jaime Greene.
#5: Brenda Castro
Brenda who? You may not have heard of her, but this up and comer has been named Mexico's fittest women for many years now. She's posted some great local and regional results and is starting to turn some heads at international competitions.
Like many other female CrossFit athletes on this list, Castro got her start with gymnastics. She's put the lessons she's learned from that sport into her CrossFit training and has achieved some quite impressive results in a relatively short amount of time.
We look forward to seeing what the future holds for Castro in terms of results at some of the bigger competitions. And also hope to see more top CrossFit athletes from Latin America posting some great results at the open and the games.
Find out more about her here: Brenda Castro.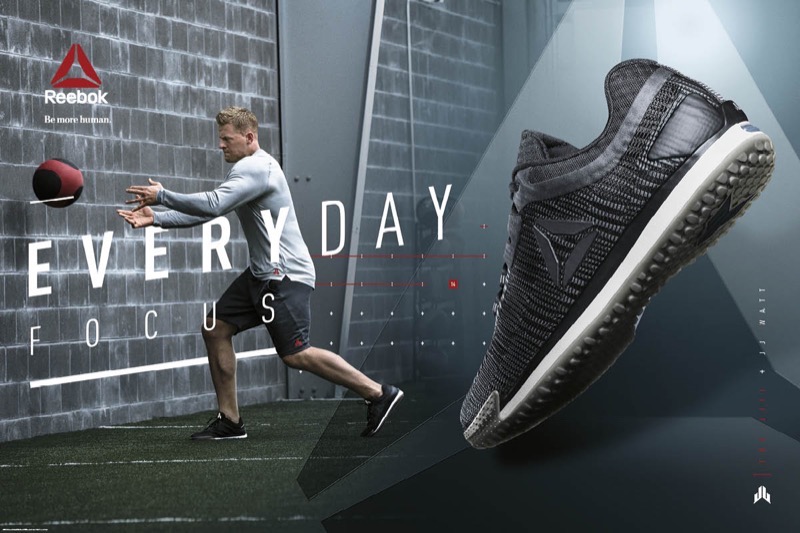 #6: Lauren Fischer
Another top female CrossFitter who is an up and coming star is Lauren Fischer. Hailing from the USA, she was an elite basketball player in high school before making the switch over to CrossFit.  She began doing the sport at the young age of 14. This is unlike most other top athletes who crossed over from gymnastics, track or football.
Despite being such a young age, she's already had some impressive results. And, we expect to see some more great things from her in the future. We certainly wouldn't be surprised to see her reach the podium at an upcoming open or games. She has the right attitude, training and diet to make it to the top of the CrossFit world.
Do you want to find out more about this top CrossFitter? Check out our full biography here: Lauren Fischer.
#7: Sara Sigmundsdottir
Another top competitor at the CrossFit Games is another athlete from Iceland. Sara's best results were in 2015 and 2016 where she placed third in the individual women's competitions. She's still quite young, so we look forward to some excellent results from her in the future.
Like many other top athletes, she focuses on the basics. Getting enough sleep, staying hydrated and thinking of food as fuel. This means that she eats a very healthy diet in order to achieve her maximum athletic performance.
Do you want to know more about her, including stats, results, diet and workout tips, as well as a link to her popular Instagram account? More details here: Ragnheidur Sara Sigmundsdóttir.
#8: Brooke Ence
You may have heard of Brooke Ence because of her role in the 2017 movie Wonder Woman. But she was actually well-known in the CrossFit world before that with her 14th place result in the 2015 CrossFit Games. She's also placed near the top of the leaderboard in most of the regional California competitions for the previous few years.
Ence made the switch from dancing to CrossFit after trying to pursue a professional dance career. She found immediate success, doing very well at some regional competitions and surprising the CrossFit world.
We certainly look forward to more to come from her, both in terms of CrossFit and her acting. Do you want to know more about her? Check out all the details here: Brooke Ence CrossFit.
#9: Emily Abbott 
Abbott is a relative newcomer to the sport, but she earned some impressive results in regional competitions and at the CrossFit Games. She was an elite level basketball player in Canada, leading her team to two national championships before switching over to CrossFit.
She gained a lot of notoriety in 2018 after testing positive for a drug test after her top finish at a regional competition that would have qualified her for the Games. Instead, she was stripped on her finish and banned for four years from competitions until 2020.
We look forward to the return of this top female athlete from Canada. Do you want to know more about her, and the story behind her 4 year ban? It's an interesting story that's worth checking out, including her response to hearing the news.
You'll need to check this out to find out more: Emily Abbott CrossFit.
#10: Amanda Barnhart
Amanda Barnhart started out as a relatively unknown CrossFit athlete in 2017 when she surprised everyone with a 25th place finish in the central regionals. The next year she was back with a vengeance as she returned to the same event and won half the events.
Amanda's success in CrossFit is no surprise as she's been a lifelong athlete. She's competed in swimming, running, volleyball and gymnastics. During college, she swan division 1 at Cleveland State University. She's also a certified physical therapist and works hard to balance her work and training.
Her 7th place finish in the 2019 CrossFit Games was all the more impressive when you consider that she did it in extreme pain since the Friday of the competition. During the Ruck (event 3), Amanda rolled her ankle and would go on to finish that event in 15th place. The rest of the weekend consisted of her trying to figure out how to manage each event around the needs of her ankle.
Do you want to know more about her? Find out all the details you need to know right here: Amanda Barnhart CrossFit.
#11: Dani Speegle
Despite having started CrossFit in only 2015, Dani Speegle has quickly moved up through the ranks to become one of the top female CrossFitters in the world. With an impressive showing in her first CrossFit Games in 2019, we look forward to seeing what the future has in store for her.
She's been competing in competitions since 2016 and quickly moved up the rungs year over year to quietly become one of the top athletes in the world.
In 2019, Dani posted some very impressive results, coming in 5th worldwide for the CrossFit open and 1st in the USA. That same year, she placed 27th at the CrossFit Games during her first time competing in this prestigious competition.
Do you want to know more about this up-and-comer? You can find out everything you ned to know right here: Dani Speegle.
Have your Say about the Most Famous CrossFit Athletes
Do you have a favourite CrossFit athlete that you'd like to see added to this list? Leave a comment below and let us know what you think.
Also be sure to give this article a share on Facebook, Pinterest, or Twitter. It'll help other CrossFit enthusiasts, like yourself find this useful resource.

Brian is a freelance fitness writer based out of Houston, where the hot, humid weather makes it difficult to exercise outdoors. To help his city get in shape he decided to start incorporating fitness tips in his weekly blog. Once he discovered CrossFit, and the fact that the WODs can be easily done inside an air conditioned building he was hooked. Now he has made it his mission to get everyone in his city healthy and active with CrossFit.

Latest posts by Brian Westen (see all)