Named the fittest woman in Greece for five straight years, Anna Fragkou has achieved more than many other Greek athletes have never imagined in the world of CrossFit. Do you want to know more about Anna Fragkou? Then, continue reading and find out who she is.
An Introduction to Anna Fragkou, CrossFit Athlete
Do  you want to  know more about this popular female CrossFitter? Then keep on reading for all the details you need to know about her results, stats, fitness tips, Instagram and more.
Life Before CrossFit
Anna Fragkou grew up in the forests of Haidari in Athens. Similar to many other CrossFit athletes, Anna Fragkou was also into sports when she was young.
She loved running so much that she joined a lot of track and field events. Anna participated in 60-meter and 100-meter track events until she was 15 years old.
Exercising was a way of life for Anna, who continued to work out even if she had a lot of readings.
Anna and CrossFit
Being the competitor that Anna is, she got introduced to CrossFit when a friend told her about the sport. She was around 20 years old at this time and her friend said she will likely perform well in CrossFit due to her athleticism and drive.
She followed her friend's advice and found herself immersed in the world of CrossFit. The sport allowed her to try other sports, including weightlifting and rowing.
Anna found a mentor who worked with her as she took her first steps in the sport. Coach Kosmidis Thanasis taught her the basic CrossFit exercises. She also learned to understand her body better through her coach.
They worked on improving her strength and enhancing her body weight. Coach Thanasis also made sure that Anna performed the exercises properly, particularly the technical parts of the workouts.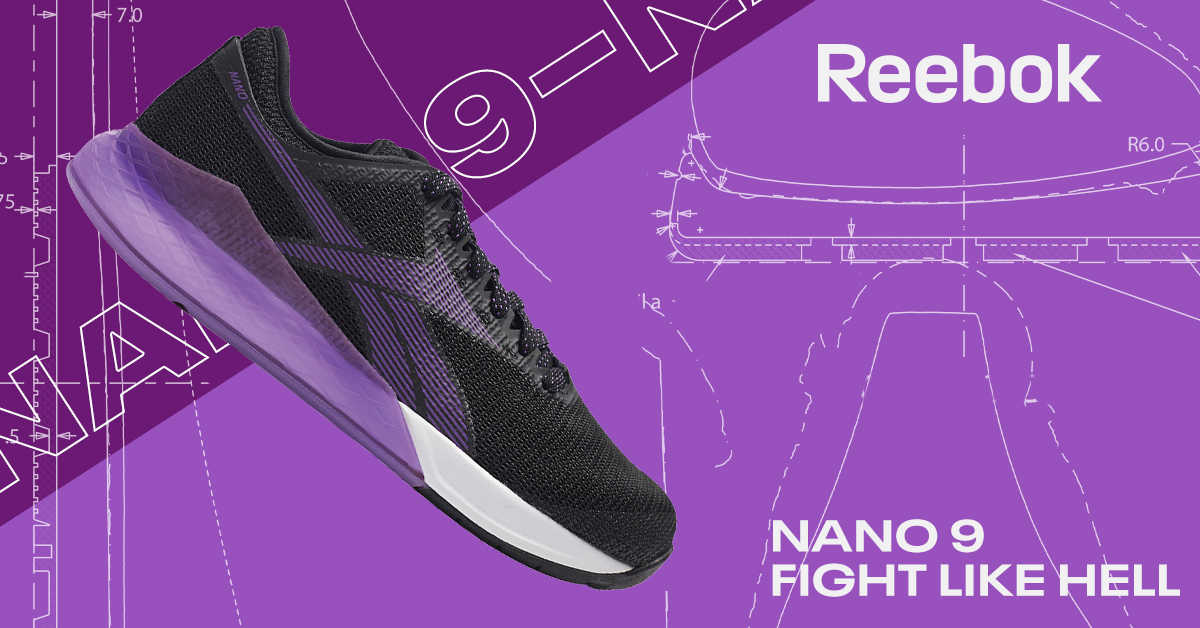 CrossFit Open Results
Anna joined her first CrossFit Open in 2015 where she ranked 87th overall in the world. She later improved this ranking in 2016 as she finished 20th overall. While she did not fare well in the 2017 Open where she only ranked 119, she came back with an impressive 36th place finish in the 2018 Open.
Despite her 714th ranking in the 2019 Open, Anna was still able to qualify for the 2019 CrossFit Games since she was the National Champion in Greece.
2019 CrossFit Games and Her Suspension for Steroid Use
The 2019 CrossFit Games was the debut of Anna Fragkou in the big stage. It was a breakout performance for the fittest women of Greece. She finished 9th overall in the women's division in the Games.
Finishing ninth was a feat that was a big feat for Anna. She was the only national champion who survived all the cuts at the games.
But, this jubilation later turned to disappointment after CrossFit Inc. announced that she violated the drug testing policy of CrossFit. The result came from a test that was administered during the 2019 CrossFit Games. The violation came with a four-year suspension.
The announcement was made at the start of the new CrossFit season. But, it essentially ended the career of Anna. Her sample showed the presence of an anabolic steroid.
However, Anna was unaware of how she got the drug into her system. While she uses different supplements and she has a diverse diet, it was the first time she heard about the steroid. She added that she will never willingly put it into her system after she researched about it.
The test was conducted after the Mary event during the games at the Coliseum. She was later notified about the result a few weeks after the games. Due to this, Anna requested to allow her to submit a sample B for testing.
Both samples showed the presence of the steroid. At this point, she submitted a written appeal. However, her appeal did not prosper and the decision was made to uphold the ban.
She joins other top athletes like Emily Abbott and Ricky Garard who have also received suspensions for steroid use.
Moving Forward
After the final decision was made, Anna took to her Instagram account and thanked everyone who supported her during her journey through the world of CrossFit. She was grateful for all the experiences and the friends she made along the way.
Anna gave special mention to the people and brands who sponsored her. She said without these people and brands, she would not have reached the games and she will never forget them.
While she said her CrossFit career may have ended, she will move on to new adventures and chase new dreams. Anna was also optimistic that there are better days ahead of her. Even as Anna has closed the door on her CrossFit career, she is exercising and keeping herself fit.
Anna Fragkou's Stats
Height: 5' 3"
Weight: 139 lbs.
Country: Greece
Born: 1991
Affiliation: CrossFit Kallithea
CrossFit Games Results
Even though Anna Fragkou finished ninth overall in the 2019 CrossFit Games, it was stripped after she failed a test for performance-enhancing drugs. But, this issue doesn't take away the fact that she made a considerable impact in the CrossFit community in Greece.
She ranked first in Greece for five straight years from 2015 to 2019.
Anna also competed in the Meridian Regionals. Her best finish was 6th place in 2017. In 2018, she finished 11th overall in the women's division in the European Regionals.
Anna also joined the Dubai CrossFit Championship and finished 19th. Additionally, she placed 3rd overall in the Reykjavik CrossFit Championship. Both of these events were CrossFit Sanctionals.
CrossFit Tips from Anna Fragkou
Being a consummate competitor, Anna has achieved a lot in the world of CrossFit. Aside from competing in regionals in Europe, she was also the fittest woman in Greece for five straight years. Despite the issue in her debut appearance in the CrossFit Games, she is still considered among the best athletes in Europe.
With this, any tips from Anna will likely help any athlete who aspires to be among the best in the CrossFit world. The following are some of the tips Anna Fragkou can give:
#1: Focus
When you're performing the workout of the day, you should focus on what you're doing at the moment. You should concentrate on one repetition at a time or one movement at a time. You should avoid thinking about anything else.
Anna adds that you should not focus on what's coming up after you finish the workout. You should do your work and focus on completing the exercise. For her part, focusing also means not thinking about anyone else while performing her workouts.
Anna feels calm when she focuses on her exercises. She also knows she will be okay when she keeps on practicing the basics every day.
#2: Don't Rely On Your Physical Gifts to Stand Out
For Anna, if you want to stand out in the sport, you shouldn't rely only on your physical gifts or your strengths. You should also work hard and persevere. This is particularly true when you encounter days where your strength appears to disappear.
You should also have patience and perseverance. These two qualities can also help you stand out in the crowd.
#3: Trust Your Team
You should also trust your team, especially when preparing for competition. While preparing for the 2019 CrossFit Games, Anna was confident that her coaches all wanted the best for her. She learned to be resilient due to the prodding of her coaches.
She trusted them up to a point that she evolved both physically and spiritually. Anna learned her weaknesses and was able to work on strengthening them with the help of her team.
#4: Build Self-Confidence
To be able to build self-confidence, it is important to work hard. Hard work always pays off in the end. Anna is a testament to this having work hard through the years and achieved so much in her career.
Additionally, it also good to join competitions so you can increase your experience. Experience is another important factor to build self-confidence. For Anna, participating in competitions allows athletes to see their weaknesses and work hard to overcome them.
Working hard and joining competitions will allow CrossFit athletes to gain self-confidence to tackle bigger things.
#5: Do Not Be Afraid
This is one tip Anna Fragkou has for girls who are thinking of getting into CrossFit. She says they should not be afraid of getting hit or damaging the body.
For Anna, CrossFit is not a simple race. She considers it a complete way to work out your body, both physically and mentally. So, they should not be afraid since in the end, they will benefit from all the sacrifices they made in the sport.
Training with Anna Fragkou
Anna Fragkou normally mixes up different exercises every day. She did weightlifting, rowing, track-and-field, and swimming. She also combined different workouts so she can test her transition from a particular sport to another.
A typical training day for Anna means working out twice a day. The morning is dedicated to aerobic exercises and a little bit of weightlifting. The afternoon sessions consist of gymnastics and strength exercises.
There are also instances when Anna would continue some of her morning workouts in the afternoon. She also makes sure to practice all the basics every day. The basics allow her to know if her body is in proper position while performing a workout.
Anna also incorporates running sessions in her daily workout routines.
Whenever there is an upcoming CrossFit event, Anna would focus on the workouts with the same format as the ones on the events. She does not make major changes in her training and programming to peak at the right time for these events.
Anna Fragkou's Instagram
Even as Anna Fragkou is moving forward to the next chapter in her life, she still stays in touch with her fans through her social media account. She currently has a little over 8,000 followers on her Instagram account under her handle Anna Fragkou.
Have your Say about Anna Fragkou, CrossFit Athlete
Let us know what you have to say to Anna Fragkou in the comments section below. We're looking forward to hearing from you.
Also be sure to give this article a share on Facebook, Pinterest, or Twitter. It'll help other CrossFit enthusiasts, like yourself find this useful resource.