If you follow CrossFit, then you've most certainly heard of Ricky Garard. He gained a ton of notoriety at the 2017 CrossFit Games where he came in third, but then would lose his placing due to a positive drug test.
What happened to Ricky Garard after that? He would go on to receive a harsh, 4-year suspension from all competitions.
An Introduction to Ricky Garard, CrossFit Athlete
Ricky Garard is a top performing CrossFit athlete in Australia. His best result was third place at the 2017 CrossFit Games, but he would eventually get stripped of his podium finish after testing positive for performance enhancing drugs.
It was the first time a top CrossFit athlete tested positive for a performance enhancing drug of this class and his use did not appear to be accidental in any way.
Ricky Garard's Positive Drug Test at the 2017 CrossFit Games
In 2017, Ricky Garard placed third at the CrossFit Games in the men's open division. However, he was stripped of his title after testing positive for performance enhancing drugs following the event.
In addition to losing his third place finish, he lost the $76,000 prize money and was banned from CrossFit competitions until 2021. In general, most athletes fail drug tests because they were unaware of all the ingredients in a certain supplement, they were taking fertility drugs (Ryan Elrod for example), or failing to understand the policies surrounding hormone replacement therapy.
However, in the case of Ricky Garard, none of these situations apply to him and his drug use appears to have been very intentional. This is likely why he received a 4-year ban instead of the 2 years that most other athletes receive.
Which PEDs Did He Take?
Garard tested positive for Testolone (also known as RAD140) and Endurobol (a beta-2 agonist), which belong in the class of drugs known as SARMS. Testolone is known to increase endurance and recovery, as well as improve strength and lean muscle mass. Endurobol is becoming more popular among endurance athletes.
Ricky's Reaction (on Instagram)
Upon learning of the positive drug test result, here was his statement on Instagram:
"As you can appreciate my world has come crashing down. It is heart breaking & it's hard to comprehend that I am in this position.
On the pursuit of becoming all I could be as a CrossFit athlete, I have obviously taken the rules & boundaries to the very edge. I looked into, researched & was willing to dabble into ways that could improve my performance legally & within the rules, with no intention whatsoever to be a cheat.
I was taking the same supplements at The CrossFit Games as I did at The Pacific Regionals. Therefore, I didn't feel the need to change anything. I thought I was legitimately competing within the rules with no unfair advantage over others.
But, after further investigation & very specific testing it has been revealed that my research has failed me. I have received a positive test for SARMS. To be clear these supplements were taken in tablet form with nothing ever injected.
Everyone in life makes mistakes, it's how you learn from them that separates the great from the mediocre.
These actions don't define me, this sport doesn't define me.
It's the lessons & growth of my character that truly matter.
In time, I know this will be the best thing that ever happened to me. I wanted the title, I wanted to win & I was willing to do everything in my power to achieve that goal.
Not for one second should you take away the hard work, sacrifice & dedication of my efforts.
At 23 years old I have a lot of years left in my life, I have endured the process & I have become something because of it.
In the end, I am apart of their sport, The CrossFit Games. They have rules, guidelines & policies to abide by. I have unintentionally fucked up. Their evidence has proven me guilty & I will own my actions day by day for the rest of my life.
I really hope The CrossFit Games continues to tighten up their testing procedures, enforce the same level of strictness to all other competitors like they have to me & they continue to strive towards a legit drug free sport. It's tough to be on the receiving end when I know and have seen other top athletes in the sport intentionally out smarting the system, getting away with it & ruining the integrity of the sport.
Because of this outcome I will learn a lot about myself, wipe my tears & be accountable for every single decision I make in this life. Ultimately that is what it means to be a man.
I am reminding myself that sometimes life seems to be destroying you when it's actually saving you, time will only reveal what it's saving me from?
Haters will hate, and that's ok. They are entitled to express their insecurities to the world. I will focus & deal with what is within my control.
This news is heavy, it's real, but I will get myself together and keep moving forward.
Sorry to anyone I have affected personally & sorry to anyone that is sharing my pain. I trust that the people closest to me will understand, remain loyal and be there to support me.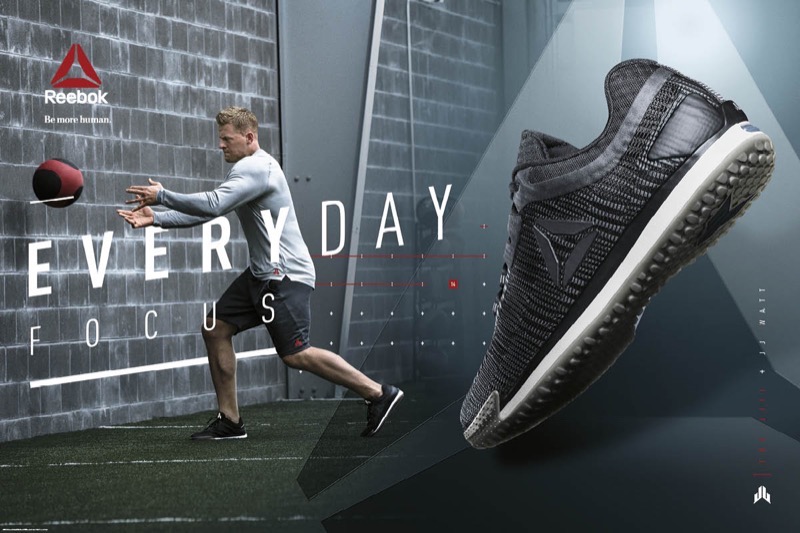 I am coming to terms that nothing will ever be given to me in life, I know how to earn it the hard way & I will do just that for whatever it is I pursue next."
Steroids in CrossFit
Find out more about whether or not steroids in CrossFit are a big problem in this short video below:
Ricky Garard Stats
Born: 1994
Country: Australia
Height: 179 cm
Weight: 194 pounds
His best finish at the CrossFit Open was 97th place in 2016. During that same year, he placed 5th in Australia. He made the podium of the 2017 CrossFit Games but would eventually be stripped of his title.
Ricky Garard Instagram
Like many of the other best CrossFit athletes in the world, he has a popular Instagram account filled with tips and inspiration. To date, he has almost 70,000 followers and more than 500 posts. You can find it right here:
Ricky Garard CFG Open 19.5
Have your Say about Garard CrossFit
Do you have any questions, comments or thoughts about this top CrossFit athlete? Leave a comment below and let us know. We'd love to hear from you.
Also be sure to give this article a share on Facebook, Pinterest, or Twitter. It'll help other CrossFit enthusiasts, like yourself find this useful resource.

Latest posts by Tony Calder (see all)