A consummate competitor, Tia Clair-Toomey is the first woman to win the CrossFit Games three times. Aside from being a CrossFit athlete, she also qualified for the 2016 Rio Olympics as a weightlifter. She is considered as one of the all-time greats in a sport where the fittest will always come out on top. Do you want to know what makes this CrossFit athlete tick? Continue reading and find out.
Tia Clair-Toomey: Life Before CrossFit
Before Tia Clair-Toomey became a three-time CrossFit Games winner, she was already an athlete. But she focused mainly on track and field with her dad as her coach. Shane Orr, who later became her husband, assisted her father when she was competing in track and field in high school.
Shane introduced functional fitness into her training after he discovered it through Rugby Union training. While she was initially unconvinced about the training, she started to find value in the sport as she attended more CrossFit classes. The training allowed her to develop overall symmetry in her strength.
CrossFit and the Olympics
Tia got into CrossFit in 2013 and learned the basics of weightlifting. After seeing her lift her previous personal best in clean and jerk, weightlifting coach Miles Wydall encouraged her to have a run at representing Australia in the 2016 Rio Olympic Games.
After seriously training for 18 months, Tia became one of the two Australian weightlifters to qualify for the Rio Olympics. With this, she became the first person to compete in the Olympics and CrossFit games in the same year. Moreover, she also won the gold medal at the 2018 Commonwealth Games in her weight category.
Tia Clair-Toomey's Stats
Height: 5'4"
Weight: 128 pounds
Country: Australia
Born: 1993
Affiliation: CrossFit Mayhem
Benchmark Stats
Let us take a look at Tia Clair-Toomey's results in some popular CrossFit exercises.
Back Squat: 330 lbs.
Clean and Jerk: 245 lbs.
Snatch: 192 lbs.
Deadlift: 392 lbs.
Max Pull-ups: 50
Fran: 2:13
Grace: 1:21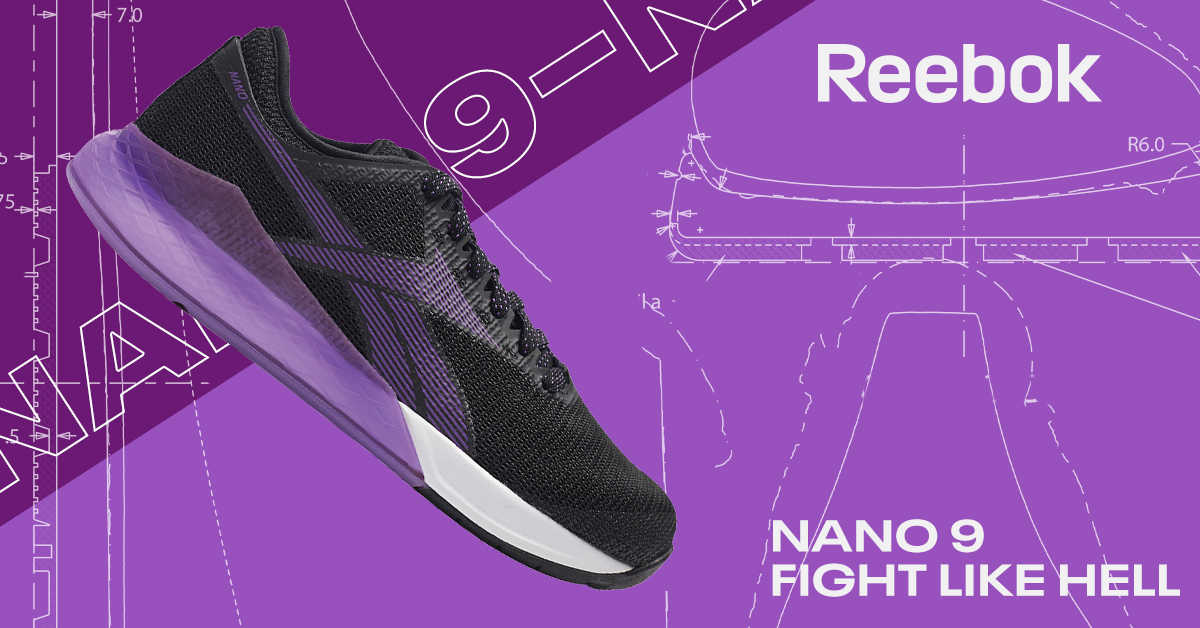 CrossFit Games Results
2015: 2nd
2016: 2nd
2017: 1st
2018: 1st
2019: 1st
Prior to qualifying for the CrossFit Games, Tia already made an impact at the CrossFit Australian Open in 2015. Her performance in her native Australia was just a precursor to her impressive debut in the 2015 CrossFit Games where she placed second overall.
Tia later proved to naysayers that her rookie performance was no fluke after placing second the following year. She later started a three-year reign as the Fittest Woman in the World in the 2017 edition of the CrossFit Games. For the men, Mat Fraser managed to achieve the same impressive feat alongside her.
CrossFit Tips from Tia Clair-Toomey
Tia Clair-Toomey already accomplished a lot even at a young age. Being a CrossFit Games winner and an Olympian means she has a lot of experience when it comes to CrossFit and Olympic training. With this, you may want to check out the following tips this top-level athlete has to give.
#1: Embrace Variety
For Tia, she focuses her training on strength-based movements, such as clean and jerk, squats, and snatch pull. People may lose interest from repeating the same exercises day-in, day-out. To avoid this, Tia keeps things different every day.
Like many other elite athletes, she changes her routine every day. She may work on something complex one day, and it may change the next day. This allows her to make her training enjoyable since it's always changing.
#2: Don't Overcomplicate Your Life
For Tia, it's good to always look for the positives in life. You should avoid complicating your life and simply enjoy everything you experienced so far. Everything she experienced helped guide her to where she is today. She also believes more from your losses than from your wins.
#3: Hydrate Properly
Proper hydration is important for both your health and performance. You will see noticeable positive changes in your health when you hydrate properly. It is also essential for joint health and muscle recovery. While proper hydration is important during training and competitions, you should also give the same importance to proper hydration outside of training.
Being well-hydrated is not the same as not feeling thirsty. You should have a bottle of water handy all the time.
#4: Proper Nutrition Is Important
For Tia, proper nutrition is necessary for you to reach your goals. Aside from allowing you to enhance your performance while competing, eating properly also allows you to recover properly. You should make sure you eat enough.
If you want to build muscles, you need to increase your calorie intake. She also has a source of protein right after training. Aside from allowing faster and easier recovery, it also helps in fat loss and muscle growth.
#5: Have Good Night's Rest
Having the right amount and quality of sleep will allow you to recover properly between workouts. This will allow your body to recover and regenerate tissues. It also allows you to recuperate mentally and restore hormonal balance. To get a good night's rest, you should make sure to get at least eight to ten hours of sleep each night. You should also be well-fed and well-hydrated before hitting the sack.
Tia Clair-Toomey's Diet
When she started in the sport, Tia Clair-Toomey used to follow the Paleo diet since it was popular in the sport. But these days she focuses on what her body tells her rather than following the rigid diets of other people. For her, food is important since it can affect her performance.
Tia makes sure that she has a good source of carbohydrates, protein, and fats. On an average day of training, she has around 230 to 250 grams of carbohydrates, 140 to 150 grams of protein, and 65 to 70 grams of fat. But you may be wondering about the types of food she eats.
Well, for breakfast she has bacon and eggs. She also has avocado and a green smoothie full-packed with vegetables. Lunch is typically steak, chips, and salad. Another lunch option is chicken and rice.
Tia also has a green smoothie with coconut water as an afternoon snack. This gives her the necessary rehydration and replenishment after sweating it out during training. She may also have a protein bar. A protein shake normally comes as a post-workout snack.
For dinner, she has chicken steak, lamb, or pork for her protein along with some vegetables. She also has avocado on her plate. Tia is also a big apple cider vinegar fan since it can help with digestion and fixes things insider her body. She also takes magnesium tablets, zinc tablets, and fish oil tablets as supplements in the morning.
Tia Clair Toomey Book
Along with many other CrossFit stars, she's written a popular book sharing her journey to becoming a dominant force at the Games called How I Became the Fittest Women on Earth: My Story So Far. It has some excellent reviews and it's certainly an inspiring story with lots of glimpses into the behind the scenes of what it takes to become such an elite athlete.
Check it out for yourself on Amazon:

A Day in the Life of Tia Clair-Toomey
Are you interested in how Tia Clair-Toomey prepares for an Open competition? Then, check out the video below:
Tia Clair-Toomey's Instagram
With her increasing popularity, Tia Clair-Toomey has become one of the most-followed CrossFit athletes on the planet. To date, she has more than 1.2 million followers and this number is getting bigger daily! She has more than 1500 posts filled with all sorts of tips, inspiration and behind the scenes stuff.
She also has her own website where you can check out videos of her workouts as well as get updates from Tia herself.
FAQs
There are a number of common questions that people have about this CrossFit star. Here are the answers to some of the most popular ones.
When was Tia-Clair Toomey born?
Tia-Clair Toomey was born on July 22, 1993.
Where is Tia-Clair Toomey from?
Tia-Clair Toomey is from Nambour, Queensland, Australia.
How did Tia-Clair Toomey get involved in CrossFit?
Tia-Clair Toomey was introduced to CrossFit by her coach and husband, Shane Orr. She started training in CrossFit in 2013.
How many times has Tia-Clair Toomey won the CrossFit Games?
Tia-Clair Toomey has won the CrossFit Games four times consecutively from 2017 to 2020.
What other achievements has Tia-Clair Toomey accomplished in CrossFit?
In addition to her four CrossFit Games titles, Tia-Clair Toomey has also set numerous records and achieved top finishes in various CrossFit events and competitions.
Has Tia-Clair Toomey competed in any other sports?
Before her CrossFit career, Tia-Clair Toomey was a competitive Olympic weightlifter and represented Australia in the women's 58kg weight class at the 2016 Summer Olympics.
What is Tia-Clair Toomey's training philosophy?
Tia-Clair Toomey emphasizes the importance of consistency, hard work, and mental toughness in her training. She believes in pushing her limits and embracing challenges.
Is Tia-Clair Toomey involved in any philanthropic activities?
Yes, Tia-Clair Toomey is actively involved in charitable work. She has supported causes like the Children's Hospital Foundation and various organizations focused on mental health.
Have your Say about Tia Clair-Toomey, CrossFit Athlete
Do you have any questions or comments about Tia Clair-Toomey? Let us know what's on your mind in the comment box below. We'd love to hear from you.
Also be sure to give this article a share on Facebook, Pinterest, or Twitter. It'll help other CrossFit Games enthusiasts, like yourself find this useful resource.
Latest posts by Anne Calderson
(see all)
Last update on 2023-08-20 / Affiliate links / Images from Amazon Product Advertising API