Working 12-hour shifts as a registered nurse can be quite exhausting. But if you're Jessica Griffith, it's not enough to keep you from competing as a CrossFit athlete. Read on and find out how this super-nurse is promoting health and wellness around the world through her words and actions.
An Introduction to Jessica Griffith, CrossFit Athlete
Do you want to find out more about her, including her results at the CrossFit Games, diet and fitness tips, stats and a whole lot more? Then keep on reading!
Life Before CrossFit
Becoming a CrossFit athlete does not happen overnight. Often these athletes have a background in sports and this is no different from Jessica Griffith. Since her father is a professional bodybuilder, Jessica grew up with the love and respect for physical fitness. She learned to lift five-pound dumbbells with her dad at their home gym.
Moreover, she also excelled in cheerleading and gymnastics, which are physically-demanding activities. These activities laid the foundation for her future accomplishments as a CrossFit athlete. She graduated with a BS in Health Sciences degree from Evangel University and a BSN from Cox College in 2013.
CrossFit and Nursing
After graduating she was introduced to CrossFit. She moved to St. Louis in 2016 and joined a gym with a coach who raised the bar in her training. At the same time, Jessica became a travelling nurse at an emergency room in St. Louis.
Since she was a travelling nurse, she had was required to move to another location for 13 weeks after one year of employment, But, she did have the option of taking 13 weeks off. This was perfect for Jessica since the CrossFit competition season is around 13 weeks long.
Another top CrossFit athlete and nurse is Lauren Herrera.
Fittest Nurse on Earth
Jessica was dubbed "Fittest Nurse on Earth" in 2017 by the CrossFit Games Open. She competed with other nurses around the world. Her results in five workouts over the course of five weeks showed that she was the best among all competitors from the nursing profession.
After working for five years as a nurse in different specialties, she decided to focus on promoting a healthy lifestyle through the CrossFit platform. With this, she is now a nutrition coach and travels around the world to promote health and wellness. Jessica is also continuing her CrossFit training with the aim of qualifying in CrossFit games in the future.
Jessica Griffith's Stats
Height: 5'6"
Weight: 150 lbs.
Country: USA
Born: 1992
Benchmark Stats
Let us take a look at the results of this super-nurse in some of the more popular CrossFit exercises:
Back Squat: 325 lbs.
Clean and Jerk: 247 lbs.
Snatch: 200 lbs.
Deadlift: 355 lbs.
Fight Gone Bad: 357
Max Pull-ups: 75
Fran: 2:12
400 m sprint: 1:02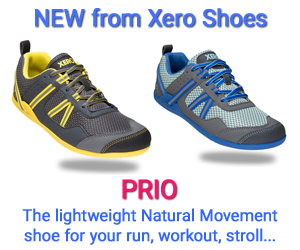 CrossFit Games Results
2015: 11th Team
2016: 23rd Team
2017: 34th
2019: 2nd Team
When Jessica Griffith first started CrossFit, she was working as a nurse. She was a part of CrossFit 417 when they copped 8th place in the North Central Regionals in 2014. The same team went on to place second in the same regionals in 2015 and placed 11th overall in the 2015 CrossFit Games. The following year, the team once again took 2nd place in the regionals and placed 23rd overall in the 2016 CrossFit Games.
In 2017, Jessica was able to qualify for the CrossFit Games and placed 34th in the individual women's division. She considered this as her biggest accomplishment since she qualified even though she was working full-time as an ER nurse while training for over 20 hours each week.
Out of 150,000 candidates, she was one of the forty who qualified for the games that year. While she missed the 2018 games by a mere four points, Jessica later returned in 2019 with a vengeance. She was a part of CrossFit Krypton that finished second overall in the team competition of the 2019 CrossFit Games.
CrossFit Tips from Jessica Griffith
Working as a full-time nurse can be quite challenging and exhausting. But if you factor in training for CrossFit, then you must have superpowers. And it seems Jessica Griffith is a super-nurse after qualifying for the CrossFit Games in 2017. With this, you may be interested in some tips this CrossFit athlete has to give. Check out some of her tips:
#1: Never Give Up
While this advice is mainly for persons considering a nursing career, it can also be applied to aspiring CrossFit athletes. She says the road to success can be bumpy, but there is always light at the end of the tunnel. The tunnel itself has a lot of information you can use in your journey so try to learn as much as you can. You can use your new knowledge for whatever you will encounter in the future.
#2: Take Care Of Yourself
Similar to nurses, CrossFit athletes should take care of themselves. It is important for them to look after their health since they will not be able to perform if they are not well. For nurses, they will not be able to take care of their patients if they are sick. In the same way, CrossFit athletes will not be able to perform well if they are not healthy.
Jessica Griffith's Diet and Self-Care Activities
Being a CrossFit athlete means Jessica Griffith should practice self-care to remain competitive. This has become more essential as she is now espousing health and wellness after leaving her job as a nurse. Due to this, she always makes sure that she drinks enough water every day. Jessica also aims to maintain a balanced diet and get enough sleep. Moreover, she also understands the importance of mental health so she always tries to keep her thoughts happy and healthy.
Breakfast normally consists of coffee, tea, and eggs. In addition, she also has cereal, blueberries, and Kashi. Lunch normally consists of anything she finds in the fridge (She cooks lunch herself after her day's mobility session). For dinner, she would have either steak or salmon with stir-fried veggie rice.
Training and a Day in the Life of Jessica Griffith
The daily routine of Jessica Griffith normally starts off slow. She has breakfast and checks her emails and social interactions. After breakfast and checking her email and social media accounts, she normally runs some errands.
Once all her errands are done, she would head off to the gym for mobility sessions at noon. She checks out the class workout at noon and starts her own session at around 1:00 PM. The session normally ends at around four. She would then head home and cook something since she is normally starving at this point.
After the training for the day is done, she settles in for an Epsom salt bath. After her muscles have relaxed, she would go back to the gym to finish accessory work or another mobility session. Finally, after this set, she would head home for dinner. She would normally be in bed by 10:30 PM.
How does someone like Jessica Griffith train? Well, check out the video below and find out.
Jessica Griffith's Instagram
Jessica Griffith's achievements in the CrossFit world has earned her a good following among CrossFit enthusiasts. This is seen through her Instagram account with over 259,000 followers under her handle, Jessica Griffith. Check it out below:
FAQs
There are a number of common questions that people have about this star. Here are the answers to some of the most popular ones.
What is Jessica Griffith known for in CrossFit?
Jessica Griffith is known for her exceptional strength, agility, and endurance in CrossFit competitions.
When did Jessica Griffith start competing in CrossFit?
Jessica Griffith started competing in CrossFit in 2015.
Has Jessica Griffith participated in the CrossFit Games?
Yes, Jessica Griffith has competed in the CrossFit Games multiple times.
What are some of Jessica Griffith's notable achievements in CrossFit?
Jessica Griffith has achieved several impressive feats in CrossFit, including multiple top-10 finishes at the CrossFit Games Regionals and appearances in the Meridian Regional and West Regional competitions.
Have your Say about Jessica Griffith, CrossFit Athlete
Let us know what you have to say to Jessica Griffith in the comments section below. We're looking forward to hearing from you.
Also be sure to give this article a share on Facebook, Pinterest, or Twitter. It'll help other CrossFit Games enthusiasts, like yourself find this useful resource.