CrossFit brings a new dynamic to fitness and exercise. Designed to push you to your limits and help you to achieve peak performance, CrossFit is not for the faint-hearted. Bringing together people from all walks of life, CrossFit combines a blend of disciplines to bring you the most high-intensity workouts. 
Using functional movements, CrossFit encapsulates techniques, and movements from running to gymnastics and even weightlifting. CrossFit groups, or boxes as they are more commonly known, are run by independent and qualified trainers.
What Is a CrossFit Coach And How to Become One?
The beauty of becoming a CrossFit coach is that there are no pre-requisites to becoming a coach. This means it is open to anyone and everyone. In the mix, there are CrossFit trainers and CrossFit coaches. A trainer has passed both the CrossFit level 1 and 2 certifications. 
A CrossFit trainer needs to be at least 18 years or older to qualify, and after completing both levels can train individuals and small groups.
A CrossFit Coach has passed both levels, as well as a 3rd level and then ultimately to obtain a CrossFit coach status has been tested (after some time has passed) by senior coaches.
Becoming a CrossFit Coach
To become a CrossFit coach, you would need to complete both levels 1 and 2 of the CrossFit training. After obtaining these credentials, you can train either individuals or small groups, using the CrossFit training program. As a CrossFit trainer, you will need to repeat the relevant courses and pass the appropriate exam every five years to stay certified as a trainer.
After accruing 750 hours of training (either individuals or groups), you can apply for level 3. Level 3 earns you the status of being a certified CrossFit trainer.
Once you reach level 3 status and have completed sufficient time as a certified trainer, you can apply for the final level, level 4.
Level 4 in the CrossFit ranks is a certified CrossFit coach. It may take some time to get here, but the journey is worth it. 
How Much Do CrossFit Trainers Make?
In the US, generally, CrossFit trainers can earn between US$ 15 – US$ 20 per hour. Because their classes or individual training sessions may not be constant and booked on consecutive days, their pay fluctuates. CrossFit prefers to keep the groups to a smaller number of students, to ensure that the trainer can manage to keep an eye on technique.
What Does it Really Take to Become a CrossFit Trainer?
What Are The Different CrossFit Certification Levels?
There are four certification levels you can aspire to in CrossFit. Here are some brief details about each one of them.
LEVEL 1
This level allows the new trainer to get a basic understanding of the core principles of CrossFit. At the same time, new trainers will get a feel for the basic movements that make up CrossFit. This takes place using both actual classroom instruction as well as training together in small groups for more individualized attention.
The classroom instruction focuses on teaching the new trainer how to coach their CrossFit class. It also teaches them how to train a class while maintaining the technique required for the exercises. These are usually high-intensity movements, and the technique is essential. The new trainers also learn how they can alter their training so that they can accommodate people at different levels.
What is the CrossFit Level 1 Course Like?
Check out this short video below for all the details you need to know:
LEVEL 2
While level 1 spends time on the movements as well as the technique, level 2 takes a more in-depth look into the mechanics of the movements. It is vital that the new trainer can both see and communicate this when a participant in their class is not doing something correctly. CrossFit focuses very much on not just the movements, but the technique too.
LEVEL 3 (CERTIFIED CROSSFIT TRAINER) 
To become a CrossFit trainer, there are two ways to get there. The first is to have completed both levels 1 and 2 of the CrossFit training program. Also, you have to have 750 hours of CrossFit Coaching. This can be to either individuals or groups, either or a combination of both is acceptable. The 750 hours have to be accrued within not more than 5 years to be able to obtain level 3.
The second way to obtain level 3 is to prove that you have achieved 1,500 hours of active fitness coaching. You do not have to have completed levels 1 and 2, but you do need to have the coaching hours logged at either college or professional level. This also applies to the past 5-year period and must be based on GPP-based training (general physical preparedness). Unfortunately, sports coaching will not count towards these hours.
You may also wish to take some speciality courses, such as this popular CrossFit Kids Certification.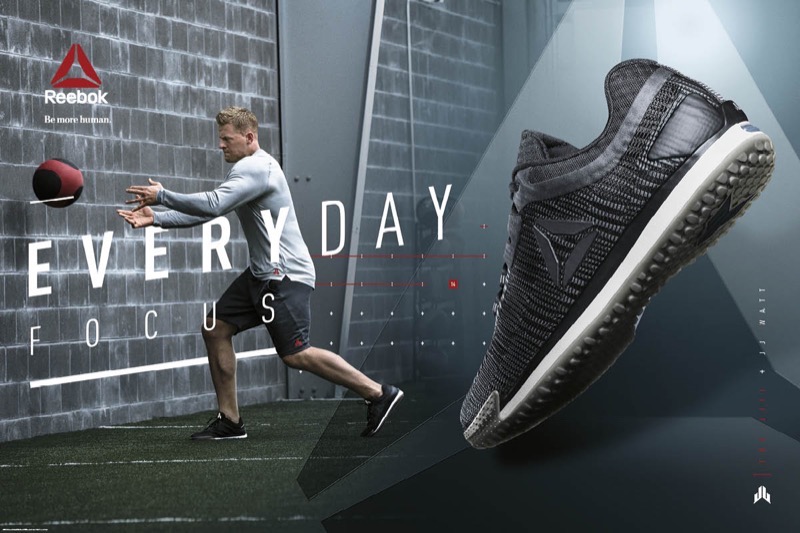 LEVEL 4 (CERTIFIED CROSSFIT COACH)
This is the highest level of coaching you can achieve in CrossFit. This is a new level, testing the trainer's aptitude when they are coaching CrossFit in groups. More senior CrossFit trainers will test the trainer's abilities and grade them accordingly. 
You need to be a certified CrossFit trainer to apply for this level. This level is more suitable for more experienced trainers, who have a sufficient number of years training.
Learn more here: CrossFit Certifications.
How to Make Money as a CrossFit Coach
The Takeaway on How to Become a CrossFit Coach
While CrossFit provides you with a total body workout, it may not be for everyone. But the word on the street is that if you haven't tried it yet, you haven't lived.
Incredibly, CrossFit is one of the most addictive forms of training. Both mentally and physically, CrossFit will make you push yourself to places you have never been before. That place may even be the next CrossFit trainer in your area.
Have your Say about Becoming a CrossFit Trainer
Did we answer your questions about becoming a CrossFit coach? If not, please leave a comment below and let us know.
Also be sure to give this article a share on Facebook, Twitter, or Pinterest. It'll help other fitness enthusiasts, like yourself find this useful resource.

I am a Crossfit Level 1 + 2 Trainer, an avid Crossfit-er. I started bestcrossfitshoe.net with an aim to educate the fitness community and share knowledge on crossfit footwear, equipment's, nutrition and workout routine to help them make a difference in their lives.

Latest posts by John James (see all)