If you want to find out all the details you need to know about Bob Harper, star of The Biggest Loser, and a trainer to celebrities, you're in the right place. Keep on reading!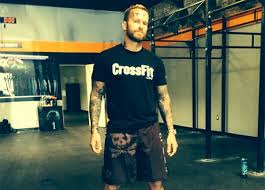 The Biggest Loser's Bob Harper on CrossFit
Bob Harper is one of the most interesting CrossFit athletes in the world. Not just because he's won various awards but also because of his involvement with many celebrities in their weight loss training. This celebrity fitness coach regularly appeared on the famous American reality TV series, The Biggest Loser in 2015, replacing Alison Sweeney.
Trainer to the Stars
In the past, he was the personal trainer of many stars including American actress Jennifer Jason Leigh. Despite his involvement as a personal trainer for many celebrities, Harper has become more identified with The Biggest Loser. His stint in both of the show's American and Australian versions was on top of the show's release of its DVD workouts.
Began CrossFit in 2011
Harper has been a personal trainer for quite a long time now. His CrossFit stint came late though, in 2011. However, he took the sport seriously in preparation for the CrossFit Open in the same year.  In an interview, he shared how he got into CrossFit.
He Loves the Challenge that CrossFit Offers
He added that he loves "being able to challenge the body and make the body think." He also added that no one wants a workout that makes him do the routines all the time because he always reaches a plateau. That's what CrossFit does for him. The workout challenges him in many different ways and in a constant manner.
Bob Harper Talking CrossFit
Personal trainer of celebrities
Harper may be serious about CrossFit since he started several year sago. Nevertheless, many still know him today as the personal trainer of celebrities. Other stars he personally trained include Gwyneth Paltrow, Selma Blair and Ben Stiller.
Total Transformation
This was the same time when he created a personal brand for fitness promotion concentrating on the complete body transformation integrating the body, mind and spirit.
Harper is popular for being strict with his clients. No big star can intimidate him with his training techniques. In fact, even his long-time friend, the award-winning talk show host Ellen DeGeneres is not spared from the disciplinarian in Harper.
The Biggest Loser: Power X-Train
Amazon Prime Video (Video on Demand)
Bob Harper, Dolvett Quince (Actors)
Cal Pozo (Director) - Cal Pozo (Producer)
English (Playback Language)
English (Subtitle)
Harper and Ellen Degeneres
DeGeneres and Harper may have been friends for more than two decades already. However, it was just until a couple of years ago when the latter offered to train the host. In an interview, DeGeneres described Harper's training as 'The Biggest Loser challenge' that went wrong.
She added, "If you watch The Biggest Loser, you know what I'm talking about. He works you out really heard." The TV personality described the physical trainer-turned-CrossFit athlete a nice, smart and funny guy who can also be a "spawn of Satan" for his gruelling workout. Among the exercises Harper asks his clients to do during workouts include sit-ups, jumping rope, rowing, pushups, and air squats, among others.
CrossFit tips from the celebrity personal trainer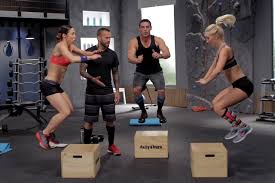 From expert physical trainer, Harper is now a serious and active CrossFit athlete. And, just like his expertise in personal training, this celebrity favorite has his own share of tips in CrossFit.
First, step up the burpees through the use of steps or a box for comfortable workout on the floor.
Second, never fear the Olympic lift by starting slow until one gets used to going heavy.
Third, pull up the CrossFit game by beginning with the lower bar where there is no need to jump so high from the ground.
Check out this CrossFit Workout from Bob Harper
The best part? It requires no equipment, takes less than 20 minutes and can be done at home. No more excuses! Here's what you have to do:
50 knee tucks
50 air squats
50 jumping jacks
50 superheroes
50 alternating lunges
50 sit-ups
There is no set time-limit, but chip away at them until they're done.
Bob Harper's CrossFit WOD
Bob Harper's Thoughts on Fitness After His 2017 Heart Attack
In 2017, Harper suffered from a heart attack, which stunned much of the fitness world. He credits being alive today by the fact that it happened at a gym which had an AED and there was also a doctor who happened to be there at the time.
In an interview with Shape Magazine, he opens up about his experiences and thoughts about fitness after this experience. Since the heart attack, he talks about how he's being more kind to himself. Previously, working out used to be everything to him and used to be his identity.
After the heart attack, he went through some serious self reflection and now cuts himself some slack. Instead of pushing himself to the limits during every single workout, he is far more forgiving and kind to himself. He also tries to listen to his body and if it's saying to rest, then take a rest.
Prior to the heart attack, he went through a 6-week period where we was experiencing dizzy spells, fainting and nausea while working out. Instead of paying attention to these signs, he ignored them and kept up with his normal workout routine. In retrospect, he should have mentioned to his doctors that he thought something was seriously wrong.
FAQs
There are a number of common questions that people have about this trainer. Here are the answers to some of the most popular ones.
What is Bob Harper known for?
Bob Harper is best known for being a trainer on the popular reality TV show "The Biggest Loser" and for promoting a healthy lifestyle through his fitness programs and books.
What is Bob Harper's background in fitness?
Bob Harper has a diverse background in fitness, including experience as a personal trainer, yoga instructor, and CrossFit coach. He has trained clients ranging from celebrities to everyday individuals seeking to improve their health and fitness.
Has Bob Harper written any books?
Yes, Bob Harper has authored several books related to fitness, nutrition, and overall well-being. Some of his notable books include "The Skinny Rules," "Jumpstart to Skinny," and "The Super Carb Diet."
Did Bob Harper ever experience a health scare?
Yes, in 2017, Harper suffered a heart attack, which was a significant health scare for him. He has since become an advocate for heart health and has shared his journey to recovery with the public.
Does Bob Harper follow a specific diet?
Bob Harper has experimented with different diets over the years. He has promoted plant-based eating and has also incorporated principles of the Mediterranean diet into his lifestyle. However, he emphasizes the importance of finding a sustainable eating plan that works for each individual.
Have your Say about Bob Harper and CrossFit
What are your thoughts about Bob Harper CrossFit? Leave a comment below and let us know what you think. We'd love to hear from you.
Also be sure to give this article a share on Facebook, Pinterest, or Twitter. It'll help other fitness buffs, like yourself find this useful resource.
Latest posts by Anne Calderson
(see all)
Last update on 2023-08-20 / Affiliate links / Images from Amazon Product Advertising API