Do you want to find out more about an elite female CrossFit athlete? Then keep on reading for all the details you need to know about Margaux Alvarez, including her stats, bio, results, diet and fitness tips and a whole lot more.
An Introduction to Margaux Alvarez, CrossFit Athlete
Passion made Margaux Alvarez excel in the numerous sports she joined. This passion also allowed her to overcome a tragedy that would have taken the fire out of any ordinary mortal. A six-time CrossFit Games individual athlete, Margaux is considered as one of the toughest competitors in the world of CrossFit. Did we pique your interest already? Well, you can continue reading to know more about Margaux Alvarez.
Life Before CrossFit
While she was born in California, Margaux Alvarez grew up in Montana where she started her love affair with sports and fitness. She joined a lot of sports, including swimming, taekwondo, horseback riding, volleyball, and golf.
But she excelled in volleyball and golf and even made the all-state in the two sports in high school for three years. When she reached college, Margaux joined a canoeing team and ran marathons. In 2008, tragedy struck when she lost her younger sister, Kerstin, in a car accident.
Margaux speaks fondly of her younger sister whom she described as someone who always did what she wanted to do. She said losing Kerstin brought everything into perspective. Remembering her sister made her look at the bigger picture and not to take things too seriously. She added that it is good to enjoy every moment of your life.
The untimely death of Kerstin also motivated Marguax and reminded her to live her life to the fullest. She also has a voicemail Kerstin left before the accident. Every time Margaux finds herself in a tough spot, she turns to the message so she can hear her sister telling her "you got this."
Tragedy to Triumph
The tragedy also lit a fire in Margaux and pushed her to enter the world of CrossFit in 2011. She competed in the 2011 CrossFit Open and attended a Level 1 seminar. After she was unable to complete all Open workouts, she volunteered for the 2011 Northern California Regionals and the 2011 CrossFit Games.
Margaux was amazed at the level of competition at the games and it motivated her to try to enter the arena as a competitor. After placing 49th in the Open in NorCal, she received an invitation for the Northern California Regionals where she placed 17th overall. In 2013, Margaux made her first appearance in the CrossFit Games.
Aside from being a CrossFit athlete, Margaux also became a CrossFit HQ seminar staff member and has traveled around the world as a CrossFit ambassador.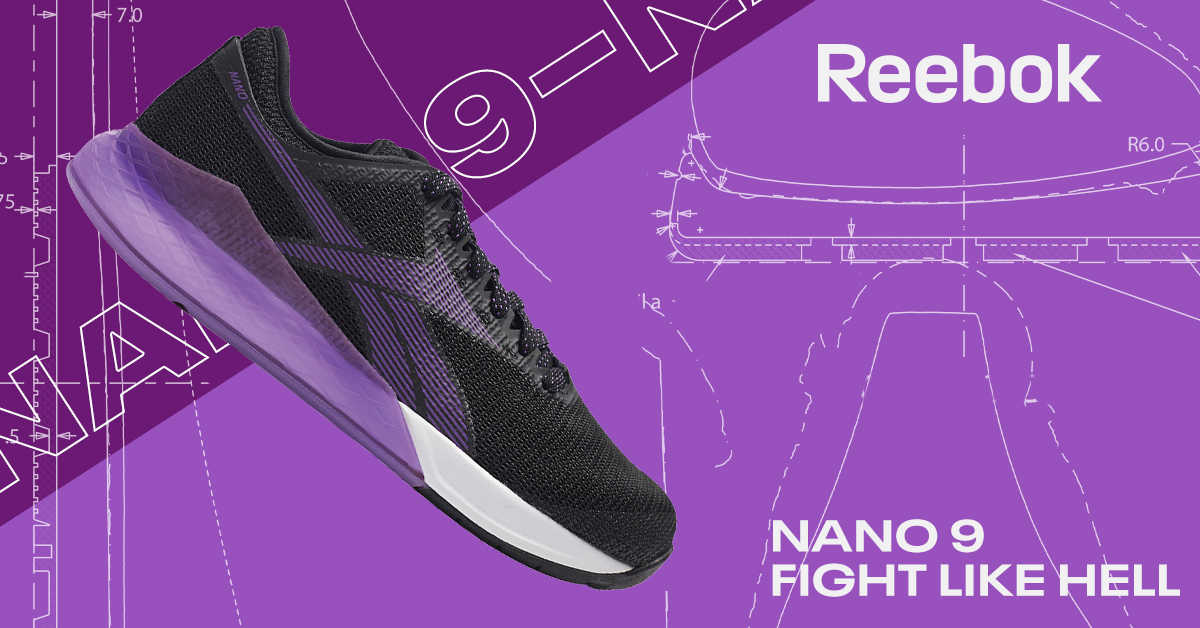 Margaux Alvarez's Stats
Height: 5' 7"
Weight: 152 pounds
Country: USA
Born: 1985
Benchmark Stats
Check out Margaux Alvarez's results in some popular CrossFit exercises.
Back Squat: 275 lbs.
Clean and Jerk: 230 lbs.
Snatch: 190 lbs.
Deadlift: 410 lbs.
Fight Gone Bad: 356
Max Pull-ups: 45
Fran: 2:52
Grace: 1:20
Helen: 7:58
Filthy 50: 19:42
5 km run: 21:47
CrossFit Games Results
While Margaux Alvarez wasn't able to attain a podium finish at the games, the six-time CrossFit Games competitor still made headlines when she finished first in the 2018 South Regionals at the age of 33.
2013: 26th
2015: 9th
2016: 22nd
2017: 24th
2018: 22nd
2019: 7th Team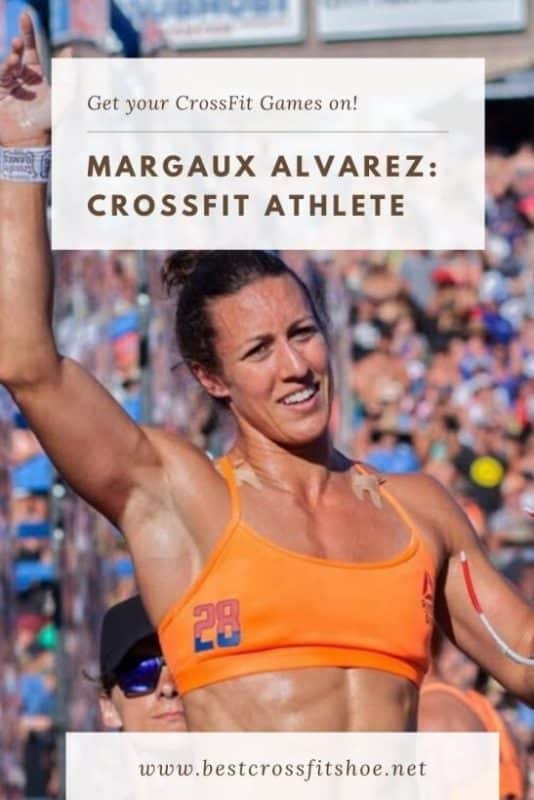 CrossFit Tips from Margaux Alvarez
Margaux Alvarez is a seasoned competitor who can serve as a role model for aspiring CrossFit athletes. Aside from emulating the hard work and dedication she puts into the sport, they can also think about the following tips from this CrossFit Games veteran for anyone looking to compete in the games in the future.
#1: Focus
One important advice Margaux Alvarez can give to aspiring CrossFit athletes is to focus on doing things one day at a time. This applies to any goal they may have or any sport they are in. They should also enjoy the journey since it will always take time to achieve their goal. In the end, everything will be worth it.
Aspiring athletes need to be patient. They will likely put in a lot of effort during their training. Enjoying the process of achieving their goals is a big part of the journey.
#2: Don't Let Fear Dominate Your Desire
Another advice Marguax has for newbies is for them not to let fear dominate their desire. They should try to redefine failure so they will not focus on what may happen, such as failing a particular workout.
Instead, they should focus on how they can get up after falling. Margaux said a lot of girls she talked to said people put doubts in the minds when they are thinking of becoming a CrossFit athlete. She added that everyone can do what they are aiming to achieve if they pursue it diligently and passionately.
#3: Focus, Drive, and Execute
This is the mantra Margaux believes in. It allowed her to prepare and focus during training. Moreover, it also gave her the motivation she needed during competitions. Newbies can also follow this mantra to allow them to achieve similar results when they enter the work of CrossFit.
Margaux Alvarez's Diet
Some people may think that Margaux Alvarez follows the same diet of many CrossFit athletes to make her one of the toughest CrossFit competitors in the world. But lo and behold, she is not a strict Paleo diet follower since she eats what she thinks is good for her and what her body needs.
Margaux tries to consume around 300 grams of carbohydrates every day. Around 43 percent of this carbohydrate intake is complex carbohydrates. This provides the fuel for her muscles and keeps blood sugars at a normal level. The complex carbohydrates come from potatoes, sweet potatoes, oatmeal, rice, and wheat bread.
But if you're interested in how a typical diet Margaux has every day, you can check it out below:
Morning: Oatmeal, three eggs, two cups of milk, an English muffin, and one chicken apple sausage. She also has coffee, tea, and water with the meal.
Before and after a workout: fruit and a protein shake
Rest after workout: A sandwich or a meal of bread, vegetables, and chicken breast
Dinner: Salad, vegetables, sweet potato, and a steak
Before going to bed: Two glasses of milk and an English muffin
While there may be variations in the meals she takes every day, she normally drinks milk whenever she feels she is not meeting her daily macro intake.
Training with Margaux Alvarez
The training regimen of Margaux Alvarez may not be exactly the same every day, but she is usually at the gym for six to eight hours each day. It normally starts with an aerobic warm-up before some mobility exercises to prepare her body for training.
Once the warm-up is done, she would perform two to three lifts. After the lifts, she has some metabolic conditioning workouts. Margaux would end the day with accessory workouts, such as core or leg work.
If you want to know about some of the lifting workouts of Margaux, check out the video below:
Margaux Alvarez's Instagram
Since Margaux Alvarez has been in CrossFit since 2011, she has a considerable number of followers on her Instagram. Currently, she has around 151,000 followers under her handle 321gaux.
You can check her Instagram account below:
FAQs
There are a number of common questions that people have about this star. Here are the answers to some of the most popular ones.
What are Margaux Alvarez's achievements in CrossFit?
Margaux Alvarez has achieved notable success in CrossFit competitions. She has qualified and competed multiple times at the CrossFit Games, which is the highest level of competition in the sport.
What is Margaux Alvarez's athletic background?
Margaux Alvarez has a diverse athletic background. Prior to CrossFit, she was a collegiate soccer player and also participated in Olympic weightlifting.
Does Margaux Alvarez have any signature workouts or movements?
Margaux Alvarez is known for her strength, endurance, and proficiency in a wide range of CrossFit movements. While she may have certain strengths and preferences, she is versatile and capable across various workouts and movements.
Is Margaux Alvarez involved in coaching or training others in CrossFit?
Margaux Alvarez has been involved in coaching and sharing her knowledge and expertise with others in the CrossFit community. She has provided coaching and training services through workshops and online platforms.
Does Margaux Alvarez have a strong presence on social media?
Yes, Margaux Alvarez maintains a strong presence on social media platforms such as Instagram, where she shares her training, competition updates, and insights into her fitness journey.
Has Margaux Alvarez collaborated with any fitness or CrossFit brands?
Margaux Alvarez has collaborated with various fitness and CrossFit brands, including endorsing and promoting their products or appearing in promotional campaigns.
Have your Say about Margaux Alvarez, CrossFit Athlete
Would you have anything to say about Margaux Alvarez? Tell us about it in the comment box below. We'd love to hear from you.
Also be sure to give this article a share on Facebook, Pinterest, or Twitter. It'll help other CrossFit enthusiasts, like yourself find this useful resource.