If you want to find out more about Colleen Fotsch, a top female CrossFit athlete then you're certainly in the right place. Keep on reading for her bio, stats, results, workout and diet tips and a whole lot more.
An Introduction to Colleen Fotsch, CrossFit Athlete
Becoming a CrossFit athlete entails a lot of sacrifices and hard work. And Colleen Fotsch is no stranger to this. A former collegiate swimmer and five-time All-American, Colleen did not let an injury stop her from becoming one of the best CrossFit athletes in the world. Do you want to know more about Colleen? If so, then continue reading to know who Colleen Fotsch is.
Life Before CrossFit
Colleen Fotsch was born in the Bay Area and is the eldest in the family. When she was young, she used to play nearly every sport at school. But she excelled in swimming where she set records in the 100-yard backstroke and 100-yard butterfly in the Central Coast Section.
Colleen was also the captain of the Palo Alto High School swim team during her junior and senior seasons. During her stint, her team was undefeated for two seasons. Additionally, Colleen also qualified for the 100-meter butterfly in the US Olympic trials in 2008.
College Success
Colleen Fotsch continued her successful run as a freshman at the University of Notre Dame. She led the Fighting Irish to the 200-yard relay title at the Big East Championships in 2009. On the way to winning the event, the team also set a new school record.
After transferring to the University of California-Berkeley, Colleen immediately got to work and made a splash during her freshman year at the university. She was included in the All-American team after she led the team to a fourth-place finish in the 200-yard medley relay of the 2011 NCAA.
Colleen also placed fifth in the 100 butterfly and sixth in the 100 backstroke during the 2011 Pac-10. Moreover, she was also a key member of the swim team that won the NCAA national title in 2011. She also claimed an honorable mention in the All-American team in the 100 butterfly and 100 backstroke
Introduction to CrossFit
Right after she graduated, there was a time when Colleen Fotsch was unhappy with her body. But this changed after she went to the NorCal CrossFit Regionals as a spectator in 2013. This served as her introduction to the fitness regimen. At this point, she decided to know more about the sport and start training. She took classes at United Barbell and joined her first regionals in 2014.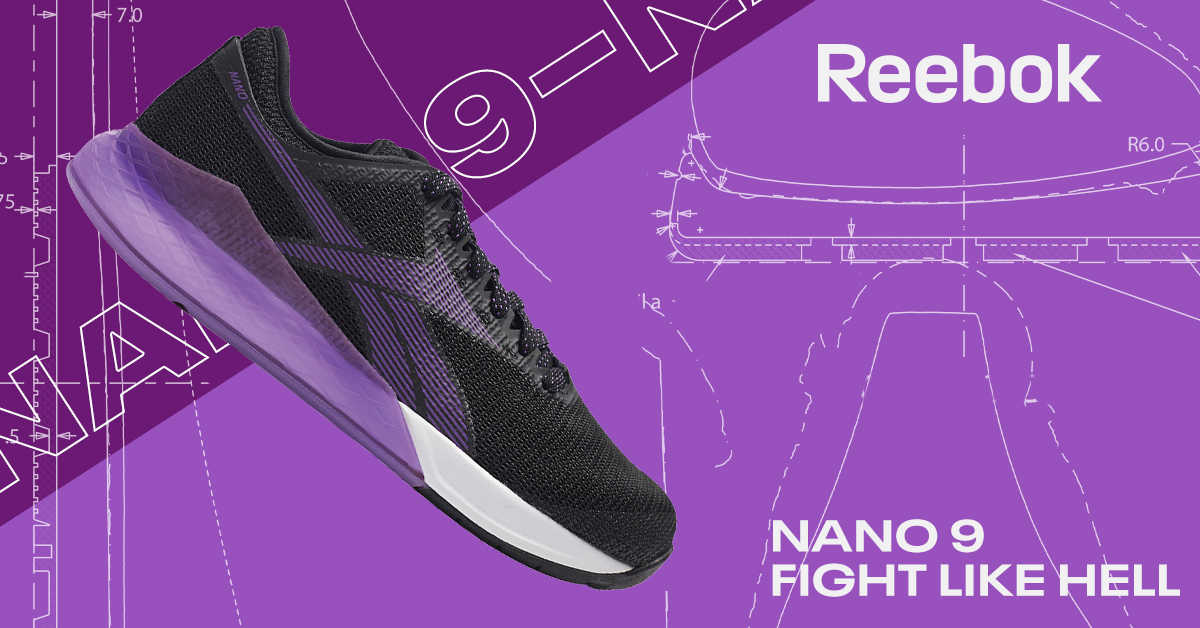 Colleen Fotsch's Stats
Height: 5' 8"
Weight: 167 pounds
Country: USA
Born: 1990
CrossFit Games Results
Colleen Fotsch made her debut in the NorCal Regionals in 2014 where she finished 23rd in the individual competition. Her best regional result was finishing seventh overall in the 2016 California Regional. She is best known for completing the 144-rep couplet of rowing and thrusters within 6:26 finishing in the Open Workout 15.5.
Her first stint in the CrossFit Games was in 2017 when she was a part of the NorCal CrossFit Redwood City team that finished 4th overall. This came a year after she had to sit it out for a couple of months due to a left rotator cuff injury. In 2018, she made her debut as an individual competitor in the CrossFit Games.
2017: 4th Team
2019: 27th
CrossFit Tips from Colleen Fotsch
Aside from being a seasoned competitor since high school, Colleen Fotsch also has several years of regional competition experience under her belt. If you're planning to enter the world of CrossFit, you may want to take the following words of wisdom from this five-time All-American:
#1: Find a Great Coach
This is the biggest advice Colleen has for anyone preparing to compete in the CrossFit Games. You should not look for just any coach, but a coach that understands your goals in the fitness regimen. Moreover, your coach should also know how to create a well-thought-out program for you. The coach should also guide you in making good lifestyle choices when you're not training.
#2: Find Friends in the Gym
In addition to a great coach, Colleen says you should also try to find likeminded people in your gym. Aside from making training fun and enjoyable, you can also have a friendly competition with your training partners. Moreover, they can also encourage you to join competitions regularly.
#3: Eat Clean
For Colleen, it is important to look at the food you eat. You should know how much it has been processed. While it may not be easy, you will appreciate its importance in the future. It may take a lot of willpower to monitor the food you eat, but you will benefit from it in the end.
#4: Avoid Eating Too Little
Another thing to remember is that you should also avoid eating too little. Colleen likened the body to a car that would need fuel to make it run. Similarly, if you're set on increasing the intensity of your training, you should give it the necessary fuel.
She used to have a strict nutrition program that left her hungry. She realized that this wasn't sustainable so she changed her mindset. With this nugget of wisdom, you should avoid skipping meals to get the results you want from your training.
#5: Focus on Breathing
When you go through intense training, you may tend to burn out. To avoid this, you should focus on breathing. People may tend to hold their breath when they push hard. This is especially true when lifting heavy loads.
But, you should avoid this. Instead, you should take short breaths so you can maintain the intensity of your training. It may not also be possible to take long, deep breaths when their heart rate is up.
#6: Don't Be Afraid of Weight Training
If you're aiming to go big, you should perform a lot of weight training. Colleen loved weight training while she was still a part of her college swim team. She always looked forward to their weight training days. While most swimmers preferred staying in the water, Colleen liked working out in the weight room.
She says you should incorporate weight training or resistance training into your fitness regimen. The weights don't have to be very heavy, but you should include them in your routine.
Colleen Fotsch's Diet
Aside from regular exercise, Colleen Fotsch also follows a certain diet when she is competing. You can check out her daily diet below:
For breakfast, she normally has a protein shake and oatmeal with blueberries and banana. During her morning training session, she has a protein shake with more carbs than protein. Moreover, she also eats a certain brand of baby food.
For lunch, Colleen has plantain chips and a turkey wrap. During her afternoon training session, she normally limits it to coconut water or a protein shake. For dinner, she would have rice, vegetable, and protein.
During the offseason, she also has another diet designed to de-load the protein she took in while preparing for her competition. Breakfast consists of oats, avocado, grapefruit, and a vegetable soup broth. She also takes water mixed with baking soda and flaxseed oil instead of coffee.
On the other hand, lunch and dinner consist of cooked vegetables along with vegetable soup.
Training with Colleen Fotsch
If you're interested how Colleen Fotsch trains, you can check out the video below:
Colleen Fotsch's Instagram
Colleen Fortsch has been an athlete since she was young. Due to this, she has a considerable number of followers on her Instagram account under her handle Colleen Fotsch. If you're wondering what she has been up to, you can check her Instagram page below
FAQs
There are a number of common questions that people have about this athlete. here are answers to some of the most popular ones.
Where is Colleen Fotsch from?
Colleen Fotsch is from San Jose, California, United States.
When did Colleen Fotsch start competing in CrossFit?
Colleen Fotsch started competing in CrossFit in 2015.
What are some notable achievements of Colleen Fotsch in CrossFit?
Colleen Fotsch has competed at the CrossFit Games and has had several top finishes in regional and international competitions.
What is Colleen Fotsch's training background?
Colleen Fotsch has a background in gymnastics and competitive cheerleading.
Does Colleen Fotsch have any other athletic accomplishments?
Yes, Colleen Fotsch was a collegiate track and field athlete, specializing in the pole vault.
Is Colleen Fotsch involved in coaching or training others in CrossFit?
Yes, Colleen Fotsch is also a CrossFit coach, sharing her knowledge and experience with others.
How has Colleen Fotsch contributed to the CrossFit community?
Colleen Fotsch has inspired and motivated others through her performances, coaching, and sharing her fitness journey on social media.
Have your Say about Colleen Fotsch, CrossFit Athlete
Do you have any questions or comments about Colleen Fotsch? Let us know what's on your mind in the comment box below. We'd love to hear from you about this elite athlete.
Also be sure to give this article a share on Facebook, Pinterest, or Twitter. It'll help other CrossFit enthusiasts, like yourself find this useful resource.