Josh Bridges: the most famous CrossFit Navy Seal? This former military man might just be that! Keep on reading to find out more about this incredible CrossFit competitor.
Let's find out all the details you need to know about this top-performer at the CrossFit Games.
CrossFit Athlete Josh Bridges
Josh has always been competitive and fitness has always been a big part of his life. He was involved with wrestling in high school. Being a former wrestler, Bridges found he was able to use some of the skills he learned wrestling and bring them into his newfound passion CrossFit.
He brings a dynamic to CrossFit a few others do. This is partly due to the years spent as a US Navy Seal where a very high level of fitness was expected. Although Josh is no longer a US Navy Seal, the years he spent as a Seal gave him both physical and mental strength that he was also able to bring to CrossFit and use to his benefit. Benjamin Bunn and Sean Sweeney are other CrossFit athletes with similar backgrounds in special forces.
Josh first started CrossFit in 2005. In 2011, he made his first appearance at the CrossFit Games. He completed the games in an astounding 2nd place finish overall. In 2012, Bridges suffered a knee injury which saw him being unable to compete for the majority of the season. Luckily he was able to jump right back in after recovering and back into competing.
Bridges' comeback saw him finishing off in 7th place in the 2013 games, and in 2014 Bridges managed to secure a 4th place finish. Taking part in six CrossFit Games in total, Bridges has finished in the top ten three times.
Josh is known for not only being physically ready for any challenge but mentally prepared too. He uses his skills to help others in becoming more mentally prepared for any problems they may face. 
As far as his favourite WODs go, it should come as no surprise to his fans that he loves Olympic lifting! This is where he excels during competitions. However, his fitness level shines through during endurance WODs as well.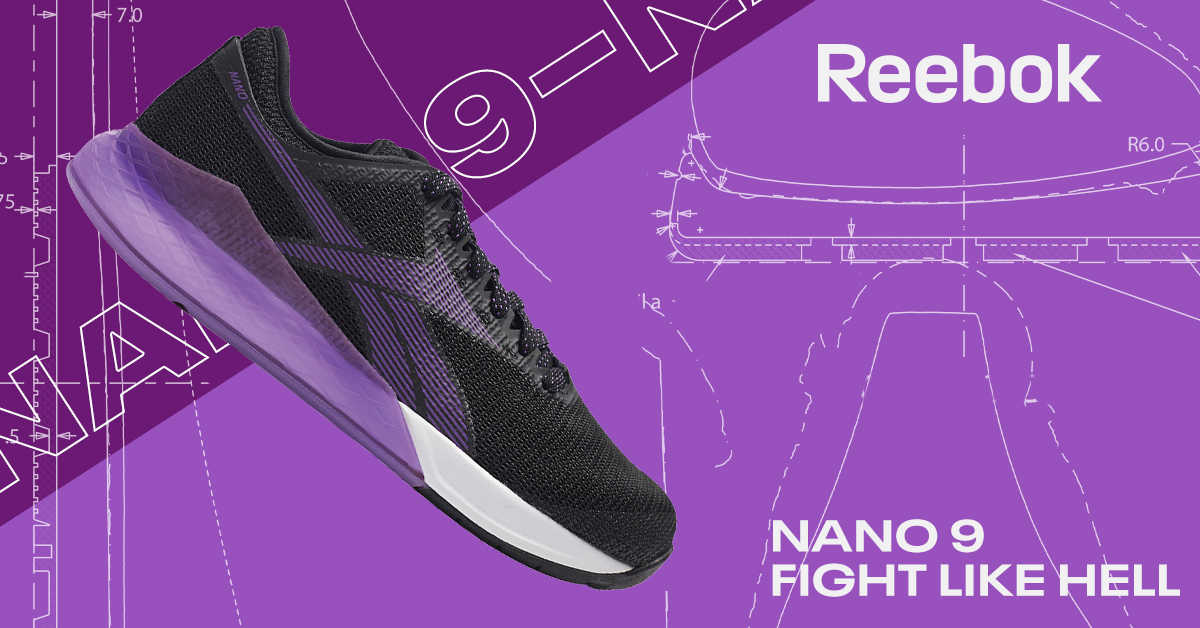 The Switch From Wrestling
Bridges played both baseball and took part in wrestling in high school. But it was wrestling that fit for Bridges. It was also his skills in wrestling that earned him a full scholarship to Lindenwood University. He fell in love with the sport and decided to focus on nothing else but wrestling.
But Josh yearned for something more, something more challenging. That is when he discovered CrossFit. Bridges loved both the physical side of CrossFit as well as the mental focus and high level of fitness that it entails.
Stats
Born: 1983
Height: 5'5″
Weight: 173 pounds
Affiliation: Rogue Fitness
Shoes: Nike Metcon
Of note is Josh Bridges' height which is only 5'5″. This makes him one of the shortest elite male CrossFit competitors.
CrossFit Games Results
Here's how he did at the CrossFit Games in the open men's category:
| | | |
| --- | --- | --- |
| 2018 | 31st | Men |
| 2017 | 29th | Men |
| 2016 | 13th | Individual Men |
| 2014 | 4th | Individual Men |
| 2013 | 7th | Individual Men |
He's also had some impressive performances in the CrossFit Open and regionals hosted by CrossFit inc. Whenever he's competing, you can always expect some good news for him!
At 5'5," Josh Bridges is certainly one of the shorter male CrossFit Games athletes. However, his results speak for themselves, particularly in 2014 with his best result: 4th in the world and he never lets his height stand in the way of a great performance.
Some people say that pound for pound, he's probably the best athlete in the world! That certainly says a lot for the competition at the CrossFit Games.
CrossFit Tips from Josh Bridges
If you're looking to improve your CrossFit performance, then you'll definitely want some tips from the top CrossFit athletes, right? Here are some tips from Bridges.
#1: Dedicated and a Positive Mental Attitude
Long term training is essential to allow you to reach your goals. Bridges believes that with the right mental attitude, you can achieve whatever goals you set for yourself. Being dedicated to training and having the right equipment can go a long way on your journey.
Bridges is a highly motivated individual and mentally ready for any challenges that life throws at him, or during a workout. He practices telling himself that his body can handle much more than his mind thinks it can which helps him to keep going.
If he has to stop for few seconds during a WOD, he just stays where he is and doesn't walk away. Then when he's ready, he just attacks it again.
#2: Don't Shy Away from Difficult Decisions
While it is easier to focus on the easy stuff, make an effort to focus on the hard decisions too. At first, it may be challenging to try the more difficult route, but in a few months or years, it will become more of a habit, and it becomes easier to make difficult decisions. Ultimately this will assist you on the path to becoming a better athlete overall.
He credits the military and his wrestling background for giving him some of the mental fortitude required to do this and also for his top results at the CrossFit Games.
#3: Fit in Some Aerobic Work Each Week
While doing a range of different training sessions, it is essential to try to fit in 1 – 2 aerobic workout sessions each week so save some space for this in your schedule. This can be swimming or running or even rowing. This training will help you with your fitness levels and it has certainly helped with him with some top results at the CrossFit Games.
#4: Don't Forget about Recovery Time
While Bridges strategically plans his training to peak for the CrossFit Games, it is crucial to ensure that you know how to rest to recover. What works for one athlete may not necessarily work for another athlete, so it is essential to find what works for you individually and then stick to that.
Being physically fit and mentally fit work together. It is vital to ensure that you are mentally alert too. If you are feeling mentally run down, you need to address the challenges you are facing and overcome them to get back to a healthy mental state. A healthy mind and a healthy body work best together.
#5: Have Some Fun
If you're not having fun because it's too serious, then what's in front of you is more like an obstacle to overcome. Just get after it, push yourself and have fun with it. He says that's what's helped him find the podium!
After all a workout is just a workout. Don't overthink it too much. Maybe you have to put the barbell down for a second. Don't worry about it. Just pick it up and keep going.
#6: Big Goals into Small Goals During Workouts
When Josh Bridges is faced with a workout that seems unattainable, he'll break it down into a series of smaller chunks. He says that this helps make easier mentally.
#7: Run Faster, It Doesn't Hurt
During endurance workouts, can you pick up the pace just a little bit? It doesn't hurt to run faster. If you improve your performance a little bit each time, it'll add up to some big gains in the end. If his results at the CrossFit Games are any indication, then it's apparent that Josh Bridges certainly follows his own advice in this matter.
CrossFit Documentary about Josh Bridges
Do you want to find out more about how this guy became such a badass in the CrossFit world? Then you'll want to check out this documentary for all the details you need to know, including how he performed so well at the CrossFit Games.
Diet and Nutrition
One of the most common questions that CrossFit athletes field is about what they eat. Is it really all bacon and peanut butter? Here's some advice about a diet for CrossFit from Josh:
#1: Don't Take the Easy Way Out
Along with Bridges advice to not take the easy way out, he feels strongly about taking the time to prepare your meals instead of opting to eat out. Bridges knows all too well how much easier it is to eat out instead of cooking at home, especially after a long hard day.
But make an effort and decide to go the healthier route by cooking something at home. Taking the time and doing the tough stuff may be difficult at first, but the rewards will be massive.
#2: Eat Enough to Fuel your Body
Always ensure that you eat enough to sustain you throughout the day. When you are doing multiple training sessions throughout the day, the last thing you want is for your energy levels to dip. Ensure that you eat healthy, prepared food to enable you to get the most from your workouts.
#3: Stick to What You Know
Find foods that work for you and stick to those choices. Don't be afraid to make the extra effort in preparing meals that take longer to cook, don't take any short-cuts with this. You are worth it, and the hard work and effort that you put in today will be seen in your results.
#4: Okay, but what does Josh Bridges Actually Eat?
Let's get into the nitty gritty of his diet! In an interview with Box Life Magazine, he said that he eats a pretty standard diet for a CrossFitter. He eats as cleanly as possible, and include meat, sweet potatoes and veggies. And his favourite food is the Carne Asada burrito which he eats as least every other day. He generally avoids gluten and dairy products.
Here are what some of his typical meals look like:
Breakfast
Coffee
Oatmeal
Eggs
Berries
Peanut Butter
Honey
Lunch and Dinner
Beef or chicken thighs (hormone and antibiotic free)
Sweet potatoes (4-5/day)
Spinach salad
Supplements
He does take supplements because his lifestyle doesn't allow him to eat every single time he needs to. He takes the following:
Xendurance's Xecute protein
Extreme Endurance
Fish oil
Josh Bridges Training
As far as training, goes, Josh works out as frequently as most other top CrossFit Games athletes. He trains 6 days a week for 2-3 hours a day. He does a morning and afternoon session each day.
On his rest day, he tries to stay active by doing things like a light trail run.
A Day in the Life of Josh Bridges
What does his typical day look like for this ex Navy Seal? Let's find out!
He wakes up around 7am
He makes the bed and then does a neck down immersion in a cold tub for 3-4 minutes.
For breakfast, he drinks coffee and has a bowl of oatmeal with peanut butter, honey, eggs and berries.
Then it's off to the gym where he begins with a dynamic warmup and then gets into strength and metabolic training.
He'll pause training for lunch and dinner, as well as protein shakes
Sometimes, he'll hit the gym after dinner if something was lacking that day.
For recovery, he focuses on massage, PowerDot, compression and stretching which often focuses on his hip flexors.
He put the kids to bed and then heads to bed early himself before 9pm.
Check out Josh Bridges CrossFit at the CrossFit Games 2015.
What Shoes Does He Wear? Nike Metcons
What can you find on his feet? Well, he's been with Nike since almost the beginning and he actually played a pivotal role in the development of the Nike Metcon. He actually tested the first prototype at the 2014 CrossFit Games.
A few iterations later and he's still using this shoe. He said that the Nike Metcon 4 is the first training shoe he didn't blow through in short order. He loves that it's soft, hugs his foot, and of course is one of the most durable CrossFit shoes on the market.
Josh Bridges Instagram
Like most other top CrossFit athletes, he has a popular Instagram account. To date, he has over 1000 posts and more than 750,000 followers. Do you want to find out more about him? This is a great place to start:
Josh Bridges FAQs
There are a number of common questions that people have about Josh Bridges. Here are the answers to some of the most popular ones.
Was Josh Bridges a Navy Seal?
Josh Bridges was a former navy seal before becoming a star CrossFit athlete.
What Does Josh Bridges do for a Living?
Josh Bridges spent eight years as a navy seal before retiring to spend time with his young kids. He's now a professional CrossFit athlete. He makes his money from competing in competitions as well as through various sponsorships.
What Happened to Josh Bridges?
Josh Bridges has had numerous problems with his knee, including complete tears of the ACL, PCL, and MCL that have required surgery. This has resulted in him missing numerous competitions over the years.
How Tall is Josh Bridges?
Josh Bridges comes in at 5'5″. This makes him one of the shortest male CrossFit athletes to have competed in high-level competition.
Have Your Say about CrossFit Josh Bridges
Let us know what you think about Josh Bridges, a top athlete and former Navy Seal by sharing your comments with us. We'd love to hear from you.
Also be sure to give this article a share on Facebook, Pinterest, or Twitter. It'll help other CrossFit enthusiasts, like yourself find this useful resource guide.
Last update on 2022-11-07 / Affiliate links / Images from Amazon Product Advertising API