Josh Bridges: the most famous CrossFit Navy Seal? This former military man might just be that! Keep on reading to find out more about this incredible CrossFit competitor.
CrossFit Athlete Josh Bridges
Josh Bridges has always been competitive. He was involved with wrestling in high school. Being a former wrestler, Bridges found he was able to use some of the skills he learned wrestling and bring them into his new found passion CrossFit.
Bridges brings a dynamic to CrossFit a few others do. This is partly due to the time spent as a US Navy Seal. Although Bridges is no longer a US Navy Seal, the time he spent as a Seal gave him both physical and mental strength that he was also able to bring to CrossFit and use to his benefit.
Bridges first started CrossFit in 2005. In 2011, Bridges made his first appearance at the CrossFit Games. He completed the games in an astounding 2nd place finish overall. In 2012, Bridges suffered a knee injury which saw him being unable to compete for the majority of the season. Luckily he was able to jump right back in after recovering and get back into competing.
Bridges' comeback saw him finishing off in 7th place in the 2013 games, and in 2014 Bridges managed to secure a 4th place finish. Taking part in six CrossFit Games in total, Bridges has finished in the top ten three times.
Bridges is known for not only being physically ready for any challenge but mentally prepared too. Bridges uses his skills to help others in becoming more mentally prepared for any problems they may face. 
The Switch From Wrestling
Bridges played both baseball and took part in wrestling in high school. But it was wrestling that fit for Bridges. It was also his skills in wrestling that earned him a full scholarship to Lindenwood Univesity. Bridges fell in love with the sport and decided to focus on nothing else but wrestling.
But Bridges yearned for something more, something more challenging. That is when he discovered CrossFit. Bridges loved both the physical side of CrossFit as well as the mental focus that it entails.
Josh Bridges: Stats
Born: 1983
Height: 5'5″
Weight: 173 pounds
Affiliation: Rogue Fitness
At 5'5″, Bridges is certainly one of the shorter CrossFit athletes. However, his results certainly speak for themselves, particularly in 2014 with his best result: 4th in the world.
CrossFit Games Results:
| | | |
| --- | --- | --- |
| 2018 | 31st | Men |
| 2017 | 29th | Men |
| 2016 | 13th | Individual Men |
| 2014 | 4th | Individual Men |
| 2013 | 7th | Individual Men |
CrossFit Tips from Josh Bridges
If you're looking to improve your CrossFit performance, then you'll definitely want some tips from the top CrossFit athletes, right? Here are some tips from Bridges.
DEDICATION AND A POSITIVE MENTAL ATTITUDE
Long term training is essential to allow you to reach your goals. Bridges believes that with the right mental attitude, you can achieve whatever goals you set for yourself. Being dedicated to training and having the right equipment can go a long way on your journey.
Bridges is a highly motivated individual and mentally ready for any challenges that life throws at him.
DON'T SHY AWAY FROM THE DIFFICULT DECISIONS
While it is easier to focus on the easy stuff, make an effort to focus on the hard decisions too. At first, it may be challenging to try the more difficult route, but in time, it will become more of a habit, and it becomes easier to make difficult decisions. Ultimately this will assist you on the path to becoming a better athlete overall.
TRY TO FIT IN SOME AEROBIC ACTIVITY EACH WEEK
While doing a range of different training sessions, it is essential to try to fit in 1 – 2 aerobic workout sessions each week. This can be swimming or running or even rowing. This training will help you with your fitness levels.
RECOVERY TIME IS IMPORTANT
While Bridges strategically plans his training, it is crucial to ensure that you know how to rest to recover. What works for one athlete may not necessarily work for another athlete, so it is essential to find what works for you individually and then stick to that.
Being physically fit and mentally fit work together. It is vital to ensure that you are mentally alert too. If you are feeling mentally run down, you need to address the challenges you are facing and overcome them to get back to a healthy mental state. A healthy mind and a healthy body work best together.
Josh Bridges CrossFit Documentary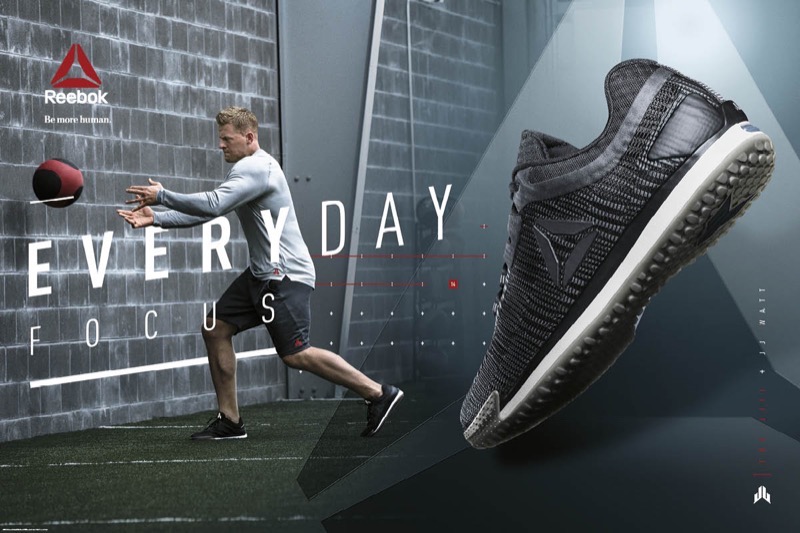 Josh Bridges CrossFit Diet
One of the most common questions that CrossFit athletes get is what they eat. Is it really all bacon and peanut butter? Here's some advice about a diet for CrossFit from Josh:
DON'T TAKE THE EASY WAY OUT
Along with Bridges advice to not take the easy way out, he feels strongly about taking the time to prepare your meals instead of opting to eat out. Bridges knows all too well how much easier it is to eat out instead of cooking at home, especially after a long hard day.
But make an effort and decide to go the healthier route by cooking something at home. Taking the time and doing the tough stuff may be difficult at first, but the rewards will be massive.
EAT ENOUGH TO FUEL YOUR BODY
Always ensure that you eat enough to sustain you throughout the day. When you are doing multiple training sessions throughout the day, the last thing you want is for your energy levels to dip. Ensure that you eat healthy, prepared food to enable you to get the most from your workouts.
STICK TO WHAT YOU KNOW
Find foods that work for you and stick to those choices. Don't be afraid to make the extra effort in preparing meals that take longer to cook, don't take any short-cuts with this. You are worth it, and the hard work and effort that you put in today will be seen in your results.
Josh Bridges at the 2015 CrossFit Games
Check out Josh Bridges at the CrossFit Games 2015.
Have Your Say about CrossFit Josh Bridges
Let us know what you think about Josh Bridges by sharing your comments with us. We'd love to hear from you.
Also be sure to give this article a share on Facebook, Pinterest, or Twitter. It'll help other CrossFit enthusiasts, like yourself find this useful resource guide.

I am a Crossfit Level 1 + 2 Trainer, an avid Crossfit-er. I started bestcrossfitshoe.net with an aim to educate the fitness community and share knowledge on crossfit footwear, equipment's, nutrition and workout routine to help them make a difference in their lives.

Latest posts by John James (see all)