While many CrossFit athletes excelled in other sports before starting their journey in the fitness regimen, Benjamin Bunn took a different path. He served as an Army Infantry Officer and a Special Forces Green Beret before becoming a CrossFit gym owner.
Interested in who Benjamin Bunn is? And why his name is often associated with another CrossFit athlete, Christmas Abbott and not in a good way? Then, continue reading and find out.
An Introduction to Benjamin Bunn, CrossFit Athlete
Here are all the details you need to know about this elite male CrossFit athlete, including his bio, stats, results, life before CrossFit, Instagram and more.
Life Before CrossFit
Benjamin Bunn was a typical American boy who graduated in 2000 at Bloomingdale High School in Brandon Florida. At a young age of 17, he enlisted in the US Army and when through basic training straight from high school. He served under the US Infantry for several years. Then 9/11 happened.
At this point, he pushed himself harder and joined the special operations community as a Green Beret. He served in several overseas support operations, including Enduring Freedom in Iraq. He later got his undergraduate degree at the University of Tampa before becoming a US Army Infantry Officer. While serving as a Green Beret, Ben was introduced to CrossFit. He soon fell in love with the sport and joined in 2005.
CrossFit and Benjamin Bunn
When he started in the sport, he was cherry-picking the workouts he would do each day. He gravitated to CrossFit since it had an interesting approach to athletics and its concept of general physical preparedness. Ben also noted that the sport embraced military personnel, law enforcers, and first responders.
The sport is also aligned with the value Ben puts on functional fitness and reducing the risk of injury. As a Special Forces Operator, he also believed that people should have the ability to run fast, throw a punch, and lift heavy loads.
While taking his undergraduate degree, he became a part of the ROTC program at the University of Tampa. At this point, he started a CrossFit Club Affiliate in 2010. It operated in a storage room behind the ROTC building of the campus.
The equipment for the box were donations, hand-me-downs, and a small investment by John Sykes. Some trusted friends helped him run the box until 2011 when he graduated. While the gym remained open the year after, it eventually faded after the ROTIC building was moved and the original members graduated.
Even as Ben loved serving his country, he continued reminiscing about the time when he was running a box at the University of Tampa. Most of his free time was spent working on a business plan. In the same year, Ben got an email from Michael Verdi (his co-founder) and they discussed different diet and nutrition ideas.
But both of them had no love lost with typical workout regimens. Ben and Mike loved CrossFit and the discussion turned towards the possibility of opening a business. He decided to retire from active duty in 2016 and start another affiliate, thus Cigar City CrossFit was born.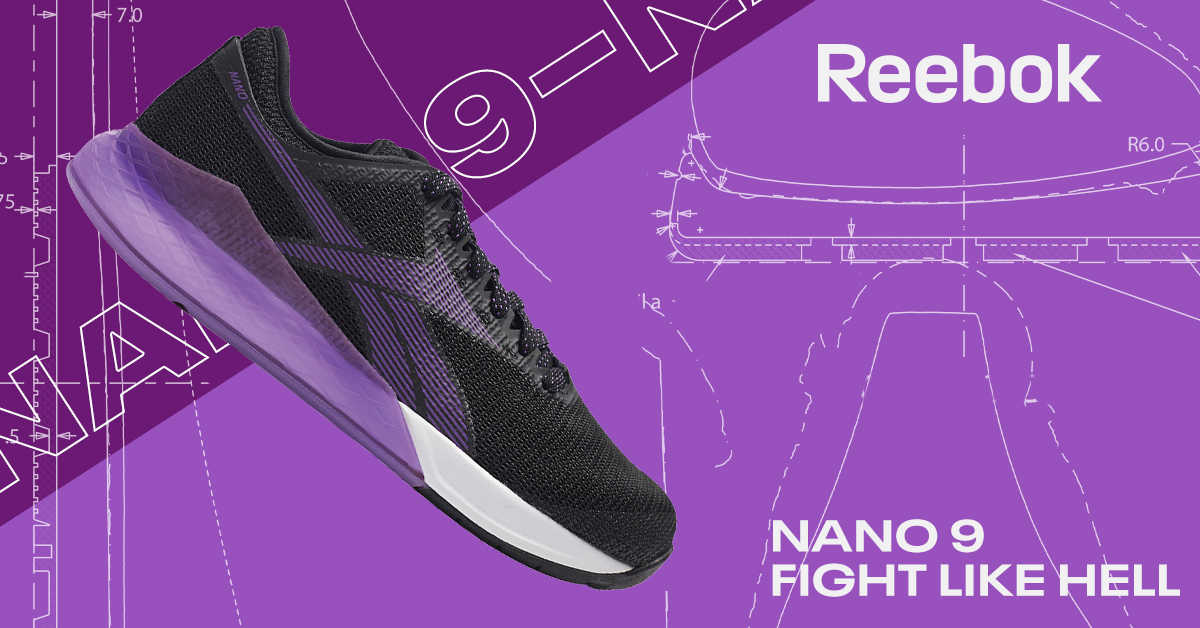 Benjamin Bunn's Stats
Height: 6'3"
Weight: 216 lbs.
Country: USA
Born: 1982
Affiliation: Cigar City CrossFit
Benchmark Stats
Let us take a look at the results of Benjamin Bunn in some popular CrossFit exercises
Back Squat: 385 lbs.
Clean and Jerk: 315 lbs.
Snatch: 205 lbs.
Deadlift: 505 lbs.
Max Pull-ups: 56
Fran: 2:53
Grace: 2:12
Helen: 7:12
400 m sprint: 0:51
5 km run: 21:02
CrossFit Games Results
While Benjamin Bunn has not really made much headway in qualifying for the CrossFit Games, he has been joining the open in the individual and master's category since 2012. This experience and background as a Special Forces Operator have gained him the respect of many CrossFit athletes and people aspiring to join the fitness regimen.
What about Christmas Abbott and Benjamin Bunn?
Where you may have more commonly heard his name thrown around is in association with Christmas Abbott, Big Brother reality TV star. Bunn is the father of Christmas Abbott's child and is herself a CrossFit Games competitor and owner of a gym in Raleigh. Loyal Atticus was born in October 2018.
Abbott was in the news following her arrest for attacking another woman in November 2018 who was having a relationship with Benjamin Bunn.
CrossFit Tips from Benjamin Bunn
The extensive experience of Benjamin Bunn, particularly his stint as a Green Beret, makes him a good person to listen to when it comes to physical fitness. Some tips you can get from Ben are as follows:
#1: Sleep Is Important
Sleeping is an important pillar of health so you should get at least 7 to 8 hours of sleep every night. To do this, you should take the television out of the room, place your phone out of reach, get an alarm clock, and schedule the time you sleep every night. If you are planning to build muscle mass, deep sleep is necessary so you can achieve peak testosterone production.
#2: Move Around Often
Regularly moving around allows you to achieve a full range of motion and reduces the risk of getting injured. If you look at Olympic weightlifters, they can easily clear weights that you may only be dreaming of. But this did not come overnight. Aside from working on their strength, they also perform mobility exercises to allow them to efficiently move weights. While mobility and strength are mutually exclusive, they complement each other. In this regard, you should set aside time every day for mobility exercises.
#3: Start A Program
If you are planning to build muscles, you can either workout by yourself or sign up for a program. While doing it on your own gives you flexibility, signing up for a program gives you both a direction and a goal. But before signing up on the first program you find, you should make sure it fits your goals and needs.
You should consider your current strength, body condition, age, and previous injuries, among others. Once you consider these factors, you can work on your goals together with your coach. While working on these goals, it is also important to keep them realistic. If they are unrealistic, you may end up getting frustrated and stop going to the gym.
#4: Stick To The Plan
Once you have a program and a coach, the next challenge is sticking to the plan. Being consistent in your working out is quite challenging and it separates the winners and the quitters. You should be willing to do the work every day. To help you stay on the path, you can also know fellow athletes.
Community is one important aspect of CrossFit. Getting acquainted with them and knowing them allows you to have fun while training. They can also provide the encouragement you need when you are facing an obstacle that may be too difficult to overcome.
Benjamin Bunn's View on a Good Diet
For Benjamin Bunn, diet is among the important aspects of CrossFit training. Despite focusing on the quality of his diet, he wasn't really paying attention to the amount of food he was eating. But this changed after he used the InBody machine of a friend Orangetheory Fitness.
Due to this, he had to watch what he was eating daily since he was burning more calories than he was eating. While it was not easy at the start, it eventually allowed him to increase his strength and speed. The change also allowed him to avoid hypoglycemic situations.
Among the things you can do to improve your nutrition is for you to plan out your meals and track your food intake. Once you do this, you will become aware of the food you're consuming. With this knowledge, you should remember to balance out your energy or compare the calories you consume with the calories you use up.
Since diets depend on individual genetics and preferences, there is no one diet applicable to everybody. But you can improve your diet by eating whole foods, eating until you're satisfied, making your plate colorful and full of variety, and drinking mainly water while avoiding drinks with too much sugar.
Day in the Life of Benjamin Bunn
Ever wonder how Benjamin Bunn performs his workouts of the day? Well, check out the following video of Ben performing the Workout of the Day no. 3 for the Italian Throwdown 2014 qualifier.
Benjamin Bunn's Instagram
Benjamin Bunn is a CrossFit coach and athlete who runs Cigar City CrossFit in Tampa, Florida. This former Green Beret and paratrooper currently has over 17,300 followers on his Instagram account under his Coach Bunny handle.
Benjamin Bunn FAQs
There are a number of common questions about this athlete. Here are the answers to some of the most popular ones.
Who is Benjamin Bunn?
Benjamin Bunn is a CrossFit athlete and gym owner in Tampa, Florida. He is most famously known as being the father of reality TV star, Christmas Abbott's baby.
What happened to Christmas Abbott and Benjamin Bunn?
Christmas Abbott has a child and Benjamin Bunn is the father. However, in the months leading up to the birth, they had a major falling out and broke up before the child was born.
How old is Big Brother Christmas?
Christmas Abbott from Big Brother is currently 39 years old. Her birthday is on December 20th, 1981.
Who is Benjamin Bunn?
Benjamin Bunn is a CrossFit athlete and gym owner in Tampa, Florida
What happened to Christmas Abbott and Benjamin Bunn?
Christmas Abbott has a child and Benjamin Bunn is the father. However, in the months leading up to the birth, they had a major falling out and broke up before the child was born.
How old is Big Brother Christmas?
Christmas Abbott from Big Brother is currently 39 years old. Her birthday is on December 20th, 1981.
Have Your Say about CrossFit Benjamin Bunn
Do you have any comments about CrossFit athlete Benjamin Bunn? Tell us about it in the comments section below. We'd love to hear from you.
Also be sure to give this article a share on Facebook, Pinterest, or Twitter. It'll help other CrossFit enthusiasts, like yourself find this useful resource.