As an Amazon Associate, I earn from qualifying purchases. What does this mean? I recommend products (only ones that I like) and if you purchase a product through that link, I earn some money.
There are currently over 5,000 certified CrossFit gyms scattered around the world. This makes it relatively easy to find one that you feel comfortable working out in. There are large, franchised gyms where you can blend in anonymously. And, there are also small, family-oriented CrossFit boxes where everyone knows you by your first name.
No matter your workout style, there is a gym that will fit your needs. Here are a few of the top-rated CrossFit boxes in America that you might want to check out.
Best Gyms in America for CrossFit
Keep on reading for some of our top picks for the best CrossFit boxes in the USA.
Reebok CrossFit 5th Avenue – New York, NY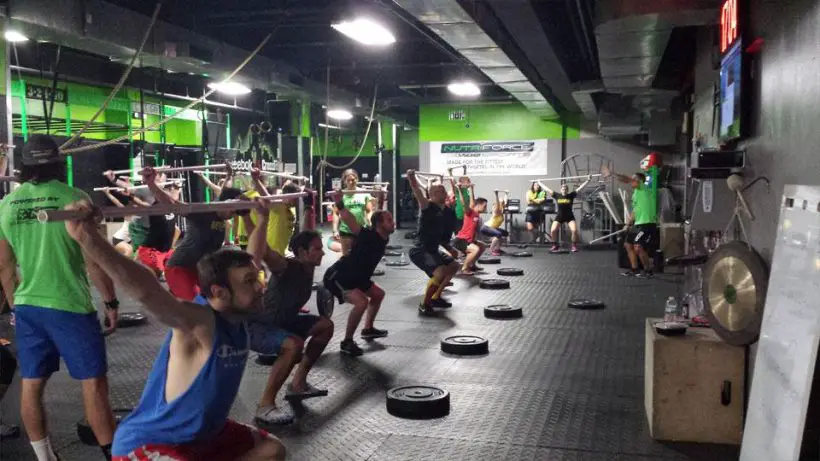 Located in the heart of busy Manhattan is a huge 10,000 square foot CrossFit gym that includes everything you need for a successful workout. Whether you are a resident New Yorker or simply visiting the city, this gym will ensure that you get everything you need from your daily workout.
Along with plenty of room for lifts, sprints, climbs, and squats, you can also choose from several specialized classes. There is also an official Reebok store so you can stock up on any extra gear you might need.
http://reebokcrossfit5thave.com/
Reebok CrossFit Fifth Ave Review
I Am CrossFit – Miami, FL
Not only does the sunny city of Miami have miles of beautiful sandy beaches and a thriving club scene, it also has one of the best CrossFit boxes in the state. With over 20,000 square feet and the largest membership of any gym in south Florida, there is plenty of room for almost any WOD or challenge.
Along with offering CrossFit classes, there are also plenty of trainers standing by, and the gym also sponsors several competitions that help raise money for different charities. Not only can you get in shape, you can also feel good knowing that you are helping the community.
CrossFit Fenway – Boston, MA
This CrossFit box is perfect for athletes who prefer smaller workout classes, and the extra attention this usually entails. With classes no larger than 10 participants, you can have all of the personal help and attention you need to successfully make it through your training program.
With classes divided by skill level, you also don't have to worry about getting thrown in with professional athletes when you are still trying to make it through your first WOD. The box even sponsors its own team at the CrossFit Games, which ensures that these trainers are qualified to help you safely train.
http://crossfitfenway.com/griff/
Training at CrossFit FenWay
San Francisco CrossFit – San Francisco, CA
One of the main reasons this CrossFit box often makes this list of top-rated gyms is its beautiful and healthy location. Started in 2005 under the iconic Golden Gate Bridge, it has the proud distinction of being one of the first gyms officially affiliated and recognized by CrossFit.
With plenty of classes for kids and adults of all skill levels, you will also love the fact that the majority of your workouts will be held outside. Olympic weightlifting coach Diane Fu also uses this innovative outdoor gym to keep herself in top shape.
http://sanfranciscocrossfit.com/
Windy City CrossFit – Chicago, IL
With over 80 classes offered each week, along with a specialized program that is designed to help athletes train for the CrossFit Games, it's not hard to see why this box consistently ranks among the top gyms. Seriously, it's the ideal place for serious athletes.
Along with designing classes for virtually every type of athlete, this gym also loves to recognize its members for their continued loyalty. With specials and prizes each month for its top members, this gym never forgets that the only reason it exists is due to its athletes.
http://windycitycrossfit.com/windycitycrossfit/
A Workout at Windy City CrossFit
The Takeaway on the Top CrossFit Gyms in America
These are only a few of the top CrossFit boxes in the United States, but there are literally thousands more. You can find a gym in almost any country, which makes it easy to stay in shape when you are traveling.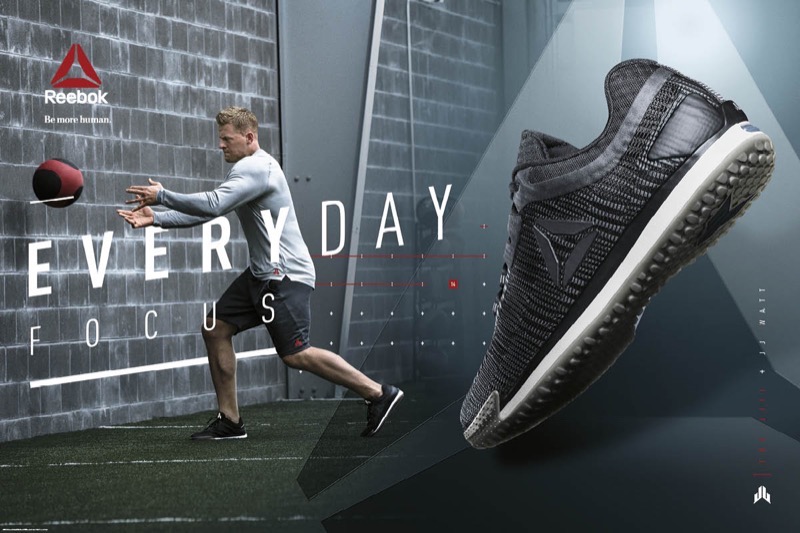 If you're going to be staying somewhere for a while, ask about a weekly or monthly pass. This is often cheaper than paying for each individual workout.
If you have a favourite workout spot we would love to hear from you, and for a complete list of certified CrossFit boxes please visit the supplied link below.
Ask Around for Recommendations in your Local Area
Remember, the best source of information is people. If you want to join a CrossFit box, ask around to the fitness buffs that you know in your community and they should be able to point you in the right direction.
Many CrossFit Boxes Have a Free Class
Another option is to take advantage of the free class that many CrossFit gyms offer so you can check them out. See what the feel is, and whether or not you click with the trainer and the other people at the gym. This is a great way to find a box that works for you without having to drop a ton of money.
How to Choose a CrossFit Box
If you need some tips and tricks for how to choose the right CrossFit Gym for you, then you'll want to check this out:
What's the Best CrossFit Box in the World? 
Where is it located? Find out the top pick for CrossFit Gym in the world:
Have your Say about the Best CrossFit Gyms in the USA
What's your pick for the top gym in America? Leave a comment below and let us know what you think.
Also be sure to give this article a share on Facebook, Pinterest, or Twitter. I'll help other fitness buffs, like yourself find this useful resource.
Anne is a blog writer from New York, who realized that all of the time she spent sitting in front of her computer was not good for her health. As a blogger for a fitness site she was already familiar with some of the CrossFit exercises. After noticing a difference in her level of energy, and toning some muscles that had become flabby, Anne's decided to use her love of writing to tell her readers about the benefits of CrossFit.
Latest posts by Anne Calderson (see all)