An Introduction to Alex Anderson, CrossFit Athlete
Alex Anderson has always been involved in playing a variety of sports. Growing up, he enjoyed baseball, wrestling, and football the most. When Anderson finished high school, he decided to narrow down the number of activities he was involved in, and focus only on football.
While playing in college, Anderson became the captain of his football team in 2011. After graduating in 2012, Anderson chose to focus more on his career and gave up team sports. But, not being competitive started to weigh on Anderson's mind. More and more, he felt the need to get involved in physical activities. This continued until he could no longer deny himself.
Anderson became interested in CrossFit. He then took a chance and decided to walk away from his desk job. In 2012, Alex began his full-time career in CrossFit. Starting, in 2012 and 2013 Anderson competed as part of a team. In 2014, Anderson transitioned to competing in the individual category and made his debut at the CrossFit games in 2015.
Anderson is now a member of one of CrossFit's fittest families. He is one of three brothers to compete in the CrossFit Games. Also, Anderson's father competed in 2011 and won overall in the Master Men's 55-59 division. In the Anderson family, Alex is the most decorated CrossFit athlete. He has taken part in a number CrossFit games and various other achievements in CrossFit.
Some of Anderson's achievements have been incredible. In 2015, he ranked 8th position overall worldwide in the open CrossFit category. His best finish at the CrossFit Games was in 2017 where he finished 8th as well.
Alex Anderson CrossFit Stats
Born 1990
5'10"
205 pounds
Affiliated with CrossFit KTown
From Knoxville, Tennessee
Alex Anderson CrossFit Results
Here are his results from the individual men's category in the CrossFit Games (worldwide):
| YEAR | CrossFit Games Results |
| --- | --- |
| 2018 | 13 |
| 2017 | 8 |
| 2016 | 11 |
| 2015 | 6 (team result) |
| 2016 | 13 |
The Switch From Football
Anderson's felt inspired to get involved with CrossFit after his father's win in 2011. Anderson now enjoys multiple workouts each day, ranging from gymnastics and stretching to weight lifting and physical conditioning. When Anderson is not training at the gym, he no longer plays football. Anderson rather enjoys spending his time outdoors fishing, hunting, and even hiking.
Anderson feels it is crucial to leave training sessions and competitions knowing you have given your best. He feels you shouldn't be too hard on yourself afterward by telling yourself that you could have done better or achieved more. Anderson's method is to train hard, give it your all and then leave it there.
CrossFit Tips from Alex Anderson

If you want to improve your performance as a CrossFit athlete, here are some tips from Anderson for doing that:
VISUALIZE YOUR GOALS 
Anderson finds that visualizing his goals while he is preparing for a big event helps him to stay focused and do whatever is necessary to achieve those goals. Always try to see yourself at the finish in exactly the place you want to be, picture that and keep that in your mind. Knowing where you are and where you want to get to is something that you need to stay focused on. This will get you to the finish.
FOCUS ON YOUR BREATHING
A lot of the time, athletes tend to start too quickly. When they do this, they forget to focus on their breathing. Breathing is an essential part of the exercise. CrossFit movements are high intensity and require a lot of focus. CrossFit movements can be quite technical, so a lot of attention and focus is needed from the athlete. But at times, an athlete can be so caught up in focusing on the movements that they forget to breathe correctly.
CONSISTENT TRAINING 
Unlike many other CrossFit athletes who try to peak for the CrossFit Games, Anderson likes to keep the volume of his training consistent throughout the year. He does not vary the intensity too much. He feels that by maintaining the intensity consistently throughout the year, he enjoys maximum results when he competes.
Anderson believes that even when training days aren't that great, it is vital to stay consistent with your training. He believes if you can keep at it and stay focused, you will be able to achieve the goals you have set for yourself.
RECOVERY DAYS 
It is essential to give your body some time off to recover. Anderson tries to devote at least one or two days each week for recovery. This also allows him to prepare himself when he has big competitions coming up mentally. He uses this time to get mentally ready for competing.
Alex Anderson CrossFit Documentary
Alex Anderson's CrossFit Diet
One of the most common questions that top-performing athletes get is about what they eat. Here are some CrossFit diet tips from Alex Anderson: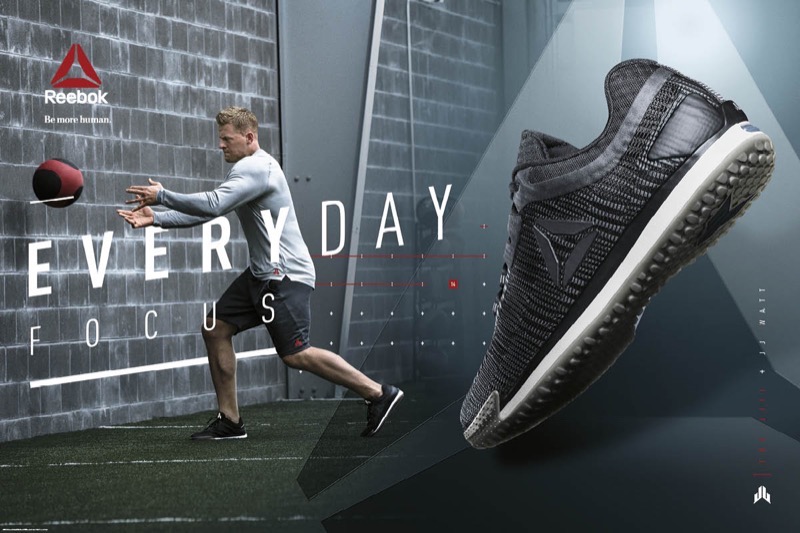 #1: DON'T MAKE DRASTIC CHANGES 
Anderson stands firm on not making any drastic changes to your diet, especially just before a significant event. He recommends rather eating and drinking what you know already works for you. Sticking to a consistent way of eating is something that he strongly supports.
Trying something new just before competition time can be asking for trouble, as you don't know how your body might react.
#2: ALWAYS EAT HEALTHILY 
Anderson does not switch to a healthier diet when he is competing. Instead, he chooses to eat nourishing healthy food all the time. This makes it a lot easier when it comes to preparing for competitions. Some of the foods that Anderson consumes in his regular diet are chicken, sweet potatoes, avocados, eggs, sausage, oatmeal, chicken, taco meat, rice and peanut butter sandwiches
#3: LAY OFF THE JUNK FOOD
Try to avoid eating junk food as much as possible. Athletes often make the mistake of thinking that just because they are burning a lot of calories training, they can eat anything they want. This is not ideal. While you don't need to follow a strict diet, try to stay off the junk food as it is not nourishing and won't help your body while you are training.
Alex Anderson Motivational Clip 
Have Your Say About Alex Anderson
Do you have any thoughts on Alex Anderson and his CrossFit Journey? If you do, please share these with us by leaving a comment below.
Also be sure to give this article a share on Facebook, Pinterest, or Twitter. It'll help other fitness enthusiasts, like yourself find this useful resource.

Latest posts by Brian Westen (see all)