Dan Bailey has always been active, leading a very athletic lifestyle from a young age. Bailey is very competitive and strives to be the best in everything that he takes part in. As a result of this, Bailey became an excellent track and field athlete while at the University of Ohio. 
As the winner of the CrossFit "Spirit of the Games" award in 2015, Bailey has deservedly proved beyond a shadow of a doubt that he is a world class athlete. His consistent training and dedication to CrossFit make him a well-known and loved part of the CrossFit team.
Bailey has never been afraid of a challenge and has always strived to be the best of the best. He has taken part in some of the most prestigious competitions, always striving to improve himself. Bailey proves this both on and off the big stage.
Bailey truly is a force to be reckoned with. His humble attitude and passion for CrossFit make him an idol for up and coming CrossFit athletes, and we are sure this will be the case for many years to come.
Dan Bailey (CrossFit Athlete): The Switch From Sprinting
After attending the University of Ohio, Bailey moved to the University of Akron to complete a masters degree. It was at this time Bailey discovered CrossFit. With Bailey's strong competitiveness, he quickly discovered that he had found a new passion. Bailey began competing in CrossFit in 2010, and since then has become a five-time games veteran.
Bailey's journey has not always been an easy one. He has faced challenges along the way but has still managed to come out the other side. In 2014, Bailey decided to move to another city to enhance his CrossFit career. Unfortunately, in 2017, a chest injury put him out of action for a while. Through it all, Bailey has proved his strength and resilience and his complete passion for the sport. In 2018, another injury took him out of the running for the CrossFit Games as well.
However, he's always been an excellent athlete. At the University of Ohio, he was a division-1 sprinter with some good results, along with academic excellence. It's obvious as to why he excels at the running events at the CrossFit Games!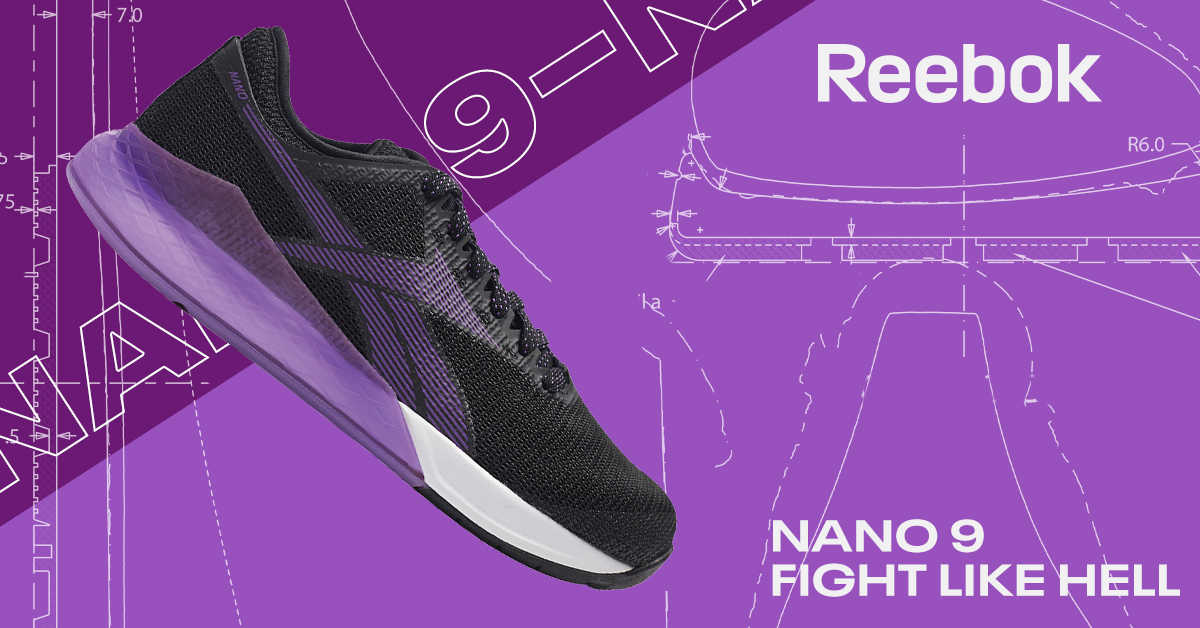 CrossFit Tips from Dan Bailey
Here are some tips for achieving your personal best in CrossFit from Dan Bailey.
#1: ENSURE ENOUGH REST AND RECOVERY
Although Bailey does multiple workouts each day, he places a strong emphasis on taking time out to rest and allow your body to recover. Bailey regularly trains for six days out of seven, but he urges that if you feel your body can't keep up, take the time and rest.
#2: NEVER GIVE UP
Despite the challenges that Bailey has faced during his CrossFit career, he has shown that a healthy mind and sheer determination to succeed allows you to achieve whatever you desire. Bailey is living proof that no matter what life throws at you, you can overcome it and achieve the goals you set for yourself.
Bailey knows that at times, no matter how hard you have trained and planned for something, it may not go your way. In his humble manner, he accepts whatever comes his way and chooses to learn from it. At the same time, he uses it to motivate himself even more for his next competition.
Going along with this, take failure in stride. It's well known that he didn't qualify for the 2016 Games, performing poorly in  a regional competition. However, he took this in stride and just trained harder for the next year.
#3: CHALLENGE YOURSELF
Bailey' advice is to seek out athletes that are stronger, faster, or have more experience than you. Do your workouts together with them. This will create a stronger driver in you to be better, to get stronger and faster. This is in a similar vein to Rich Froning.
#4: STAY HUMBLE
Bailey believes that humility is a crucial part of the process. He believes that you can learn a lot if you remain humble. As an athlete, at times, you need to learn to put your ego aside, even from the first time you experience some success.
In 2016, Bailey failed to qualify for the Games. This came after finishing in 2015 on a career high. In 2015, Bailey competed and finished in 4th place overall. Even though he failed to qualify in 2016, Bailey praised the other competitors and acted with complete humility.
Bailey commented that he was disappointed at not qualifying, but went on to gracefully share that he was proud of his achievements and grateful for everything that he had.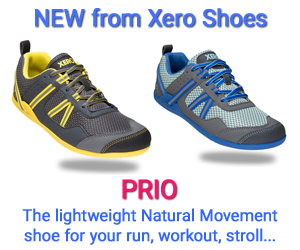 #5: UTILIZE YOUR STRENGTHS
CrossFit is an all-around fitness discipline, so it is necessary to be well rounded to be successful. But Bailey believes that if you have a specific strength and you excel with it, use it to your advantage. For Bailey, as a fast track and field athlete, his speed helps him a lot. He is currently one of the fastest athletes in CrossFit.
#6: TRAIN WITH THE BEST TO BECOME THE BEST
If you want to get better at whatever you do, then you'll need to train with the best. In this case, it's well known that Bailey trains with Rich Froning, a beast in the CrossFit world. Through friendly competition, they'll helped propel each other to the top of this sport.
Check out this video on YouTube to learn more about this top CrossFit athlete up there in popularity with Rich Froning.
Dan Bailey's CrossFit Diet
Do you want to know what this top CrossFit athlete eats? Here are some of the highlights:
#1: ALWAYS EAT BREAKFAST
As much as it sounds like a cliche, breakfast is the most important meal of the day and Bailey agrees wholeheartedly. Bailey feels breakfast is essential to his daily routine. Breakfast every day is what allows him to start his day. For the times when he hasn't got time to prepare breakfast, he will make sure he at least consumes a protein shake with oats or some greek yogurt.
#2: HEALTHY EATING
Bailey likes to make sure he gets the most out of his diet. He consumes eggs, peanut butter, whole milk, and even bacon. This ensures that his fat requirement gets met. To make sure that he gets his fill of carbs, Bailey enjoys oatmeal, potatoes, and whole wheat bread.
#3: EAT ENOUGH
Because of the vast amount of training that Bailey does, he makes sure that he has sufficient fuel in his body. He does this by planning out his meals, making sure he has both pre and post workout nutrition every single time. He also has a snack in between, making sure he has enough energy for his workouts.
Typical Meals and Diet
Here is what some of his typical meals look like when he's training.
Breakfast: eggs, bacon, oatmeal, milk, peanut butter, fish oil
Lunch: chicken or beef, sweet potato casserole, coleslaw
Snack: peanut butter, spinach or kale
Dinner: ground beef, ketchup, kale or spinach, almond butter
He also takes various supplements, recovery drinks and protein shakes to supplement his food intake.
Stats
Here's what you need to know about him:
Height: 5'7″
Weight: 180 pounds
Age: Born 1984
Nationality: American
Best Open Results:
2012 + 2014: 4th overall
2015: 12th overall
2013: 20th overall
Best CrossFit Games Results:
His best year was 2015 where he almost reached the podium. This would be his top finish in the sport as he failed to qualify for the 2016 Games and then suffered injuries in further years that would prevent him from achieving his goals.
Interestingly, he has recently announced his intentions to come back and compete at the 2020 Games at the age of 35 and after a 5-year absence. We're excited to see his return to competition and wish him well!
2018: Suffers another injury during an Open workout, cutting his season short
2017: Withdrew from the Central regionals after suffering a pectoral injury in the second event
2016: Failed to qualify, finishing 7th in the California regionals
2015: 4th
2012: 6th
2013: 8th
2014: 10th
2nd in the team series for Rogue Fitness Red from 2014-2016.
Benchmark Stats:
Back squat: 405 pounds
Clean and jerk: 305 pounds
Snatch: 265 pounds
Deadlift: 540 pounds
Fight gone bad: 457
Fran: 2:17
400m sprint: 0:47
5k run: 19:00
More details here.
Dan Bailey Workouts
If you want to see the man himself in action and perhaps even follow along with some of his workouts, then you'll want to check him out on YouTube. Here's one video of him working out that to date, has over 4 million views! Get yourself a serious dose of inspiration and put your shoes on to follow along with him!
Dan Bailey's Workout Routine
Although he likes to mix things up a bit, here is what his standard workout routine throughout the day looks like when training with Rich Froning:
Morning: cardio (run, bike or row)
Mid-morning: barbell work, including snatch, clean & jerk, muscle ups, etc.
Noon: strength session, including squat, press, etc.
Afternoon/evening: interval work with varying movements
Dan Bailey FAQs
There are a number of common questions people have about this CrossFit athlete. Here are the answers to some of the most popular ones.
What Happened to Dan Bailey in 2018?
In 2018, he announced that he injured his knee while attempting the 18.2a workout. He withdrew from competition that year after that and missed the rest of the season including the CrossFit games. At the time, the extent of his injury was uncertain and people weren't sure whether or not he'd be back for 2019.
Who is Dan Bailey CrossFit?
Dan Bailey Crossfit is a former elite sprinter turned CrossFit Games athlete. He's finished a number of times in the top 10, with his best finish being fourth at the 2015 games.
What does Dan Bailey do for a living?
For a living, Dan Bailey is a professional CrossFit athlete. He has competed in five CrossFit Games and now has a very large social media following.
How tall is Dan Bailey and how much does he weigh?
Dan Bailey is approximately 185 pounds and comes in at 5'7″.
Where Can I Follow Him?
Like many other elite athletes in this sport, he has a very popular Instagram account filled with lots of tips, inspiration and the behind the scenes details. To date, he has more than 600,000 followers and 700 posts.
You can follow him here:
Have Your Say About Dan Bailey
Let us know how Dan Bailey's story has inspired you. Or, do you have any questions for him that you'd like answered? Please share any comments or thoughts that you have with us. We'd love to hear from you.
Also be sure to give this article a share on Facebook, Pinterest, or Twitter. It'll help other CrossFit enthusiasts, like yourself find this useful resource.
Last update on 2023-08-20 / Affiliate links / Images from Amazon Product Advertising API