One of the first women to join the CrossFit Games, Miranda Oldroyd was a fitness coach before she became a CrossFit athlete. Considered as among the best competitors coming from the West Coast, Miranda has gone through a lot in her journey through the world of CrossFit. She even overcame a serious injury to her ACL suffered during the CrossFit Games in 2015.
An Introduction to Miranda Oldroyd, CrossFit Athlete
Let's get into all the details that you need to know about this popular female CrossFit superstar. Keep on reading!
Life Before CrossFit
Before Miranda Oldroyd become a CrossFit athlete, she was a personal trainer who helped people stay in shape. She was coaching spin and kickboxing classes. At one point in her life, she had the urge to try new fitness methods to maintain her fitness.
She wanted to introduce new training methods for her clients since she felt her workout plans seemed repetitive. This compulsion led her to look for places offering Navy Seals training in Utah. While she was searching the internet, she came across CrossFit.
After researching, she tried to do it herself at a Gold's Gym and used it with her clients. Soon, the fitness trainer got hooked to the popular fitness regimen. Since there were no CrossFit affiliates where she was living, she got herself certified and opened a gym. It was the first CrossFit gym in Salt Lake City.
Miranda Oldroyd and CrossFit
Miranda's involvement in CrossFit was not limited to training and simulating it for her clients. She later opened her own CrossFit gym in Salt Lake City. Moreover, Miranda started joining CrossFit competitions and was part of the team that won the California Regionals in 2015.
She co-founded a gym with her husband, Julian Alcaraz, in 2016 and is currently helping clients reach their own fitness goals.
Miranda Oldroyd's Stats
Height: 5'5"
Weight: 140 lbs
Country: USA
Born: 1983
Benchmark Stats
Check out the top results of Miranda Oldroyd in popular CrossFit exercises
Back Squat: 290 lbs.
Clean + Jerk: 215 lbs.
Snatch: 180 lbs.
Deadlift: 335 lbs.
Fran: 2:15
Grace: 1:47
400 m sprint: 1:07
5 km run: 23:20
CrossFit Games Results
2015: 10th Team
Miranda Oldroyd is one of the first few women to join the CrossFit games. She competed in the CrossFit Games as an individual in 2008 and from 2012 to 2018. In 2015, she was a part of the team that finished 10th overall in the CrossFit Games. Miranda finished 7th in the Northern California regionals in 2012 and 2013. Her team also finished copped a 3rd place finish in the same competition in 2014. Her team also won first place in the California regionals in 2015.
Miranda Olyroyd ACL at the CrossFit Games in 2015
You may have seen the headline from 2015. Her team, NorCal was in third place in the team division at the Games. However, Oldroyd tore her ACL during the max clean & jerk event. She limped off the competition floor and was later diagnosed with an ACL tear.
Her team continued to compete but placed poorly due to the absence of one of their athletes.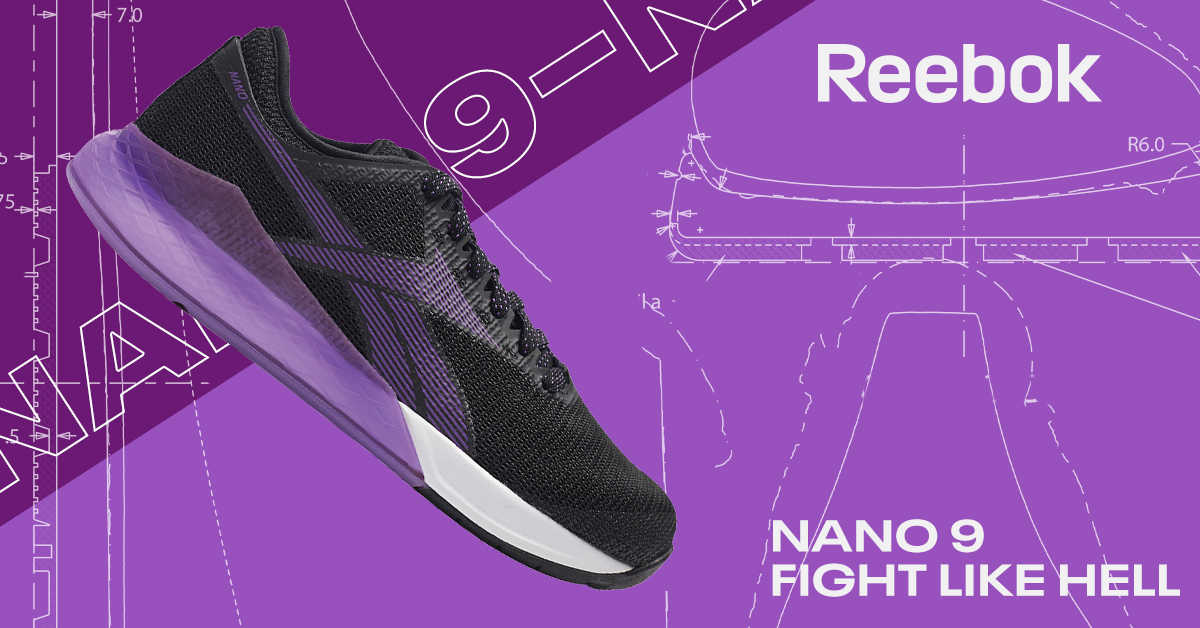 CrossFit Tips from Miranda Oldroyd
With numerous years of experience under her belt, Miranda Oldroyd is someone you would want to listen to when it comes to CrossFit. Check out some CrossFit tips from this popular CrossFit athlete.
#1: Go Hard In Your Training
For Miranda, it is important to go hard while training. It does not matter if you are preparing for a competition or you are simply keeping yourself fit. Chippers and EMOMs should not be your main concern. Instead of putting on a weight vest or increasing the weight, you should focus on getting times that challenges regional-level athletes. If you haven't reached this level, you should train harder and faster.
#2: Eat Better
To perform well, you should have a good intake of food. Women may have to eat more, especially when preparing for competitions. It is also important to measure and weigh the food you are eating. Set up a system that allows you to monitor your food intake. The information you get from monitoring your food intake will let you know if you are on the right track. You can modify it whenever necessary.
#3: Be Consistent
This consistency applies to your workout intensity and proper diet. If you want to get good results in your workout, you should stick to your plan. Your training and nutrition will have an effect on your body. Whether it is positive or negative depends on how you train and eat.
#4: Overcoming Tough Times
Check out this video on YouTube for some of her thoughts about overcoming tough times:
Miranda Oldroyd's Diet
In the past, Miranda Oldroyd used to have French toast with bacon and eggs for breakfast or a bowl of chips and guacamole from Chipotle while training. The training was quite intense and left her so famished that she had a second dinner. But as she reduced her training sessions, she also adjusted her diet to avoid losing her leanness.
These days she is into Flexible Dieting or Macros where the macronutrients are counted and monitored to achieve her body composition goal. She was aiming for 45 percent carbs, 35 percent protein, and 25 percent fat in her diet. While she struggled to adjust to her new diet, she had a coach who encouraged and helped her stay on course.
Breakfast for Miranda normally consists of an egg, two egg whites, half a cup of oatmeal, half of a banana or blueberries, and one teaspoon of coconut oil. Her mid-morning snack would be a protein bar and green juice.
For lunch, she has two options: two scoops of tuna, one scoop of salmon, white rice, avocado, and seaweed salad or 110 grams of chicken, three-fourth of a cup of sweet potato, and six Brussels sprouts with olive oil.
Dinner was either one of her lunch options or 110 grams of chicken, rice, mild/medium salsa, and guacamole. If she trains, she normally has a protein shake after the workout. Just before she goes to bed, she has another protein shake. Check out this video where she talks about protein shakes:
Training with Miranda Oldroyd
Despite being a fitness trainer, Miranda Oldroyd was not as big and strong she is today when she first started CrossFit. She gradually built up her strength over the years by working out and eating right. It reached a point where she would adapt to the training regimen or simply keel over and die (so to say).
She has already eased off from intense training, but when she was still actively competing she used to train hard. She had numerous types of exercises, including bodyweight workouts, cardiovascular training, compound Olympic weightlifting, and rope climbs. Her cardiovascular training includes rowing, running, and skipping.
Miranda Oldroyd's Instagram
Being one of the first women to compete in the CrossFit Games, Miranda Oldroyd is a popular personality in the CrossFit world. In fact, her Instagram account, which has Fearless Miranda as her handle, has over 302,000 followers. Check out her account here:
FAQs
There are a number of common questions that people have about this CrossFit star. Here are the answers to some of the most popular ones.
When did Miranda Oldroyd compete in the CrossFit Games?
Miranda Oldroyd competed in the CrossFit Games as an individual athlete in 2009, 2010, and 2011.
What are some notable achievements of Miranda Oldroyd in CrossFit?
Miranda Oldroyd placed 16th overall in the individual women's division at the 2009 CrossFit Games. She also participated in team competitions and has been recognized for her strong athletic abilities and contributions to the CrossFit community.
Is Miranda Oldroyd still involved in CrossFit?
Yes, Miranda Oldroyd is still involved in CrossFit as a coach and influencer. She continues to share her fitness journey, coaching expertise, and training tips through various platforms.
Does Miranda Oldroyd have her own coaching or training programs?
Yes, Miranda Oldroyd offers coaching services and has developed her own training programs designed to help individuals improve their fitness and performance.
Is Miranda Oldroyd active on social media?
Yes, Miranda Oldroyd is active on social media platforms like Instagram, where she shares workout videos, fitness inspiration, and lifestyle content.
Does Miranda Oldroyd provide nutritional guidance or advice?
Yes, Miranda Oldroyd has shared her insights and tips on nutrition through her coaching programs and social media. However, it's always recommended to consult with a qualified nutritionist or dietitian for personalized advice.
Does Miranda Oldroyd have a website or blog?
Yes, Miranda Oldroyd has a website where she offers her coaching services and provides resources related to fitness, training, and nutrition.
Has Miranda Oldroyd been involved in any other fitness or athletic endeavors?
Miranda Oldroyd has also competed in weightlifting competitions and has a background in track and field. She has a diverse athletic background and brings her experiences into her coaching and training approach.
Can I find workout routines or training videos featuring Miranda Oldroyd?
Yes, Miranda Oldroyd has shared workout routines and training videos on her social media platforms and website, offering insights into her training methods and exercises.
Have your Say about Miranda Oldroyd, CrossFit Athlete
Let us know what you have to say to Miranda Oldroyd in the comments section below. We're looking forward to hearing from you.
Also be sure to give this article a share on Facebook, Pinterest, or Twitter. It'll help other CrossFit enthusiasts, like yourself find this useful resource.