Top 5 CrossFit WODs for at Home
CrossFit is a power and conditioning program consisting mainly of a mix of aerobic exercise, Olympic weightlifting, and gymnastics. Usually CrossFit exercises can be pretty intense. They test the limits of your speed, strength, and endurance. However, holiday, travel, and other seasonal obligations can put a hindrance on even the best-laid training plans and it can be pretty difficult to make it to the gym.
However, you do a number of different CrossFit WODs at home so you can stay in shape even during the holidays.
But don't worry, because here are some suggestions that will help you retain your daily workout regime anywhere when away from the gym. They can be performed at home with only a few key pieces of equipment. For some advice on setting this up, please see: Setting up a CrossFit Gym in your Garage. Keep reading for some of the best CrossFit WODs that can be performed at home!
It's easier than ever to work out at home.
Exercise 1 
Perform each of the drills mentioned below for the prescribed number of repetitions for 10 minutes. Once you complete each exercise, start back at the beginning. Try to get through as many rounds as you can without taking a rest. Keep count of how many rounds you can get so that you can outdo your own records next time. You can use a CrossFit journal to keep track of your progress.
Burpees – 20 reps
Sit-ups – 30 reps
Air squats – 30 reps
Exercise 2 
Go through all four exercises described below to complete one round. Do the exercises without stopping. Rest minimally between rounds if possible. Try to finish five rounds.
Handstand push-ups – 10 reps
Jumping lunges – 5 reps per leg
Sprint – 200 meters
Mountain climbers – 15 reps
You can perform handstand push-ups on the outside of your home, against a wall or fence. If you are unable to do that, just do regular push-ups. If you have no way to measure 200 meters, just run fast for 30 seconds.
Exercise 3
You'll do this exercise minute by minute, so all four exercises should take four minutes.
Burpees – 10 reps
Box jumps – 15 reps
Burpees – 10 reps
Kettlebell swings – 10 reps
For the first minute, you can do 10 burpees in 60 seconds. If you complete the 10 burpees and still have time, you can rest until the second minute starts. Then, do 15 box jumps. Jump on a bench or up a step if you don't have a box. Try to finish 15 jumps in one minute. If you can do all 15 reps within the stipulated time, then you can rest and wait for minute three to begin. If you can't, start the kettlebell swings when the clock strikes the third minute. Now perform 20 kettlebell swings. At minute four you'll go back to burpees.
Practice in this way for 20 minutes. Eventually, you'll have completed five sets on these exercises.
This workout may seem not so difficult because you have some rest periods, but as you get exhausted those rest periods will keep getting shorter.
p.s. Check out some of our top recommendations for an adjustable kettlebell. It's ideal for a home gym.
Exercise 4
If you're not used to running quickly for a prolonged period of time, this training will probably be a bit tough. But it's excellent if you want to push yourself to the limit.
Run – 700 meters
Sit-ups – 150 reps
Air squats – 100 rep
Push-ups – 50 reps
Run – 700 meters
The strategy is to keep moving. Double everything if you an even more serious workout. Or, you can do the run in between each of the other exercises. For example: Run, sit-ups, run, air squats, run, push-ups, run. This is one of the best CrossFit WODs you can do at home if you're looking to increase your speed and agility.
Exercise 5
Below is the last round for this regimen.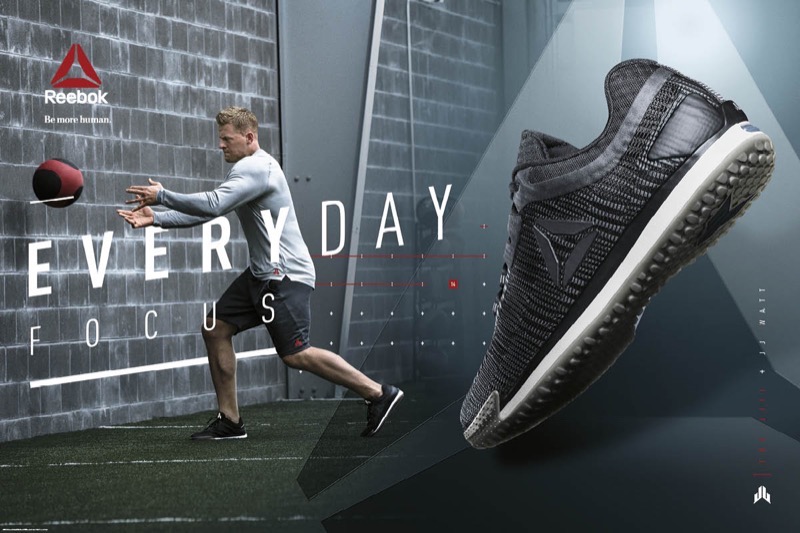 Alternating pistol squats – 10 reps
Push-ups – 10 reps
Box jumps – 10 reps
Pull-ups – 10 reps
Sit-ups – 10 reps
Pistol squats are a fairly cutting-edge movement, but you can perform them by holding onto a wall for balance or using a counterweight. If you are unable to do pull-ups, just omit them from the regime and perform the other four exercises. Start quickly and try to keep moving for an entire 15 minutes. Once you finish one set of the five exercises, start over at the beginning. Try not to rest between sets, or only for a very minimal amount of time.
These are in short some of the CrossFit WODS that you can easily perform at home or when you are on the move. You don't need a lot of specialized equipment for these workouts, nor do you need a partner. Now, you can now catch up with your daily CrossFit WODs no matter where you are. Time to get fit and have some fun!
What about Cardio?
If you're looking for one of our favourite options for a cardio focused CrossFit workout, then consider getting yourself a rowing machine. They're reasonably priced, small and can often fold, plus offer an excellent workout.
Check out our top pick for CrossFit Rower.
Have your say about CrossFit WODs at Home
What are your thoughts about these CrossFit workouts that can be done at home? Leave a comment below and let us know what you think.
Also be sure to give this article a share on Facebook, Pinterest, or Twitter. It'll help other fitness enthusiasts, like yourself find this useful resource.

I am a Crossfit Level 1 + 2 Trainer, an avid Crossfit-er. I started bestcrossfitshoe.net with an aim to educate the fitness community and share knowledge on crossfit footwear, equipment's, nutrition and workout routine to help them make a difference in their lives.

Latest posts by John James (see all)