Are you looking for a pair of top-quality minimal shoes that are ideal for CrossFit, running, or working out, but are stylish enough that you can just wear them around town when out with friends or doing errands? Yes? Thought so.
Then you'll need to seriously consider Xero barefoot shoes. They're kind of new to the scene, but they make some top-quality minimalist shoes that are ideal for CrossFit if you want to have lots of feel and grip on the floor.
If you're tried something like the Inov-8 Bare, New Balance Minimus, or the Merrell Trail Glove and liked them, then you may appreciate this alternative option.
Keep on reading our buying guide, packed with information to help you decide if it's the right option for your next WOD. Or, just head over the company's website to find out more about them: Xero Shoes.
Xero Shoes Prio - Men's Minimalist Barefoot-Inspired Trail and Road Running Shoe - Fitness, Athletic...
The lightweight, flexible performance shoe for road running, trail running, fitness, CrossFit,...
Foot-first design. Wide toe boxes let your toes spread and relax. Zero-drop, non-elevated sole for...
Low-to-the-ground for balance and agility. The flexible sole lets your feet bend and move naturally.
FeelTrue sole gives you great traction, protection, and the stimulation and feedback your feet and...
IMPORTANT SIZING NOTE: As of August 20, 2019 the Prio was resized to fit "true to size." We...
Xero Shoes (Prio) Barefoot Shoes Review
Let's be real here. Minimal or barefoot shoes are certainly not for everyone. Some people hate them, while there are others who are ALL about them and swear by them for running, CrossFit workouts, and just about everything for that matter.
If you hate them, then you're probably not going to want to try out these shoes. But, if you like them, or are just curious about what this style of shoes are like, then Xero shoes might be ones to consider.
They do have a bit more support than true barefoot shoes, and are still shaped (kind of) like normal workout or running shoes. So, they're quite a nice transition away from regular shoes that have a ton of padding. Many people who try these ones like them so much that they plan on using them for life!
Ultra Lightweight
The main advantage to these minimal shoes is that they're very light in weight. As all hikers know, an ounce on your feet is like a pound in your backpack. If you're running, hiking or doing just about any kind of workout, then it's certainly easier to move your feet when they don't have a clunky shoe on them weighing you down.
Good Feel for the Ground
We have sensors on our feet that are designed to be in contact with the ground and to give feedback to the rest of our body. Our toes, when they have room to spread out in a roomy toe box can also give a ton of information to our bodies.
These shoes allow for that in a big way. You'll probably notice a huge difference when compared to normal running shoes that have lots of padding and that confine your toes into a space that is quite small.
Combine that with the flexible soles, and your feet are able to move in a more natural way.
Wider Than Normal Running Shoes
If you have wider feet, then you may love Xero Shoes. They are wider than normal running or cross training shoes and are designed to be a bit roomier.
They might also be an option if you have some foot issues and find regular athletic shoes uncomfortable because they're too tight. It's certainly something to consider.
Key Features
5.5 mm TrueFeel rubber allows you to get feedback from the ground
Optional 2 mm insole. Take it out if you want a more "barefoot" feel
Around 7 ounces in weight, far lighter than some traditional cross-trainers or runners
Secure fit with heel and instep straps
For use with, or without socks
100% vegan friendly materials
5000 mile sole warranty
Not waterproof but highly breathable and should dry very quickly
45-day return policy
Top-notch customer service
Shop Now
Do they sound like the right pair of minimal shoes for your next CrossFit or gym workout? We love them here at Best CrossFit Shoes and we're confident that you probably will as well.
Click the button below to check them out on Amazon, and don't forget to see if they're eligible for free shipping with a Prime membership:

Note about Sizing
Please note that Xero shoes run about a half size small, so order a half size up if you like a close fit, or a full size up if you prefer it to be a bit roomier. For example, if you normally wear a size 9, opt for a 9.5 or 10.
They do fit a bit wider than normal. However, if you're a women with especially wide feet, then consider going with men's shoes.
Then company does offer free size exchanges on US orders.
Xero Minimalist Shoe Pros
Lightweight
Great customer service
Xero Barefoot Shoes Cons
Minimal shoes are not for everyone
Some issues with durability according to the reviews on Amazon (we've personally had no problems)
Xero Shoes Prio Review
Check out this short video for information, as well as pros and cons about the Xero Prio:
What do People Think about Xero Shoes?
—>Read More Customer Reviews on Amazon.com<—
"The sole is simple, but durable and they also have a nice warranty on it as well. The general design is nice and although the shoe is kind of roomy, my feet feel pretty secure in them. I use them for quick jogs, at the gym, and when doing errands or playing sports with the kids. I'd definitely buy another pair!"
"Very well made and also quite comfortable. They're roomier and wider than other barefoot style shoes. Please note: they really do run quite small so pay attention to that fact when you're ordering them. I made that mistake and had to do an exchange (free in the US)."
"Impressed and unlike most other minimal shoes I've tried, these ones don't have any big issues as far as I can see. I like the little bit of padding, which means that you can use them on just about any surface, including on the trail or at the gym. The way they're designed with the zero drop means they're just easier on the body."
Are these Barefoot Shoes Ideal for CrossFit?
If you take a look around your box during your next WOD, you'll probably notice that there is a ton of variation for what people have on their feet. You can see everything from barefoot shoes like these ones to weightlifting shoes.
Of course, most people stick with something in the middle: crosstrainers, or specialized CrossFit shoes like the Nike Metcon 4 or Reebok Nano 8. That's because in a single workout you may lift weight, climb ropes, do box jumps and wall handstands, and sprints. You need a versatile shoe that can rise to the challenge.
What about Xero shoes for CrossFit? If you prefer a minimal shoe for this kind of workout, then you'll probably like this one. The zero heel to toe drop and grippy sole makes them ideal for lifting, while the little bit of padding means that they're good enough for sprints and jumps.
Just about the only issue we have with very minimal shoes for this kind of workout is the lack of lateral support for dynamic movements. If it's not a big deal to you, then it could certainly work well.
Xero Shoes: The Ultimate Choice for a CrossFit Wod?
Here are some more of our top picks for CrossFit shoes:
What Can I Use Xero Shoes For?
Basically, you can use these shoes for just about anything. In the product description, the company mentions that you can use these workout shoes for the following:
Road running
Light trail running
Walking
Hiking
Working out
Crossfit
Biking
Slacklining
When You're on Your Feet All Day
We'd all that they're also perfect for those long days when you'll be walking around doing things. For example, if you want a stylish pair of shoes that are comfortable to wear to a concert or festival where you'll be on your feet all day. Or, if you can wear athletic shoes to work, these also might be an option for you.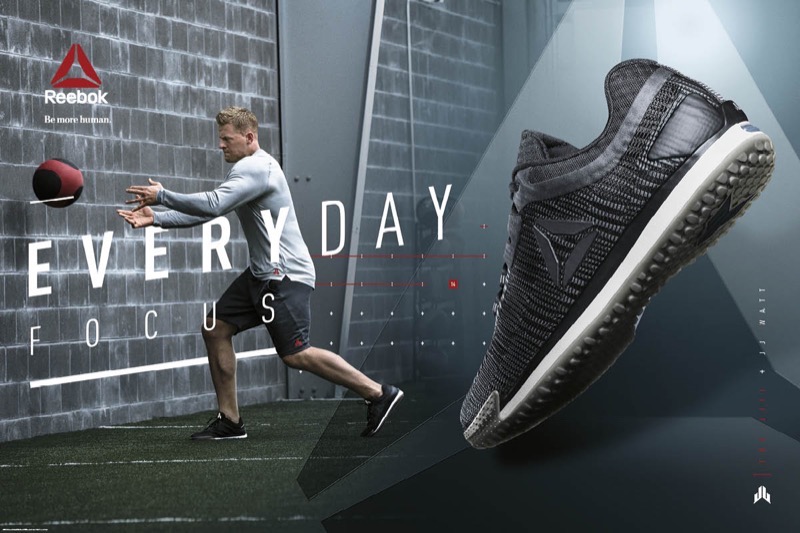 Although they don't have a ton of padding on them like traditional athletic shoes, they are very comfortable and we found that our feet weren't as fatigued and sore in them as compared to normal shoes, even after a long day.
For Weightlifting
Many people who lift weights prefer a zero drop shoe. This is because it can provide a more stable platform when doing deadlifts or squats.
Although Xero shoes don't provide a ton of support, some people actually don't want that in a lifting shoe. If this is the case for you, consider trying these ones out.
You'll be able to spread your toes wide, get a good grip on the floor, and bend deeply into your squats.
The Takeaway on Xero Minimal Shoes
If you're looking for a pair of barefoot shoes for running, CrossFit, or anything active, then Xero shoes should be at the top of your list. In terms of design and quality, they are among the best that we've seen.
However, barefoot shoes are certainly not for everyone. Some people require or prefer more padding and support during their workouts, so please keep this in mind before purchasing them.
If you're just getting started with minimal shoes, these ones may be a nice pick or you. They do have a little bit of padding (leave the insole in), and are shaped and feel kind of like regular training shoes.
However, as with any minimal shoes, start small and don't run for hours in them the first time using them! We recommend wearing them around the house at first, then for short runs or workouts. When you get used to after after 3-4 weeks, begin using them like a normal pair of athletic shoes.
Where Can I Get Them?
If you want to learn more about them, then head on over to Amazon. Click the button below to see the full range of size, color and style options for Xero shoes:

Does the Company Sell Other Minimal Shoe Products?
The company does indeed sell other products. You can find a range of sandals, casual shoes and hikers. Here are some of our top picks.
Women's Xero Shoes:
Men's Xero Shoes:
Have your Say about Xero CrossFit Shoes
What are your thoughts about Xero Minimalist Shoes? A winner, or do you prefer more traditional workout shoes? Leave a comment below and let us know what you think.
Also be sure to give this article a share on Facebook, Pinterest, or Twitter. It'll help other fitness enthusiasts, like yourself find this useful resource.

I am a Crossfit Level 1 + 2 Trainer, an avid Crossfit-er. I started bestcrossfitshoe.net with an aim to educate the fitness community and share knowledge on crossfit footwear, equipment's, nutrition and workout routine to help them make a difference in their lives.

Latest posts by John James (see all)
Last update on 2019-09-18 / Affiliate links / Images from Amazon Product Advertising API