A common question that many CrossFitters have is what they should eat before CrossFit. And, how many hours before a WOD should you eat? Keep on reading to find out everything you need to know about eating before a CrossFit workout.
Why Worry about CrossFit Nutrition?
The hour or two that you spend in the gym each day is obviously very important. However, so is the other 23 hours, especially if you're an elite athlete. You'll want to ensure that you're getting enough rest, and also adequately fuelling your body so that you're ready to go for the next day.
A tough WOD can really deplete the energy stores in your muscles. You'll want to fill them up with good stuff before your next workout so that you can perform your best. This in turn will help you to reach your goals faster.
Pre-Workout Meals: What to Eat Before CrossFit
The answer to the question about what to eat before a workout really depends on what time your workout is. Ideally, it'd be around 1-2 hours after eating a normal meal. This will allow time for the food to digest, but you'll have some energy to burn during your workout.
Early Morning Workouts
However, if this isn't possible, then you'll need to adapt a little bit. For example, if you like to work out early in the morning at 6am, then you may not have time to eat a full breakfast and wait an hour.
In this case, you'd want to make sure you ate a healthy, full meal for dinner the night before. Then, 30 minutes before your workout, grab something like the following:
Protein shake
Piece of fruit
1 granola bar (homemade is best)
Energy balls (homemade)
1/2 a medium-sized baked potato
Slice of toast with peanut butter or almond butter
Small Greek yogurt with berries
2-3 dates
Boiled egg
Apple with peanut butter
Fruit smoothie with yogurt
Handful of nuts or seeds
After the workout, be sure to eat your normal, healthy breakfast. The sooner you can do this after your workout the better.
Late Morning or Afternoon Workouts
If you eat breakfast early in the morning, or have lunch around 12, but then work out 3-4 hours later, you're going to need to fuel your body before doing this. Ideally, you could eat 1-2 healthy snacks about 30 minutes to an hour before your workout.
And of course, eat a well-balanced, healthy breakfast or lunch instead of just relying on snacks to get you through the day.
The suggestions from the above list would work well for snacks.
What Should I Eat Before Workout Out?
What to Eat Before a CrossFit Competition
If you have a big competition like the CrossFit Games coming up, or a smaller, regional competition, then you may want to know what you should eat before a competition.
We recommend not veering away from your regular diet when you're training. If you normally eat bacon and eggs for breakfast, stick with that is possible. Or oatmeal and berries, opt for that. For lunch and dinner, it's much the same.
And just eat whatever snack you'd normally eat before a workout, within the same interval of time.
Just about the worst thing you can do before a competition is to surprise your body with new routines, either with food, sleep or otherwise. Try as far as possible to maintain your normal routine.
That said, many people when they're training may do one workout/day. If you're in a competition, you may be doing up to 3 workouts a day. Our recommendation is to eat slightly more at your  regular meals, but not so that you're too full and lethargic. Then, eat more healthy snacks throughout the day than you normally would. This is particularly true for after a long, gruelling workout.
CrossFit Competition Day: What to Bring to Eat?
Should I Follow the Zone Diet or Paleo Diet?
If you ask your trainer or the other people at your CrossFit box, you'll find that there are many people who advocate using either the Zone Diet or the Paleo Diet. However, many top athletes don't follow either of these plans and just advocate eating an overall healthy diet.
In reality, the choice is yours and you'll need to do your own research to decide what's right for you. We usually recommend following a healthy diet with lots of veggies, lean protein and whole grains. And, laying off the junk food and processed food.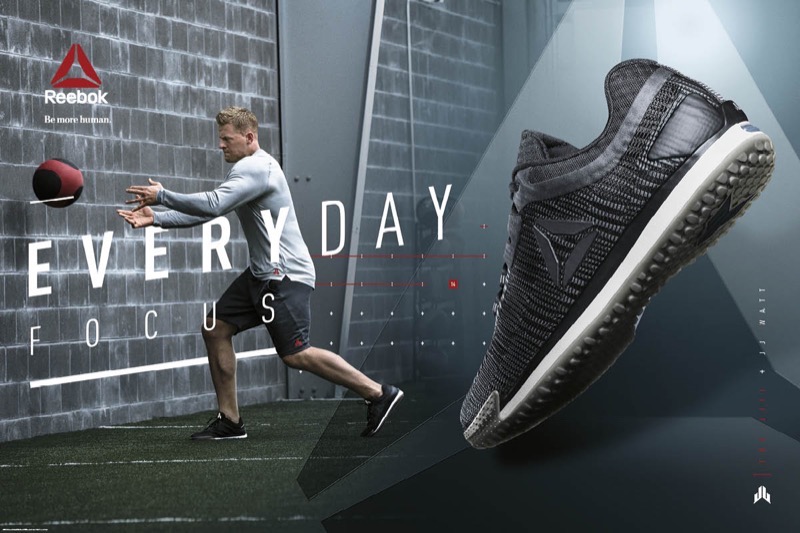 Here are some general recommendations. You should aim to eat:
1/3 lean protein
2/3 healthy carbs that are low on the GI index
A small amount of healthy fats
What about Eating after CrossFit?
A serious CrossFit workout can deplete a ton of calories and it can make sense to refuel after a workout so that you're ready to go for the next day, or even another workout in the same day if you're an elite CrossFit athlete. 
Here are some of our top picks: Healthy Snacks for After a CrossFit Workout.
A CrossFit Games Athlete Day of Eating
Have your Say About What to Eat Before CrossFit
Do you have any go-to meals or snacks that you like to eat before a CrossFit workout? Please share them with us here, we'd love to hear from you.
Also be sure to give this article a share on Facebook, Pinterest, or Twitter. It'll help other fitness buffs, like yourself find this useful resource.

Tony is a licensed nutritionist from California, who developed an interest in fitness while he was in college. When he realized that his regular exercise routine was not helping him lose some of his extra weight he decided to sign up at the local CrossFit gym. Now not only is he an avid CrossFitter, he is also a coach. You will usually find Tony at the local gym where he uses his knowledge of proper nutrition to help other athletes achieve all of their goals.

Latest posts by Tony Calder (see all)