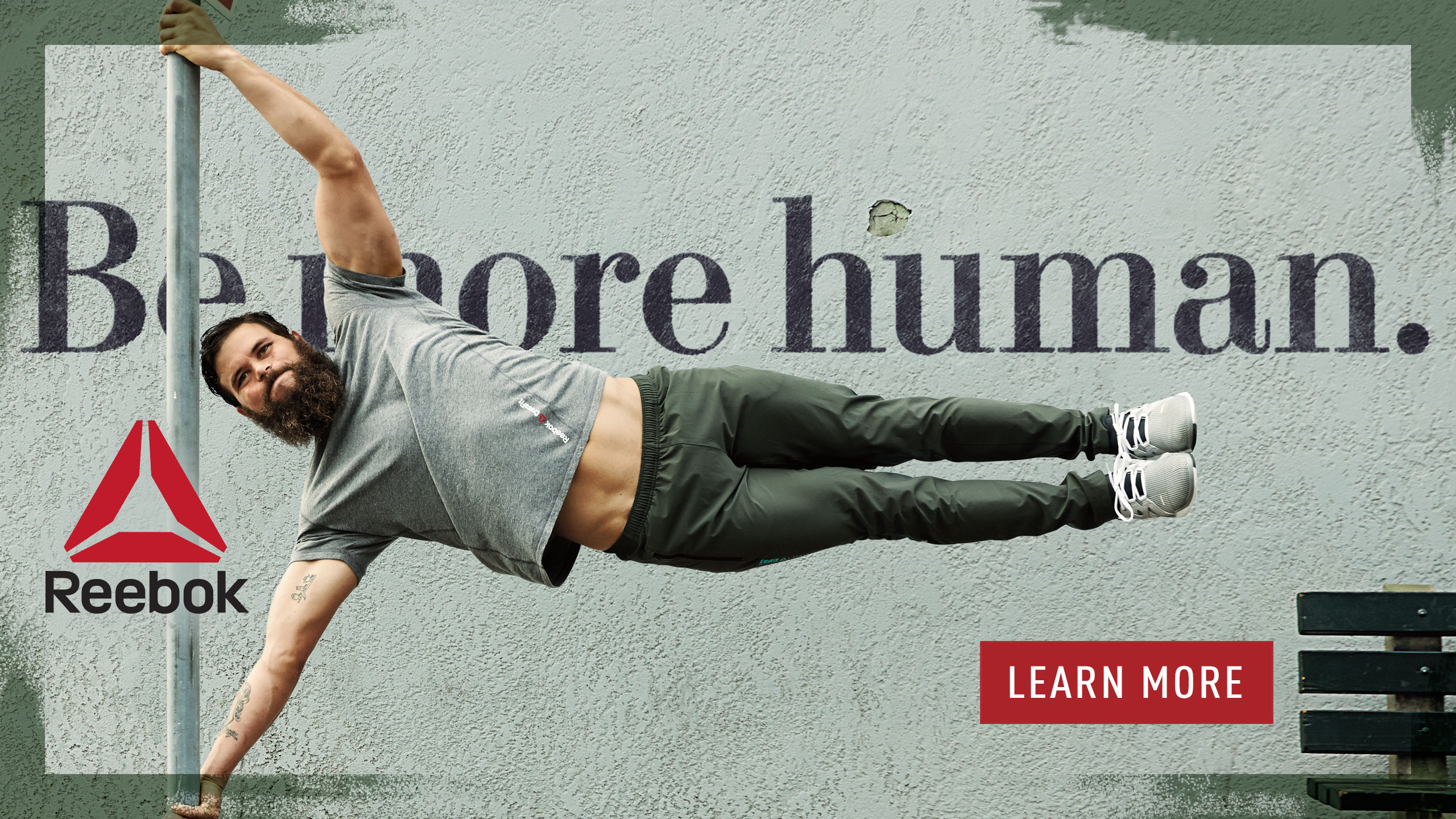 If you are one of the thousands of athletes that simply can't imagine working out with anything other than your New Balance shoes, you are not alone. New Balance is a leader in performance-enhancing footwear, and their cross-training shoes are no exception.
Their shoes are not only stylish and long lasting, they also provide exceptional balance and stability even during CrossFit's lifts and squats. Read our buying guide packed with information to help you decide if a pair of New Balance Cross-Trainers is right for you.
New Balance Crosstrainers: Top Quality CrossFit Shoes
Their shoes are designed for comfort and support, and their shoes are also available in a wide range of sizes. With New Balance, you can easily go from lifts and squats straight into your runs, making them perfect for any of the CrossFit competitions you might decide to enter.
You can look great, perform better, and have shoes that fit comfortably with any of our picks for best New Balance cross-training shoes for men. New Balance is one of the top brands in the business when it comes to training shoes.
Top Picks for New Balance Workout Sneakers
Here's a sneak peak at our top picks, or keep on reading for all the details about each one:
Recommended New Balance Shoes for Men
Here are some of the top picks for New Balance Shoes for CrossFit.
#1: New Balance MX20v7 Cross Trainers
MX20 Minimus Cross-Training shoes are lightweight and durable, and they give you the perfect platform for all of your lifts and squats. Power through any of your WODs, or use them for all of your endurance training.
Ideal for Short Runs or Lifting
With a cushioned midsole for comfort and support, you'll be able to cover any of your off-road runs, and the 4 mm heel-to-toe drop gives you the extra lift you need for your deadlifts and squats.
Available in several different colors including plain black and even in wider sizes, these shoes will get you through all of your interdisciplinary workouts. Seriously, wear them to the gym or your CrossFit Box and you'll get a ton of compliments from people wondering about what kind of shoes these are.
What about for CrossFit? 
Is this shoe ideal for a CrossFit type workout? You'll be doing lots of running, jumping, lifting and climbing. We certainly recommend sticking with a crosstrainer like this one because you'll want a shoe that can handle all these things easily.
The New Balance minimus cross-trainer is one of our top products for this kind of workout.
Sale
What Do People Think About Them?
—>Read More Customer Ratings and Reviews Here<—
"Very well-designed and probably the best pair of athletic shoes I've ever owned. I use them for all kinds of gym workouts, as well as Dance Dance Revolution. They're super-light, durable, but also do well for some light weightlifting. Love the fresh foam insole"
"This shoe is a little slice of heaven! Yes, there isn't a lot of arch support, but that's what you get in a minimus shoe. The soles offer enough shock absorption and protection. Overall, an excellent pair of shoes."
"I use these sneakers for just about everything: walking around the neighborhood, sports with the kids, gym workouts, easy trail runs and doing errands. Basically, I use them every single day and when they wear out, I'm going to get another pair!"
Where to Buy Them?
Sound like they might be right for you? You can shop now online, and often get free shipping with Amazon Prime:

Learn More about the New Balance MX20
---
#2: New Balance Minimus Running Shoe
If you love running barefoot, then this shoe's barefoot design will appeal to you. The shoe's lightweight design will never slow you down, and the Vibram sole will give you the traction and stability you need to run over any terrain.
Great for the Gym Too
It can also easily switch over to your power lifts and lunges. The shoes feature no seams or stitching, making them even more durable than other minimalist running shoes. Available in several fashionable colours, these shoes will let you feel like you are running barefoot while still being able to switch to other strength training exercises.
What Do People Think About Them?
—>Read More Customer Reviews<—
"I've tried a ton of different minimalist shoes over the years and these ones are by far the most durable. They also fit the best, and are nice and snug in the heel, but roomy enough in the toes. I use them for CrossFit workouts, and other types of gym workouts and couldn't be happier with them."
"I haven't tried them for running outside yet, but they're perfect for Cross Fit and lifting style workouts in the gym. Nice grips, and the lack of heel drop makes them perfect for things like squats and deadlifts."
New Balance Minimus Running Shoe Review
Where to Buy Them?
You can check them out for yourself over on Amazon, and you'll often get free shipping with a Prime membership:

---
#3: New Balance 857v2
Price Disclaimer
If you're looking for a reasonably priced crosstraining sneaker that's ideal for a CrossFit workout, then you'll want to consider the New Balance 857. This is particularly true if you roll your feet inwards when you move because these shoes have some nice stability and arch support.
Key Features
Here are some of the features that you'll want to know:
Stability and arch support
Dual density ENCAP in the midsole
Internal shank
Moisture wicking lining
Suede upper
Asymetrical rollbar for arch support
PU molded footbed it extremely comfortable
Responsive N2 technology for added cushioning and injury prevention
10 mm Differential
With a heel to toe drop of 10mm, these shoes are closer to a running shoe than anything else. This means that you'll do well with them for workouts heavy on the sprints or cardio.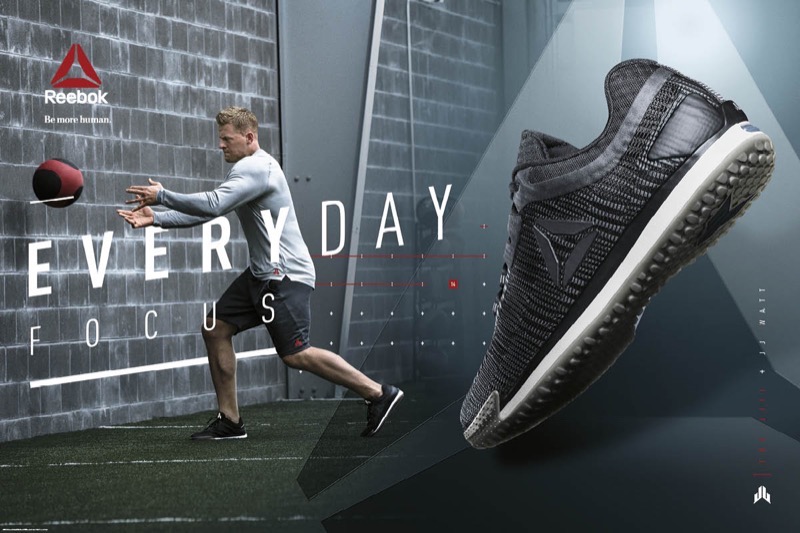 However, if you're looking to lift some serious weights, they may not be right for you as you'll want a flatter shoe that's under 5mm. Consider the Nike Metcon 4, or Reebok Nano 8 instead.
Ideal for Work
These shoes come in quite plain styles and colors, which may make them ideal for work when you're on your feet all day. For example, a nurse or ER doctor, or in a restaurant.
User Reviews
"I tend to overpronate and these shoes helped to correct that. They have some serious stability! I use them for gym workouts, sports with the kids, walks around the neighborhood, tennis with friends and just about everything."
"After much research, I decided on these New Balance crosstrainers for my CrossFit workouts. I needed a shoe with some stability and these ones were recommended to me by my trainer. Overall, a great shoe and I'm able to work out hard in them, without injuries which is the most important thing."
"So far, they've lasted over a year now and I wear them almost every single day, so no issues with durability. They're great for weightlifting, cardio at the gym, or some casual sports stuff. A nice, reasonably priced training shoe."
Shop Now
Do they sound like the right pair of athletic shoes for you? You can check out the New Balance 857's on Amazon today, and you can often get free shipping with a Prime membership:

Compare the Best CrossFit Shoes
If you're looking for a pair of shoes to get through that next WOD, then you're going to want to check out this handy comparison chart below for some of our top picks:
New Balance shoes are designed to enhance your performance through all of your daily workouts. Available in several different sizes, including wider ones, finding shoes that fit suddenly got easier.
Have your Say about New Balance Cross Fit Shoes
What's your top pick for workouts shoe from New Balance? Leave a comment below and let us know what you think.
Also be sure to give this article a share on Facebook, Pinterest, or Twitter.

I am a Crossfit Level 1 Trainer, an avid Crossfit-er. I started bestcrossfitshoe.net with an aim to educate the fitness community and share knowledge on crossfit footwear, equipment's, nutrition and workout routine to help them make a difference in their lives.

Latest posts by John James (see all)
Last update on 2019-04-18 / Affiliate links / Images from Amazon Product Advertising API