CrossFit is becoming increasingly popular around the world. If you are thinking of opening a CrossFit gym, then you need to consider a number of factors.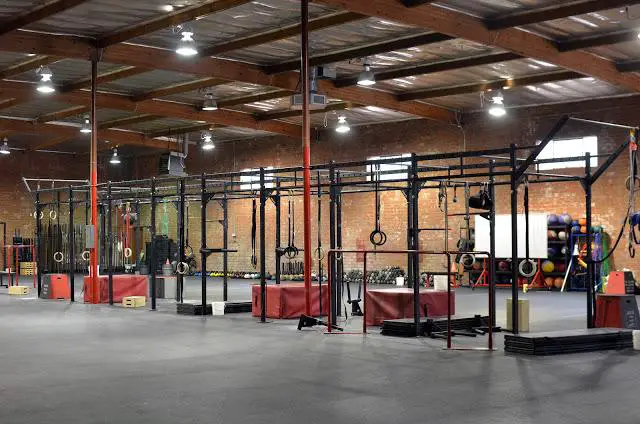 How to open a CrossFit gym? Let's get to it!
How to Start a CrossFit Gym
To be a better coach you may find a lot of information on the Internet. But what is found to be the most demanding and testing part for most owners is not the coaching angle but the business-running portion of the business. Good coaches don't always make good businessmen or women. There isn't much out there in the way of business advice for a box owner.
Though many such suggestions on how to run a gym business are not available, firsthand experiences of CrossFit gym owners and their advice are given below for your benefit.  All these ideas are mostly concerned with profitability and how you can be successful through a number of systems. CrossFit boxes are opened with a motive to change the lives of people and to show the true values of CrossFit.
However, just being a great coach does not serve the purpose here. Apart from that, financial success is also necessary so that you can thrive in the business for a long time and your box may progress forward
Quick Start Guide for Opening a CrossFit Box
We'll get into all the details that you need to know, but here are a few tips for how to open a CrossFit gym:
Make sure that you sign up for a CrossFit certification course. At minimum, you'll need to be a level 1 trainer, but higher levels of certification are obviously better. Or, hike a lead trainer who meets this criteria.
Pay an annual licensing fee to CrossFit
Find a location
Think about pricing
Set up speciality classes to set yourself apart from the competition
Make a website
Hire employees and coaches
Use social media to market your gym
Keep track of money in, and money out
Network with other fitness professionals
Don't forget that there will be setbacks and challenges to overcome
Pay attention to the local laws in your area as you may need to meet certain requirements, get inspections, etc.
Will you offer Kids CrossFit classes?
How to Start (and Run) a CrossFit Box
Choose The Correct Location for your CrossFit Box
Fixed cost is something that if kept under control will yield excellent results in the long run. Now rent is one of the greatest fixed costs incurred when you start up a gym. A lot of people who think of opening a gym get too anxious or excited and open up as soon as possible. As a result of letting their enthusiasm speed up the decision as to where to start up, they don't take the time to make a good decision about location.
Be Prepared for the Long Term When you Open a CrossFit Gym
Find a place that has long-term potential. Search for a position that comes with an adjacent provision in case you think of expanding later. You should also ask your landlord whether you may get "Primary Refusal Right" for the property. This implies that the landlord is bound to first let you know whether any tenant is willing to hire the adjoining region, and you will possess the right to hire those if you want to expand. If you don't want to expand then that's ok. You are just keeping your options open.
Make certain that you arrange things for the long term so that after some time, if you are flourishing, you do not have to relocate just because you did not put renewal terms on the original lease. It is always a good idea to go for a three or five year renewal in your hire. The majority of the landlords will desire you to hang about but still take precautions that you do not have to search for a new location after some years.
Be an All-rounder for the Business
Being a jack-of-all-trades is mandatory if you start a small business. You are supposed to be the electrician, janitor, marketing team, and CPA, and also perform some of the other duties that you did not think were a priority. Educating individuals for CrossFit is solving a minor puzzle. Now if this is a thing that you want to continue for quite some time, you are required to formulate this as a cost-effective business, and to do that you have to use up a great amount of time sending out mails, establishing memberships, and undertaking financial reports.
Adding up to that, you will be replacing lights, unblocking toilets, wiping rubbers, fixing apparatus, cleaning up weights, answering the phones, paying a lot of taxes, and much more that you did not even think of in the first place. Though this is meant only during the initial days. Eventually, you can hire people who will do such jobs. But, in the beginning, you need to be prepared to do it all for your small business!
Execute the First Day Like an Experience
At first you can keep things casual when you don't have many members. However, this is not recommended at all. Build up your structure from the beginning and execute it as if 100 members are in your gym. This will help you build a solid base for later.
It is advised that you not let bad habits be set up early, as they will be extremely tricky to alter in the long run. Ascertain your new protocol for members at the beginning. It may seem to be very easy to scribble or jot down the details of membership when it is just 10- 20 members, but think of the time when there will be at least 150 members and you won't be able to take down notes on your spreadsheet anymore.
Find some membership software that you are comfortable with. Also, try to utilize it on the first day. Make certain you employ a method that can do the whole lot for you, like that of setting up memberships, executing payments, social integration, and WOD tracking. WODIFY and ZenPlanner are two software systems that come to mind.MindBody Online is another one that can be very helpful in this case.
Don't Think Too Little of Your Services
If you have very low prices at the beginning, it will make it much harder for you to increase them in the long run. It is always preferable to have 100 members providing $200 per month as an alternative to $100 per month provided by 200 members. The lesser the membership fee, the greater the number of consumers you will require to come into the box so that you can earn a profit. Moreover, the greater the members your box brings, the more you spend on things like equipment and maintenance.
One more thing that you should avoid is offering special deals to people that you know or that you want to do a favor for. For example, a third cousin, a friend, or a neighbor. The last thing you want to finish doing is placing yourself in such a position where one person discovers that he or she is paying a variant for the same facility as someone else.
Everybody desires a deal, as well as each one, comes up with a "special" state of affairs that, according to them, is worthy of a cut-up rate. So in order to make it easier for you, stick to the prices you set up, even for people you know personally.
These are some of the points that you should keep in mind once you think of starting up a box to teach CrossFit. If you keep these things in mind you will surely find it easier to set up your CrossFit gym, as you already know what to do and what not to as you start up.
What's it Like to Start a CrossFit Gym?
Find out the real deal in this short video below:
Have More Money than You Think You'll Need
Have you ever heard of someone opening a business and it costs less than they thought it would? Probably not, because it just doesn't happen that much.
Instead, there are usually all sorts of unexpected costs, like paying for an inspection or having to install handicap ramps, etc.
Seriously, there are a million and one things that can pop up and you should have at least a few thousand dollars in reserve to account for this.
Imagine if you set aside say $50,000 to open your box. You get everything almost set up, have employees hired, etc. Then, something comes up that'll cost a few thousand dollars over your budget. What do you do if you can't pay this? Close up? It's such a waste of time and money!
CrossFit Gym Startup Costs
So, exactly how much does it cost to open up a CrossFit box? One estimate puts it at between $20,000 and $70,000 USD. It's $1000 for a level 1 CrossFit certification and then $3o00 in licensing fees.
Another recommendation is to have at least $30,000 before you even consider it!
Beyond that, you'll need money to renovate a space, purchase equipment, and train employees before opening. You'll also have to build a website and get social media channels up and running. Also consider the cost of buying computers to and software to manage memberships, etc.
Monthly rent of course depends on location, but you can expect somewhere between $3000 and $600o a month.
FAQs
There are a number of common questions that people have about this topic. Here are the answers to some of the most popular ones.
What equipment do I need to open a CrossFit box?
Some essential equipment for a CrossFit box includes barbells, bumper plates, pull-up bars, kettlebells, rowing machines, medicine balls, and plyometric boxes.
How much space is required to open a CrossFit box?
The space requirement for a CrossFit box can vary, but typically you'll need around 3,000 to 5,000 square feet to accommodate the equipment, workout areas, and other facilities.
Do I need any specific certifications to open a CrossFit box?
To open a CrossFit box, you need to be a CrossFit Level 1 Trainer. It's also beneficial to have a solid understanding of fitness and business management.
How much does it cost to open a CrossFit box?
The cost of opening a CrossFit box can vary depending on factors such as location, size, equipment, and renovation costs. On average, it can range from $20,000 to $100,000 or more.
How do I attract members to my CrossFit box?
You can attract members by offering free trials, hosting community events, promoting on social media, partnering with local businesses, and providing excellent coaching and programming.
What are the benefits of owning a CrossFit box?
Owning a CrossFit box allows you to pursue your passion for fitness, help others achieve their health goals, build a supportive community, and potentially generate income from memberships and services.
How can I create a positive community culture in my CrossFit box?
Foster a positive community culture by promoting inclusivity, organizing member events, encouraging teamwork and support among members, and providing a welcoming and encouraging environment.
Are there any risks or challenges associated with opening a CrossFit box?
Yes, some challenges include high competition, maintaining a consistent membership base, managing expenses, and ensuring the safety of participants during intense workouts.
How can I differentiate my CrossFit box from others in the area?
You can differentiate your CrossFit box by offering specialized training programs, unique classes or workouts, providing excellent customer service, or focusing on a specific target audience (e.g., athletes, seniors, beginners).
Have your Say about How to Open a CrossFit Gym
Have you been through this before? Any tips or tricks that you'd like to share? Leave a comment below and let us know.
Also be sure to give this article a share on Facebook, Pinterest, or Twitter. It'll help other fitness buffs, like yourself find this useful resource.