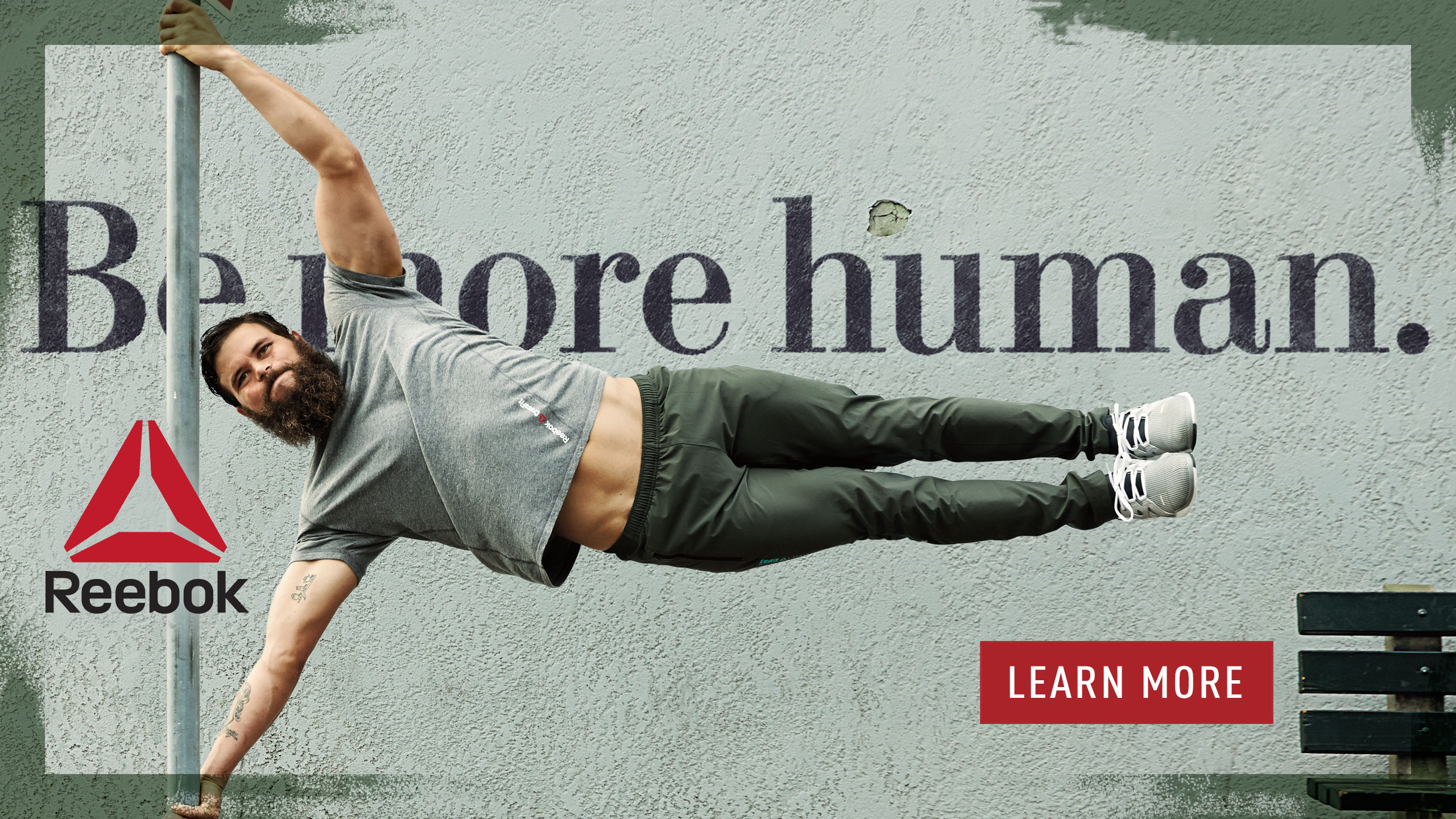 adidas Performance Mens Powerlift.3 Weightlifting Trainers Shoes - 13.5 Blue, Green
Synthetic leather upper - Provides optimal support and comfort.
Air Mesh - In the collar, tongue and heel lining to provide good breathability and durability.
Wide Velco Strap - Easily adjustable fastening.
High-Density Die-Cut Wedge - Offering a stable base to support weight increase.
Anti-Slip Rubber - Offering maximum grip and stability mid workout.
For a serious workout, you'll need the right products and equipment, and what's on your feet is no exception. Keep on reading for your guide to these popular power lifting shoe.
Adidas Women's Powerlift .3 Cross-Trainer
The Adidas Performance Women's Powerlift .3 Cross-Trainer is a top-quality shoe. If you're looking for a reasonably priced shoe that will help you achieve maximum results in the gym, you should consider this one from Adidas.
Adidas is one of the top brands in the business, with a reputation for making some of the best workout shoes. The Powerlift 3 is no exception.
Adidas Powerlift 2 vs 3
The Powerlift .3 is a newer version of the extremely popular and very highly-rated Adidas Powerlift .2. The main differences between the Powerlift 2 and the Powerlift 3 appear to be the addition of the following:
Air mesh lining in the forefoot for increased breathability which makes them comfortable to wear
A wider strap for a tighter fit
An improved anti-slip outsole
A bit more support in the midsole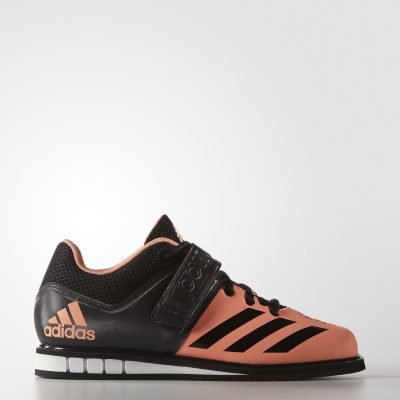 Excels at Lifting
If you're looking for a shoe that will be handle any amount of weight you throw at it, this one from Adidas is a solid choice. While it's mainly designed as a lifting shoe, it is flexible enough to handle small amounts of sprinting, jumping or rope-climbing that you'd encounter during the course of a CrossFit workout. 
But this shoe really does excel in workouts that are focused mostly on lifting. You'll have a solid, stable platform to achieve your personal bests. We LOVE this lifting shoe and we're sure that you will too.
What Can I use These Shoes For?
Besides a CrossFit workout heavy on the lifting, you could also use these for a variety of things including the following:
Olympic style weightlifting (clean and jerk, or snatch)
Powerlifting
Gym workouts, particularly squats and other leg exercises
What about Using Men's Shoes?
For years, there just weren't many options for women's weightlifting shoes, so lots of women were using men's shoes. The good news is that you don't have to any longer! Try out a pair of women's lifters and notice the difference—they're narrower and just fit better.
Where Can I Buy Them?
Sounds like the shoe for you? There are plenty of features that you'll love. You can get this popular CrossFit shoe on Amazon today. View more details about them today:

Compare Adidas Powerlift 3 Women's Shoes
Find the model that'll work for your next workout:
A Perfect Introduction to Powerlifting Shoes
If you're looking for your first pair of powerlifting shoes, then these Adidas Powerlift .3 should be one of your first choices.
Cheaper than Other Options
First of all, they're a lot cheaper than some of the more serious lifters. In general, they are around half the price of the more expensive ones
Although they come in with a cheaper price-tag, the quality of these things is still high and they do what they're designed to do—offer some good stability while lifting heavy weight. In particular, the heel to toe drop is ideal for someone looking to increase their weight while squatting.
Hybrid Between Converse and Crosstrainers
The Adidas Performance Women's Powerlift .3 is kind of a hybrid between these more substantial weightlifting shoes and Chuck Taylor's or cross-training shoes, so it's a good choice for beginners.
At some point in time if you're getting into workouts that deal with some heavy weights, especially squatting, you'll want to switch over to a dedicated lifting shoe. It's important to have a stable base because the last thing you'll want to worry about when going for your personal best is what's on your feet.
AdidasWomen's Powerlift .3 Cross-Trainer Pros:
Low heel-to-toe drop, ideal for weightlifting
Lightweight leather upper is comfortable while supporting the ankles
Mesh throughout the upper for added breathability
Wide strap over laces for a secure and solid fit on the foot
Very stable platform for lifting weights with the hard rubber sole on the bottom
High density mid-sole core
Ideal heel height
Comfortable, padded tongue
Variety of bright colours (green, blue, pink, etc.)
Roomy in the forefoot
Very high customer ratings and reviews
Lots of size options
Durable, strong synthetic leather
Adidas Powerlift 3 Women's Cross-Trainers
Adidas Performance Women's Powerlift .3 Cross-Trainer Cons:
Extra wide fit may not work well for those with narrow feet
Might be expensive for some (up into the $100 range)
Lack of flexibility and mobility means that they're not designed for running or jumping although small amounts are fine
Too lightweight for some who prefer a sturdier shoe
The biggest negative to the Adidas Powerlift 3 is the material in the heel. EVA is durable, and will possibly last for quite a while.
However, many of the more expensive shoes contain TPU which is far more durable and rigid, despite being similar in weight. Another reason to opt for TPU over EPA is that EVA can compress slightly under extremely heavy loads, which some lifters may not want to happen.
Comfort
If you're looking for a super-comfortable shoe, you've come to the right place. People love the Adidas Powerlift 3 because it is a very comfortable shoe that offers a really stable platform for lifting. With a few key improvements including the wide strap and increased air flow throughout, Adidas has made this power lifting shoe even more comfortable.
The Adidas Powerlift 3 is kind of a hybrid between a tennis shoe and a serious weightlifting shoe. It's for this reason that many people find it extremely comfortable. It's not so dissimilar to what you've probably been wearing previously. But, it offers a bit of extra stability and protection when lifting some serious weight.
Running
Can I run in them?
The Adidas Powerlift .2 Cross-Trainer is a not a good choice if you're doing workouts that are heavy on the running. While they can handle a small amount of sprinting like you'd encounter during a CrossFit workout, they shouldn't be used for any more than that.
They're too heavy, stiff and have a low heel-to-toe drop. Plus, they are not flexible enough to use them for this purpose. For these reasons, they don't make good running shoes. If you're looking for a pair of runners, consider any of the following: Shock-Absorbing Shoes.
Of course, this makes them not a great choice for almost all sports. You'll want to keep these ones for a dedicated gym shoe.
Weightlifting
These new shoes from Adidas excel in the weight room. They have a minimal heel-to-toe drop which gives the user a really solid feeling.
The Adidas Performance Women's Powerlift .3 grip the floor extremely well so you never have to worry about slipping while lifting. The strap across the laces ensures a really solid fit. In short, they make an excellent weightlifting shoe for women!
We also love the low heel height. This means that you'll feel way more solid when doing squats or deadlifts than with a more general athletic shoe.
If you have flat feet, but are looking for a solid shoe, these ones from Adidas make a nice choice. They offer some serious support and stability and your feet will feel very comfortable, even after a long workout.
Can I use Them for Cross-Training?
A common question that people have is whether or not these trainers are ideal for a CrossFit workout, or other similar workout that involves a wide variety of activities. For example, running, jumping, handstands, rope climbing and lifting.
In reality, these shoes are best for weightlifting and aren't suitable for these kinds of workouts that have a bit of everything in them. A better choice would be a pair of minimal shoes, or cross trainers.
What People are Saying about the Adidas Performance Women's Powerlift .3 Cross-Trainers:
"I've always used flat weightlifting shoes, but I started to have problems with my knees and lower back. My coach suggested these ones because they have a bit of a lift to them. I'm so happy I went with them. I'm rebuilding my heavy weight threshold and am injury free so far. They're reasonably priced too."
"The Adidas Powerlift Cross-Trainers are very comfortable, and I love the bright colour and fun design. They have some great arch support for my flat feet. They are very stable and I feel solid lifting in them. The only small negative is that I think the heel could be lifted a bit more than it is."
"The Adidas Performance Women's Powerlift .3 allow for a much more stable, deeper squat than was possible with the previous shoes I was using. I love the ankle support, how my feels stay in place easily and how they prevent lateral movement. Overall, a great shoe for women at a reasonable price and I'd definitely recommend them. The fit is true to size in my experience."
"Nice product that's ideal for strength training, but wish the color and design were a bit more fashionable! Roomy in the toe box, unlike some other similar shoes."
—>Check More Customer Reviews and Ratings Here<—
What about Adidas Powerlift.3 for CrossFit Workouts?
Okay, so you're wondering if the Adidas Powerlift 3 is the right one for your next CrossFit WOD. It all depends on what the workout consists of.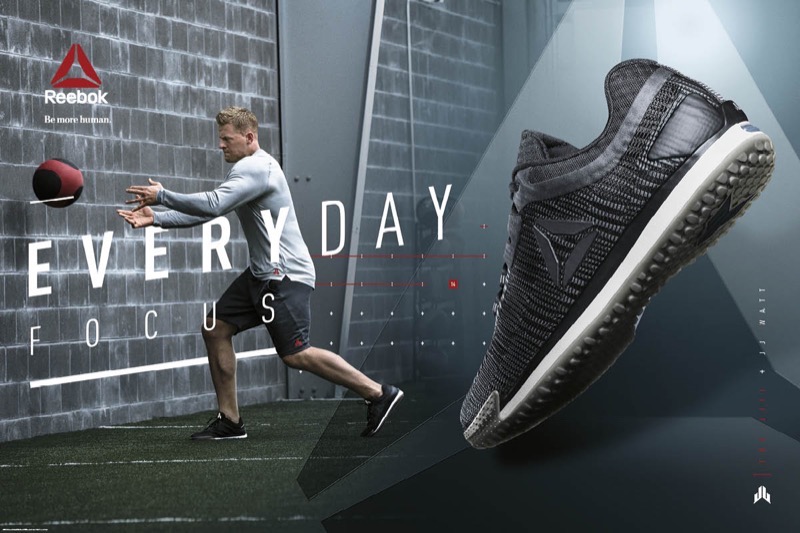 If mostly lifting, then this is where the Adidas Powerlift really excels. The minimal heel-to-toe drop, along with the sturdy design and strap across the top will give you some serious stability.
However, if your workout consists mostly of running, rope climbing or box jumping, then you might want to consider a specialized Cross-Fit shoes. Check out the chart below for our top picks:
Best CrossFit Shoes for Women
Adidas Performance Women's Powerlift.3.1 Squatting Demo
Can I Use them for Running?
If you're looking for a pair of shoes to run your next marathon in, or even a 5k, these squat shoes are certainly not it. They're stiff, heavy and flat, the opposite of what you want in a pair of running shoes.
However, if you plan on doing some light cardio or the odd sprint during your workout, then these actually make not a terrible choice, and are more comfortable than most other OLY lifting shoes. Seriously, they're kind of okay, and you can certainly walk to the gym in them, unlike some other similar types of shoes.
If you want to run a marathon, then you'll need to consider one of these options: The Best Shoes for Runners.
The Takeaway on the Adidas Performance Women's Powerlift .3 Cross-Trainer
The Adidas Performance .3 Cross-Trainers are one of the best shoes for workouts that are focused on weightlifting. They offer an extremely stable platform for lifting, which will help you achieve your personal bests.
After all, you don't want to have to worry about what's going on with your feet when you're trying to lift. These shoes won't get in the way and they feel extremely secure and comfortable on your feet.
One of the Best Shoes from Adidas
The Powerlift 2 was an extremely popular lifting shoe and we're happy to see that Adidas improved them to make an even better one! We give the Powerlift .3 our recommendation if you're looking for a shoe to lift some weights in. You really can't go wrong, especially when considering how affordably priced this top-quality shoe is.
It's a serious shoe for serious athletes.
Where to Buy the Adidas Women's Powerlift 0.3
Do you want an affordable, but top-rated weightlifting shoe that will offer you some serious stability on a heavy lift, or deep squat? Thought so. You can get the Adidas Powerlift 3 Women's Shoes today. Shop now on Amazon and order your pair today:

Reebok Legacy Lifter vs. Adidas Adipower
Learn more about the Reebok Weightlifting Shoe, and how it stacks up against Adidas:
Adidas Performance Women's Powerlift .3: Have your Say
What are your thoughts on the Adidas Performance Women's Powerlift .3 w Cross-Trainer Shoe? Ideal for squats, or do you have another go-to shoe? Leave a comment below and let us know.
Also be sure to give this article a share on Facebook, Twitter, or Pinterest.

Brian is a freelance fitness writer based out of Houston, where the hot, humid weather makes it difficult to exercise outdoors. To help his city get in shape he decided to start incorporating fitness tips in his weekly blog. Once he discovered CrossFit, and the fact that the WODs can be easily done inside an air conditioned building he was hooked. Now he has made it his mission to get everyone in his city healthy and active with CrossFit.

Latest posts by Brian Westen (see all)
Last update on 2019-07-20 / Affiliate links / Images from Amazon Product Advertising API