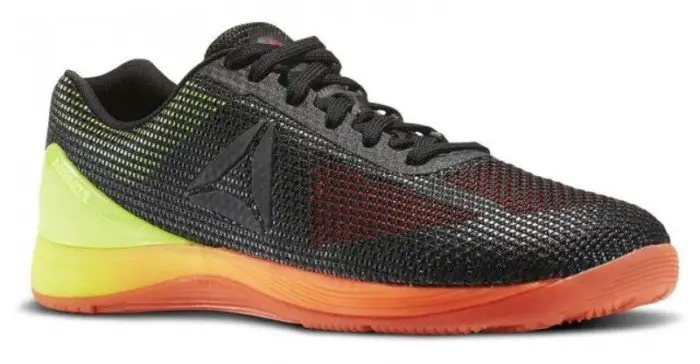 Are you looking for one of the best pairs of CrossFit shoes? If yes, then you'll certainly want to consider the CrossFit Nano 7.0. They're ideal for all things gym workouts, including a tough WOD.
Keep on reading our buying guide packed with information to help you decide if they're the right pair of cross trainer shoes for your next workout. They likely are—Reebok is one of the top brands in the business.
Introduction to the Reebok Men's CrossFit Nano 7.0 Cross-Training Shoe
New for 2017 is the latest offering from Reebok. Reebok has a reputation for putting out some of the best CrossFit shoes on the market today. Some of their most popular CrossFit shoes include the Reebok CrossFit Speed, and the Reebok CrossFit Nano Pump.
The Reebok Men's CrossFit Nano 7.0 follows along with these other shoes-it's a top quality CrossFit shoe at a very reasonable price. It's durable, and has some serious cushioning. This makes it a solid win here at Best CrossFit Shoes.
Here are some of the key features that you'll want to know about.
Flexible Enough for Sprints, Strong Enough for Lifting
If you're looking for a CrossFit shoe that can do a bit of everything reasonably well, then you need to consider the Reebok Nano 7.0 as one of your first picks. They are light and flexible enough for sprinting and the addition of a heel piece makes them sturdy enough for lifting.
4 mm Differential
A heel to toe drop of 4mm makes it a decent at both of these things. It's shorter than most running shoes, but higher than weightlifting shoes. We find that 4-5mm is a nice middle-ground that works well for a pair of cross-training shoes.
Nice Color and Design
We also love the NanoWeave in the upper, which will keep your feet cool during a tough workout. Nobody likes sweaty, stinky feet, right? Add in some nice colors and design and Reebok certainly has a winner!
Reasonably Priced
Now that the Nano 8 is on the market, you can get some great deals on the 7 if you're on a budget. So, shop around (especially online) and you should be able to pick these up easily for less than a hundred bucks. Not bad for a pair of top-quality cross trainers.
Shop Now
We love these shoes here at Best CrossFit Shoes and we're sure that you will too! Check out the Reebok Nano 7.0 on Amazon today, and you can often get free shipping with a Prime membership:

Nano 6.0 vs. Nano 7.0
Let's go into a few more details about the Reebok Men's CrossFit Nano 7.0. Reebok takes customer reviews very seriously and keeps improving upon their Nano series. New for the 7.0, as compared to the Nano 6.0 are two things. Let's talk about them in more detail: NanoWeave vs. Kevlar Infused Upper, and the added heel piece.
NanoWeave vs. Kevlar Infused Upper in Nano 6 vs 7
First, there is the addition of NanoWeave. Previous offerings of the Nano series had a Kevlar infused upper, which meant that they were extremely durable but not so breathable. With the addition of NanoWeave, the Nano 7.0 will be extremely breathable, comfortable and keep your feet happy during a tough workout.
While they are slightly less durable with the removal of the Kevlar, it's worth it in our opinion to have a shoe that will keep your feet cool during your WODs. How often do you rope climb anyway?
Added Heel Piece for the Nano 7
The next difference between the Reebok Nano 6.0 and the 7.0 is the addition of a heel piece. This is designed to add some stability when doing some heavy lifting. These shoes will be able to handle a heavy load with ease, unlike some of the previous Reebok Nano offerings.
What about the Reebok CrossFit Nano 8?
Reebok has recently come out with the Nano 8.0, and they've take the feedback from the 7 seriously. This new shoe is more flexible and breathable and also has a more comfortable sockliner and insole. You can check out our review here: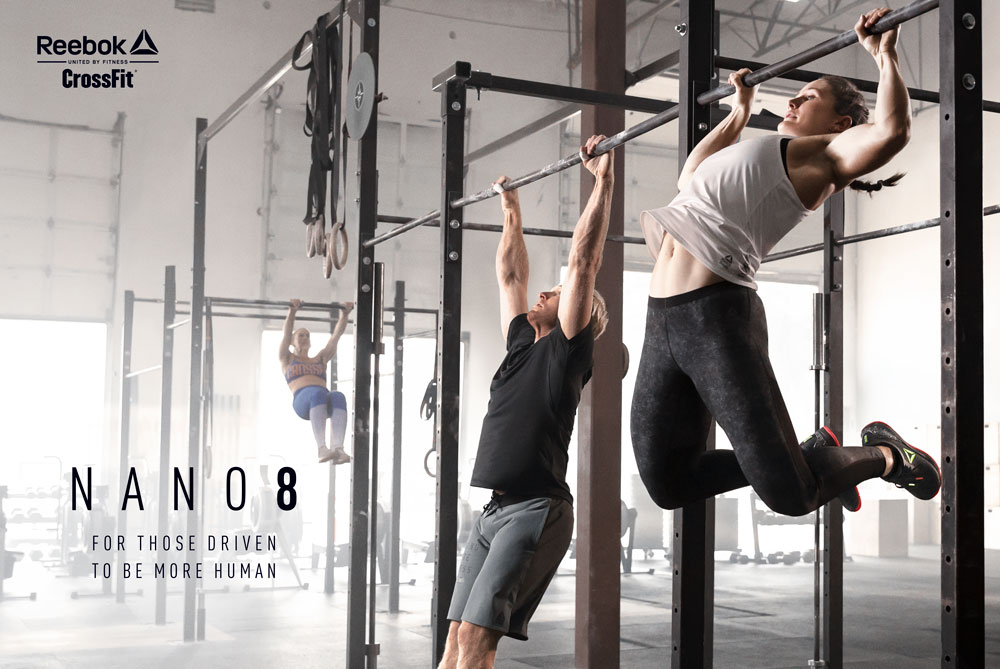 Reebok CrossFit Nano 7.0 Pros:
NanoWeave technology to keep your feet cool
Heel piece for extra support when lifting
Low-cut design for natural foot movement
Sockliner cut for added comfort
Removable, washable insole
Rubber outsole for added balance and stability
4mm heel to toe drop
Durable
Excellent customer service from this company
Reebok CrossFit Nano 7.0 Cons:
Some people find that their feet get quite hot in them
Not so comfortable for running in
Quite stiff on the sole
Reebok CrossFit Nano 7 Review
What Do People Think About Them?
—>Read More Reviews from Users Here<—
"I don't use these for Cross-Fit, but for gym workouts that are heavy on the lifting, as well as for some cardio activities. They are awesome and I've been using them ever since the second version! The traction is incredible and the sticky rubber sole grips the floor so easily. I also picked up a weightlifting singlet and I know it may sound crazy but my performance definitely improved."
"Nice, roomy toebox as well a strong, stiff sole that's great for leg workouts. Does the rest of the CrossFit-ish stuff well (jumps, climbs, sprints) too. But, it's certainly not a running shoe so please keep that in mind. It's not flexible stuff and you'll end up with really sore feet and legs. It's not really ideal for other sports as well that involve running like basketball or tennis with the kids."
"Extremely sturdy and well-made. It's quite impressive actually how well they stand up to the stuff that I put them through. Some similar models I've tried include the Nike Metcon 2, as well as some Inov-8 shoes, but these are my favourite. I bought these on the recommendation of my trainer and I'm very happy I did!"
The Takeaway on the Reebok CrossFit Nano 7.0:
If you're looking for your next CrossFit shoe, you've come to the right place. We've always loved the CrossFit Nano series here at Best CrossFit Shoes. And we love the Reebok CrossFit Nano 7.0. It's an excellent all-round shoe that most people will love from the first time they put it on their feet!
Love the Added Heel Piece
With the addition of the heel piece for extra stability when lifting, and NanoWeave instead of Kevlar in the upper, it's even better than Reebok Nano 6.0. Running, jumping, climbing, lifting-the Reebok CrossFit Nano 7.0 cross trainer does everything adequately.
Your feet will feel secure and locked in with these shoes. After all, the last thing you'll want to worry about on a heavy lift is what's on your feet. Get the results you want with a pair of top-quality crosstrainers from Reebok.
Comfortable and Durable
It feels good on the feet from the first wear and it's a shoe that you'll love for months, and months after buying it. Most people find that it stands up to a serious beating and keeps on going. There is some extra padding in all the right places and it's a shoe designed for performance.
Where Can I Buy this Cross Trainer?
You can easily get the Reebok CrossFit Nano 7.0 on Amazon today:

If you're looking for details about the women's option, you'll want to check out our review here: Reebok CrossFit Nano 7 for Women.
And, as of June 12, 2019, the Reebok Nano 9 has been released. You can see our review of perhaps one of the best workout shoes of all time here: Review of the Reebok Nano 9.
Compare CrossFit Shoes
Besides the Nano series, there are plenty of other options for CrossFit Shoes for Men. One of our other favourites is the Nike Metcon 4. Or, you can take a look at our handy comparison chart below:
Have your Say about this Reebok Nano 7 Review
What are your thoughts about the Reebok CrossFit Nano 7? Leave a comment below and let us know. Also be sure to give this article a share on Facebook, Twitter, or Pinterest.
Last update on 2022-11-07 / Affiliate links / Images from Amazon Product Advertising API