Nike offers consumers with a variety of options regarding CrossFit shoes. The offerings range from minimalist running shoes to weightlifting shoes to shoes expressly designed for the fitness regimen of CrossFit. Three of the most popular of the offerings have the ability to transfer from a variant of activities with ease and are the following: Nike Romaleos 2, Nike Free Trainer and the Nike Free. They certainly belong on any list of best shoes for CrossFit.
Nike Free 3.0, 4.0 and 5.0
This line of crossfit training shoes generally retails for an average of $100 and are highly popular running shoe that has gained great levels of acceptance among CrossFit participants. The Free shoe line has been expressly designed for running, but their breathability, flexibility and lightweight fit also make them ideal for the CrossFit box. Consumers will need to keep in mind that the shoe line is only able to handle a light amount of lifting. The line will deliver far too little support and too much compression when serious lifting is involved.
The tread of the Nike Free line is outfitted with a long lasting rubber tread which also allows for the shoe to be bent easily from the inside void of damage. Due to the extreme comfort of the shoes, many participants wear them not only in the gym, but throughout the day. The shoes weigh in at slightly more than 7 ounces.
3.0
This is the minimalist option of the line. It features a drop of 4mm that impeccably compliments its delivery of maximum flexibility. This is an option that is ideal for those that have the desire to develop their Natural/POSE running method.
4.0
This shoe has less heel to forefoot drop than its 5.0 counterpart, but it delivers far more flexibility. It makes an excellent choice for CrossFit workouts that don't involve serious weightlifting, but are more focused on sprinting and jumping.
5.0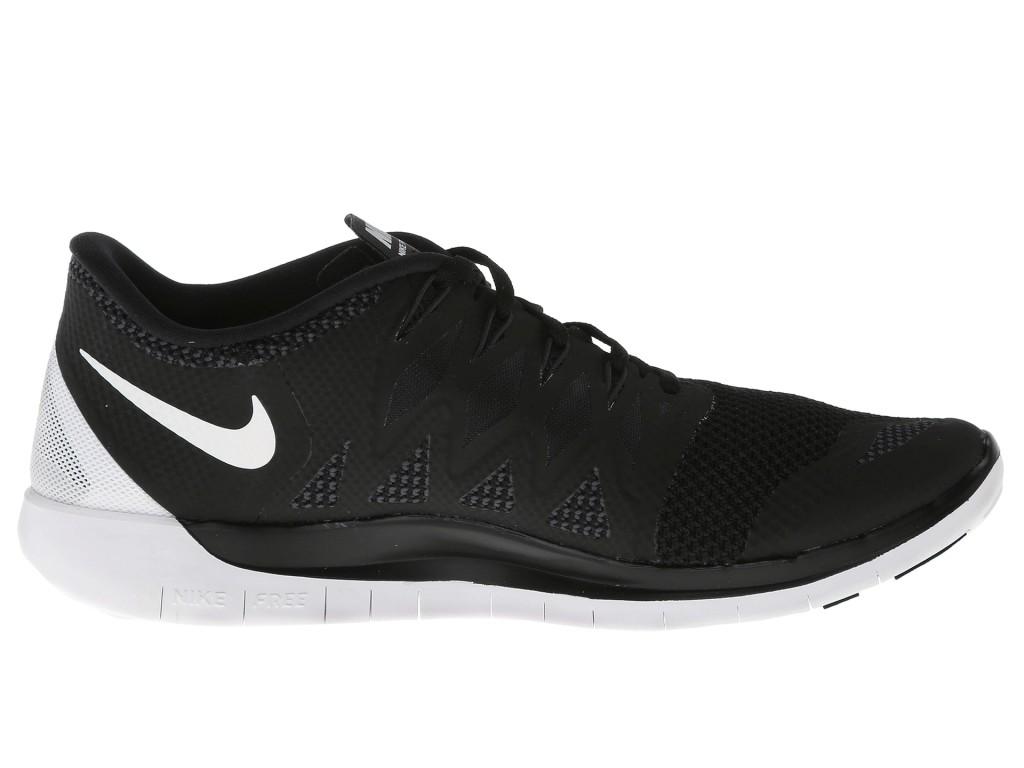 This shoe is basically the company's transitional training shoe. The 5.0 shoe is geared toward individuals that are beginning to develop their very own style of running. It makes an excellent choice for beginners to CrossFit.
Nike Free Trainer 3.0, 5.0 and 7.0
The forefoot and the heel are equipped with rubber pods that deliver an enhanced amount of traction that is great for workouts both indoors or out. Most feel completely comfortable utilizing the shoes for their daily WOD's, especially since the shoes have been designed to enhance the natural movement of a person's feet. Given that fact, users are delivered a flexible and light shoe that is able to enhance levels of support and stability for excellent multi-directional movements.
Although the shoe carries a hefty price tag, it offers users a number of invaluable perks. The Romaleos 2 serves as direct competition for the Adidas adiPower and has been best described as the "Lexus of Olympic weightlifting shoe." This supportive, yet lightweight shoe has been expressly designed to withstand the demands of an Olympic weightlifter that is quite serious.
The shoe is outfitted with a duo of large hook and loop Velcro straps as well as integrated lacing in order to properly secure the foot. Atop the shoe elastic has been added as a measure of flexing the foot's tendons during lifting moves that can become quite strenuous.
The shoe is equipped with two insoles that are unique to the Romaleos 2's. One of the insoles is stiff and is intended for competitions while the second is softer in comparison and is meant to be used during training. Consumers will need to note that these shoes are not appropriate for running.
In Conclusion
The above shoes are strong competitors in the realm of Crossfit training shoes. They will deliver the comfort, flexibility and support that is expressly needed during the course of a CrossFit workout class.

Brian is a freelance fitness writer based out of Houston, where the hot, humid weather makes it difficult to exercise outdoors. To help his city get in shape he decided to start incorporating fitness tips in his weekly blog. Once he discovered CrossFit, and the fact that the WODs can be easily done inside an air conditioned building he was hooked. Now he has made it his mission to get everyone in his city healthy and active with CrossFit.

Latest posts by Brian Westen (see all)