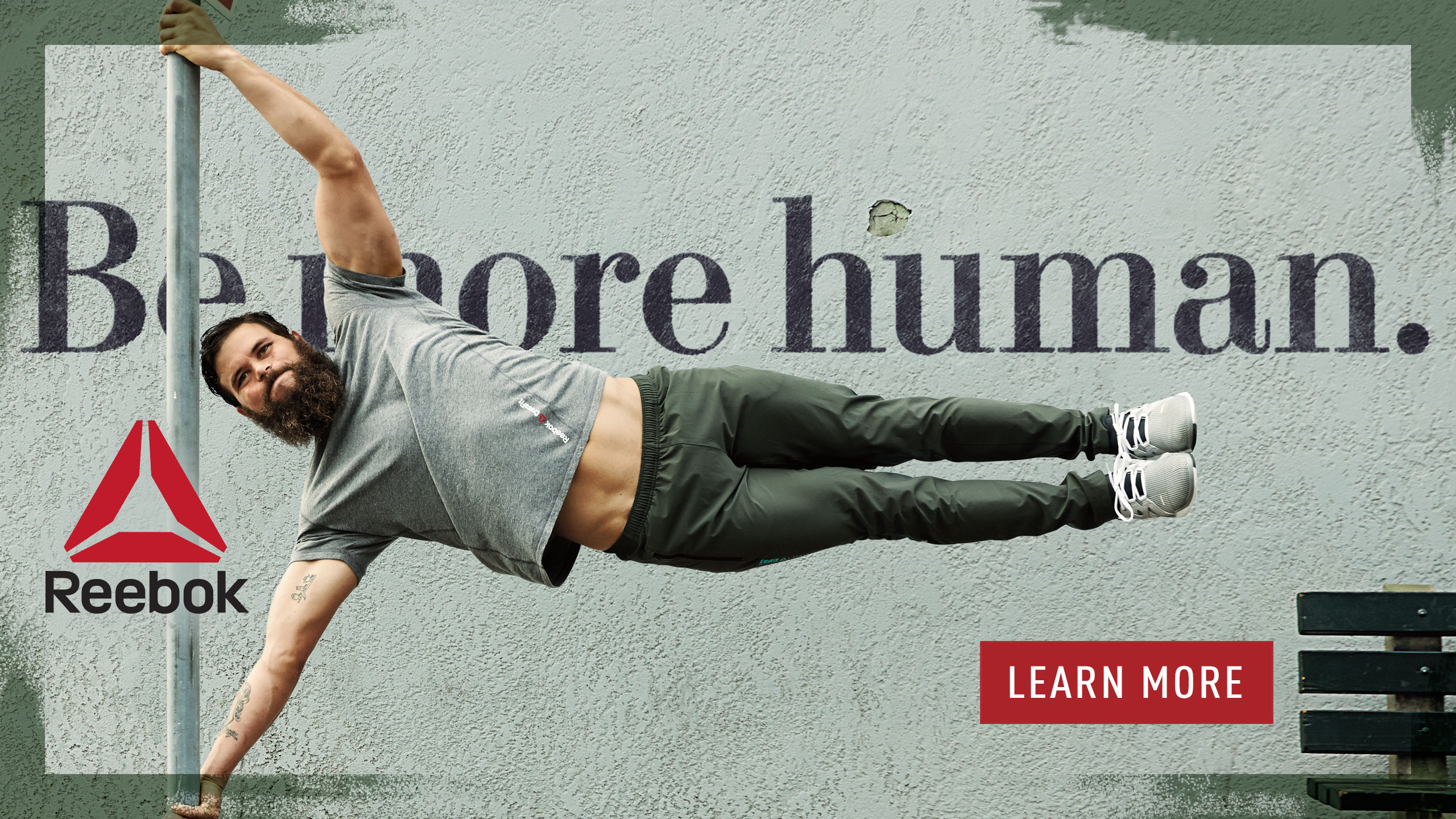 Long gone are the days when you could casually turn up at the gym in basketball shorts. As our exercise regimes advance, our style and attire have to as well. Some might wonder how this can even be an issue, as your clothes will get dirty as soon as you hit the gym.
If you're looking for some CrossFit shorts, then keep on reading. Our buying guide packed with information will help you choose the right pair for you.
Here are some of our top picks for shorts that will be essential for your next workout:
Best CrossFit Shorts for Men
This is true, but your being there doesn't require you to look shabby and miserable all the time. Moreover, some shorts turn out to be more purposeful than others. This is especially true for those doing CrossFit because they require flexibility when doing the moves and you certainly don't want your clothes to be a hindrance to your best performance.
Here's a quick consumer's guide for most of the top brands you may choose from for your WOD shorts, including some of the customized fight shorts that you might be interested in.
Reebok Speedwick Shorts
If you're looking for some solid shorts that'll get you through a tough WOD in style, then these ones from Reebok should be at the top of your list. They will wick the moisture and sweat away from your body quickly, leaving your comfortable and dry.
Reebok is one of the most trusted names in CrossFit and for good reason. We LOVE their shoes, as well as clothing.
Pros:
High level of moisture wicking technology (86% polyester, 14% spandex)
Sleek design and cut is perfect for box jumps or rope climbs
No mesh lining (many people prefer this)
Can hand wash in the sink and they dry very quickly
Stain resistant
Antimicrobial material
Comes in a wide variety of sizes
Won't ride up
Feel great next to the skin
Cons:
Some people may not like the slim fit
No zippers on the pockets
A bit too short for some
Where to Get Them?
You can easily find these workout shorts for men online. They're the choice of many pro trainers and athletes because of their high quality and attention to detail:

Reebok CrossFit Speedwick Review
---
Anthem Athletic Hyperflex Workout Shorts
If you're looking for one of the best pairs of workout shorts, then these ones from Anthem Athletic should be at the top of your list. They're ideal for CrossFit, gym workouts, yoga, traveling, hiking, or running. Keep on reading for more information about the features of them.
"I love this type of workout shorts so much that I bought them in every single color that they make! I pretty much wear them every single day."
Pros:
New style for 2019
Zippered pockets for keys or a card
Above the knee cut, but with maximum mobility
Stretchy waistband with a drawstring
30 day money-back guarantee
Quick dry fabric allows for superior comfort and airflow
Ideal for tough gym sessions
Allows your body to move freely
Cons:
Some wish that they were slightly more fitted instead of looking like basketball shorts
Fit it a bit shorter than some people expected
Where to Get Them?
You can find these workout shorts on Amazon, and you'll often get free shipping with Amazon Prime:

---
 Under Armour Men's Raid Shorts
Some of the top shorts for CrossFit are these ones from Under Armour. They're very reasonably priced, have a ton of great reviews and are ideal for just about any workout or sport.
These shorts feature sun protection if you plan to use them outside, along with 4-way stretch fabric then helps to ensure a full range of motion.
Key Features:
There are a ton of things you're going to love about these shorts:
100% polyester will help you stay cool and comfortable
HeatGear fabric is soft and smooth, as well as lightweight
UPF 30+ for sun protection
4-way stretch fabric moves in every direction
Quick drying and wicks sweat away from the skin
Feature anti-odour properties
Stylish logo just above the knee
Non irritating seam
Under Armour Raid Shorts Review
Pros:
Comfortable elastic waistband with internal drawcord
Available in a variety of inseam lengths
Very quick-drying, making them ideal for travel
Moisture-wicking material that's important for helping you stay cool
Side pockets that are big enough for a phone
4-way stretch
Cons:
No vented sides
Pockets are too deep. For example, when hiking in them, keys will hit the crotch area
What do People Think About Them?
—>Read More Customer Reviews Here<—
"Very plain pair of workouts shorts with pockets, nothing fancy but it's exactly what I needed. They are far cooler than many of the other options and are ideal if you live in a hot climate. A nice length that's not too short to be strange looking but not so long that they look like basketball shorts."
"Lightweight and comfortable to wear. I actually like the big pockets because I prefer a big cellphone which doesn't fit into many other shorts. These items are built tough too."
"Strong and fit well. I've washed both pairs of mine probably 100x now and no signs of wear and tear. Quite impressive actually! They're optimal for work when I have to be outside for hours in the hot sun! I originally got this brand of gym bag, and liked it so much that I tried out their shorts too."
Shop Now:
You can easily find these top-quality shorts from Under Armour online. They're one of the must have items for sporty people. Show now to find the best prices on this complete sportswear item:

---
 The MC11 Men's CrossFit Shorts
The MC11 Men's athletic shorts are an excellent choice for doing your WODs. These are made from a long-lasting and rapid sweat-soaking polyester with two slits on the sides, which permit a good range of movement.
A Ton of Features You'll Love
The waist consists of a closure with a drawstring for flexible sizing. They also come with a small front pocket. They're a little smaller in the leg than a lot of other CrossFit shorts out there, so take a close look at the sizing, especially if you're tall. They come in a great range of designs and colors.
Pros:
Multipurpose pair of shorts that are useful for all sports
Great range of colors
Durable and will last you for years
Will keep you comfortable when you're working hard
Cons:
Some customers complain that they are shorter at the legs than other brands
Where Can I Buy Them?
Do they sound like the right shorts for you? You can check out this option online, and you'll often get free shipping with Amazon Prime:

---
Virus AirFlex Training Shorts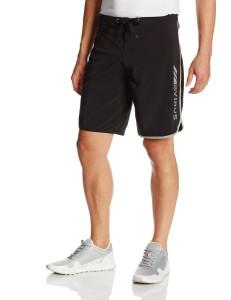 These Virus AirFlex Training Shorts deliver high-quality materials and fitting. The waistband utilizes flexibility, a drawstring, and Velcro for a super easy and extremely comfortable fit.
Comfortable Material
These shorts are light, flexible, and very comfy. Styling is attractive too and not overdone; the piping enhances contrast and provides a sophisticated look to the shorts. They come with only a single pocket that is zippered, making them not only the best choice for daily wear, but impeccable for the gym or for a light traveler to hot climates such as South-East Asia.      
Pros:
Super easy fit and are very flexible
The material is light and comfortable
Stylish for drinks or coffee post-workout
Nice feel to them
Cons:
Not good daily wear shorts, as viewed by some customers
They have got only a single zippered pocket, which might be an issue for some users as it doesn't hold very much
Shop Now
If you want to find the lowest prices, you can check them out on Amazon:

---
Rogue Fight Shorts
These Rogue Cross-Fit shorts are made of a dense, superior two-way elastic sweat-soaking polyester texture, with 6 inch side slits that permit full-body maneuverability. Whether you are doing squats, deadlifts or kettlebells swings, you can be assured that these top-quality performance shorts will facilitate full movement.
Excellent Fit
These workout shorts come with a drawstring waist and a Velcro closure. They also provide a superb fit but they don't have any pockets which can be a huge negative for some. The Rogue CrossFit shorts also have well stitched seams, made to endure wear and tear. Overall, these Rogue Shorts offer some serious performance as a very reasonable price.
Pros:
Heavy duty seams as well as fabric
Good maneuverability
Long lasting and durable
Cons:
Don't have any pockets
Not much stretch to them
Where Can I Get Them?
You can compare prices for the Best Cross Fit shorts for men on Amazon:

---
 Jaco Hybrid Training Shorts
The Jaco Hybrid Training Shorts are super-solid for CrossFit training, as well as other sports that call for a full range of flexibility and movement. They are made of a four-way elastic, sweat soaking fabric so you get both all-around comfort and ultimate motion.
These Cross Fit shorts come with an exclusive compression waist constriction system utilizing a rear compression panel with a drawstring to retain your shorts firmly in place but still portray a relaxed look.
Secure Pockets
The double outer pockets are protected with hook-loop closures and provide enough room for your phone as well as for your headphones. The pockets also sit flat uninterruptedly. They also offer compression shorts and capris for women (Go to Jaco Shorts for Women on Amazon).
Pros:
Perfect for a vast range of sports including CrossFit training
Great waist fit
Comfortable
Double external
Cons:
Made of a heavy-weight fabric according to some customers
Pockets are on the large side
Where to Get Them
Do these sound like exactly the piece of workout apparel that you need? Intense workouts are certainly no problem with these top quality shorts.
You can check them out on Amazon to find the lowest available price:

---
Anthem Athletic Resilience MMA Fights Shorts
Another pick for the best CrossFit shorts are these fight shorts from Anthem Athletic. Although designed and intended for use by MMA fighters, many people find this kind of shorts perfect for a workout.
The company mentions that they may fit a bit different than your true pant size so pay careful attention when ordering them. Use a tape measure around your waist and measure it in inches. If in the middle (37 inches for example), order the next size up (38).
Pros: 
Tear-resistant, quick-drying fabric
Velcro waistband with interior drawstring
Side slits
4 way stretch in the crotch for freedom of movement
30 day money-back guarantee
Breathable fabric
Variety of unique styles and colors
Won't ride up
Stylish enough to wear from home to the gym and back again
Cons:
Some people had issues with finding the size that worked for them (although return policy is simple and easy)
Ride too high on the waist for some people
What do People Think About Them?
—>Read More User Reviews Here<—
"Style and construction are great and these are one of the best pairs of gym shorts that I've found. I use them for CrossFit and have a large enough range of motion in these things. The velcro closure is nice and doesn't rub or scrape against my stomach like some of the cheaper shorts I've tried."
"They have kind of a stretch fabric to them which is ideal for me. They're quite roomy and cool. Also very comfortable for just about any kind of workout. I actually like them so much that I end up wearing them almost every day, even just around the house!"
"Ideal for a range of movements. I ended up buying a few pairs of these things. Certainly a pro choice that you won't regret."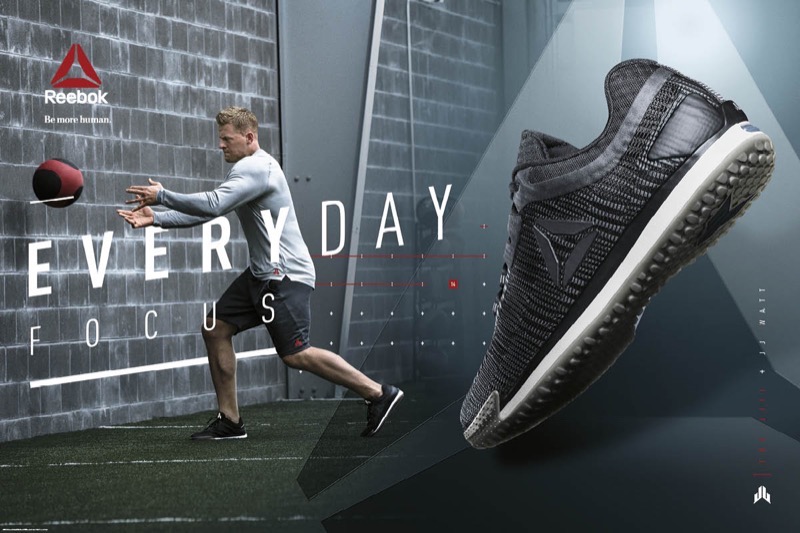 Where to Get Them?
It's easy to get these CrossFit shorts online, and you'll often get free shipping with Amazon Prime. Shop now to find the lowest prices:

---
What's your Top Pick for Women's CrossFit Shorts
Keep on reading to find out two of our top choices for women's CrossFit shorts!
Reebok Fit Knit Shorts
If you're looking for a women's option beyond the tight bootie shorts, then these ones from Reebok might fit the bill. They are slim fitting, but loose and are made from a polyester, elastane blend.
Speedwick moisture control and a water repellant finish means that you'll stay cool and dry during the toughest of workouts. You may also consider these shorts for running or anytime when you'll be doing outdoor activities in the heat.
Pros:
Allow a full range of motion
Comfortable, quick-dry fabric that's breathable but soft
Have a liner
Slit makes them comfortable to wear (not too tight)
Works for a variety of exercises
4-way flex
Inseam length is ideal for women
Cons:
A little bit short for some people
Don't have pockets
User Reviews
—>See More Customer Reviews and Ratings Here<—
"I own so many pairs of these that I honestly have trouble counting them. I wear them all summer, basically every single day and can't really imagine my life without them."
"Awesome pair of workout shorts. I just wish they had a little pocket of some kind to put my keys into."
Where to Get Them?
You can find these workout shorts for women online. Check now for the best prices:

---
Epic MMA WOD Booty Shorts for Women
A top pick for women's CrossFit shorts are these ones from Epic MMA Gear. They're affordably priced, come in a bunch of different colors and have a lot of features you'll love.
Pros:
Cute fabric and color selections
Good amount of stretch and allows for flexible movement
Excellent quality
A nice fit
Durable and can handle a good squatting session!
Cons:
Some people found that they rode up in the front
Run a bit smaller than normal
What do People Think about Them
—>Read More User Reviews and Ratings<—
"Some of the best WOD shorts out there. They can handle just about anything you might throw at them during a workout easily. I'll be buying some more in different colors. If you're unsure about size, order a size up because they do run a wee bit small."
"Love these shorts and I bought a bunch of them in different colors. Thanks for making not just the regular el-cheapo workout shoes for women."
Where to Buy These CrossFit Shorts for Women?
You can easily find these shorts on Amazon.com. Check now for the best prices and deals that include free shipping:

These top-picks are some of the best shorts you can choose from that will help you get the perfect shorts for your CrossFit workout. They will help you enhance your workout training and achieve your targets with comfort. After all, you don't want what you're wearing to get in the way of your maximum athletic performance.
Have your Say about the Best CrossFit Shorts!
What do you think about these shorts for your next workout? Leave a comment below and let us know. Or, if pants are more your thing, then check this out: The Best Baggy Workout Pants.
Also be sure to give this article a share on Facebook, Pinterest, or Twitter.

Tony is a licensed nutritionist from California, who developed an interest in fitness while he was in college. When he realized that his regular exercise routine was not helping him lose some of his extra weight he decided to sign up at the local CrossFit gym. Now not only is he an avid CrossFitter, he is also a coach. You will usually find Tony at the local gym where he uses his knowledge of proper nutrition to help other athletes achieve all of their goals.

Latest posts by Tony Calder (see all)
Last update on 2019-04-18 / Affiliate links / Images from Amazon Product Advertising API