Looking for a Good CrossFit Trainer?
A common question that beginners to CrossFit have is, "What makes a good CrossFit trainer?" A good (or bad) CrossFit trainer can make or break your experience. If you have a good CrossFit trainer, you'll learn the correct technique, avoid injuries, and make gains in your performance. They'll also help you stay motivated with varied, challenging workouts that will keep you coming back for more each week.
On the other hand, a bad CrossFit trainer will often not emphasize the correct technique. This will result in injuries that will keep you from achieving your maximum athletic performance. They also won't help you stay motivated when times are tough! It really is worth it to seek out a good CrossFit trainer and stick with them for the long haul if you want to increase your speed, endurance, strength and agility!
Without further ado, let's talk about the qualities of a good CrossFit trainer.
#1 Focus on the Foundations
The foundation of any movement or exercise you do is correct form. What is the point of learning how to do something incorrectly? You'll just have injuries down the road, as well as be unable to progress as far as you would be able to with good form. It's just downright dangerous to be doing something like a squat with a lot of weight when you're not doing it correctly!
This focus on the foundations also applies to how quickly you scale. A good CrossFit coach will help you progress slowly in order to build a foundation. Sure, it may feel good to lift a ton of weight, or do a ton of reps but if you come too far too quickly, it will only hurt you in the long run when you encounter injuries. It's better to start CrossFit slowly, and ensure that you're ready to start breaking some personal bests. A good coach will help you with this and in the end, get you to where you want to be.
#2 Focus on Relationships
A good CrossFit trainer will remember that the athletes they are training are people! While this may seem pretty obvious, it's actually possible for some trainers to forget this. A good CrossFit coach will listen, notice how people are feeling, be flexible and able to adapt workouts. They'll check in regularly and know if you're making any progress toward the goals you have. They'll know what your goals are in the first place! General fitness, weight loss, cross-training for another sport, bodybuilding, etc.
Basically, a good CrossFit trainer will just care about the people they train.
#3 Is Receptive to Feedback
A good CrossFit trainer will be open to receiving feedback from the athletes that they train. A good sign is at the beginning of the class, the trainer invites you to speak to them throughout the session, or after to share your thoughts on what worked or didn't work. It can be hard to accept feedback sometimes, especially if you're a honed athlete, but a good dose of humility is required. Does your CrossFit trainer walk with a swagger and intimidate people? Or, are they down to Earth and easy to talk to. I certainly know which kind of CrossFit coach I'd want!
Can your CrossFit trainer remember what it was like to be a beginner? Hopefully they can! Inviting feedback is one good sign that they're able to empathize.
#4 Coaches Everyone in an Individualized Way
In some of the bigger CrossFit gyms, there are classes according to the level. However, in most boxes around the country, there is one class for beginners to advanced. The best CrossFit coaches will recognize this and be flexible enough to tailor workouts to their specific athletes. They can do this in multiple ways such as increasing reps, weight, time, etc. The key is that everyone is challenged, but not totally overwhelmed.
The best CrossFit coaches will also keep a close eye on the total beginners. It can be easy to make a ton of mistakes in your first few workouts with form, and overdoing it, but a good coach will be there for you every step of the way. The most important thing is to not get injured and have fun! Is your coach helping you to do that? Total beginner? See: Frequent Asked CrossFit Questions.
#5 Doesn't Micromanage
We've all been there. A coach or trainer who micromanages every single thing we do. This is especially tough when you're a beginner and trying to learn everything all at once. The good CrossFit coaches will observe carefully and intervene if you're making any serious mistakes that can potentially cause injury. They should let very minor things slide for beginners and correct them later once you've gotten the basics down. A good coach knows what's important in the beginning and what is not.
For intermediate or advanced CrossFitters, they'll wait and see if you're able to correct yourself first. You often know what you did wrong! Your elbow should have been tucked in. You should have gripped the bar one way instead of the other. Your hand position isn't quite right. They'll only step in if it's apparent that you're not able to correct yourself. A good CrossFit coach is patient!
#6 Should be in Great Shape Themselves
Why would you want to learn CrossFit from someone who is out of shape! That is obviously not as motivating as learning from someone who is in great shape and regularly works out. Related to this, your CrossFit trainer should also have perfect technique. Watch them when they demonstrate a move-does it look smooth, solid and like they know what they're doing?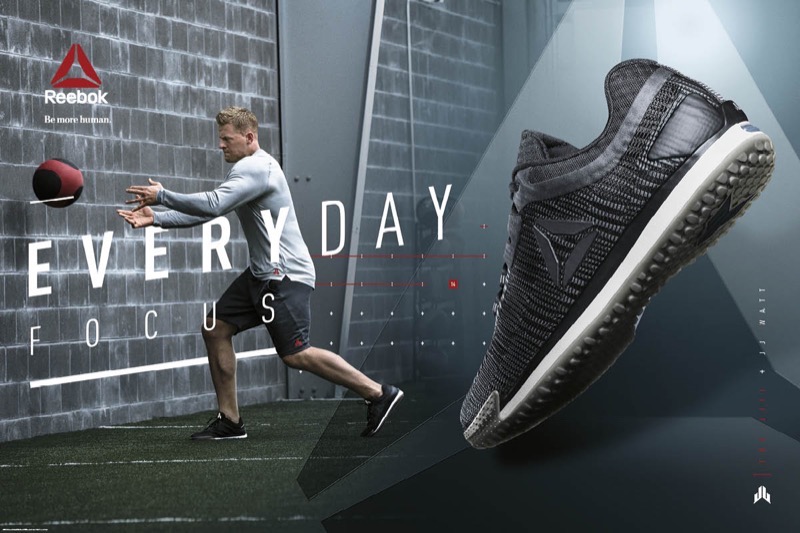 That sums up our article on the qualities of a good CrossFit trainer. We wish you success in finding the CrossFit gym and trainer that works for you. Remember that there are a ton of choices out there, particularly in the bigger cities around North America. If you're not happy with a CrossFit gym, try another one. If you don't like a particular trainer at a gym, go to another class and see if you like the trainer a bit better. Keep going until you find a CrossFit trainer that you like and don't give up on CrossFit due to having one or two bad CrossFit trainers!
For more help in choosing a CrossFit gym, check out:
Top-Rated CrossFit Gyms in the USA

Tony is a licensed nutritionist from California, who developed an interest in fitness while he was in college. When he realized that his regular exercise routine was not helping him lose some of his extra weight he decided to sign up at the local CrossFit gym. Now not only is he an avid CrossFitter, he is also a coach. You will usually find Tony at the local gym where he uses his knowledge of proper nutrition to help other athletes achieve all of their goals.

Latest posts by Tony Calder (see all)