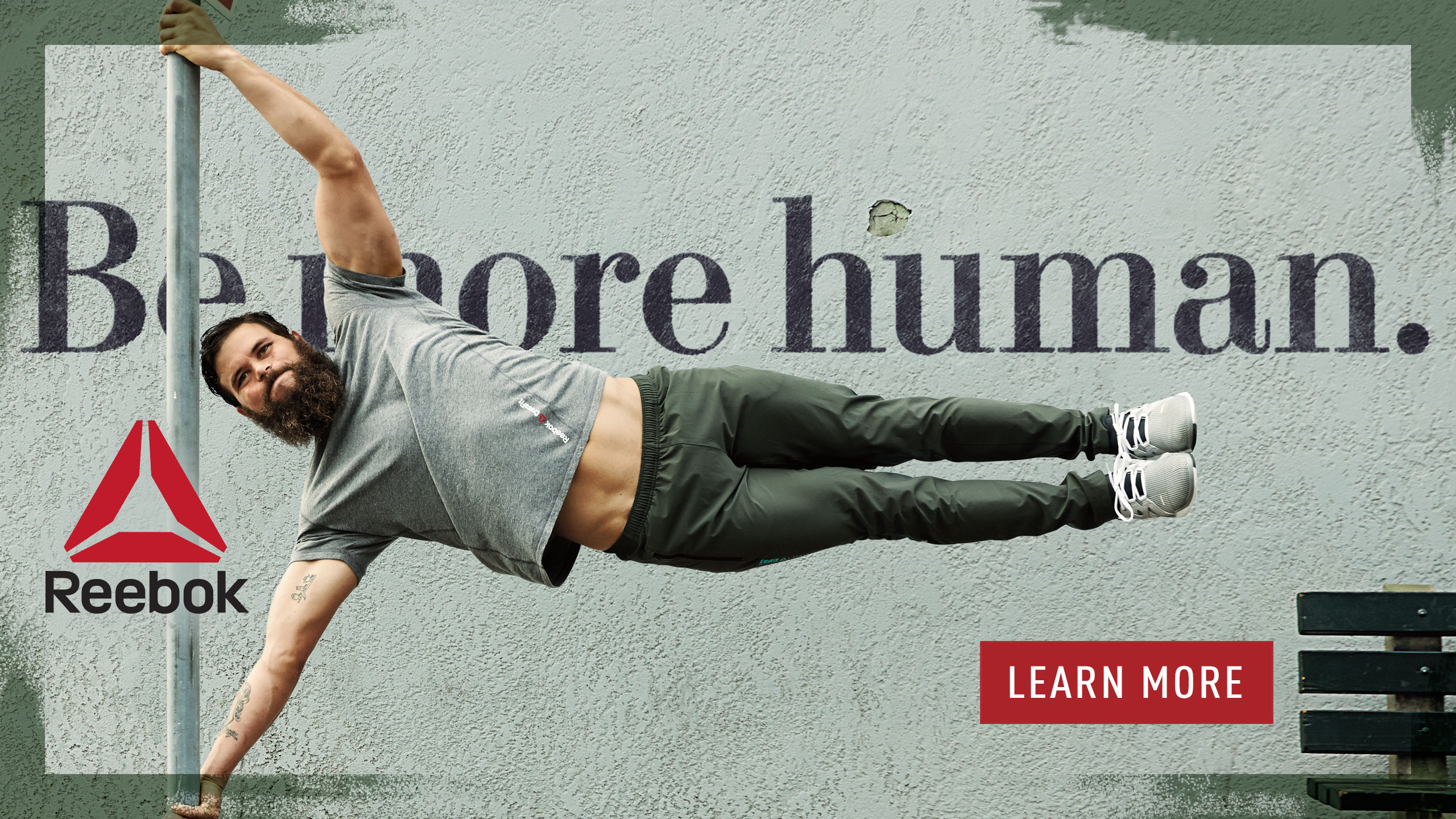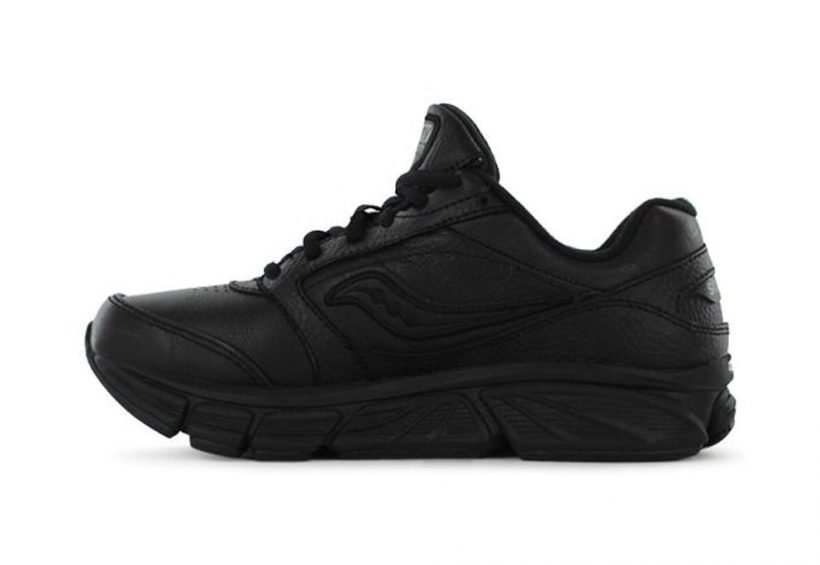 You probably already know this…but when you're overweight, there's a lot of pressure on your joints. Everything from your ankles, to knees, hips and back. that's why the right choice of footwear is very important, especially if you're going to be starting a walking program to lose some weight.
In addition, walking when carrying around some extra weight puts extra pressure on the feet. It can lead to things like plantar fasciitis, shin splints, knee pain or supination. The right choice of footwear is obviously very important.
Walking is an excellent first step to improving your health, but do it wisely. If you pull out those old tennis shoes that you have lying around the garage for mowing the lawn and start walking 5 km a day or more in them. Well? You may not have great results and could even end up injured.
Don't worry. We're here to help. We've tested the top walking shoes and have ones that offer superior cushioning and support for obese walkers. Let's get to it!
But, here's a sneak peak at our top picks:
Let's get to it! Why risk injury with a sub-par shoe?
New Balance 990V4
Sale
Our top pick for shoes for obese walkers is the New Balance 990, version 4. It's a top of the line running shoe with the perfect blend of cushioning and stability.
It comes in both men's and women's version, in up to size 16. The best thing about New Balance shoes for overweight people is that they are available in wider widths, meaning that they may fit better than regular sneakers. However, they do still offer a good fit throughout the shoe, meaning that they'll be snug enough and not give you blisters.
Key Features
Made in the USA
Grippy rubber outsole with superior traction
Breathable mesh upper with leather overlays for extra support
EVA core in heel for excellent shock absorption
Durable material
Removable insoles
Roomy toe box
Lots of nice color and style options
What do People Think About It?

—>Read More Customer Reviews and Ratings Here<—
"Probably the most comfortable, supportive and awesome pair of running shoes that I've ever owned. I don't actually run, but use them for my walking fitness workouts and find that they're just what I need. So far, I've been using them for a few months now and they're standing up well. Most importantly, no injuries!"
"If you're looking for one of those super lightweight shoes with almost no support, this one certainly isn't it! It's a solid shoe with a ton of cushioning."
Shop Now
Does it sound like the right walking shoe for you? Check it out for yourself on Amazon.com and don't forget to see if it's eligible for free shipping with an Amazon Prime membership:

New Balance 990V4 Review
---
Brooks Addiction Walker Walking Shoe
Brooks Men 's Addiction Walker Walking Zapato
Men's Brooks, Addiction standard width walking shoes
An athletic walking style with a special energy-returning cushioned MoGo midsole
full-grain leather uppers
Specially designed to support low arches and keeping pronation under control.
durable slip-resistant outsole
Next up on our list of the best walking shoes for heavy walkers is the Brooks Addiction Walking Shoe. It has the fit and feel of a top-quality running shoe, but it's designed for walkers.
The full leather upper keeps the elements out, and also provides a lot of durability. The slip-resistant sole makes them ideal for many different kinds of terrain.
Many overweight people find that they're very comfortable and do a great job at making walking more comfortable. The extra support in the midsole is especially designed for people with low arches (many overweight people have this problem), so the Brooks Addiction Walkers may be a nice pick for you.
Key Features
MoGo midsole for cushioning and support
Forefoot and rearfoot hydroflow provides even more cushioning
Very durable
Standard width
Upper will keep your feet dry
Designed to support low or fallen arches and reduce pronation
Removable sock liner
12 mm heel to toe drop
Great customer service, with a generous return policy
A bit higher cut with excellent ankle support
Thicker soles offer a lot of natural protection for the feet and ankles
What People are Saying About The Brooks Addiction Walkers
—>Read More Customer Reviews and Ratings Here<—
"Awesome pair of walking shoes that are super comfortable. I'd had knee and hip pain for as long as I can remember when exercising, but not when wearing these things. Amazing, right?"
"I've used these for a couple of years now and they're only just starting to wear out, a little bit. I'll be buying another pair of these for sure. They're helped to keep my PF and shin splints at bay."
"Hands down, one of the best running or walking shoes for the money. Make a smart choice and just go with these ones, okay?"
Where to Get It?
Does it sound like the right walking shoes for you? You can learn more about them on Amazon.com and also check for the best prices:

---
Saucony Echelon LE Walking Shoe
The next pick for sneakers for overweight walkers is the Saucony Echelon LE. This shoe is ideal for overweight people who are prone to joint issues. The plush tongue and collar offers a comfortable, custom fit that means your feet won't slide around in them.
The shock absorbing sole helps minimize the impact, no matter what your weight is. Beyond that, this shoe is very friendly to custom orthotics. Just remove the insole that comes with the shoe and you'll be good to go.
Key Features
Full leather upper to keep out the elements
Extremely durable
A bit wider than normal making them ideal for overweight walkers
Very comfortable, custom fit that will ensure a great walk!
Orthotics friendly
Excellent support for the ankles
Grippy on a variety of surfaces
User Reviews of one of the Best Walking Shoes
—>Check More User Reviews and Ratings<—
"I have wide feet and high arches and these are just about the only shoes I can wear for a few hours without a lot of pain. I've gotten a few pairs of them over the years and will be buying another one when this wears out."
"I've an obese woman and love these things. Probably the most comfortable pair of shoes I've found for day to day use around town, or going to the gym, out for walks, etc. They're wide enough for me and also offer a ton of support for when I want to push my body to the test."
Buy the Saucony Echelon Today
Do they sound like the right sneakers for an overweight walker. You can find them easily online. Check now for the lowest prices and deals on shipping:

---
Brooks Ghost 11 Running Shoe
Brooks Women's Ghost 11 Black/Pink/Aqua 8.5 D US
The Brooks Ghost 11 running shoe features a lightweight construction and a smoother ride from heel...
Predecessor: Ghost 10.
Support Type: Neutral.
Cushioning: High energizing cushioning.
Surface: Road. Differential: 12mm. Heel/Toe: 30mm/18mm. Offers medium to high arch support....
Next up on our list of the best shoes for overweight walkers is the Brooks Ghost 11, a top-quality running shoe. If you are looking for a shoe with neutral support (that is, you don't turn your feet inwards or outwards), then this one should be at the top of your list.
We recommend is so highly for overweight walkers is the amount of cushioning it has. It's well-designed to absorb a lot of shock, and the foam in the sole is strong, durable and can take a beating and keep on going.
Key Features
12 mm differential
Neutral support
Supportive cushioning
Medium to high arch support
Mesh upper provides excellent breathability
Plush tongue and collar for a nice fit
Removable foam insole (can be used with orthotics)
Responsive sole
DNA loft heel crash pad
Suited to a range of surfaces, including a bit more rugged terrain
User Reviews
—>See More User Reviews Here<––
"I work in health care and have to spend up to 10 hours a day on my feet. I suffer from plantar fasciitis and have a really difficult time finding comfortable enough shoes that I'm not in excruciating pain at the end of the day. Thankfully I tried out these on the advice of my physiotherapist and am very happy that I did. They have a nice level of arch support, great cushioning and are some of the most comfortable shoes I've ever worn."
"So light and comfortable. I've been walking almost 30 miles per week in them for the last six months and they're only now showing some initial signs of wear and tear. I think I'll get another six months out of them for sure. Quite impressive!"
"I bought these for walking, but they're quickly turned into my everyday shoe. They are that good! Nice design, easy to wear and basically, I just love them."
Purchase Yours Now
Does it sound like it might be the top pick for you? It's one of the top products for heavier walkers, both men and women. You can learn more about it on Amazon.com:

---
Asics Gel Nimbus: The Best Walking Shoes?
ASICS Gel-Nimbus 20 Women's Running Shoe, Black/Frosted Rose, 8 M US
DISCRETE EYELETS: Independently placed eyelets disperse lace tension, creating a customized fitting...
REARFOOT AND FOREFOOT GEL BRAND TECHNOLOGY CUSHIONING SYSTEM: Attenuates shock during impact and...
FLUIDFIT UPPER: FLUIDFIT upper technology combines multi-directional stretch mesh with stretch...
GENDER-SPECIFIC CUSHIONING: Women's models feature a lower-density top layer in the midsole,...
PLUS 3 MIDSOLE TECHNOLOGY: 3mm of additional height on women's models helps relieve achilles tendon.
Another running shoe that you might want to consider if you're an overweight walker is the Asics Gel Nimus. The comfort, combined with superior cushioning makes them an ideal choice for a heavy person.
Many reviewers have mentioned that wearing this shoe is like putting some house slippers on their feet, and then going out running or walking. They really are that comfortable.
The combination of shock-absorbent sole, and good level of gel cushioning in the rear and front means that you will be able to start your walking program without fear of injury. These are some of the best shoes you can buy!
Plus, you'll have the ability to move into running if you'd like with this same pair of shoes. You can start by walking, then going into a run/walk routine and finally just running. If that's your goal, then the Asics Nimbus might make a nice pick for you.
Key Features
Rubber sole distributes force evenly, providing a nice cushion
Unique lacing system offers a customized fit
Rearfoot and forefoot gel cushioning
FLUIDfit upper with a stretch mesh allows for additional room
Heel height of 12 mm
Advanced FLYTEFOAM technology
Designed for the neutral walker with an average heel height
Ideal for people with flat feet because they have a moderate amount of arch support
Comfortable, breathable lining
Comes in a wide variety of sizes
Will help you to maintain an optimal gait
Customer Reviews
—>Check More User Reviews Here<—
"I'm obese and decided to give these a try for walking in, or doing errands. Super, super comfortable from the second that I put them on. And, I've been able to start my walking fitness program with no injuries for a few months now. I'll be getting another pair of these when they run out."
"Kind of expensive, but probably the most comfortable pair of runners that I've ever had on my feet. That's worth paying for in my opinion! So much support, a nice fit and excellent cushioning."
"Seriously on point. I've had a total of zero problems with these shoes in the almost six months that I've had them."
Where can I Get Them?
You can easily find these top-quality shoes for overweight walkers on Amazon. Check now for the best deals:

Asics Gel Nimbus Review
This running shoes is also one of our top picks if you have back pain. Find out more here: The Best Sneakers for Back Pain.
---
What Should I Be Looking for a in a "Fat People" Shoe?
There are a few factors to consider when looking for that perfect walking shoe for overweight walkers.
Comfort
When you put the shoe on, it should just feel comfortable. Kind of like a pillow on your feet. If it doesn't, you probably don't have the right shoe for you and should consider another option.
Walking shoes, or any kind of athletic shoes don't require a break-in and should feel quite good right out of the box.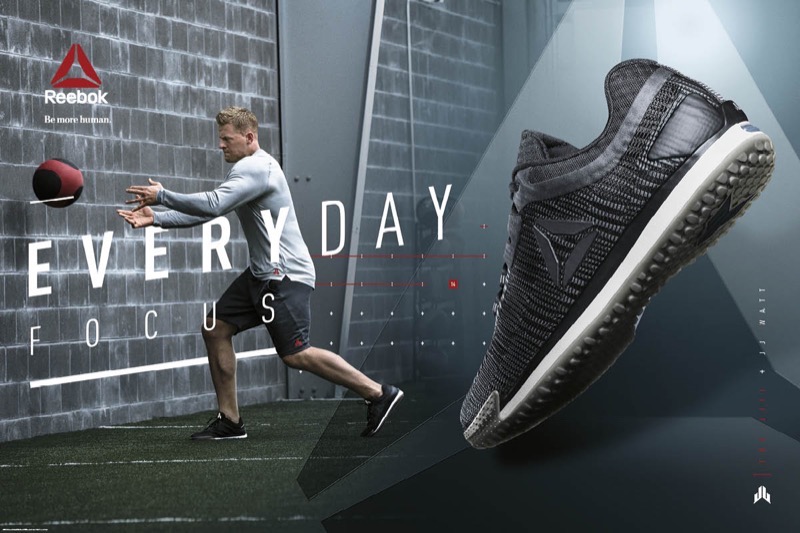 Size
Make sure your shoes are large enough. There should be some room at the end so you can wiggle your toes around easily.
However, you don't want them too big so your feet are sliding around in them, particularly when you're going down hills.
Of course, wear your normal walking socks when you try them out.
Support
If you have arch issues, or tend to over pronate, then getting a shoe with good arch support is very important. You should be looking for a "stability" shoe in this case that can help keep your feet aligned as you walk or run.
Cushioning
You'll want to get shoes that have a nice level of cushioning to them. They can help to absorb the impact from your foot striking the ground and prevent injuries.
With proper cushioning in shoes, you can prevent things like shin splints or metatarsal fractures.  Overweight people should certainly avoid barefoot, or minimal shoes that have almost no support in them.
Quick tip: be sure to replace your shoe at least every year. The foam starts to become compacted as you use them and you won't have as much shock absorption power.
Breathability
If you live in a hot climate, it's very important to get a shoe with a mesh upper. This will allow your feet to breathe and have some air flow going on.
Weight
Nobody likes having big clunkers on their feet when they're walking or running, right? Consider getting a lightweight shoe. The good news is that almost all running and walking shoes are already quite light in weight so you don't have to worry too much about this factor.
Overweight walkers will want to pay close attention to this. You certainly don't want to have more weight than necessary to move around. Running shoes will be well suited in this aspect.
Walking Shoes for Men or Women?
Some people think that the only difference in men's and women's athletic shoes is the sizing scheme. It's partly true, but in many cases, men's shoes are also wider than women's. This can make a big difference when it comes to getting a good fit.
So, women—stick with walking shoes for women. And, men with men's walking shoes.
A Reputable Company
In the world of workout or sports shoes of any kind, it pays to stick with a reputable company. This way, you're usually guaranteed of a nice fitting shoe that won't lead to injuries.
Should I Use Running Shoes or Walking Shoes for Walking?
That's an excellent question and we're happy that you asked. In reality, the most important thing is the heel differential. That is, the drop from heel to toe.
Running shoes and most walking shoe have a heel height of 10-12 mm. This helps to propel your feet forward with each stride.
On the other hand, minimal barefoot shoes or weightlifting shoes will have a drop of 0-2 mm. Falling in the middle are cross-training or CrossFit shoes. They have a heel height of between 4-7 mm and are designed for a bit of everything—running, lifting, jumping, climbing, etc.
So, when you consider the heel height of walking shoes and running shoes, you'd do well with either option. The main difference between these two shoes is the construction.
The upper for running shoes is almost always made with mesh. It's breathable, but less durable. They are very light in weight and can stretch a wee bit to accommodate very big feet.
However, walking shoes are usually made from leather, making them less breathable, but more durable. This also makes them slightly heavier. They also don't have a lot of stretch or give, so can't accommodate extra big feet.
There you have it! The advantages and disadvantages of running shoes vs walking shoes for overweight people.
Have your Say about the Best Shoes for Obese or Morbidly Obese People
Do you have any recommendations for shoes for overweight men or women? Leave a comment below and let us know!
Also be sure to give this article a share on Facebook, Pinterest, or Twitter.

Brian is a freelance fitness writer based out of Houston, where the hot, humid weather makes it difficult to exercise outdoors. To help his city get in shape he decided to start incorporating fitness tips in his weekly blog. Once he discovered CrossFit, and the fact that the WODs can be easily done inside an air conditioned building he was hooked. Now he has made it his mission to get everyone in his city healthy and active with CrossFit.

Latest posts by Brian Westen (see all)
Last update on 2019-04-18 / Affiliate links / Images from Amazon Product Advertising API