Are you looking for a pair of affordable workout shoes that are ideal for weightlifting? Then the Reebok CrossFite Lite shoes should be at the top of your list. Read our buying guide packed with information to help you decide if they're the right shoe for you.
Review of the Reebok Women's CrossFit Lite Lo TR Training Shoe
The Reebok Women's Lite Lo TR Training Shoe is a solid weightlifting shoe at an extremely reasonable price. If you're looking for a training shoe that you can use for those days at the gym that are only weights because you don't want to wear out your expensive shoes, these ones are it.
Although they are cheaper than some of Reebok's more expensive CrossFit Shoes like the CrossFit Nano Series, they are built to the same exacting standards.
Perfect for Weightlifting During a CrossFit Wod
The unique feature of this CrossFit shoe is how flat it is. There is nothing in the way of arch support, making it an excellent shoe for lifting. There is an extremely stable, firm platform and there is some excellent grip on the bottom.
Style and Comfort
Overall, if you're looking for a solid, nice-looking shoe for lifting some weights or a casual walk around town, the Reebok CrossFit Lite Training shoe makes a nice choice. They also have a high-top version of this shoe, which we've reviewed here: Reebok CrossFit Lite TR Training Shoe for Women.
Not Ideal for Running
However, you should be warned! They are most certainly not suitable for cross-training workouts or running. The heel to toe drop is zero, which will make them very uncomfortable to run in. Just looking at them and thinking about running more than a few steps will probably give you the "No" feeling!
So don't think that these are going to be good for hitting the treadmill for a few minutes after lifting a few weights. They won't be.
Where Can I Get Them?
You can easily get these top-quality CrossFit Shoes online today. Click the button to head over to Amazon, and don't forget to check if these shoes are eligible for fast, free shipping with a Prime membership:

Reebok Women's CrossFit Lite Lo TR Training Shoe Pros: 
Rubber outsole for serious grip
Sock-style liner for a comfortable fit
Heel clip for superior response and added stability when lifting heavy weights
High abrasion outsole for added durability
Wide toe box that is great for lifting
Reebok Women's CrossFit Lite Lo TR Training Shoe Cons:
Not ideal for anything other than weightlifting, or a casual walk around town.
Heel not comfortable for some as they noticed rubbing on the achilles.
Very little in the way of cushioning
What Do People Think About Them?
—>Read More Customer Reviews Here<—
"Wide toe box and almost no arch support. However, they're also the best lifting shoe that I've ever used. Very flat, perfect for squats and other leg exercises. I use my Nano's for most workouts, but these one for workouts heavy on the weights."
"Super grippy, low and perfect for squats or deadlifts. I also love the very reasonable price when compared to some of the heavier weightlifting shoes out there."
"A little bit wider than most shoes, but still fit me quite well. They're ideal for weightlifting, but just don't make the mistake of running in them. Your feet will hurt because they're really not designed for this."
Reebok CrossFit Lite TR Review
Do you want to know more about Reebok Women's CrossFit Lite training shoe? Then you'll want to check out this short review video on YouTube for more information:
The Takeway on the Reebok Women's CrossFit Lite Lo TR Training Shoe
If you're looking for a shoe that will excel when lifting, the Reebok Women's CrossFit Lite Lo TR Training Shoe might just be what you're looking for. It's extremely flat (no arch support at all!), which makes it the perfect shoe for giving you a stable platform to hit those weights hard.
It's also extremely reasonably priced and comes in some interesting colors and designs. We also love this low-cut version, which is trendy enough to be worn for around town. This popular shoe from Reebok is one of the Best CrossFit Shoes for weightlifting and gets a solid two thumbs up here!
Check them out at Reebok.com

Can I Use these Shoes for Running?
A common question that people have is whether or not they can use this style of CrossFit shoe for running. The quick answer is that it's not ideal! While you can use the Reebok CrossFit Lite Tr Lo for sprints that you might encounter during a workout, or for a quick cardio warm-up, it's really not designed for much more than that.
A good pair of running shoes has a ton of cushioning, and a heel toe drop of close to 10 mm that's designed to propel your body in a forward motion. This CrossFit shoe lacks both these things because it's actually designed more for lifting, where you want a flat, stable surface with a good amount of lateral support.
If you're looking for a pair of shoes to run your next marathon in, then you'll want to consider these options instead: Best Running Shoes.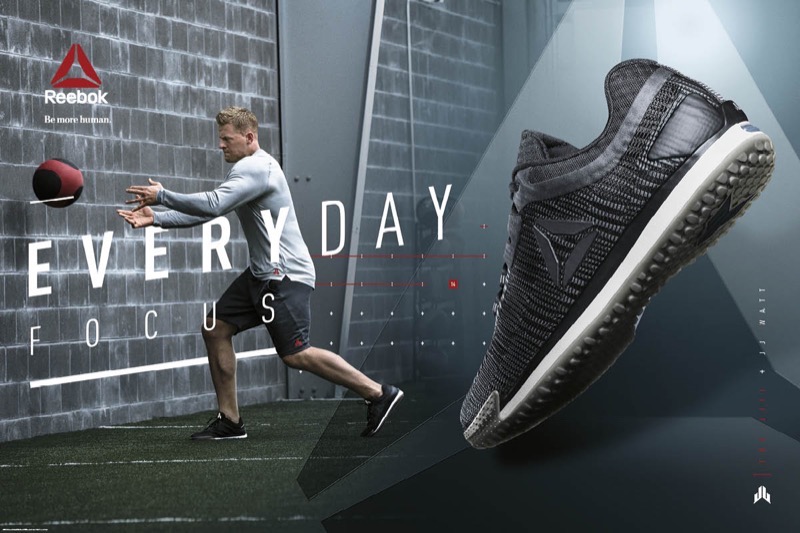 What about Weightlifting?
If you're looking for a pair of shoes for your next lifting session, then these ones make a very decent choice. They are strong, sturdy and have a nice grip with the floor. Plus, you can use them for climbing, jumping and sprints as well.
However, if you want a pair of sneakers for a bodybuilding or Olympic lifting workout, then these are not the best option. While they do have a ton of support, they lack a strap across the midfoot, and the heel is prone to compression under very heavy loads.
In this case, you'd do well to consider some of the specialized lifting shoes that are designed only for this purpose. You can check out some of our top picks right here: Best Lifting Shoes.
Compare the Best CrossFit Shoes for Women
This Reebok CrossFit Lite TR makes a great choice for WOD's and other high-intensity workouts or for something like rope climbs and jumping rope. However, there are certainly other choices out there from Nike, Asics, Nobull and more.
Are you looking for some of the most popular choices for CrossFit shoes for women? Look no further than this handy comparison chart for our top picks:
Best CrossFit Shoes for Women
Have your Say about the Reebok CrossFit Lite Lo TR Sneakers
What are your thoughts about these top-quality CrossFit shoes? Is it the right option for you, or are you considering another brand or model from Reebok? Leave a comment below and let us know what you think. We'd love to hear from you.
Also be sure to give this article a share on Facebook, Twitter, or Pinterest. It'll help other CrossFit enthusiasts, like yourself find this useful resource.
Anne is a blog writer from New York, who realized that all of the time she spent sitting in front of her computer was not good for her health. As a blogger for a fitness site she was already familiar with some of the CrossFit exercises. After noticing a difference in her level of energy, and toning some muscles that had become flabby, Anne's decided to use her love of writing to tell her readers about the benefits of CrossFit.
Latest posts by Anne Calderson (see all)
Last update on 2019-12-10 / Affiliate links / Images from Amazon Product Advertising API