As with any fitness program, current and potential participants have a number of questions. The following will guide you through those that specifically pertain to CrossFit.
Why are CrossFit group classes so expensive?
CrossFit gyms are not like a typical commercial gym where members can use the equipment for any amount of time on their own and leave. In regards to CrossFit, there are coaches teaching the classes and working to encourage and assist you throughout. This is why the classes are more expensive than a standard gym.
This is probably the most common of the CrossFit frequently asked questions.
Are only CrossFit classes available at CrossFit gyms?
At the vast majority of CrossFit gyms, only group classes are available. There are a very small offering that will offer "open gym" hours, but keep in mind that very few carry the same convenient hours as a traditional gym.
Is Paleo a necessity?
It is not necessary for participants to consume Paleo in order to engage in CrossFit. Paleo is indeed the recommended diet for the fitness program, but it is far from a requirement. You will need to keep in mind that a proper CrossFit regiment will contain a number of paleo challenges, but you do not have to engage in them. Your diet really is up to you! And of course you need to do whatever works best for your own body.
Another diet that you'll hear talked about is the zone diet. It doesn't prescribe certain foods to eat, but only talks about eating within certain categories of food. You can learn more about it here:
What's the Deal with the Zone Diet?
Or, you may even consider going vegan! Find out more here:
CrossFit and Vegan: Is it Possible? 
Isn't a kipping pull up cheating?
This is a form of pull up that causes you to swing your body and utilize momentum as well as a hip drive in order to get your body to the bar. This is not a form of cheating due to the fact that it is not meant to be the same as (or a replacement for) a deadhang pull up.
Do I need to be in shape to do CrossFit?
That's a great question. Check out the video below for all the details.
However, our quick answer is that you should be in reasonable shape. Like able to run a kilometre or two, lift some weights at the gym, or play some sports without getting too tired.
CrossFit workouts are tough and a very basic level of fitness is usually needed. That said, some boxes have beginner classes so you could enquire as to what level they recommend for something like this.
Will I lose weight with Crossfit?
If you properly (and safely) push yourself while working out as well as alter your diet, you will certainly lose weight. With the incorporation of a healthy diet, CrossFit can produce weight loss results in a matter of 30 days. You will lose body fat and your strength will increase as well.
Why are girl's names used for workout names?
The benchmark workouts of CrossFit are named after girls or fallen heroes/military personnel. According to CrossFit, this is due to "anything that leaves you flat on your back and incapacitated only to lure you back for more deserves to be named."
Do you have any recommendations for CrossFit Shoes?
We're happy that you asked! We specialize in recommending shoes for people who do CrossFit. Some of our current favourites include the:
Or, you could just check out our top picks for CrossFit Shoes in our handy comparison chart:
Can CrossFit be done at home?
The workouts involved can be completed at home, but it is not highly recommended for people to do so. Crossfit is meant to be a community activity and supervision is needed for a variety of its elements. Working out at home will save money, but it is not without cost. Equipments need to be purchased and the risk of injury increases. But, if doing CrossFit at home is your only option, then it is better than nothing!
What mistakes should beginners avoid in CrossFit?
Find out what you should NOT do when just getting started out: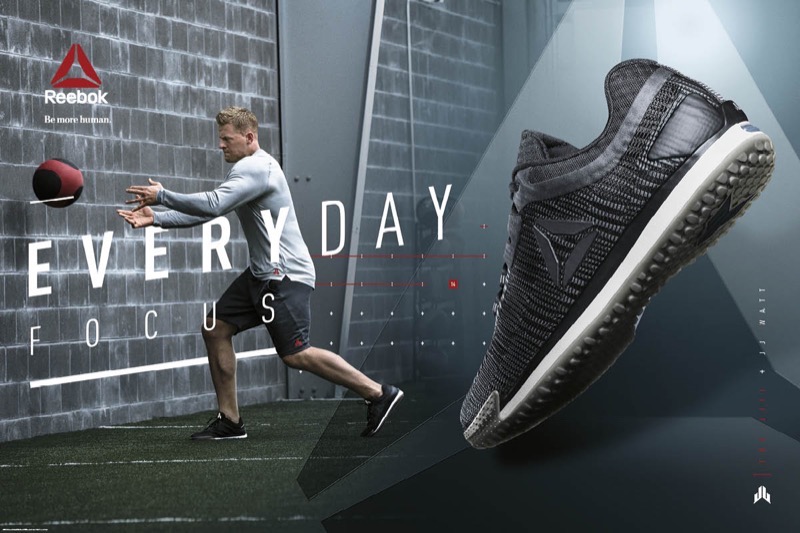 How do I find a good trainer?
If you're just getting started out with Cross Fit, you'll need a good trainer to show you the ropes and help you prevent injuries. The most important thing they can do is show you (and model) proper technique because you can actually hurt yourself doing some of exercises during a WOD.
Beyond that, they should help you to stay motivated, give some tips for things like diet or gear. Of course, they should be friendly and approachable, and plan a wide variety of activities. You can learn more about this here:
What are the Quality of a Good CrossFit Trainer?
What is the Difference Between CrossFit and Bodybuilding?
That's a great question and we're happy that you asked. These two popular sports produce some seriously strong athlete, but the goals are radically different between the two.
Bodybuilding aims for the perfect physique, while CrossFit aims to produce athletes who excel at functional movements. You can find out more about this here:
What's the Deal with the CrossFit Games?
Even if you don't do CrossFit, you may have heard of some of the most popular CrossFit athletes, including Rich Froning Jr. or Mat Fraser. They've been repeat winners of the CrossFit Games, and were declared to be the "Fittest on Earth."
The Games started just over 10 years now and it's grown tremendously over that time period which thousands of athletes competing worldwide. You have to make it through regionals in order to attend this prestigious event organized by Dave Castro.
Have your Say about these CrossFit Frequently Asked Questions
Do you have any questions or comments for us about CrossFit? We'd love to answer them. Or, did our CrossFit frequently asked questions cover it? Please leave a comment below.
And also be sure to give this article a share on Facebook, Twitter, or Pinterest.

I am a Crossfit Level 1 + 2 Trainer, an avid Crossfit-er. I started bestcrossfitshoe.net with an aim to educate the fitness community and share knowledge on crossfit footwear, equipment's, nutrition and workout routine to help them make a difference in their lives.

Latest posts by John James (see all)